In February 2016, Iain Robertson nominated the most beautiful car in the world to be a Ferrari but he admits that he has fallen for another, this time with an Eagle and classical references that would break his bank easily.
Clap eyes on an Eagle E-Type and you will be unlikely to ever wish it to fall from your longing gaze. The way the light glints off its watery flanks and voluptuous bonnet, door skins and rear-end, it is that object of inestimable beauty, with which you could live most sinfully for the rest of your days. The consummate sportscar that almost defies description as a motorcar, yet which manages to appear as wilfully artful under hard acceleration, as it might suspended from a double-height wall in a designer home.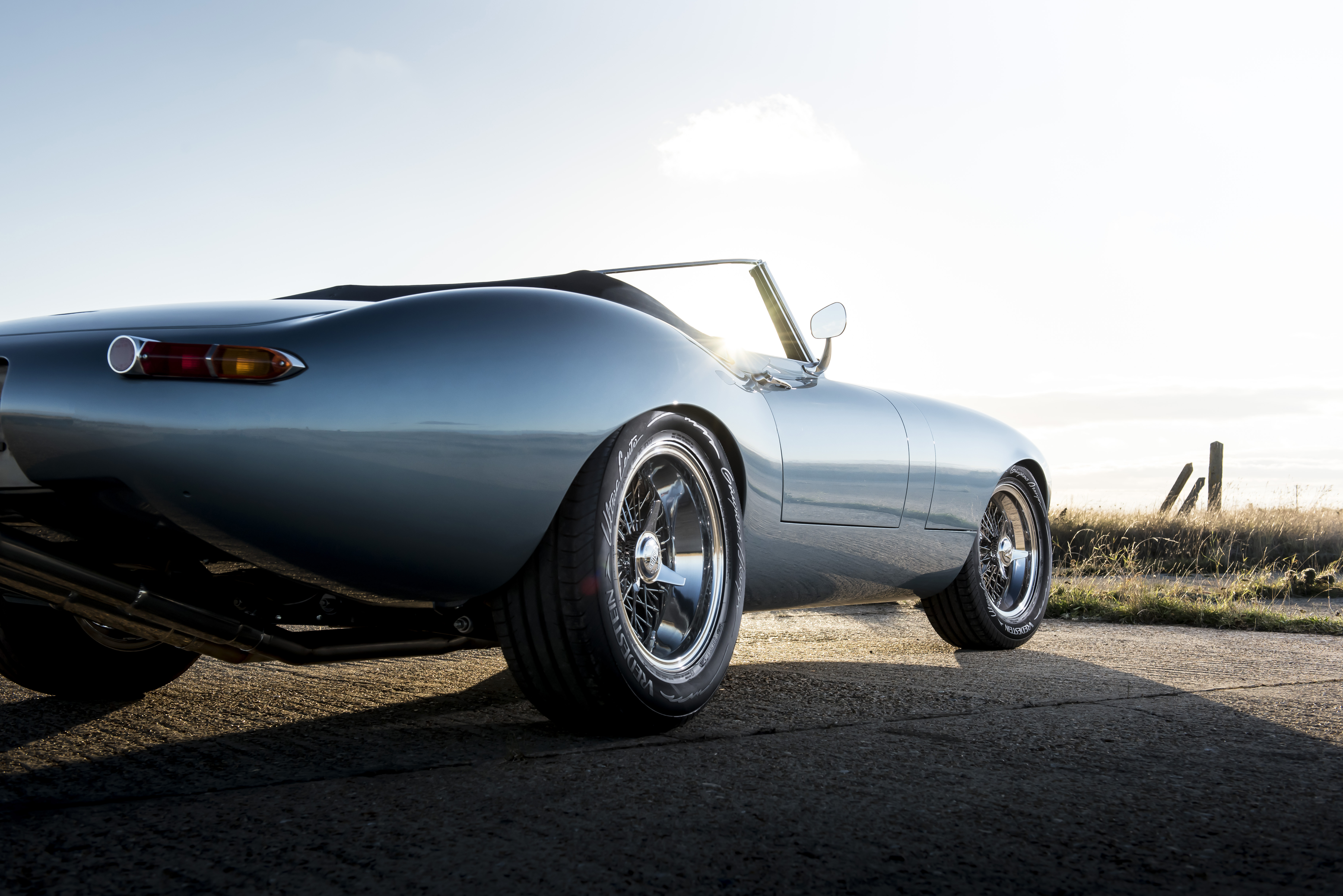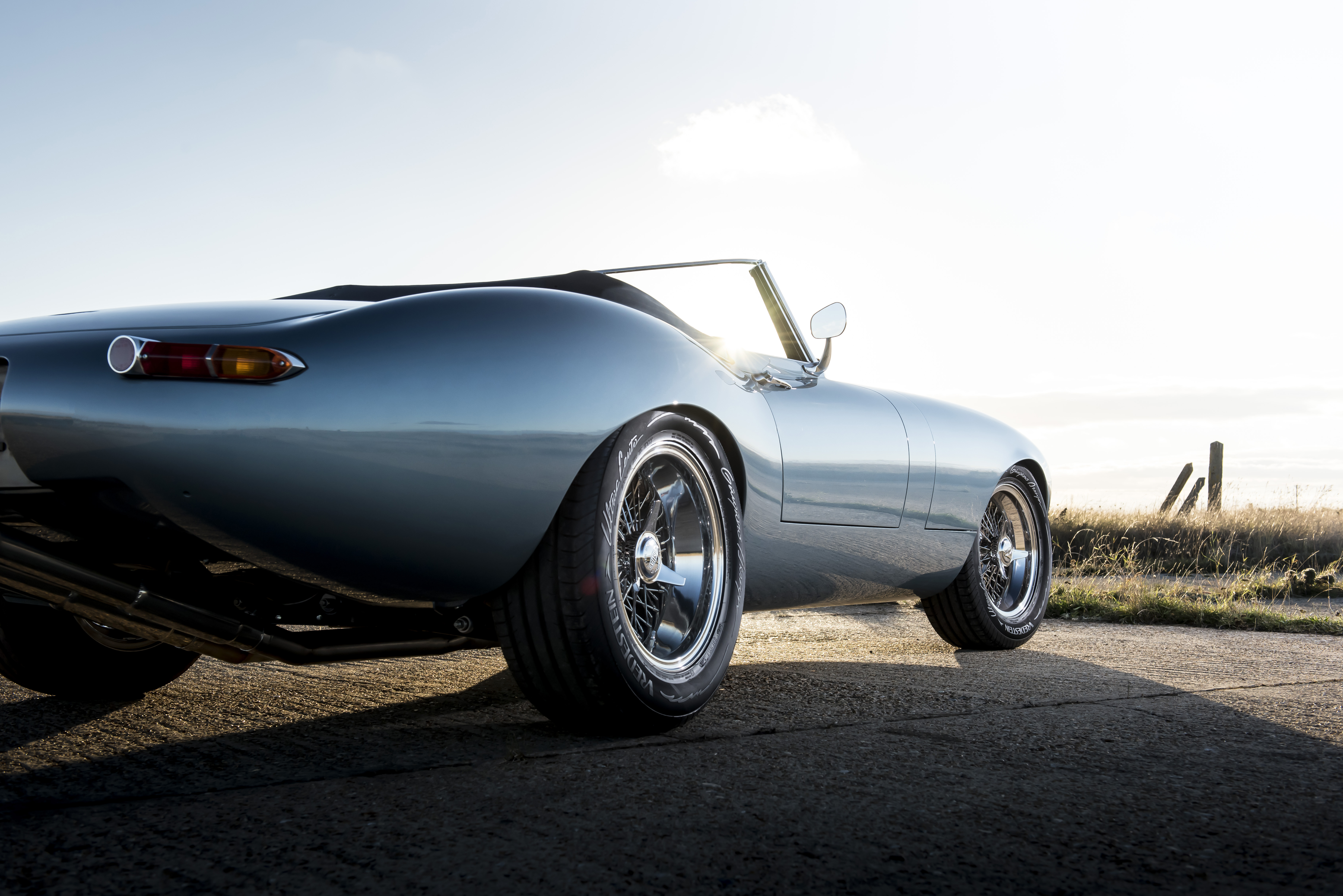 When Jaguar Cars, the Coventry-based producer of timelessly elegant modern day classics, unveiled its wonderful E-Type model at the 1961 Geneva Motor Show, the excited clamour from media and glitterati alike was resounding. Okay. Its much-vaunted 150mph top speed (a magical figure in that time) was every-so-slightly cobbled together from a number of judiciously modified runs along the fabled Belgian, Jabbeke Straights but that hardly mattered, as few people would ever travel at that speed, even though it was allowed in a Britain of the period.
I can recall dragging my father to the wood-framed windows of the local Jaguar dealership just to pore over the gunmetal grey, with red hide interior example that was rotating so gently on its showroom turntable, spotlights picking out its bonnet louvres, highlights flickering off its 72 chrome-spoked  wheels and upturned twin exhaust-pipes teasing vivaciously from its tail…I was too young to understand sexual references but, even in this six year old, I could feel something emotional, which has never left me to this day.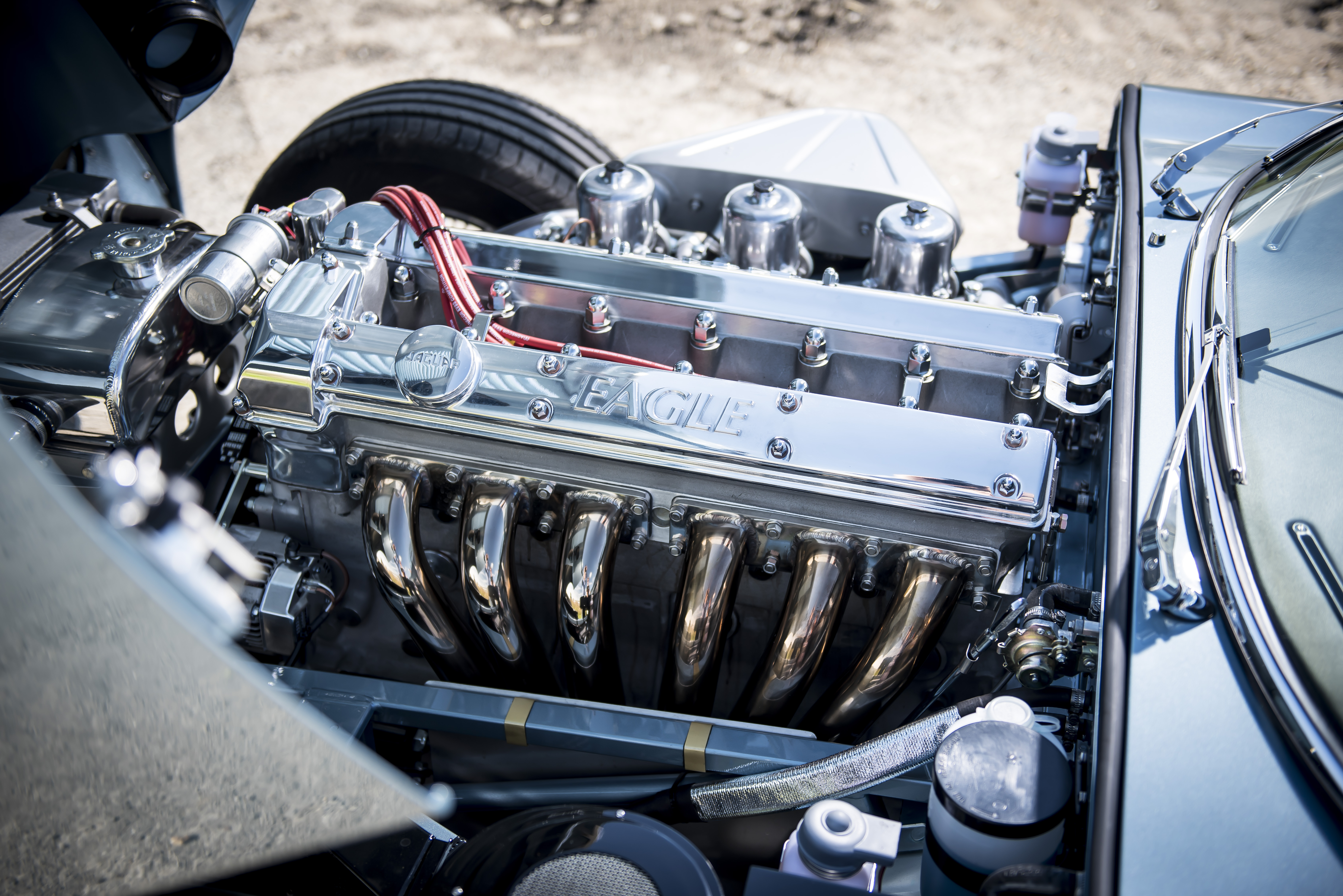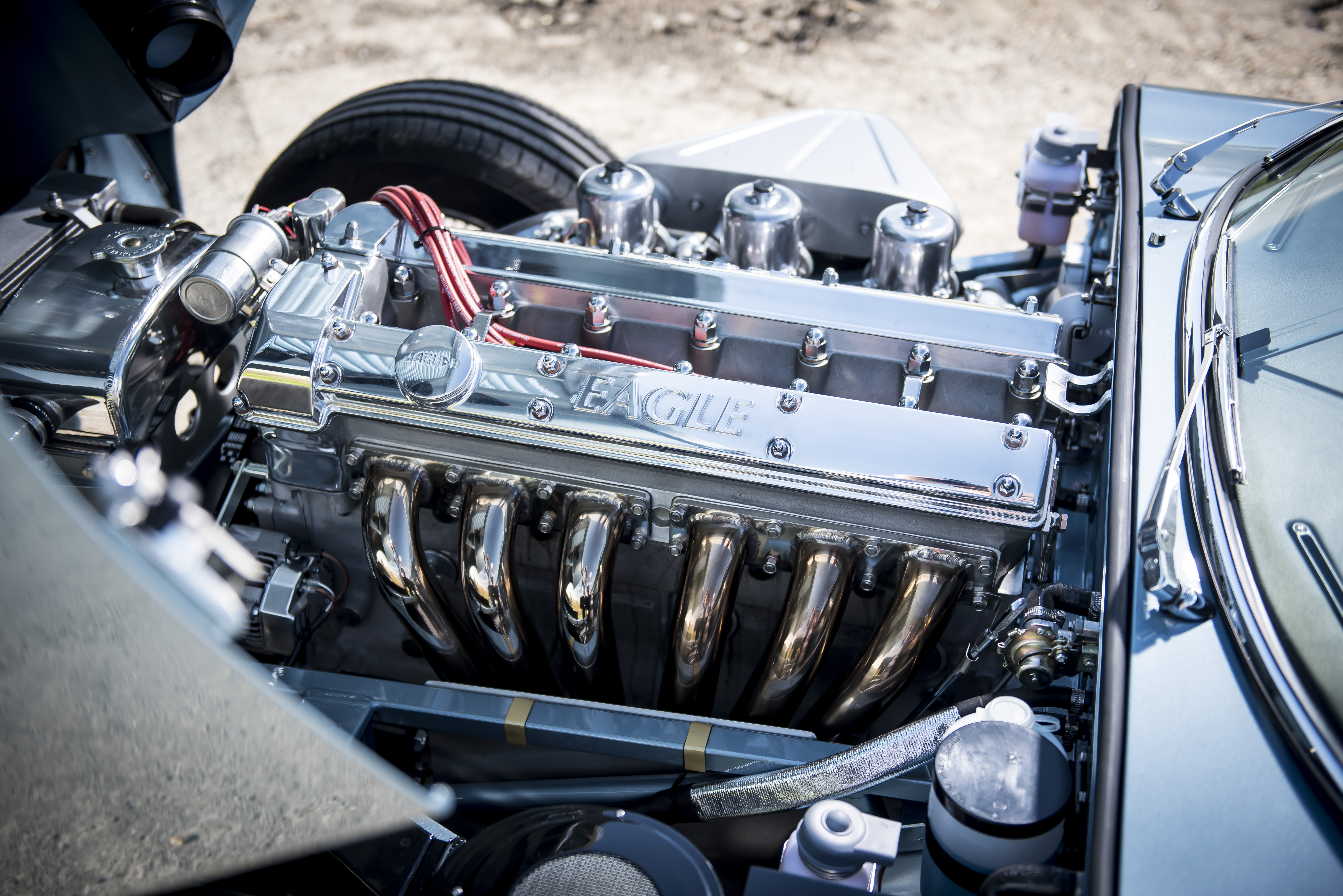 That was THE classic. It remains so. The E-Type is still a head-turner, wherever you go, its exhaust growl epitomising the cat-like stance in a form and fashion that has never been beaten. My dad owned a Coombs of Guildford Jaguar Mark Two. It was blisteringly fast. It was deliciously noisy and my father was not averse to sliding its tail up the gravel school driveway, much to the chagrin of the headmaster, who valued the school fees more than the potential loss from scolding my dad. I was sure that my old man could afford an E-Type. I urged him to buy one…but he was a family man and a two-seater might have revealed his inner self rather too much.
I 'owned' an E-Type. For a week. EGS 1D. Gold in colour. I remember it well. It 'cost' me £795, complete with leopard-skin, printed fabric seat-covers. The insurance, when I got around to requesting a quotation (at the end of that week), was twice the cost of the car. The sale did not progress. I was 21 years old. It was 10 years old. It never would have but I wished it did, as I would have still owned the car!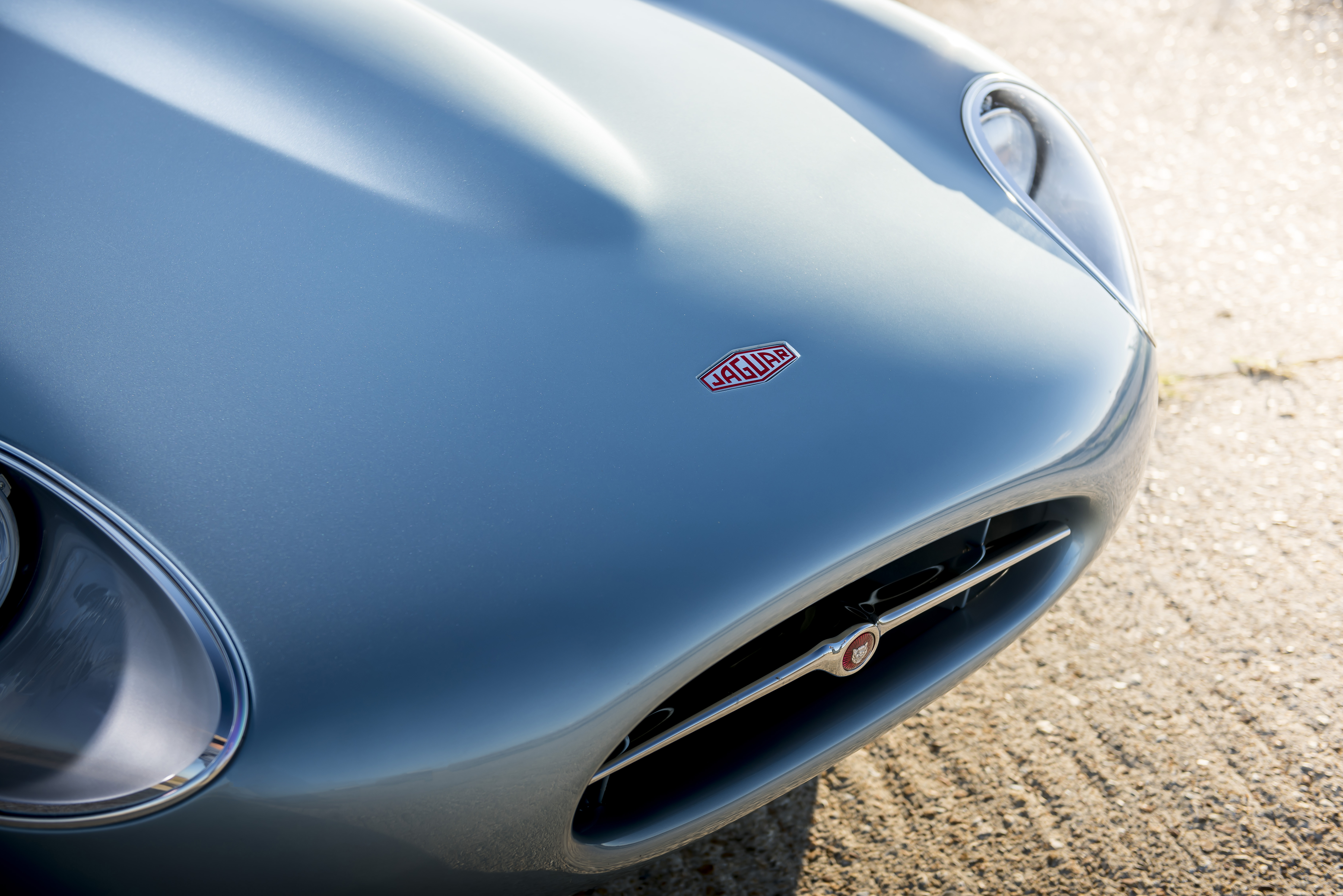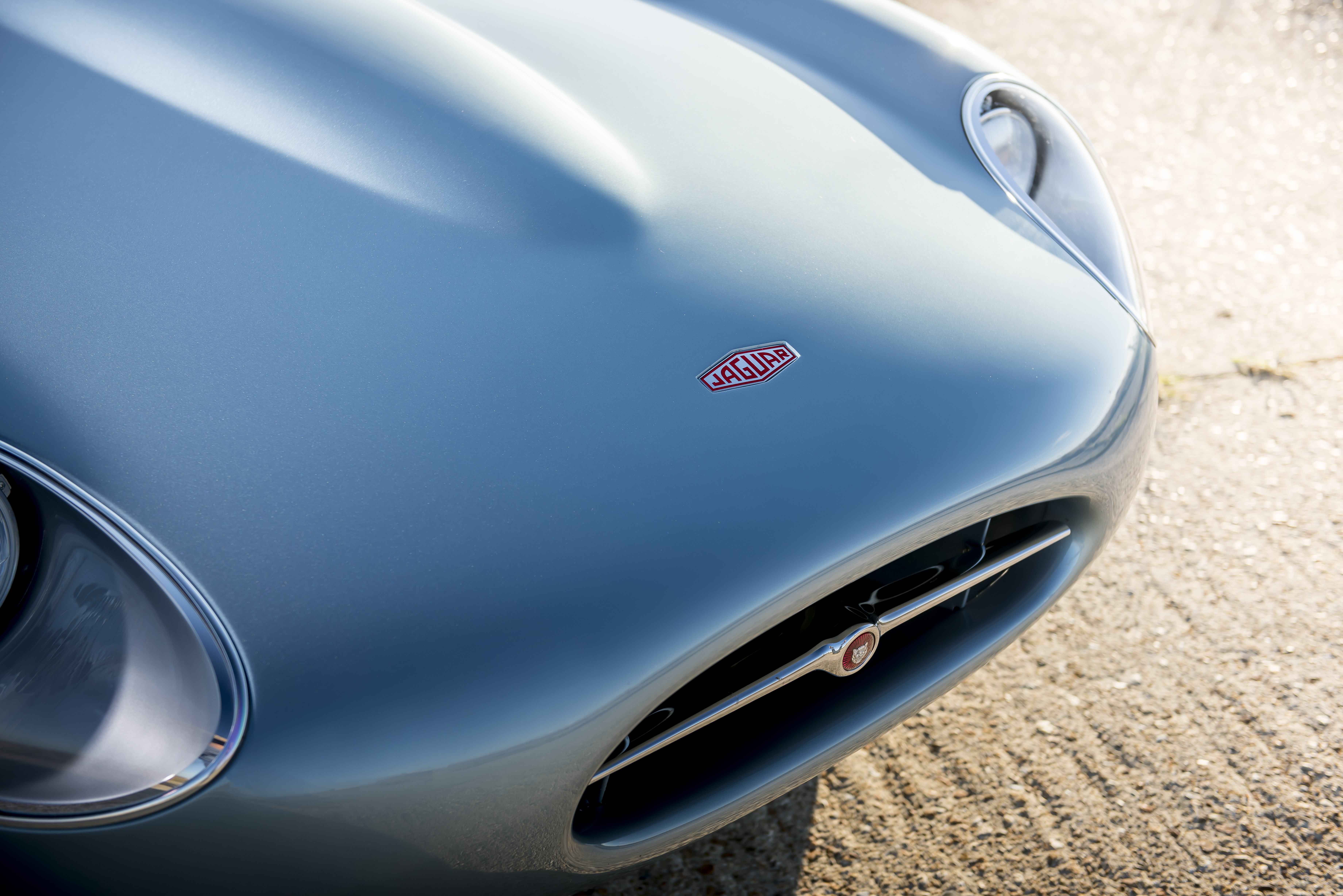 Of course, E-Types have escalated in value by a considerable margin since then. An original, 3.8-litre, triple-SU (carburettors) example will not get you much change from £150,000. Some rarer variants change hands for considerably more and £1m is within reach…not that the coarseness of financial value should influence a love affair.
It makes the hand-built originality of an Eagle almost alluring at £695,000 plus a few quid here and there for local taxes. I know. It is starting to get a bit scary but let us try to avoid the monetary issue, as the Eagle Spyder is on a plane that supersedes supercar stardom. If anything, this re-imagined sportscar is an example of adulation exceeding expectation. The Eagle, as faintly ridiculous as it reads, is actually better than the original by a country mile.
Its proportions have been stretched and caressed beyond the soul-stirring capabilities of the Coventry Cat. It is created from an all-new aluminium alloy monocoque, the hand-formed alloy body panels arcing sensuously around perfectly proportioned wheel apertures and allowing wider tyres to be fitted. The engine is cast in aluminium, as is the all-new manual gearbox, while other lightweight, rot-inhibiting materials, such as magnesium, are used liberally in areas where high-strength and resilience are the primary considerations in crafting a complete car that weighs just 1,029kgs.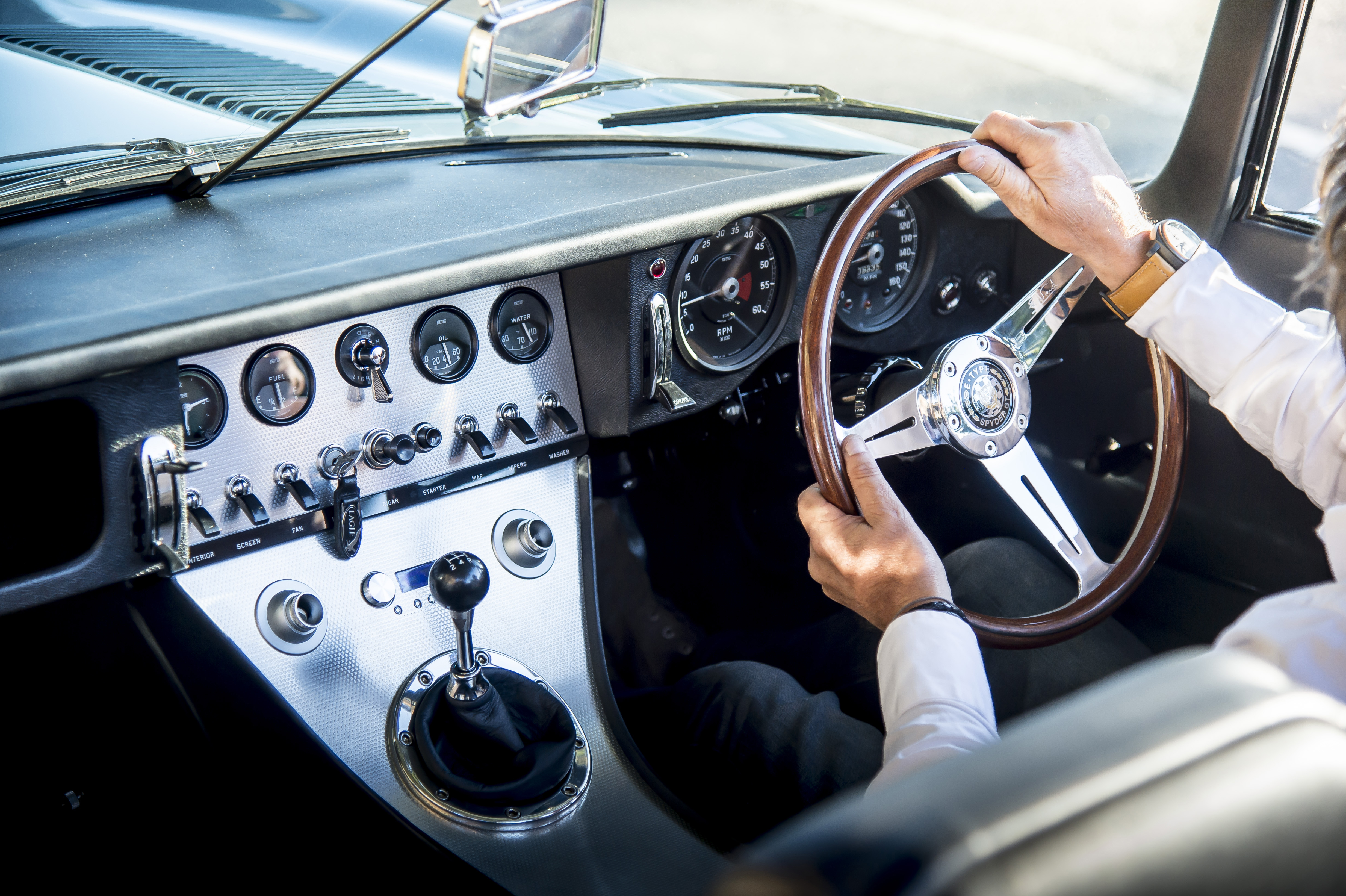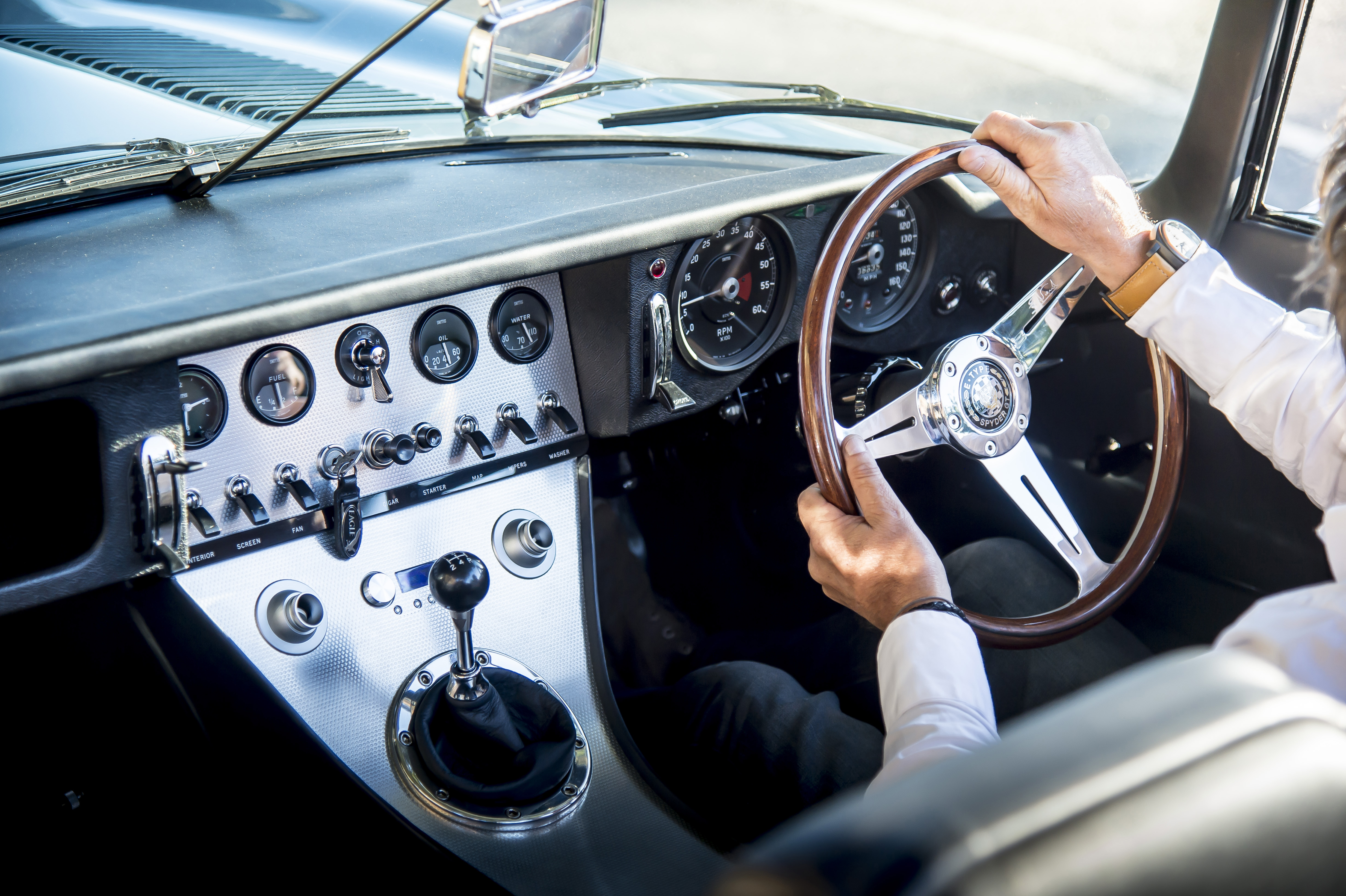 Yet, the engine is classified as an XK, bored to 4.7-litres, still fed by SU carbs and developing 65bhp more than the notional 265bhp of the factory original. It is enough to warrant a maximum speed in excess of 170mph, capable of despatching the 0-60mph sprint time in less than 5.0 seconds. It needs powerful brakes and the AP Racing ventilated discs, complete with alloy callipers and unsurprising servo assistance serve purpose. The suspension is pure E-Type, the ride massaged by Swedish Ohlins adjustable dampers.
It is the word 'pure' that underscores the work carried out by Eagle, the Sussex-based company, founded by E-Type enthusiasts in 1984. Its repute is renowned worldwide. That purity is not of the much-publicised Lotus lightness variety but more of a deeply impressive and soulful character, one enhanced by modernity that leans proudly on a past but peers precisely into the future.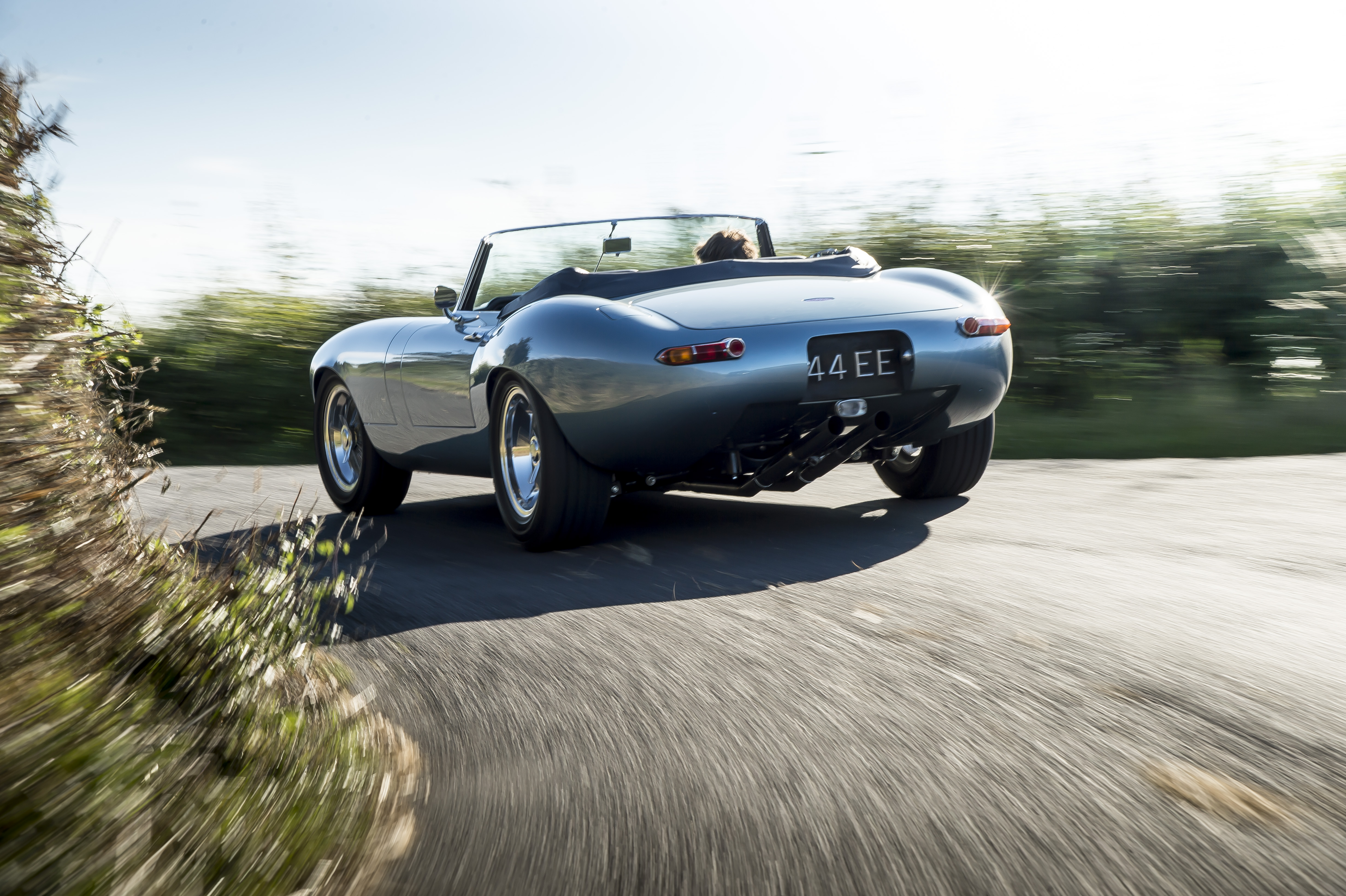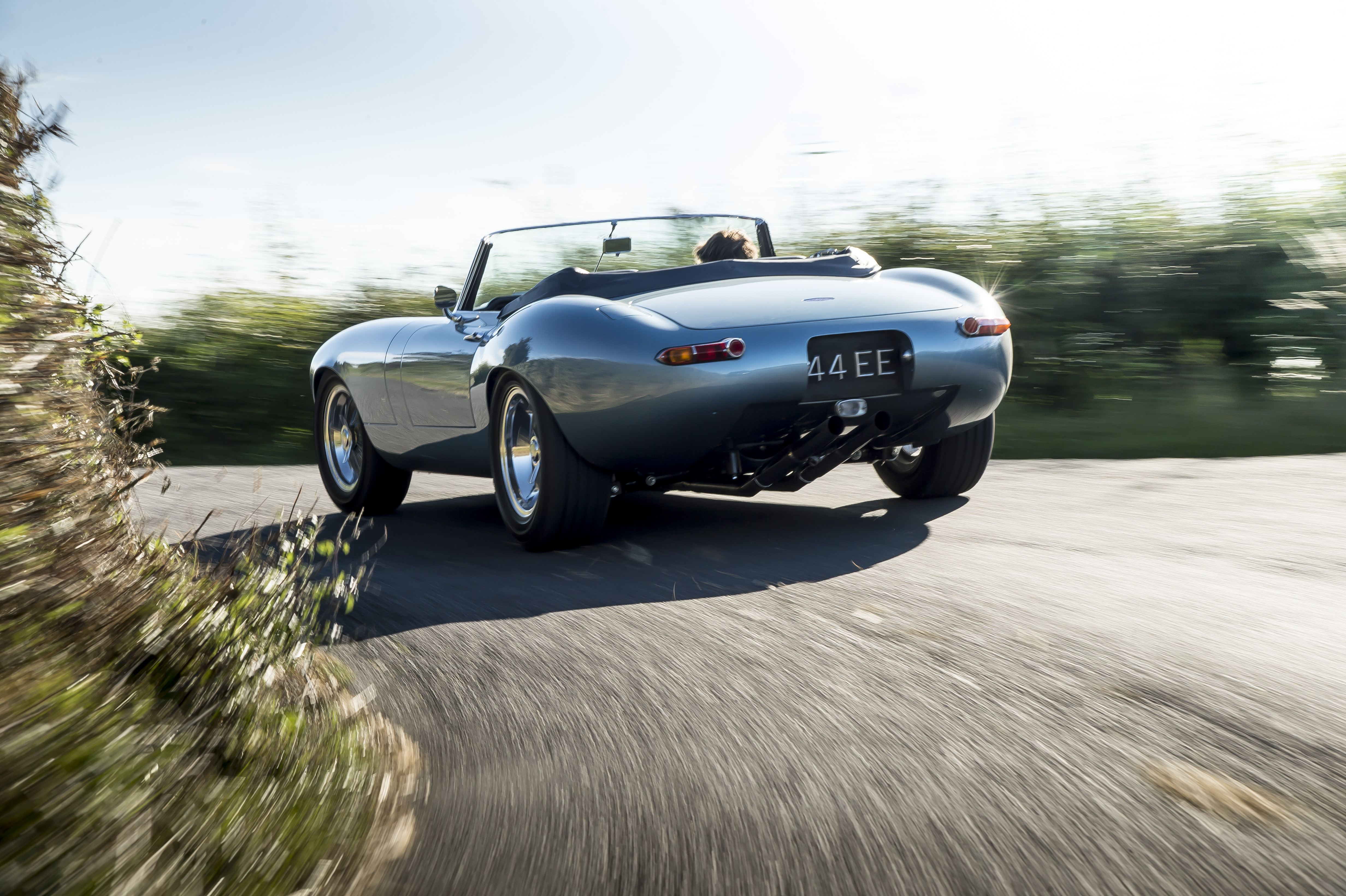 Would I have one? In a heartbeat! Would I drive it? Probably but very carefully, even when stretching its beguiling legs. Is it worth it? Oh, Lord, yes! However, its price tag is someway out of my reach. However, short of committing a major crime, I know that I will never own one, which makes its appeal all the more achingly wonderful. Investors and speculators should start a queue now.