Believe television adverts at your peril, states Iain Robertson, as even though Dacia Logan does not promise much, it does not deliver much either, with its 4.5m-long MCV estate car that is more dunderhead than dutiful.
Articulating car names has become increasingly nightmarish. You might recall the Vauxhall Omega (with the emphasis on the 'O', not the 'e', supported by a £1m promotional campaign by Vauxhall to get the pronunciation right…which never worked). Mazda introduced its Xedos range to the UK and insisted that it should be pronounced 'Ker-said-oss', which was even more ludicrous.
Then, of course, there is Ssangyong and that is before we get into a long list of unlikely-but-true Japanese model names that you are welcome to 'google' for yourself under the handle of 'strange car nomenclature'. However, just selecting a brand name is tough enough. In the days prior to Renault formalising its relationship with the Romanian motor industry the French firm was already supplying old Renault production line hardware, including press tools, to that nation's government.
We knew those early Romanian Renaults as Dacias. Although, since Renault took over completely around three years ago, it has determined that 'Datcher' is how the make should be known. This preferred pronunciation is what you might hear in the television advertising and you will certainly hear nothing else but at your local Dacia dealer. I should stick with what you feel comfortable with and nothing less.
While we may have been able to lever ourselves out of the European Union, it is worth highlighting that car companies are not averse to stretching the bounds of decency, notably when it is wrapped in commercial value, by setting up deals in the more recent national members of the very club we are attempting to exit. There is a simple reason for it: places like Poland, Azerbaijan, Slovakia, Hungary, Romania and, to a lesser extent, Russia, have not yet caught up with the high wages paid to car workers in Western Europe. In addition, their peoples possess generally a stronger work ethic and western union influences have not been fully played out, as yet.
The management of carmakers like Fiat, PSA Group (Peugeot/Citroen), Hyundai/Kia, Toyota, VW, Ford and Renault are very speedy to recognise which side of their bread is buttered. All have production facilities in the east and, while work ethics and remuneration levels have grown somewhat, they are still significantly lower than in west. Make of that, what you will.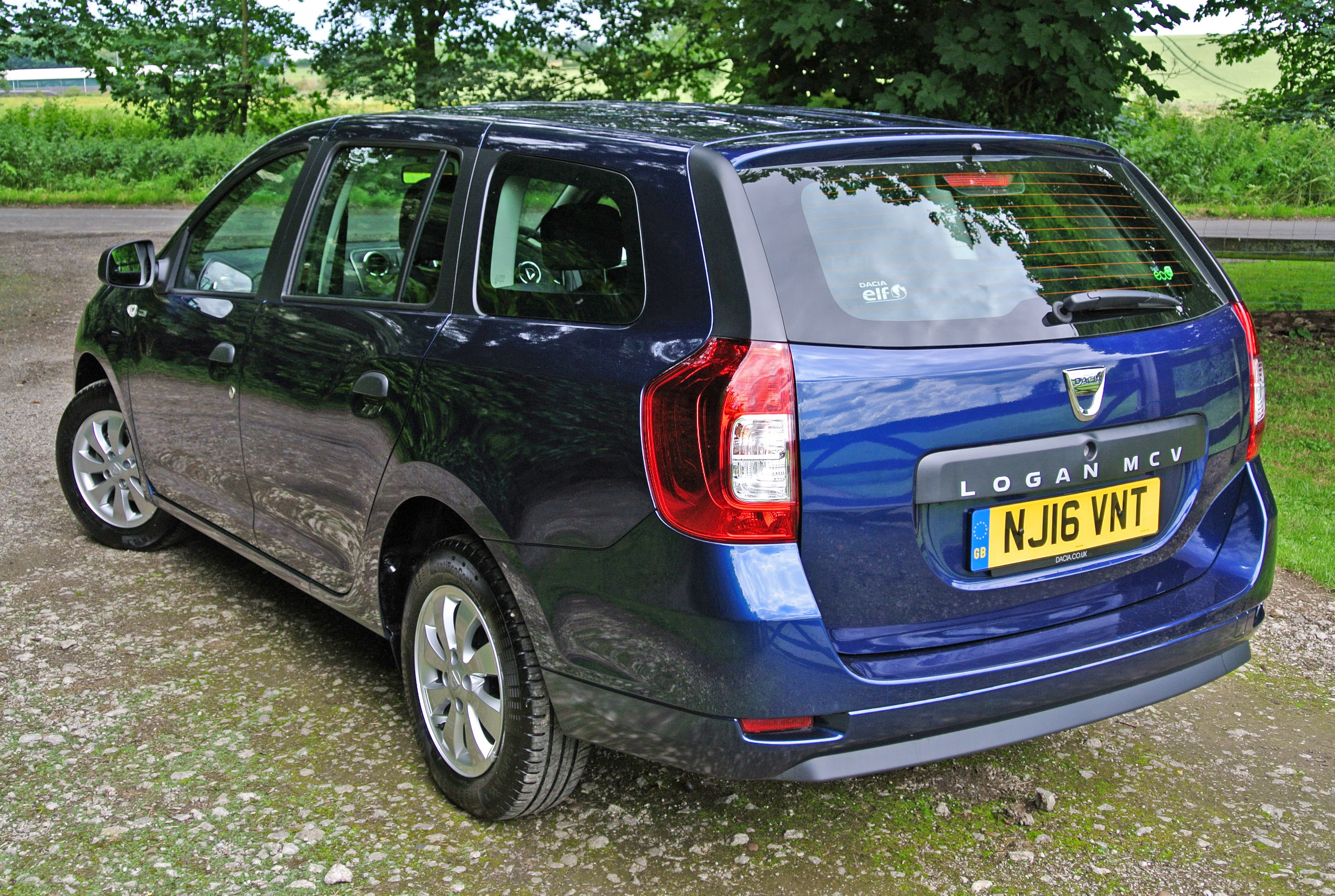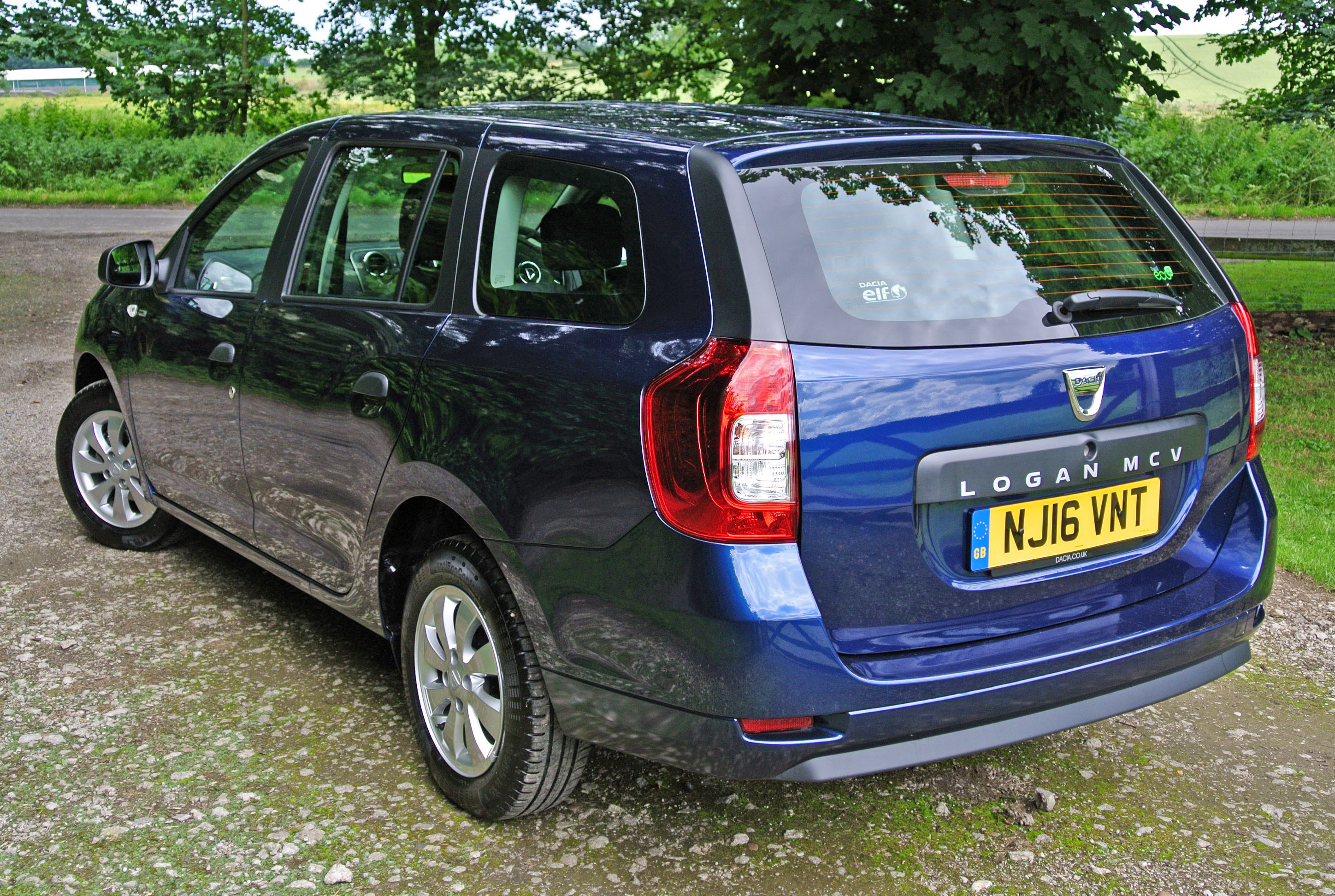 On the face of it, an asking price of £10,095 for a generously proportioned estate car, to which must be added £495 for its metallic blue paint finish and £95 for a 'skinny spare wheel', represents excellent value for money.  However, this is genuine poverty-spec. Although we are having yet another, typical British summer, the lack of even base-level air conditioning on the test car is not something about which I feel comfortable, quite literally. However, the penny-pinching continues within the car's cabin, as there is not even a mileage trip odometer available and the twin door mirrors are set to manual.
Utilitarian is the best description for the trim detailing and, while there is a teensy bit of 'bling' around the centre console, it is the only relief in an otherwise bland and very grey interior. In truth, there are no saving graces within the Logan MCV (which stands for Multi Convivial Vehicle, although 'convivial' is not a word that I would use too frequently in its respect). Its cheap carpet will soon become tattered and rucked-up, although the plastic moulded door-cards and dashboard will surely wipe clean readily enough.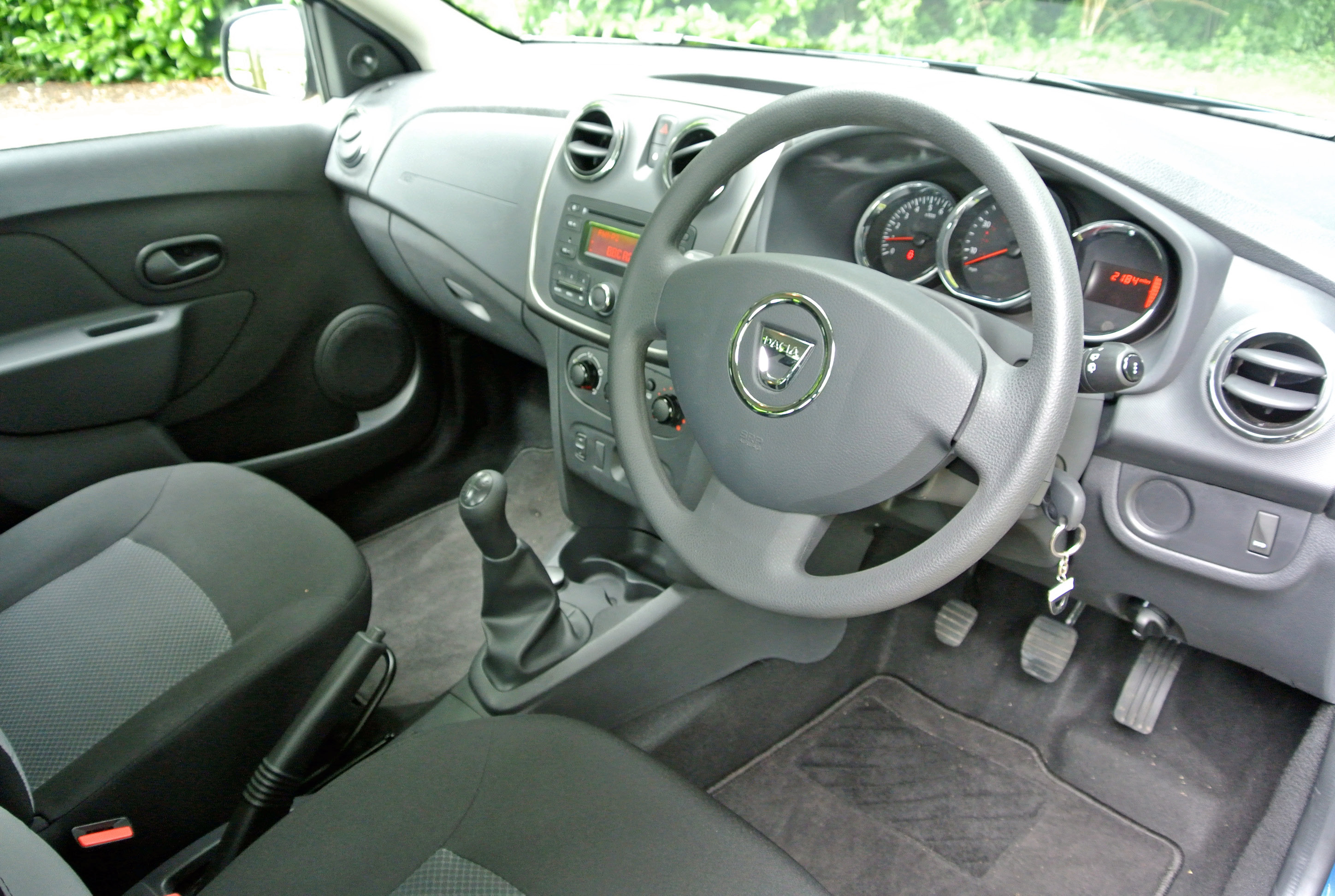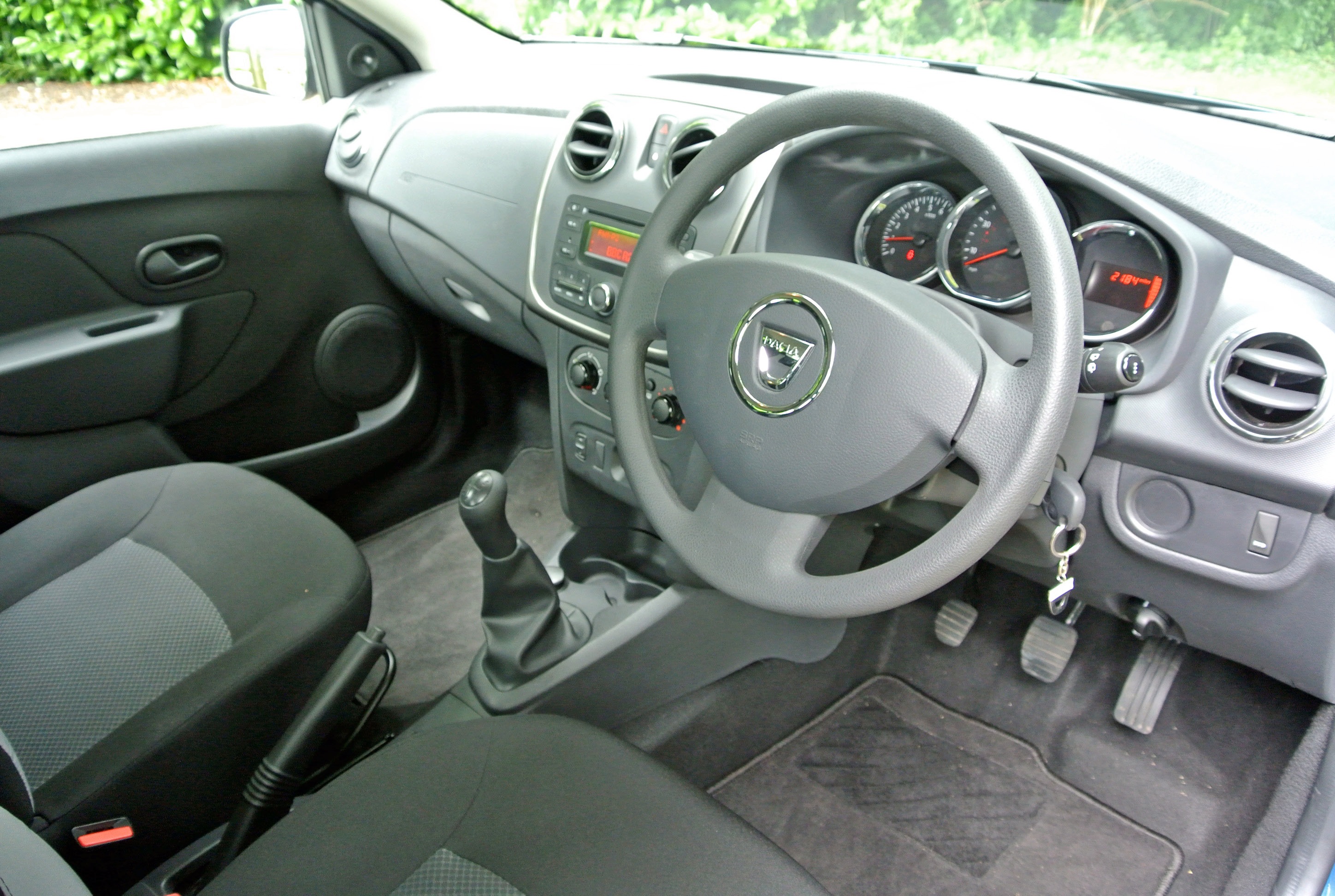 Strangely, the Logan driver receives the usual Renault stereo remote control block, located behind the lower-right of the steering wheel, which operates the basic but effective RDS system, equipped with just a pair of front door speakers. I wish that I could say that the driving position was acceptable but, for me, at two metres tall, the lack of seat height and steering column adjustment creates a very compromised and cramped result. If you are less than six feet tall, it would be okay, were the shapeless, fabric-covered driver's seat not so lacking in support. The rear seats are no better, even though the amount of space is sizeable, especially when their 60:40 split is activated (573-litres seats up; 1,518-litres seats folded) and the immensely practical load deck is opened up. Incidentally, the tailgate can only be opened with the key, or by pulling the little manual lever adjacent to the driver's door sill.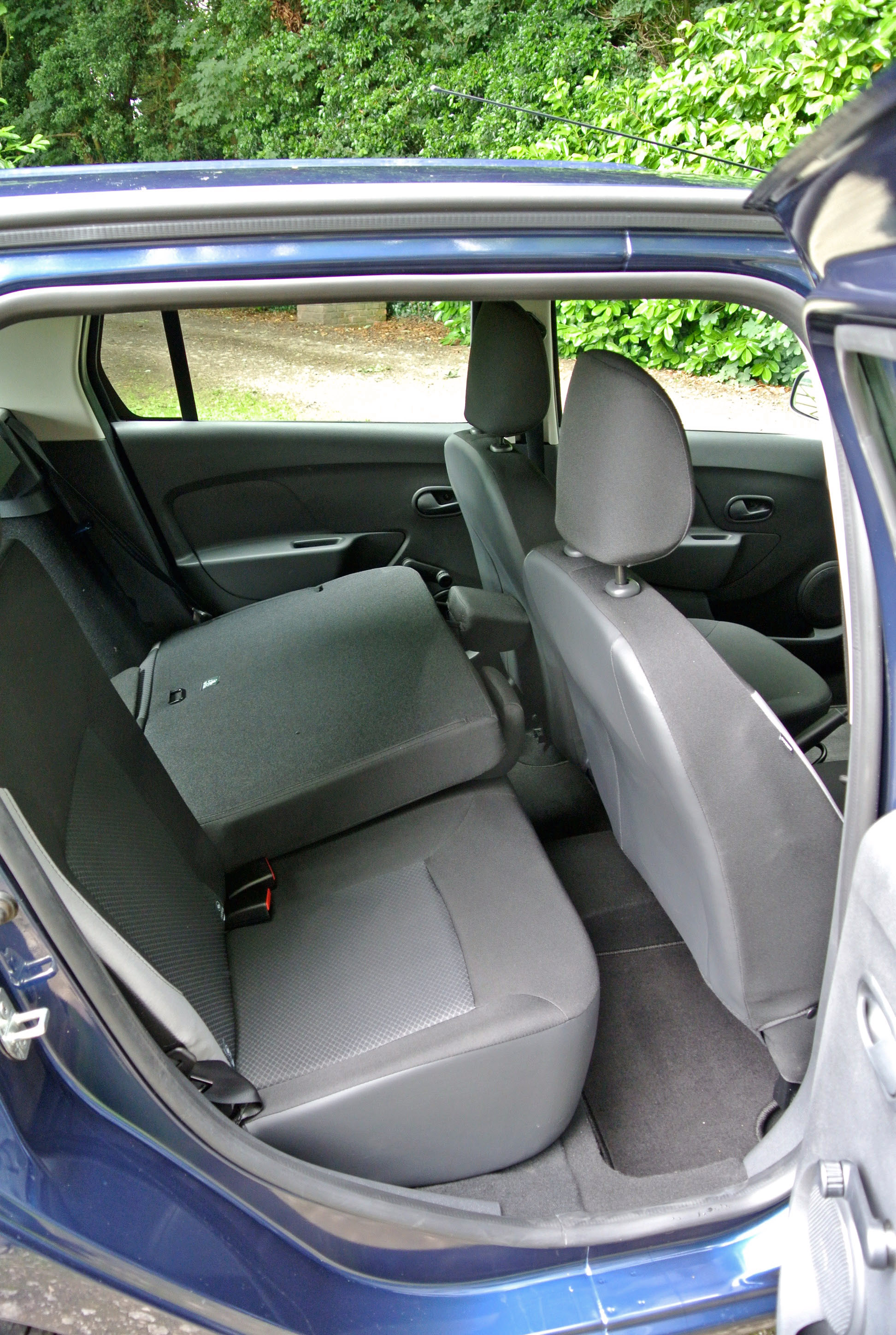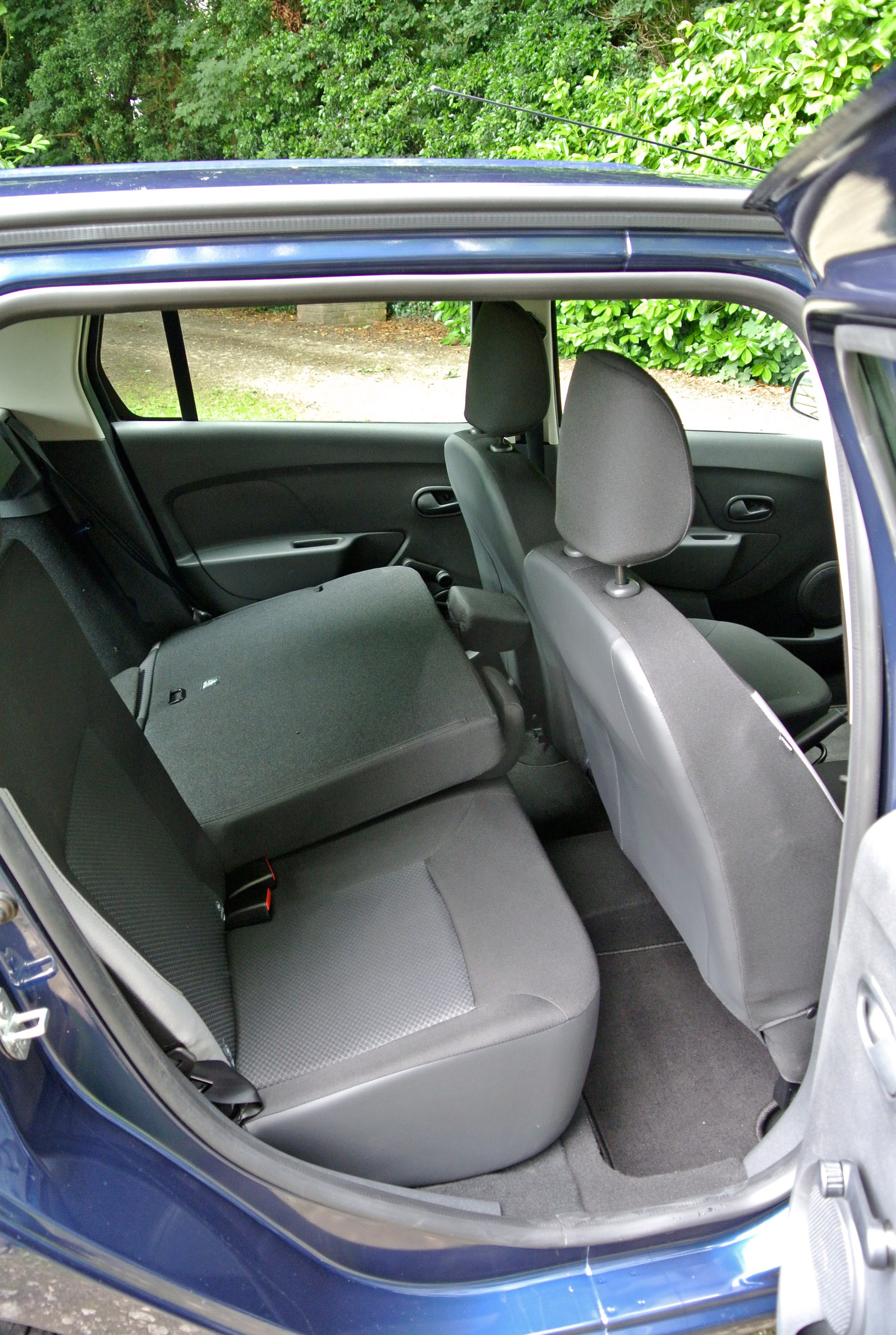 Powering the test Dacia is Renault's popular and quite excellent 1.5-litre turbo-diesel engine, which develops a modest 90bhp but delivers surprisingly good performance figures. The Logan can despatch the 0-60mph dash in 11.5 seconds, topping out at 107mph. Its mid-range pull is excellent, thanks to a disproportionately large 162lbs ft of torque, and emitting just 90g/km CO2 means that it has a zero VED rating. Adding to the cost-savings is an Official Combined fuel return of 80.7mpg, which few owners will attain, although I am sure that anything approaching 65mpg will be more than satisfying to them.
With a relaxed 1,700rpm required for a 60mph cruise, the five-speed manual gearbox is well geared and matched to the potency of the diesel engine. The major controls (steering, clutch, brakes and throttle) all work fluently enough, although the estate car body does transmit road surface noise, as well as an engine grumble (at a couple of points through the rev-range), which is as much to do with the car's lack of sound-deadening materials as anything else. As a result, refinement levels, while not the worst, are still below class average for a modern motorcar.
The overall driving experience is more than just acceptable and the car's handling, while slightly 'wooden' in feel and responses, is moderately good. Body roll is well contained and there is an impression of solidity and decent occupant security within the car. It handles quite neutrally but mostly because there is not enough power to get into trouble.
While describing the Logan as being in 'poverty-spec', it does feature antilock brakes, stability control, front and side airbags, tyre pressure monitoring and door open warning (visual, not audible), all of which are stock requirements. It is also equipped with a Thatcham-approved engine immobiliser. A gearshift indicator (green light in speedometer dial), hill-start assist, an 'ECO' setting for the engine management system and 'auto stop/go' are standard features, as are daytime running lights and a single USB port in the stereo head unit. There is also Bluetooth connectivity, although my android mobile would not link to the unit…which is not unusual.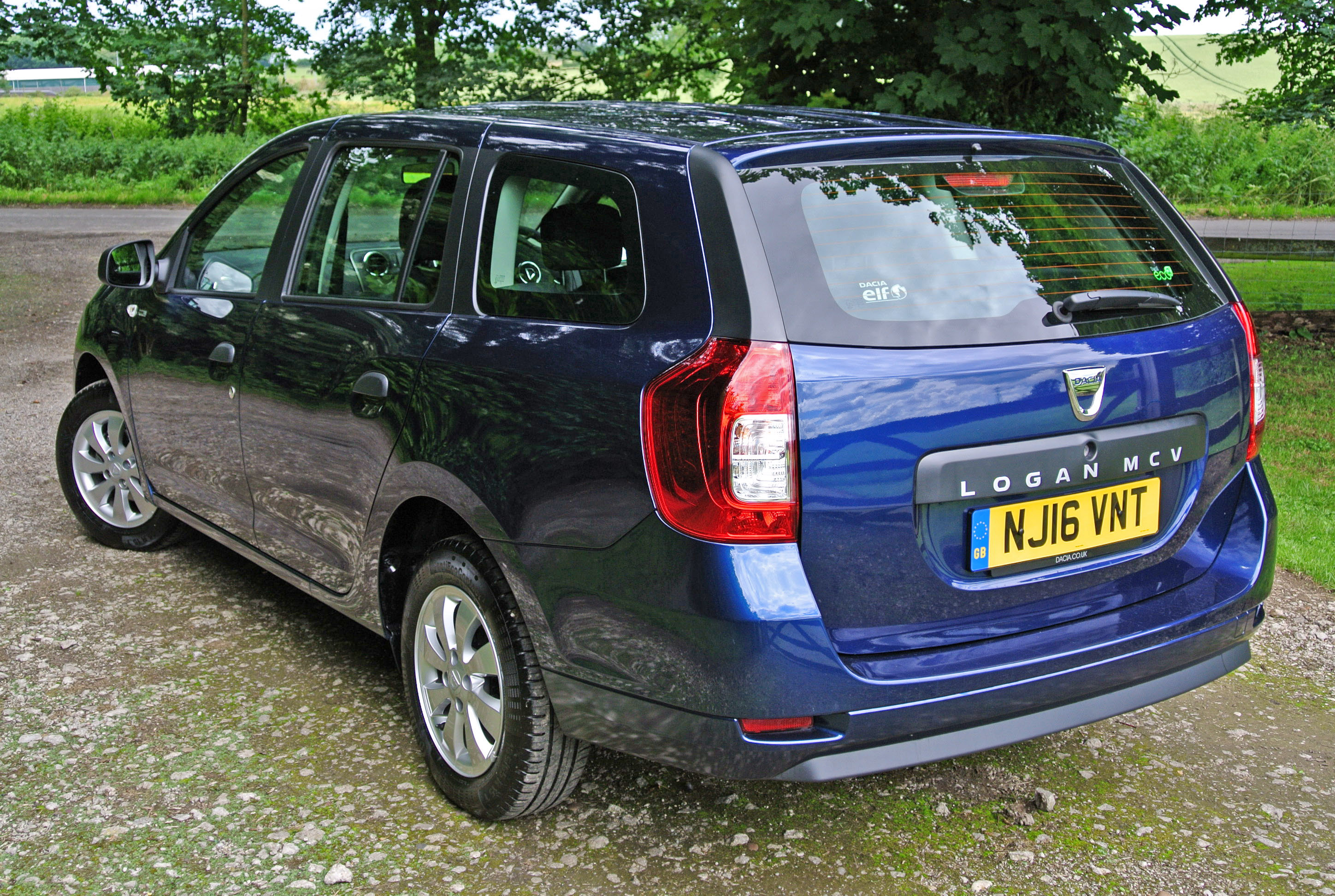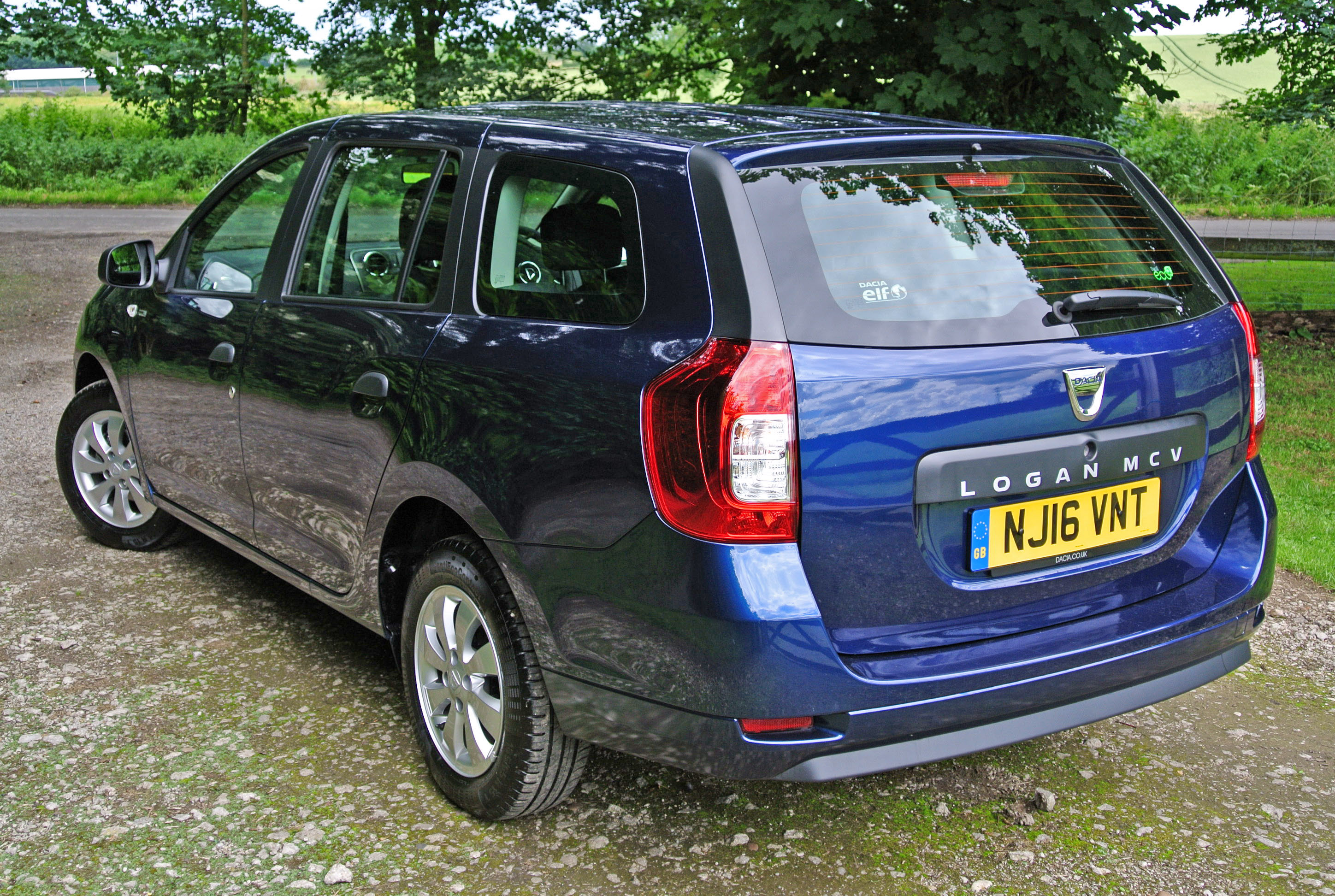 For a long time now, I have berated car manufacturers supplying vehicles to the UK for 'market pricing' their models. Personally, I think that invoice prices are at senselessly high levels, regardless of how the consumer, or business person acquires a car these days. However, it would have been interesting to measure how much creep my skin exhibited, with every bare bones discovery that I made in the Dacia Logan MCV. Bear in mind that it is not the absolute base version, as my car is in Ambiance Prime trim level. It is still a five-figure car.
Okay, it is bigger than expected, so you obtain a decent amount of real estate for the investment but there are several quality issues that I believe are inexcusable. I feel that the Dacia is around £1,000 over-priced, which is not tragically bad, when compared with its perceived rivals, however its level of trim could be enhanced easily within that sum of money, without reducing Renault's overall profitability too severely. As a load-lugger for not excessive funds, it fits the bill but you should dispense with too many 'new car' aspirations, if acquiring a Dacia Logan.