In desperate need of a decent B-segment model, Citroen has launched a visually arresting C3 hatchback line but, states Iain Robertson, the 'Midas Touch' may have missed its target by a long chalk…
It is most unfortunate that so many things in our lives show immense promise but then fail to deliver. A majority of British people late last summer voted in a referendum for our nation to extract itself from the political European Union. While a modestly statesmanlike Theresa May gives off the whiff of attempting to 'get us the best deal that she can' (not an easy action from a person that wished to remain), it seems that it will be a protracted and costly affair, in more ways than might be clear.
Having been sold the dream of being 'different', I can recall buying a premium-priced Dyson domestic vacuum cleaner, a product that seemed to confound the traditions of the archetypal Hoover. It promised much but it failed abysmally on almost every count, was not as well-assembled as it should have been and I returned to using the old machine, while the Dyson was parked resplendently beneath the stairs.
In motoring terms, take a close look at the BMW Mini, a modern, if more than slightly comic-book iteration of the British original. In its latest guise it ought to be called 'Maxi', as Mini it is definitely not and there are innumerable alternatives available in that size class, none of which ape the original, other than notionally, but all of which can outgun the German alternative in terms of value for money, packaging and style. Again, promise unfulfilled.
Citroen was a brand synonymous with astonishing quirkiness that broke literally its original owner, yet continued to be vaunted as a classically Gallic motorcar, even though it became little more than a badge-engineered and slightly rickety alternative to its rescuing Peugeot stable-mate, from which has grown a new DS line that, like the BMW Mini, trades on a troubled past but retains more than abundant links to the PSA Group idyll, without venturing back to the very quirkiness that underscored Citroen's relevance.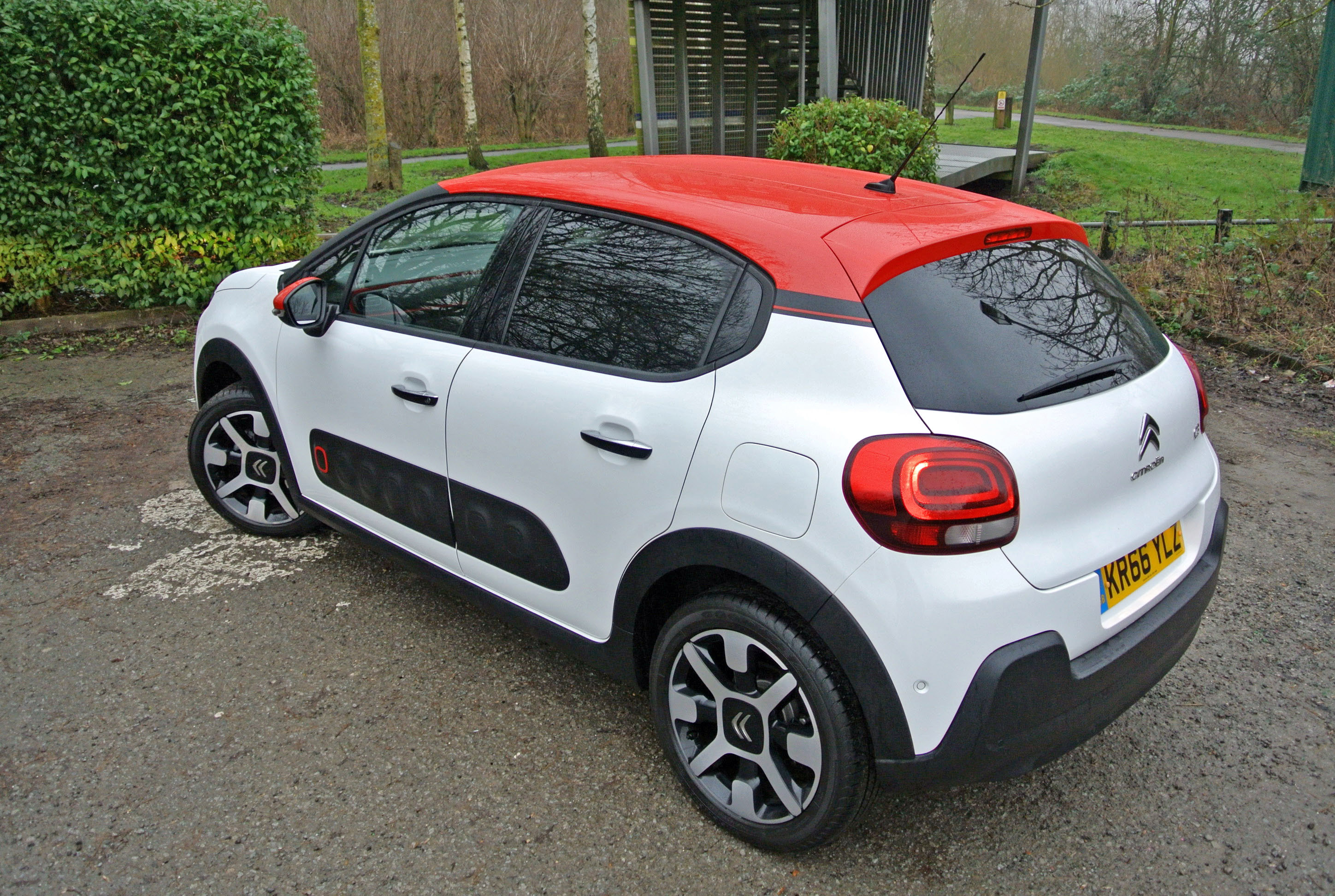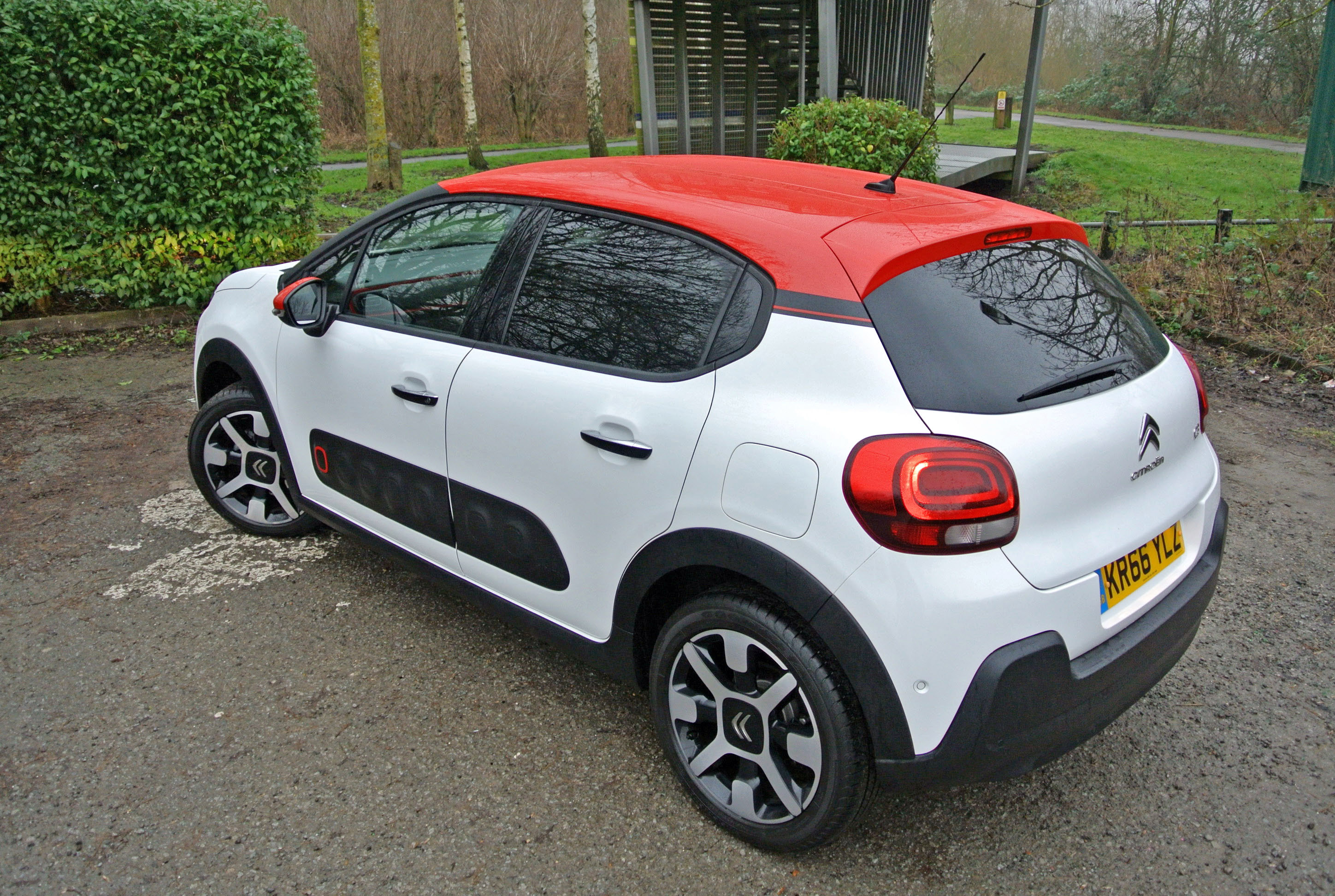 With the new C3, on first, visual acquaintance, the promise appears to be in place. It is a chunky little thing that seems to owe much visually to the larger Cactus model, albeit for Fiesta-class money and consumer expectations. However, below the surface, this Citroen is a bit of a sham. As you are probably aware, I am a tall person, standing 6 feet 6 inches in my stocking soles. However, I like small cars, hence my most recent ownership of a Skoda Citigo and more recently a Suzuki Baleno (not dissimilar dimensionally to the C3). Yet, my first attempts to enter the driver's seat of the new C3 were thwarted not only because of the poorly considered steering wheel (the dashboard is too deep) and B-pillar locations that would suit somebody at least six inches shorter than I am but also, ironically, the C3 does not share Peugeot's penchant for equipping its cars with ridiculously small diameter steering wheels, which might have aided my entrance.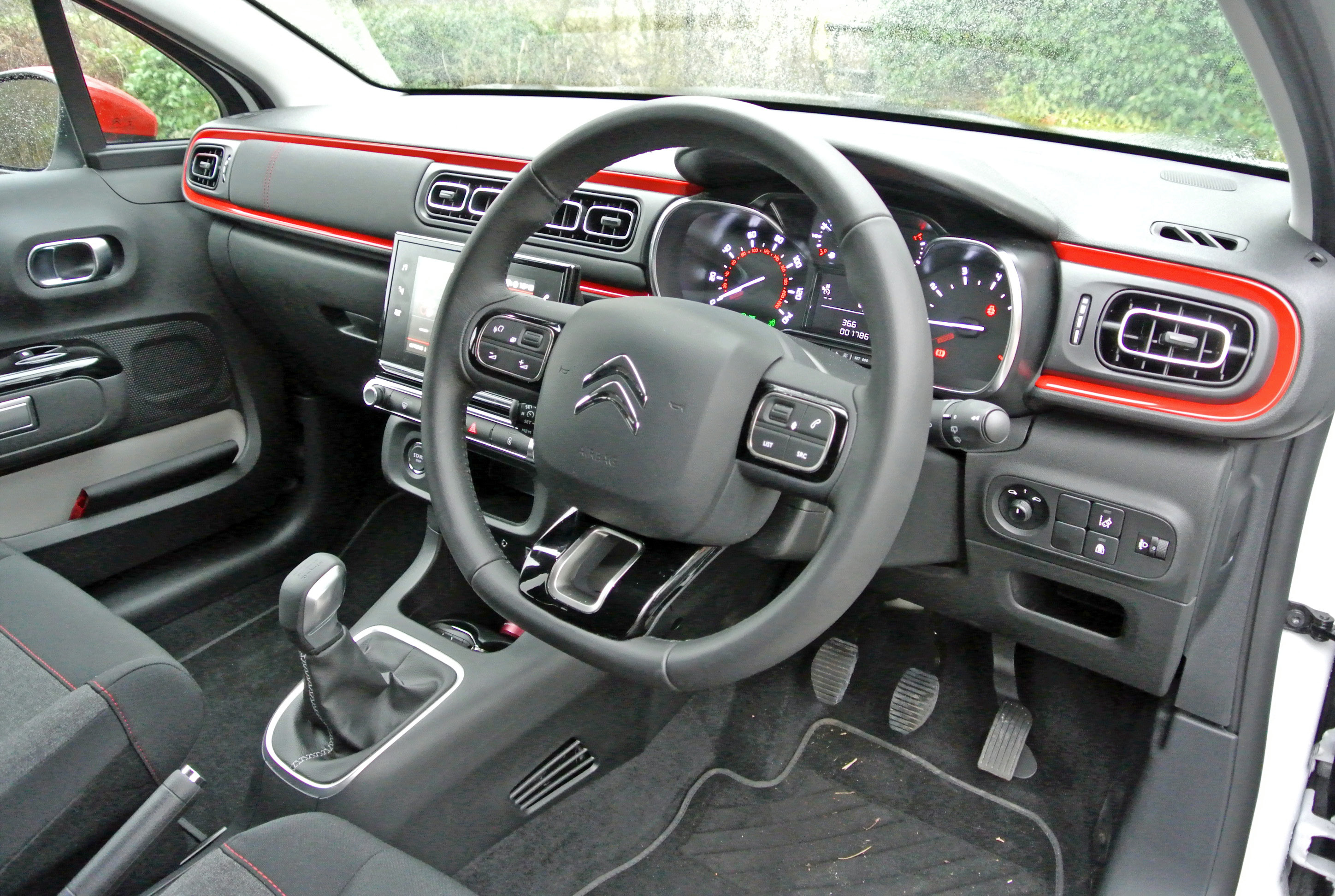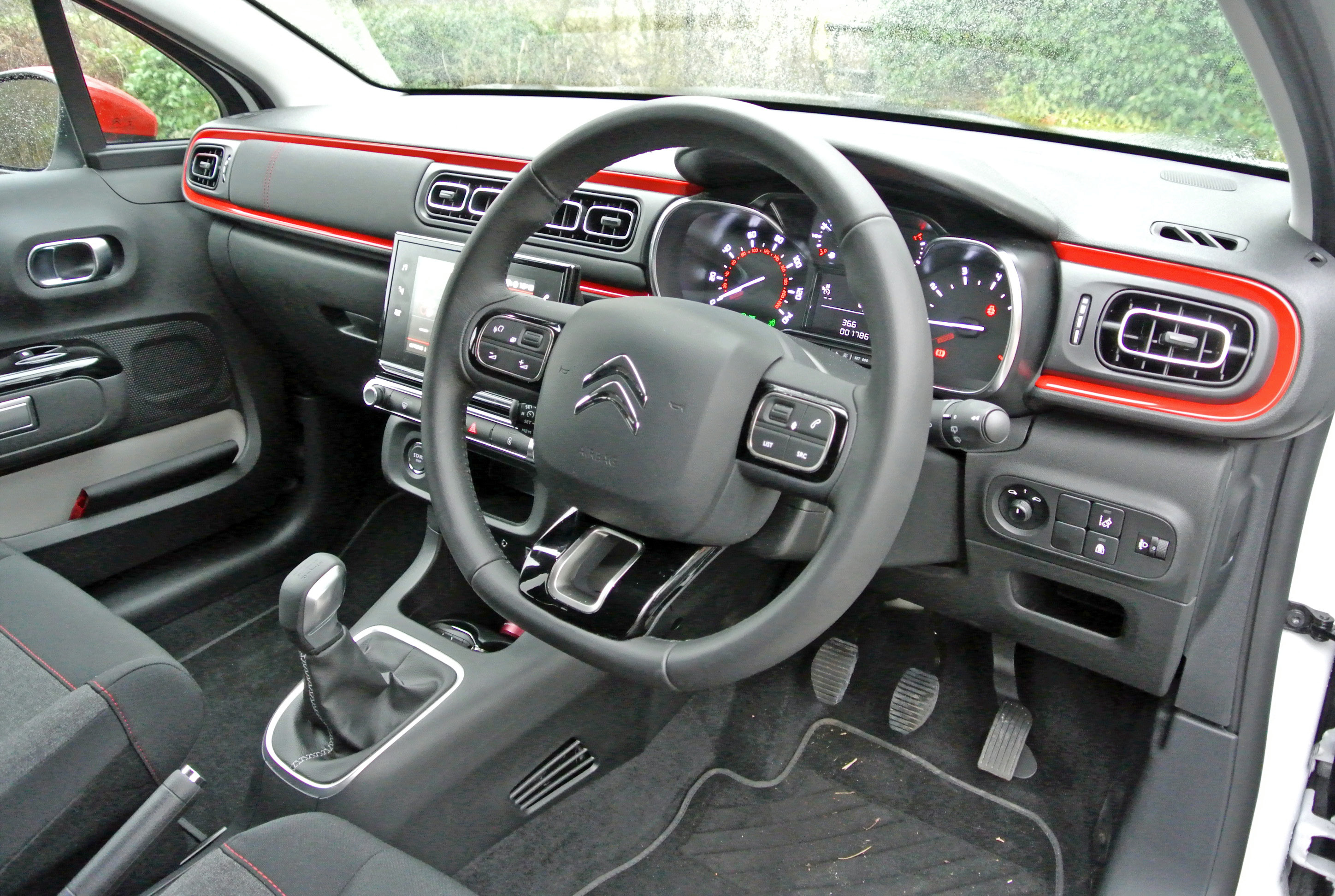 Yet, once ensconced, the flat of appearance and lacking in lateral support driver's seat is not the most welcoming of perches, despite its good range of adjustment, supported by an equally rangey steering column. It is most disappointing, as the funkiness of the interior detailing proves to be only momentarily eye-appealing. A wide range of brittle plastics serve to reduce the potential desire to reside within the C3, a factor that is both sad and superficial. They are particularly noticeable on the door cards and both upper and lower dashboard mouldings. Yet, there is some relief in the padded and red contrast-stitched grey panel ahead of the passenger and the red outline trim that makes the dash-slab somewhat less boring.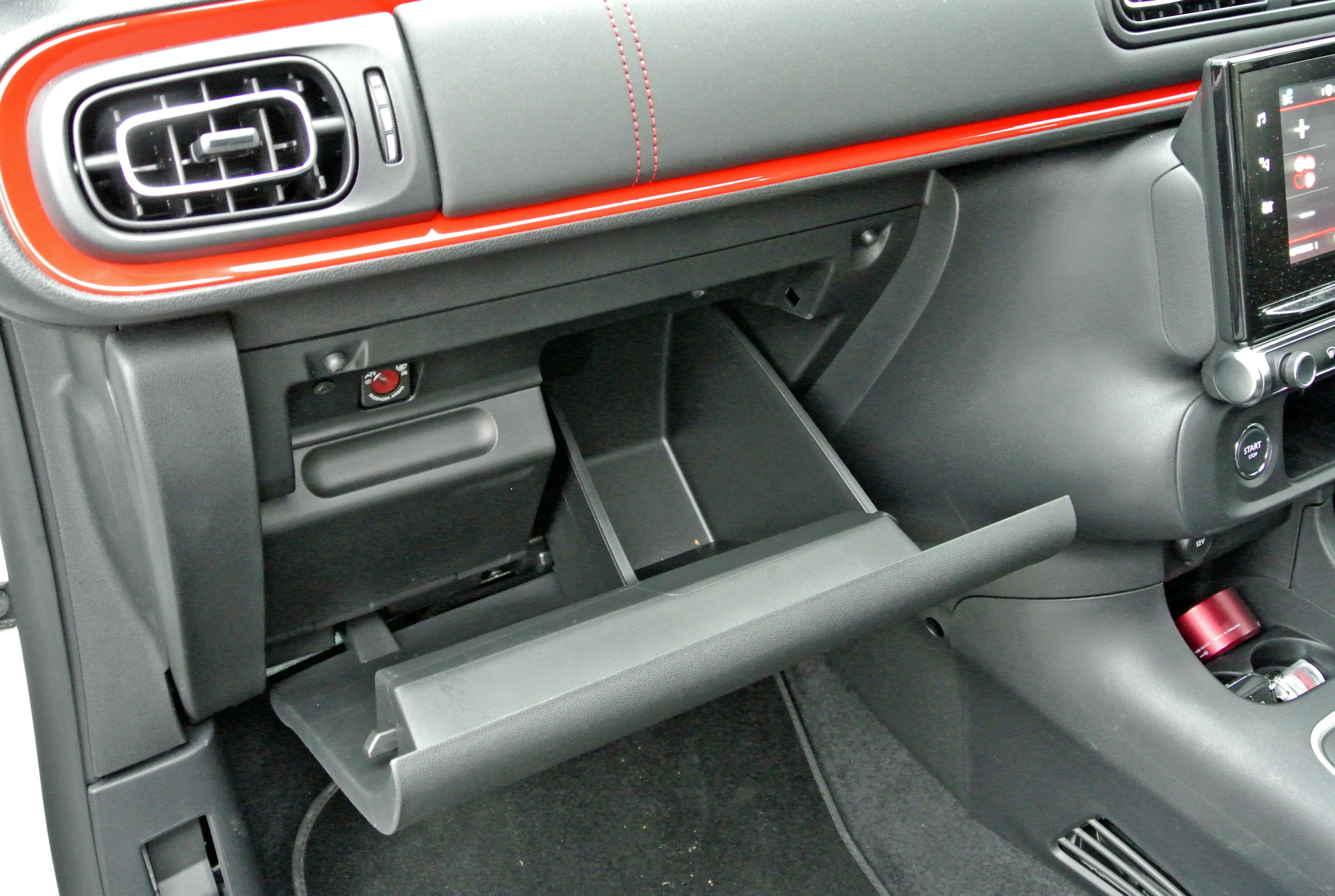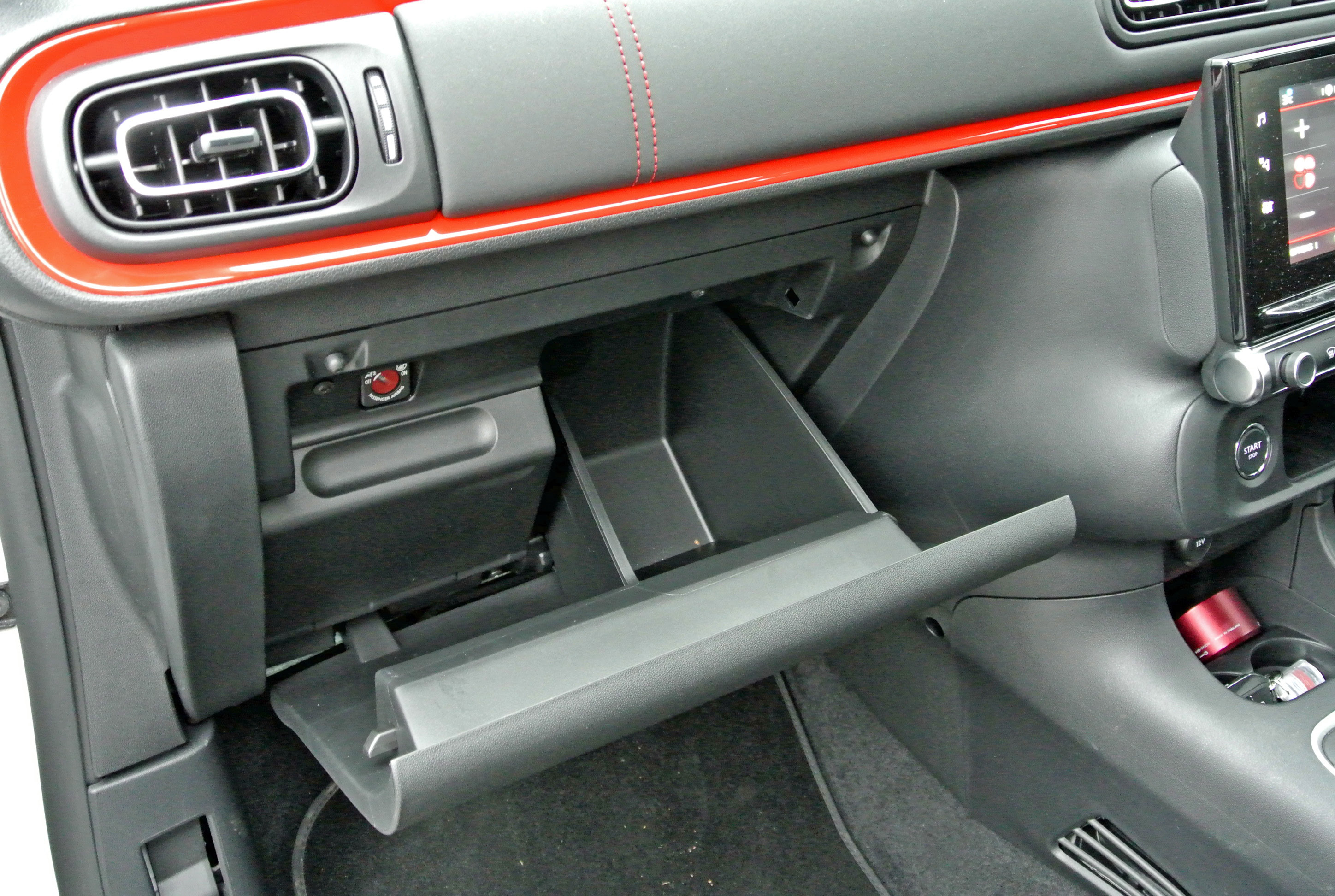 Below the all-functions touch-screen (including colour rear-view), which is not only annoyingly slow to react but also demands purposeful prods to nurse each function, is a rubber-based space for a smaller than expected mobile-phone and a couple of cupholders. While the lack of switches is welcome in some respects, calling up the heating and ventilation system via the screen is a tedious and time-consuming process, which does not aid primary safety for the driver. Some of the functions are accessed using the fingertip controls on the steering wheel but they can be equally dim-witted.
Yet, the practical white door-pocket finish and the leatherette door-pulls demonstrate tiny sparks of design creativity, of which I wish there were more. In some respects, while Citroen has stated carefully that its Cactus model, of which I have never been a fan, again, despite initial promise, would not be revised, C3 does carry innumerable characteristics into its design. Elements such as the oval on the roof and the 'air bumps' on the doors are cute but the typical PSA UK-market glove box, despite being roundly criticised for its lack of space, for the past several years, continues to be produced in the C3.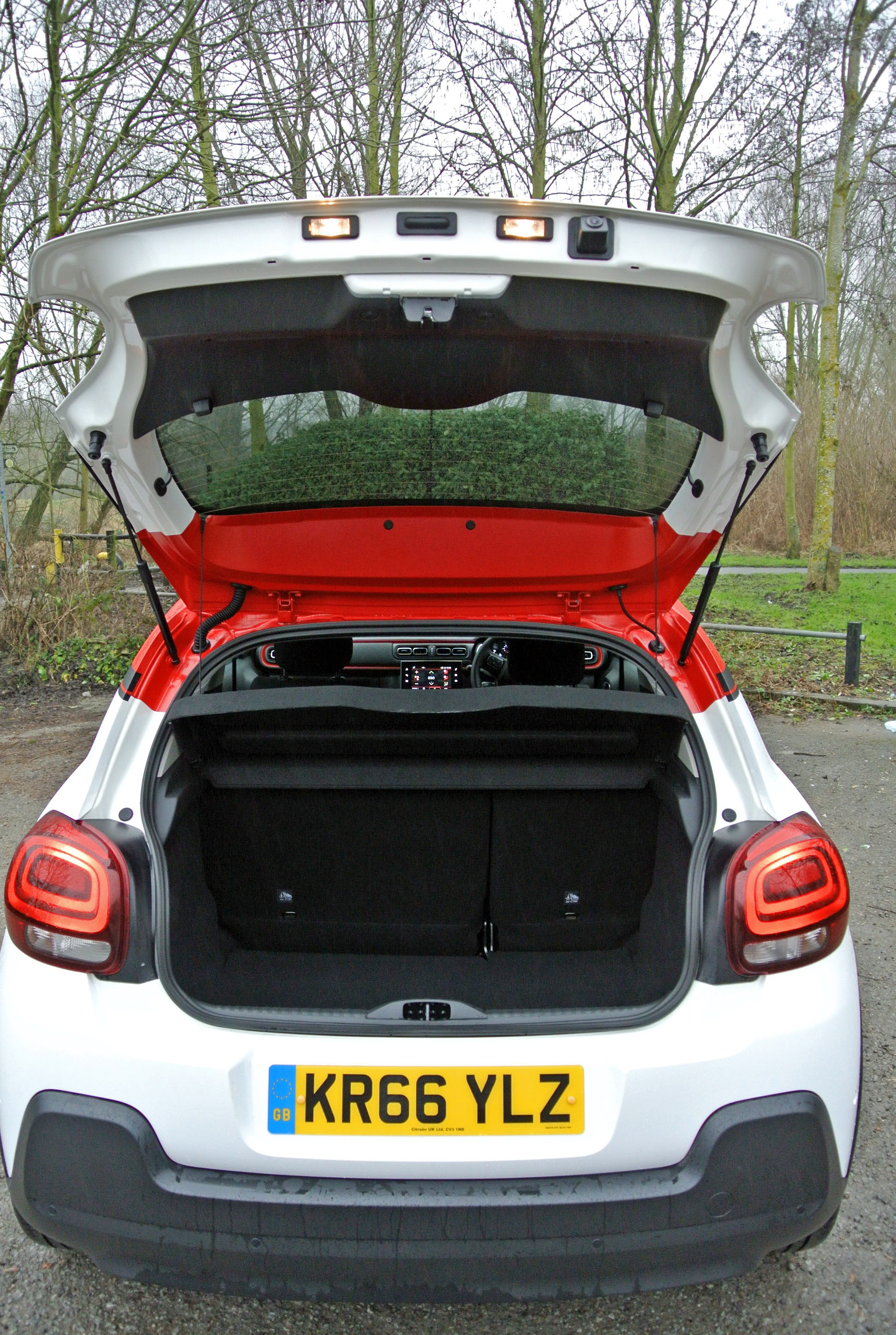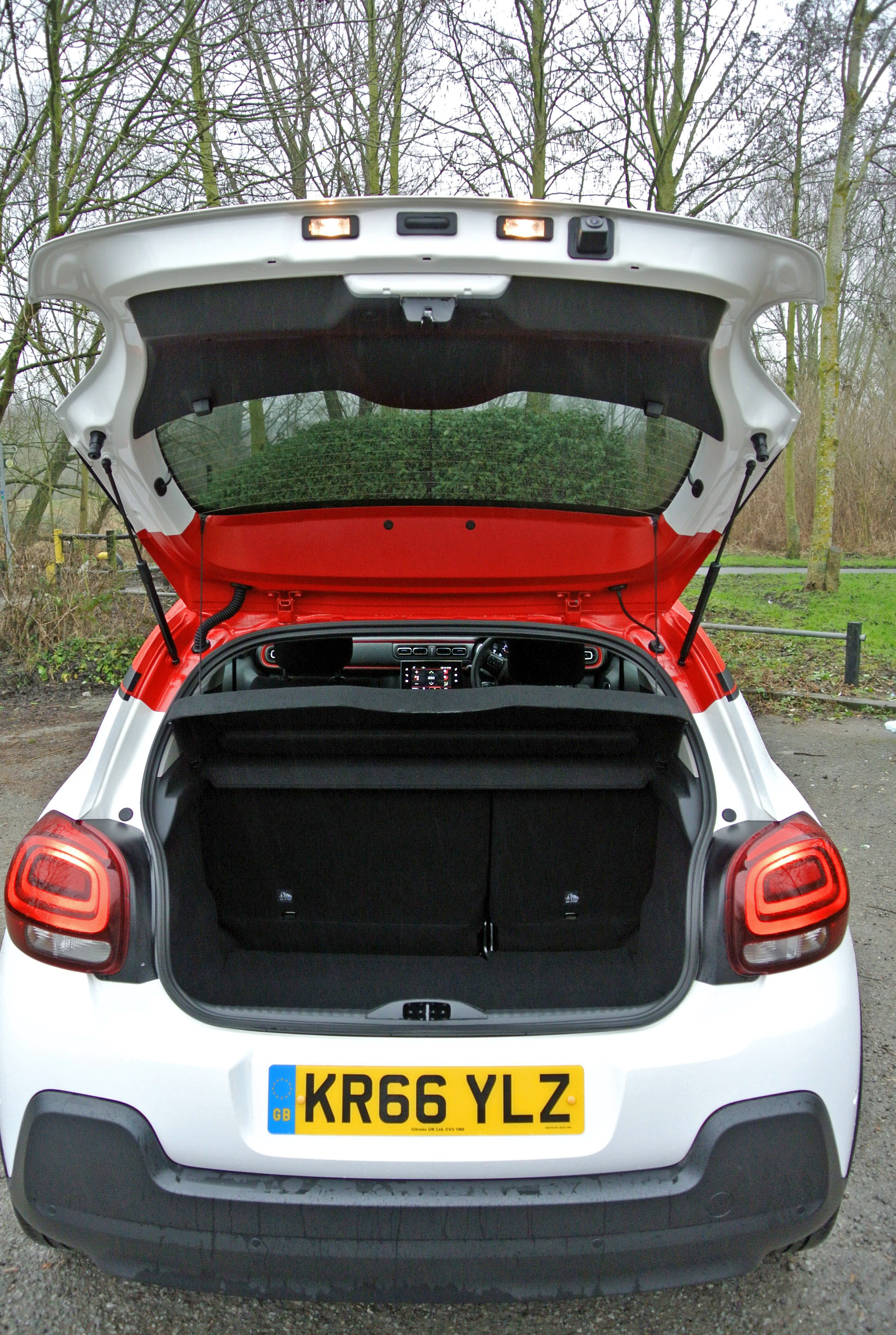 The 'rubber-baby-buggy-bumpers' (a great tongue-twister, if you try saying it fast) provide some exterior character, enhanced by the red painted roof, red fog lamp housings, red door mirror caps and a red 'O' at the leading edge of the side mouldings that supplement the Cactus-like headlight treatment on the test car. I cannot deny that it is eye-catching but such teasing makes me expect more from the car that is just not delivered.
Powered by the tried and trusted 1.6-litre turbo-diesel engine that develops a modest 107bhp in its latest BlueHDi form, perhaps it was the low mileage of the test car (a mere 1,800mls) that made me feel as though the unit was trying hard but failing to perform satisfactorily. Mated to a 5-speed manual gearbox, it felt a lot slower than its posted 0-60mph time of 10.3 seconds and 115mph top speed promise. Perhaps it has something to do with carrying a kerb weight of 1,220kgs (including driver and full tank of fuel). Its CO2 rating is given as 95g/km, with an Official Combined fuel return of 76.3mpg that I struggled to attain, even on my 50-mile test route, on which I achieved a still respectable 62.3mpg, although, in a normal mix of conditions, 50-55mpg is a more regular expectation.
Yet, the most disappointing aspect of the C3 lies in its driving experience. Thanks to rear dampers that seem to lack a rebound response, the C3 crashes noisily over transverse ridges in the road surface and seldom feels as nimble as it ought to. While the steering is weighty, its responses are inconsistent and even the turn-in to corners feels old-fashioned and not remotely precise, making it difficult to judge actions and reactions. In fact, the car's progress feels stunted, unwilling and ill-mannered, which should not be the case for a cheery contender in the Fiesta/Corsa/Fabia class, all of which equivalent models are significantly better, though it pains me to write it, than the C3.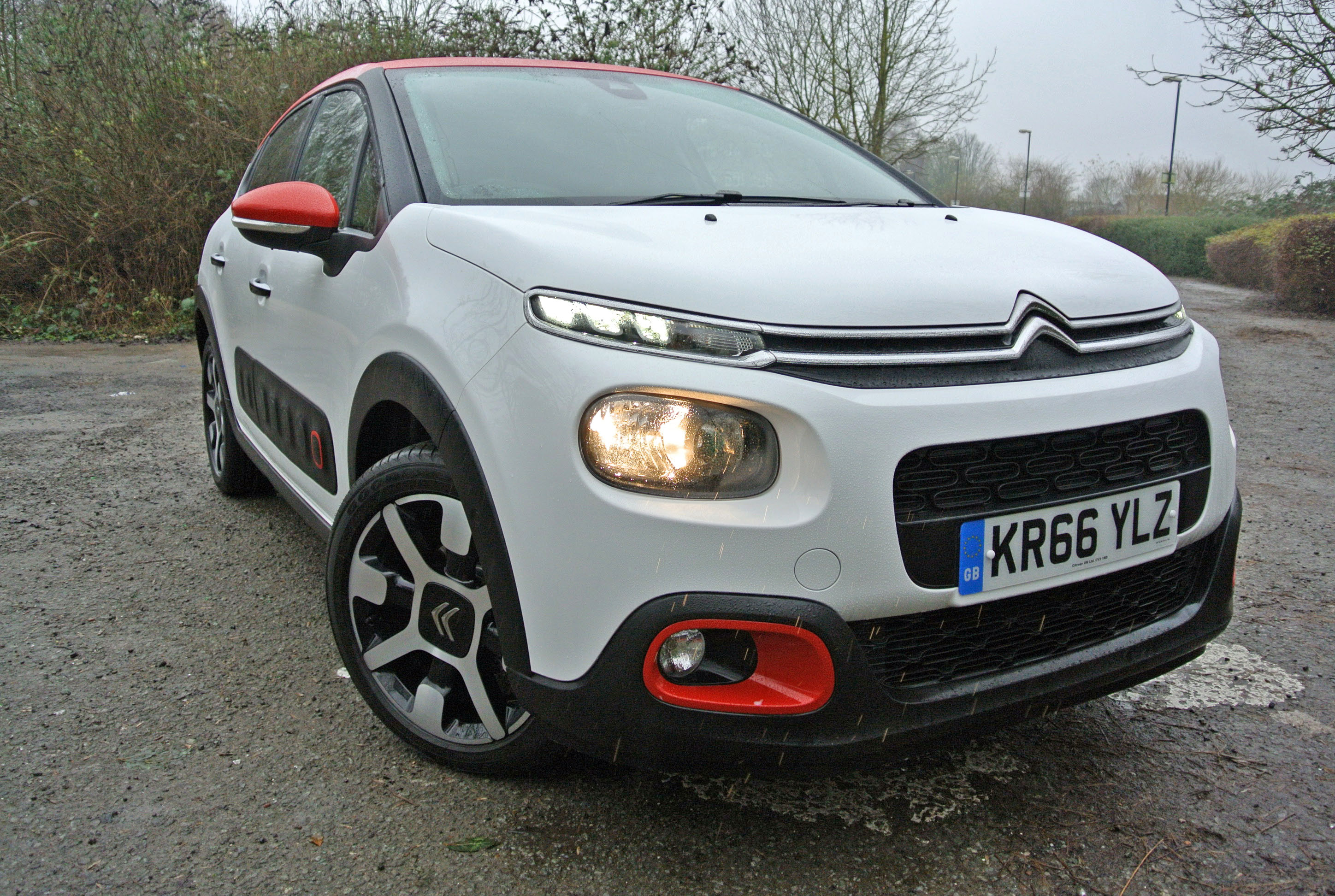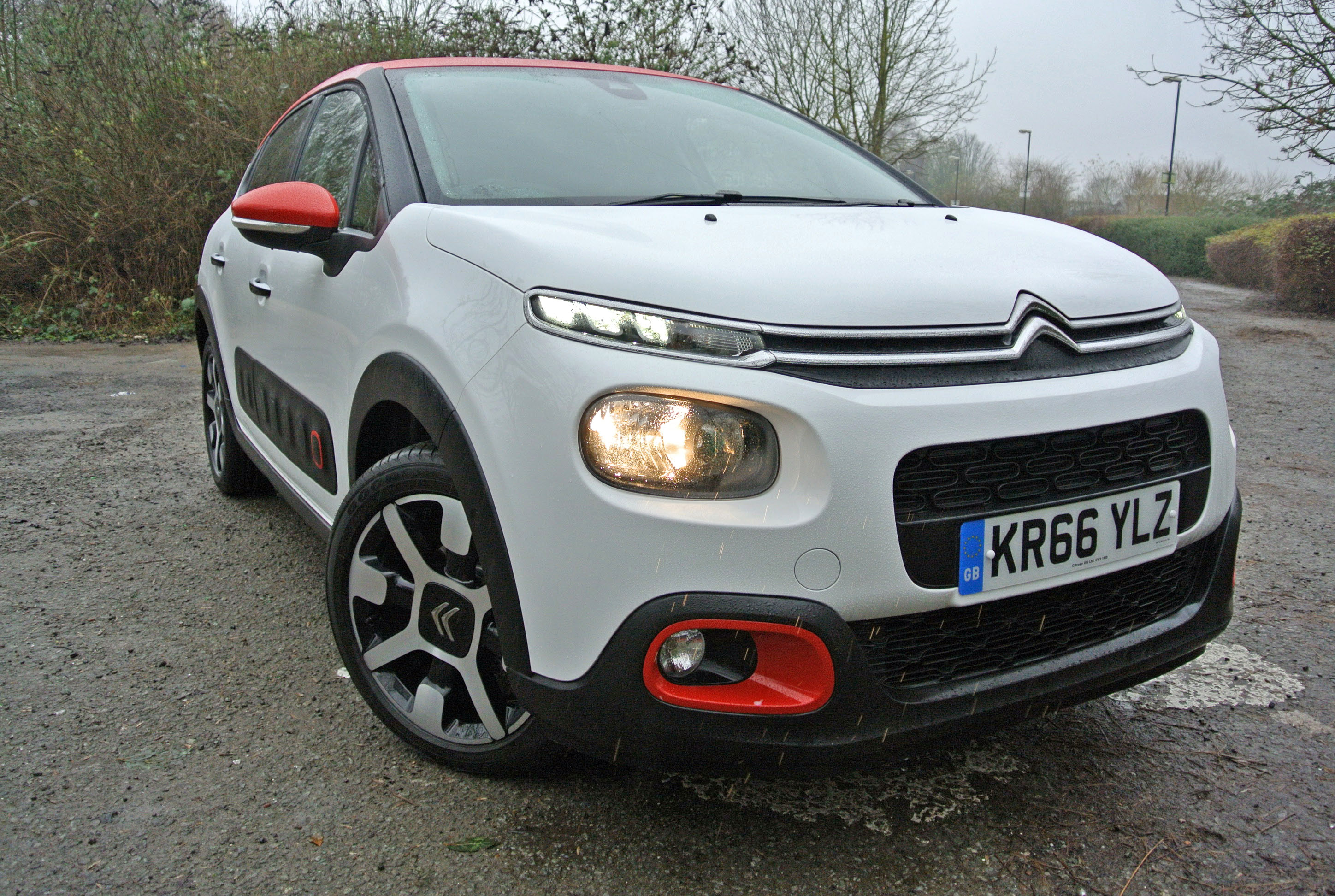 None of this is aided by a long-travel throttle and poorly weighted brake and clutch pedals. It is interesting to note that, while the Suzuki Baleno I drive is equipped with a radar-controlled cruise facility and city-brake functions, they are not even available as options on the C3. Mind you, the French product is in the vanguard of models introducing an on-board HD camera (in a fixed location behind the interior mirror), with a recording function, which means that the blame for road traffic incidents might be levied against other road-users, should the drive be recorded.
Then, there is the price tag…in Flair trim, with sports red roof, the new C3 costs £17,385, to which needs to be added £260 (white paint), red 'ambience' trim £150, blind-spot monitoring £100, 7-inch touch-screen £500, keyless entry/start £250 and 17-inch alloy wheels £200, to total £18,845. The car offers a two years factory warranty with a third year provided by the supplying dealer. It is a lot of money for a sub-4.0m 5-door hatchback.
From the promise provided by the early pre-release photographs of Citroen's return to quirkiness and the potential of a dash of excitement, I have felt no less than let down by the Citroen C3. There is a choice of three 3-cylinder petrol engines and two 4-cylinder diesels, of which the test example is intended to be the punchiest in performance terms. In terms of colour, no less than 36 exterior combinations are on offer, with three interior trim levels. However 'market pricing' will add harm to its sales potential, as it is just not as cost-efficient as a Citroen should be. The moral of this tale is not to be drawn magpie-like to the gloss and glitz, because all that glistens is not always 'gold'.