To some observers, being bland is a sinful stance but Iain Robertson believes that automotive anonymity can harbour innumerable benefits, although he is certain that he is not ready for them, as yet.
Being 'ordinary' is not a major issue. While mainstream monotony might not carry a winner's garland, a trophy, or broader public recognition, its role cannot be underscored heavily enough. Without it, some of the more hyped-up elements might never receive the plaudits, funds would not be returned to the manufacturer's coffers and a brand would have nowhere to hang its hat.
'Ordinary' is the staff of life. Without water, you would have no whisky. Without wood, you would have no patio decking. Without eggs, there would be no Benedict! Yet, 'ordinary' needs to possess a pretty solid base. Any shortfalls would be immediately noticeable higher up the tree. If the fundamentals are not in harmony, or not in balance, the more focussed and specialised variants would cease to hold relevance. Therefore, 'ordinary' actually needs to be pretty darned good.
From the car brands, I can think of none more 'ordinary' than Nissan. Oh, sure, it has its oddballs, its GTRs, its Jukes and X-Trails. However, its mainstreamers, Micra, Pulsar, Qashqai and even the 370Z, are all largely unsung heroes. The Note also slots into that classification and is probably the most qualified of all of them in the field of being 'ordinary'. I would venture to suggest that it verges on being 'ultra-ordinary'.
Its anodyne styling, which results in a mostly practical box on four wheels is the primary reason for it not drawing unwarranted attention. In fact, it has garnered the mind-set of that sector of the car-buying public known as 'blue-rinse', which could be regarded as both negative and insulting, were it not so mildly amusing. At a time, when the post-war baby-boomers have met their denouement in the form of impending retirement and there are so many of them, producing a motor vehicle that appeals to their broader aspirations is little more than genius, a factor worth bearing in mind.
In n-tec trim, which, as its bare bones, lower-case anonymity suggests, is Nissan showing its technological face, it is a five-door hatchback that might easily be regarded as an MPV, or even a crossover (were it not for the fact that only its front wheels are powered). Its in-built sat-nav screen, also serves as a rearward visual means, as well as a head unit for the six-speaker DAB and Internet radio system. Naturally, it needs your mobile telephony to hook up to the Internet but that is hardly a common item of in-car technology.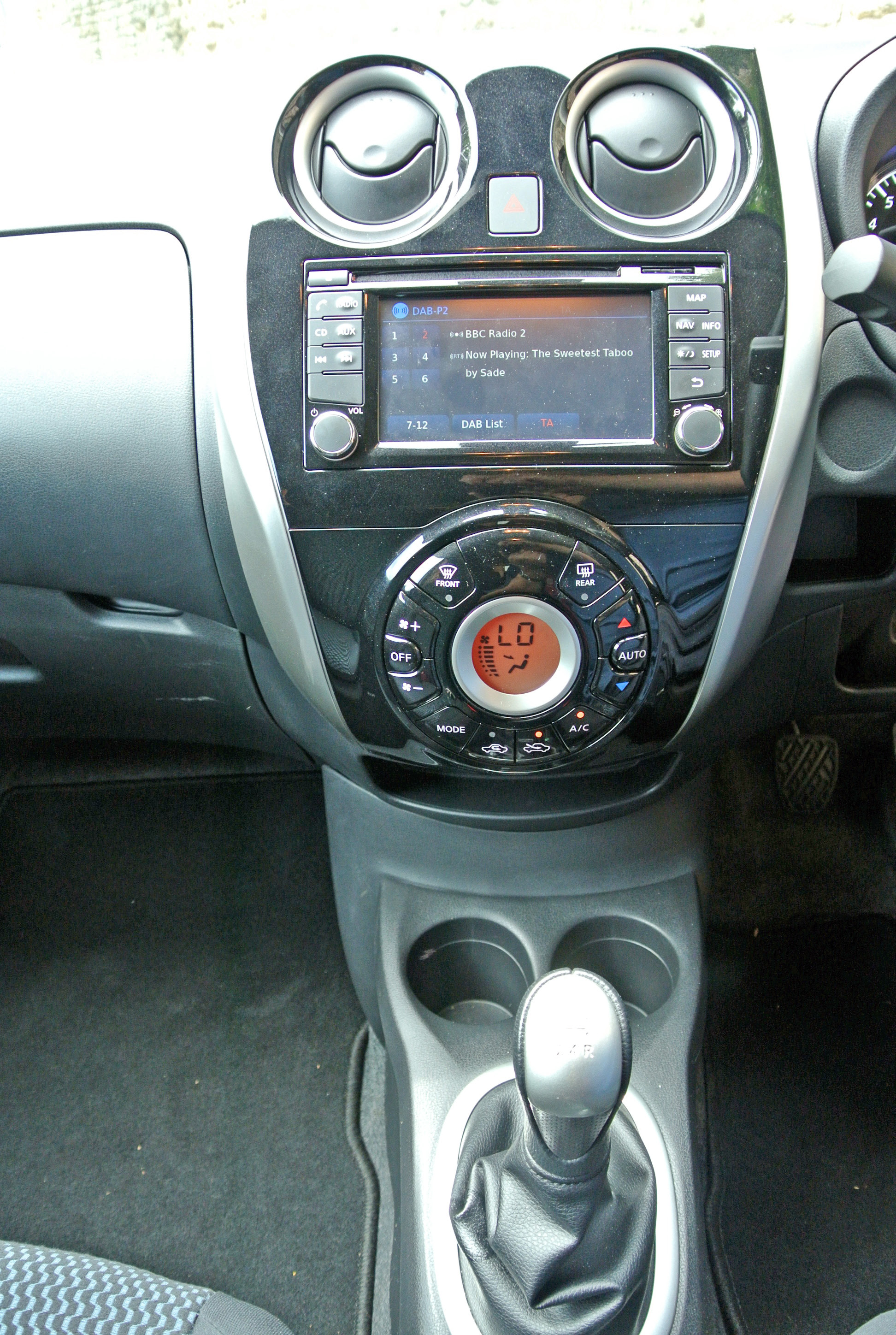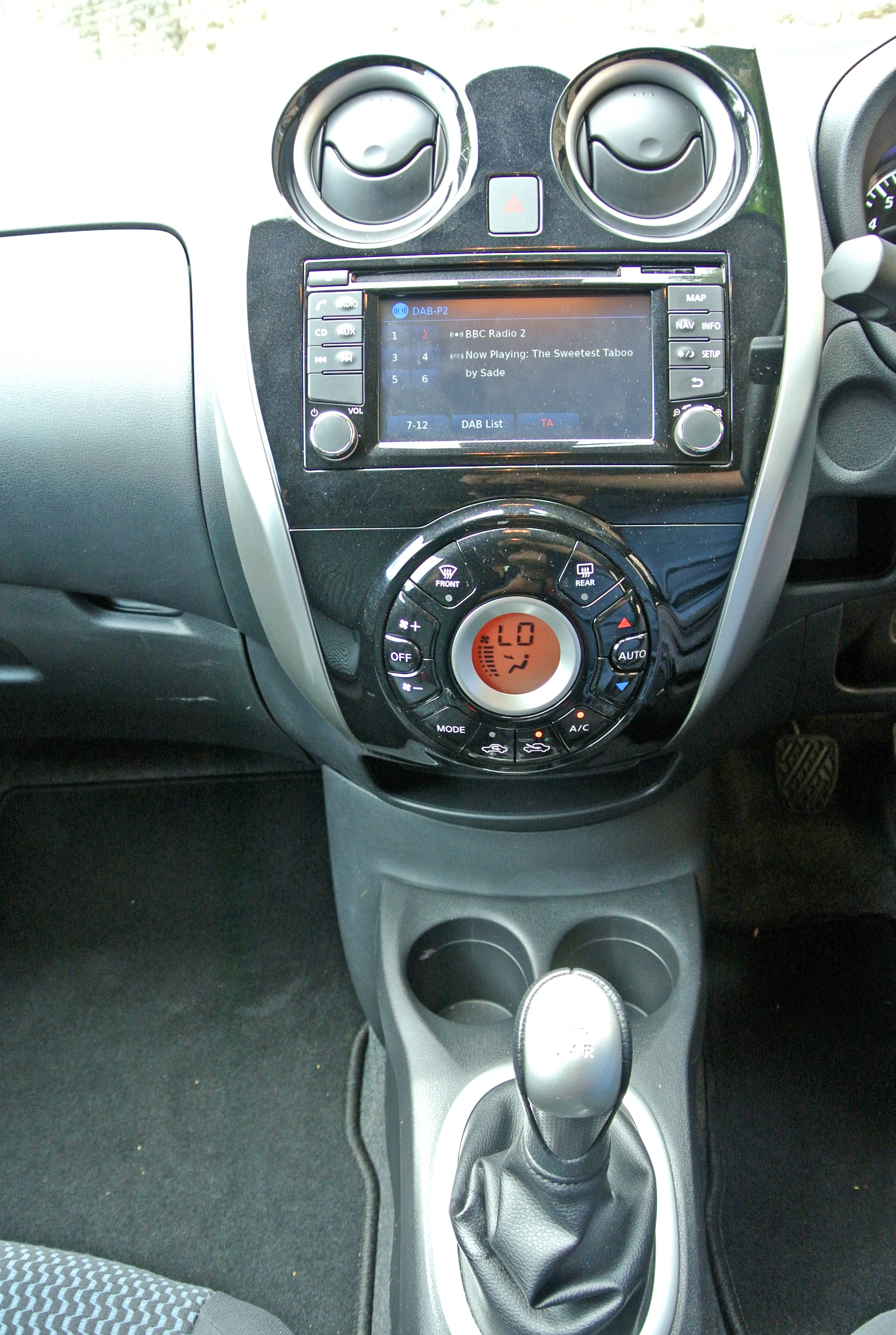 The wipers and excellent (no fuss halogen) headlamps work automatically, while better driving tips are offered via the eco-computer and its centre of dashboard indicator. The usual Bluetooth, USB and auxiliary input sockets allow a user's various electronic devices to be hooked-up to the car's hardware, an important aspect that recognises the value of 'silver surfing'. Useful steering-wheel spoke buttons add to the convenience of a sliding rear bench and a massive twin-opening glove-box (on the passenger side of the dashboard) adds to overall practicality.
In case you missed it, Nissan is in a strategic partnership with Renault and the firms' jointly engineered engine and transmission technology results in a 1.2-litre, three-cylinder unit that also powers an equivalent Renault Clio. Developing a modest, non-turbocharged 77bhp, it emits that customary off-beat thrum, which serves to add some character to what might otherwise be a bland motive offering. Thanks to a kerb weight of just 1,040kgs, the Note's performance is markedly better than might be expected, despatching the 0-60mph sprint in 13.4 seconds, before coursing to a top speed of 106mph. While hardly heather-igniting figures, they are far from sluggish.
The more senior members of our driving population that might be drawn to life with a Note will be satisfied with its five-speed manual gearbox, as an extra sixth ratio often bamboozles them and block-changing from first to third, followed by a slot into fifth at a defiant 55mph, is more than enough for them to manage. Fortunately, the engine develops enough twist energy to allow such relaxed progress, all without putting the rest of the hardware under undue stress. Needless to say, while the Official Combined fuel figure (60.1mpg) proved a fairly high target, even for me to replicate, I do not believe that 54.3mpg was too bad a result in a mix of motoring conditions. The 109g/km CO2 rating equates to no-cost VED in year one, with a £30 fee payable annually thereafter.
The underpinnings of the Note are a country-mile removed from advanced, with simple MacPherson struts up front and a torsion-beam-with-coils rear axle location. Thanks to lightweight electric power steering and a decent discs front, drums rear, braking system, managing the cut and thrust on a daily basis is equally undemanding. The steering is quick enough to react to incident avoidance, while avoiding nervousness at the helm. While the ride quality is hardly silken, at least roll stiffness is present and the Note tends not to dive, even under hard braking.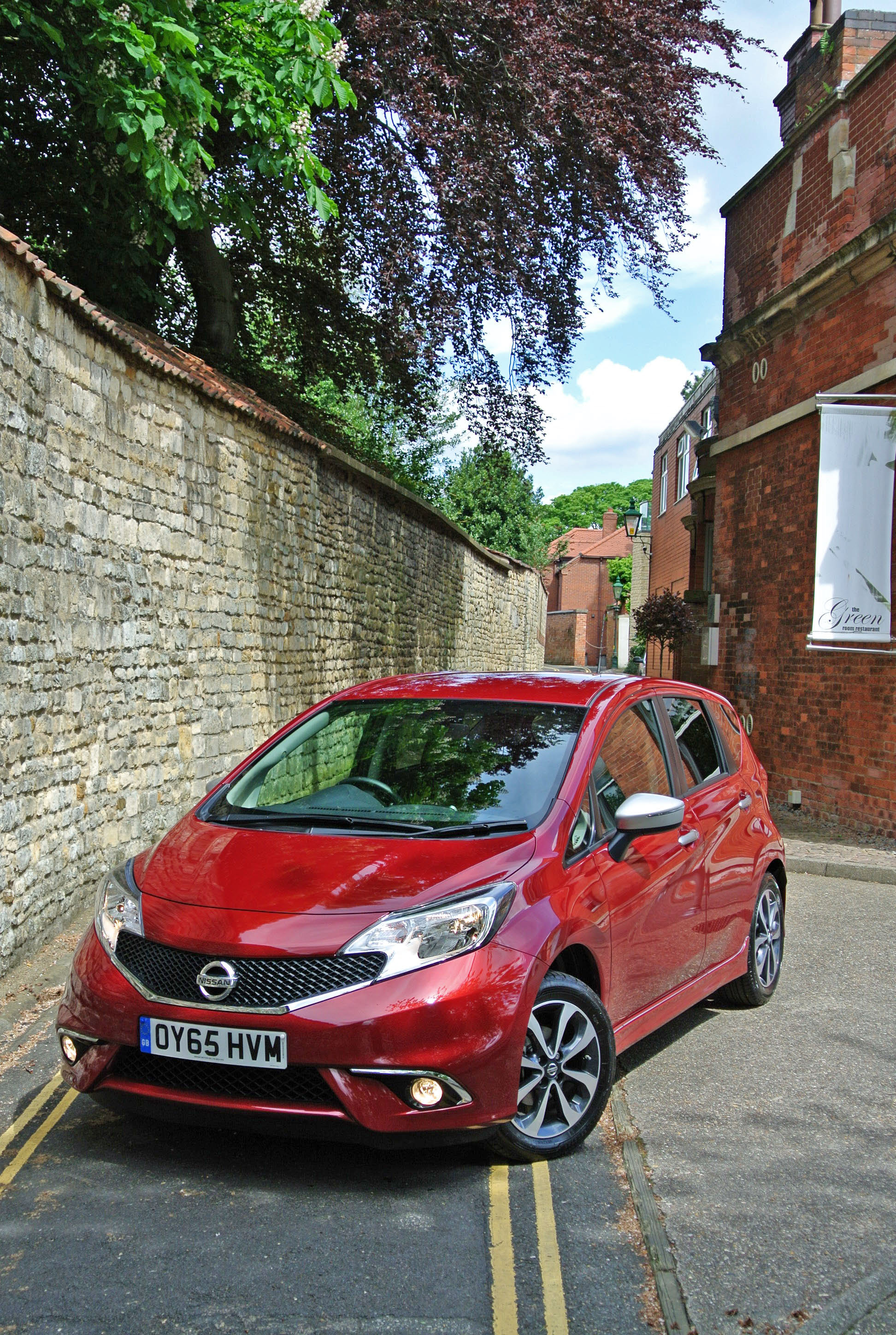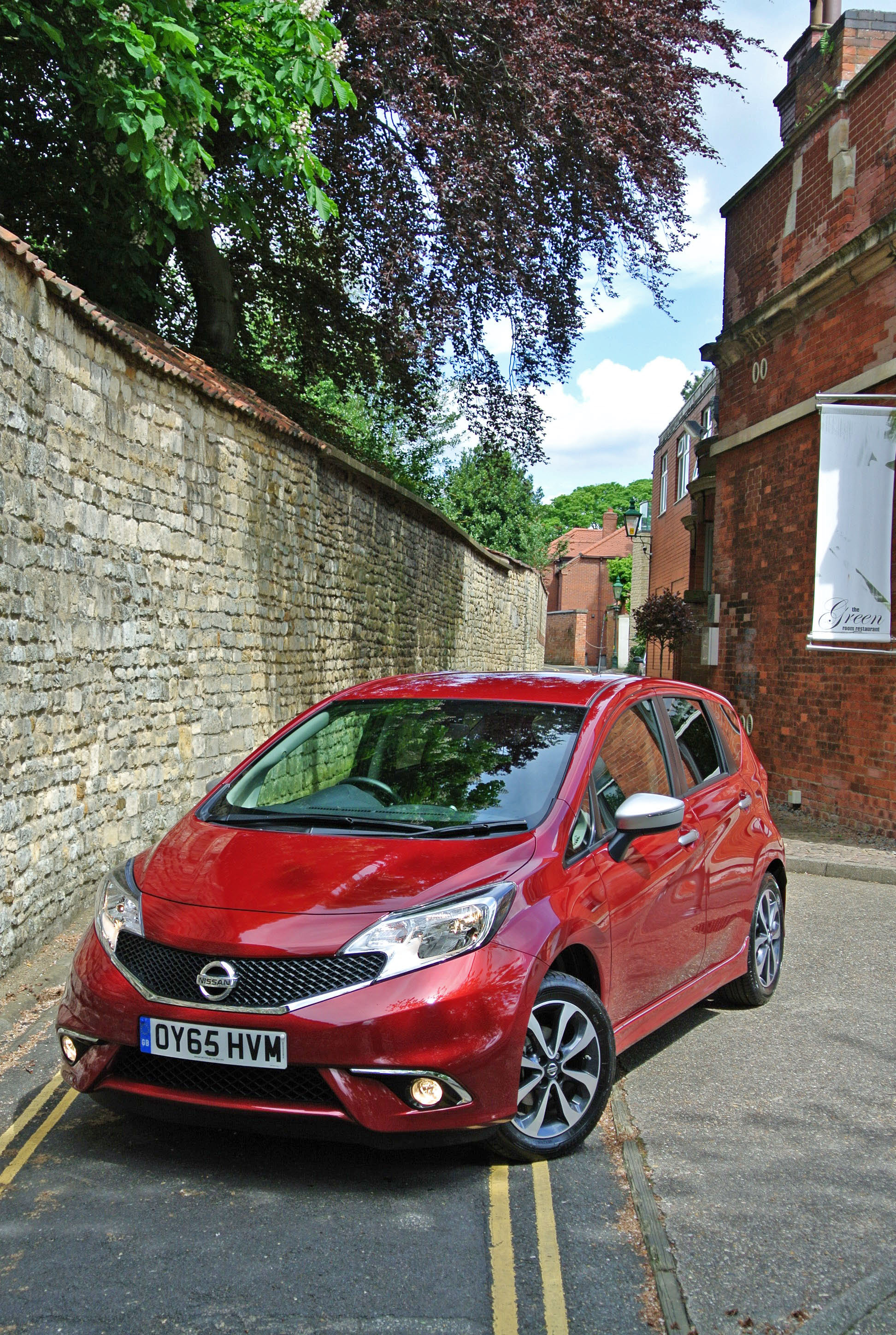 The ride quality is not helped by the 55-profile tyres mounted on attractive 16-inch diameter alloy wheels that come with the n-tec specification. Yet, their 195 section width does afford strong grip on almost any surface, wet, or dry. There is invariably a trade-off with wheels and tyres but it is not so detrimental that it would lead to a rethink.
However, the major benefits of the Note reside in its first-rate practicality. Immediately noticeable is the near-90-degrees opening of the rear passenger doors, which allow easy access to a spacious rear cabin. As mentioned earlier, the bench-seat base slides fore and aft, which makes it even roomier. On the other hand, the boot ranges in capacity from large to cavernous, with, or without, folding the 60:40 split function.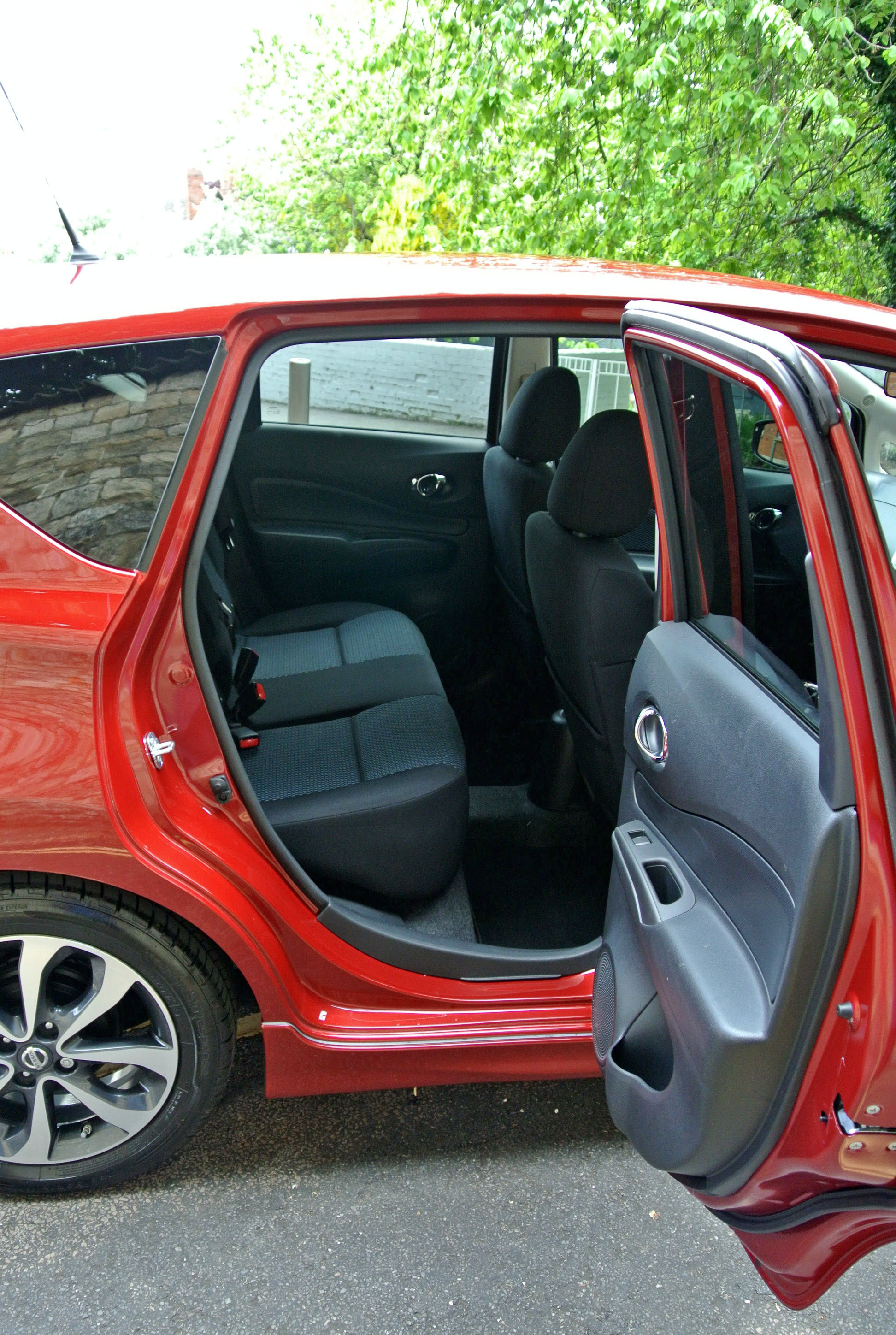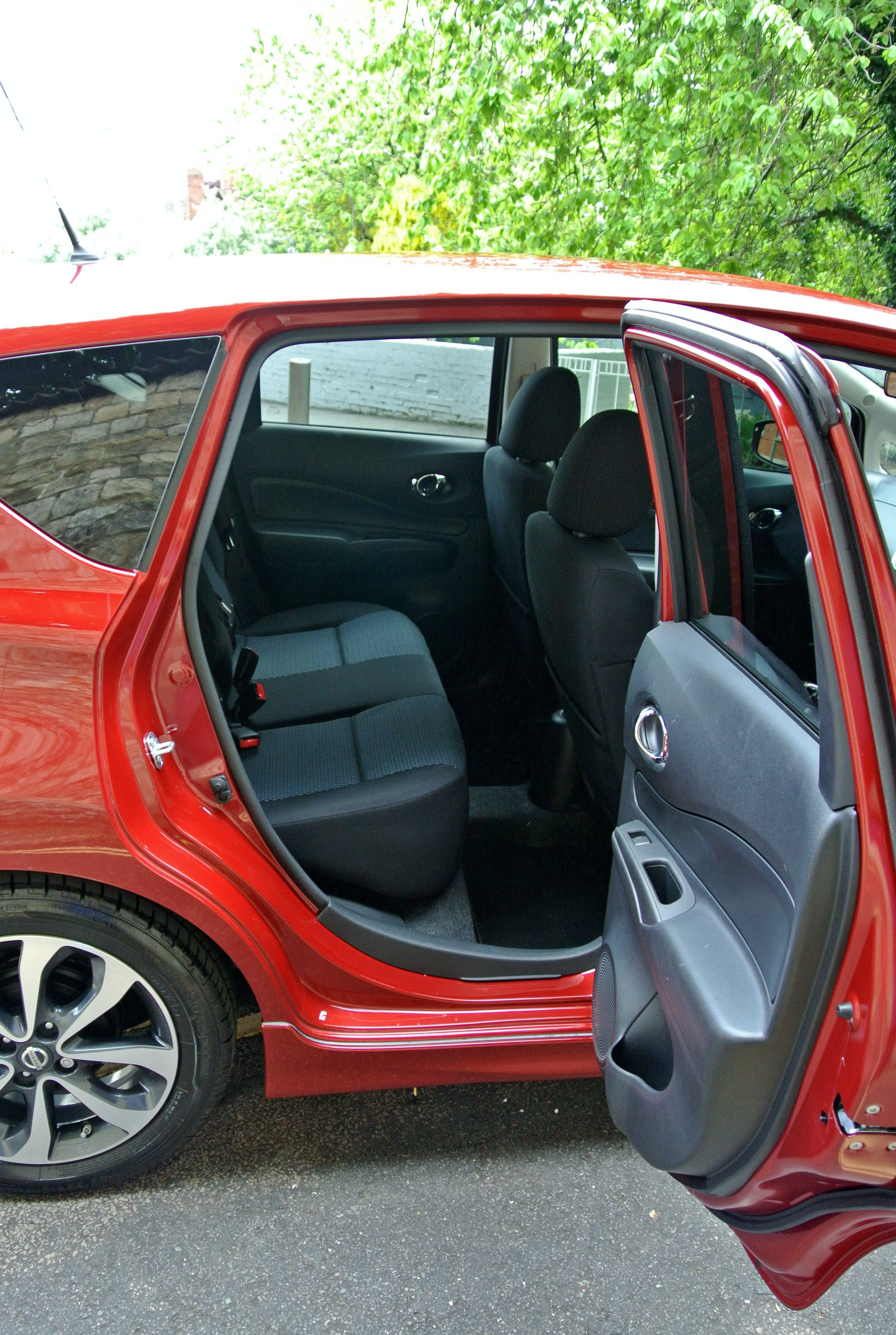 Front seat occupants are treated to decent accommodation, with good headroom and shoulder space, while the cloth seats are comfortable and moderately supportive. The driver's seat features a fold-down armrest, while the door pockets, centre console and dashboard storage options (complete with power sockets) mean that most in-car paraphernalia can be carried safely and without risks.
There is really not much else to say about the Nissan Note. It possesses a timeless outline, matched by easy access to a roomy interior. Its engineering is straight-forward and uncomplicated, while its performance is adequate. In truth, I do not wish to be insulting to it, or its maker, even though the car left me feeling quite numb. I am certain that hordes of Note owners utterly love their Nissans but I am also sure that they will be unlikely to shout about it. The Note will never win awards, because it is the automotive equivalent of a wallflower. It knows its place. It is unremarkable. Yet, it remains a useful space-filler.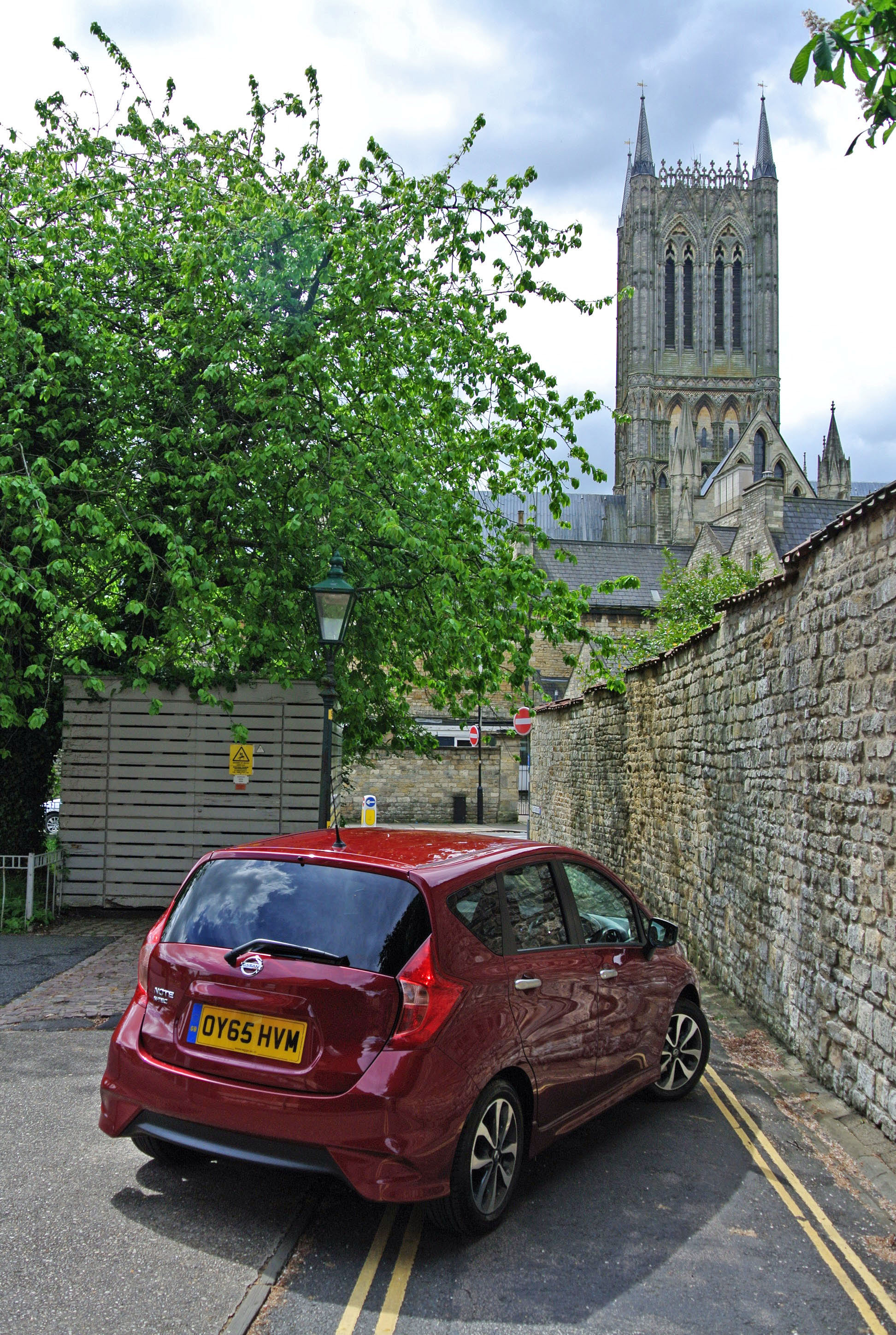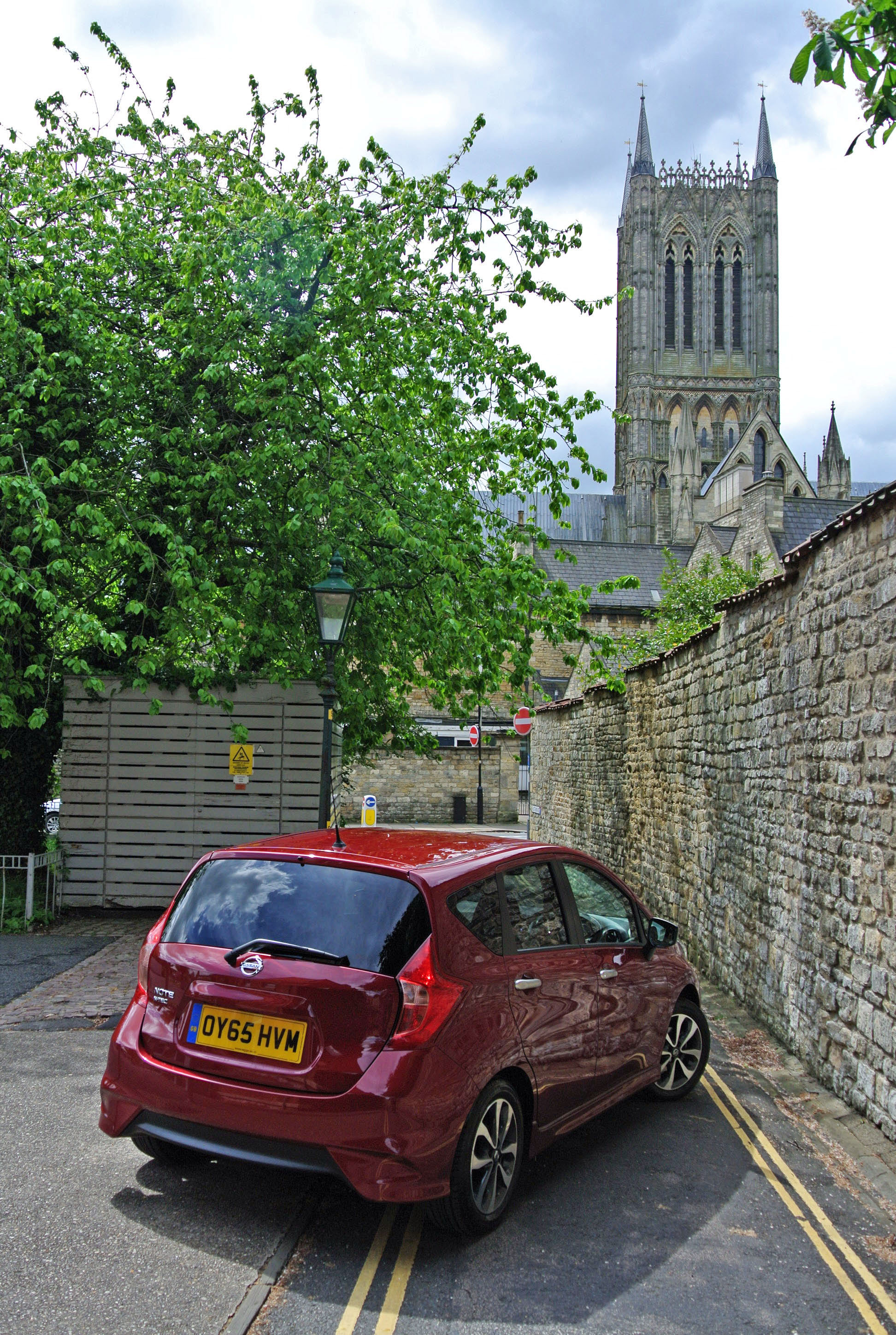 Just because the Note is not my kind of car should not and does not diminish its value in any way. Priced at a moderate £15,515 on the road, it is packed to the gunwales with equipment, as it should be, for a top-of-the-shop variant. It is comfortable enough, drives well and it does not cost an arm and a leg to live with. All of which conspire to make it the consummate runabout for just about everyone… except that not everyone will want one, because it is all just too ordinary. However, it sells strongly and meets the majority of motoring demands, business, or pleasure, square-on, which is as much of a sales trigger as it ever needs.