Make no bones about it – ŠKODA is set to become the saviour of soggy hounds across the UK thanks to the introduction of a new dog umbrella. The latest addition to ŠKODA's celebrated range of Simply Clever options means that the nation's mutts no longer have to risk a wet coat when leaving the confines of their owners' Superb.
Developed in the Czech Republic by ŠKODA's head of animal options, Professor Al Sayshon, the new dog umbrella is neatly integrated into the Superb's door frame – just below the 'human' umbrella. Constructed using weight-saving unobtainium, the Simply Clever dog umbrella attaches to a conventional lead to give a unique 'paws-free' operation.
"We're delighted to bring this new dog umbrella to the UK market first." commented ŠKODA project leader Dr Jacques Rustle. "British rain is officially the wettest in the world, so we knew this accessory would have big appeal with owners in the UK. During development, we captured large quantities of British rain and brought it back to our workshop in the Czech Republic before signing the design off."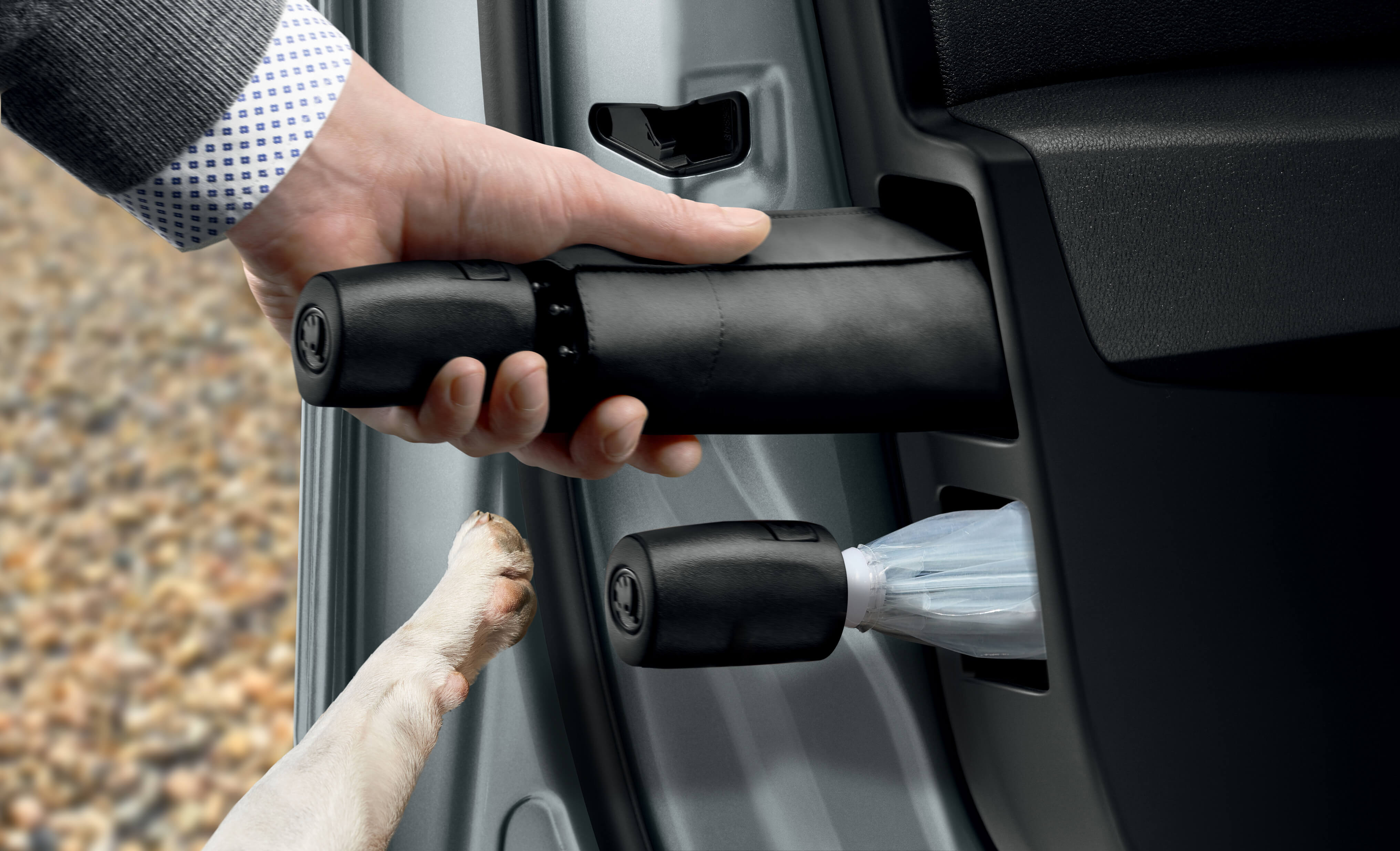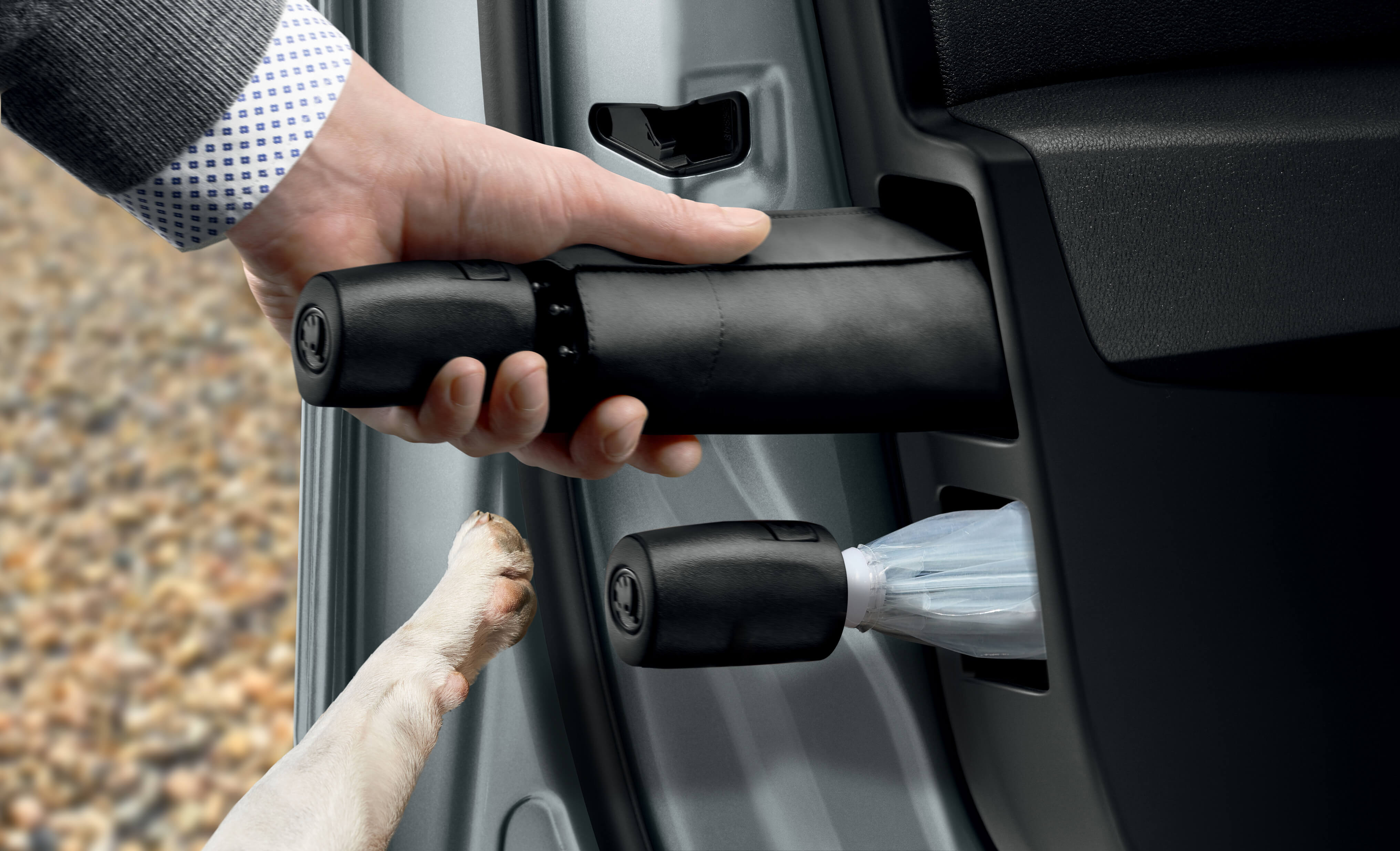 ŠKODA also worked with the RSPCA to 'pawfect' the final design. Kat Litchfield from the animal charity said: "Dogs love the great outdoors, but not all of them like to get wet. The launch of this new product means that even the most reluctant of hounds will be able to enjoy their exercise – come rain or shine!"
ŠKODA's history of supplying portable rain protection for owners is a rich one that stretches back more than eight decades. The first Superb model was the first to offer an integrated umbrella for rain-shy owners in 1934 – a feature that returned with the first new-era Superb that launched in 2001. The latest-generation model has two integrated umbrellas (from SE and above), one in each front door.
The dog umbrella is the latest item to join ŠKODA's acclaimed range of dog accessories that already includes harnesses, boot protectors and waterproof seat covers.