Boasting over 60 years experience in the pickup truck scene, states Iain Robertson, Mitsubishi's latest L200, now in its fifth series, is regarded by many experts as the best that it has ever been.
Transporting 'goods' of whichever description has seldom been better served than by the archetypal pickup truck. Whether ferrying illegal moonshine across North American State borders during Prohibition, when such vehicles developed their original purposes, or farming sheep in the Australian outback, their connection with 'The Great Outdoors' and performing to their operators' needs, immoral, or not, has assured their position in the 'new car' scene.
Yet, the concept of the pickup is as old as them thar hills. While the French were more than happy to carry eggs to market on the rear seat of a 2CV (an aspect that was part of the model's appeal), the pickup has invariably held a more vital role in keeping goods away from the passenger compartment. Although Venezuelan hill-farmers, or Bedouin goat-herders, are more than happy to share their living spaces with their livestock, we 'softies' in the northern hemisphere prefer to have separation.
Of equal import is the image proximity between the fast-track growth of the SUV scene and the modernisation of the previously agricultural pickup. To be fair to Mitsubishi, its L200 of the mid-1980s ruled the class roost for the best part of a decade, at a time when its Shogun model was also demonstrating that 4x4s could verge into family car territory. However, something snapped. The rest of the market caught up.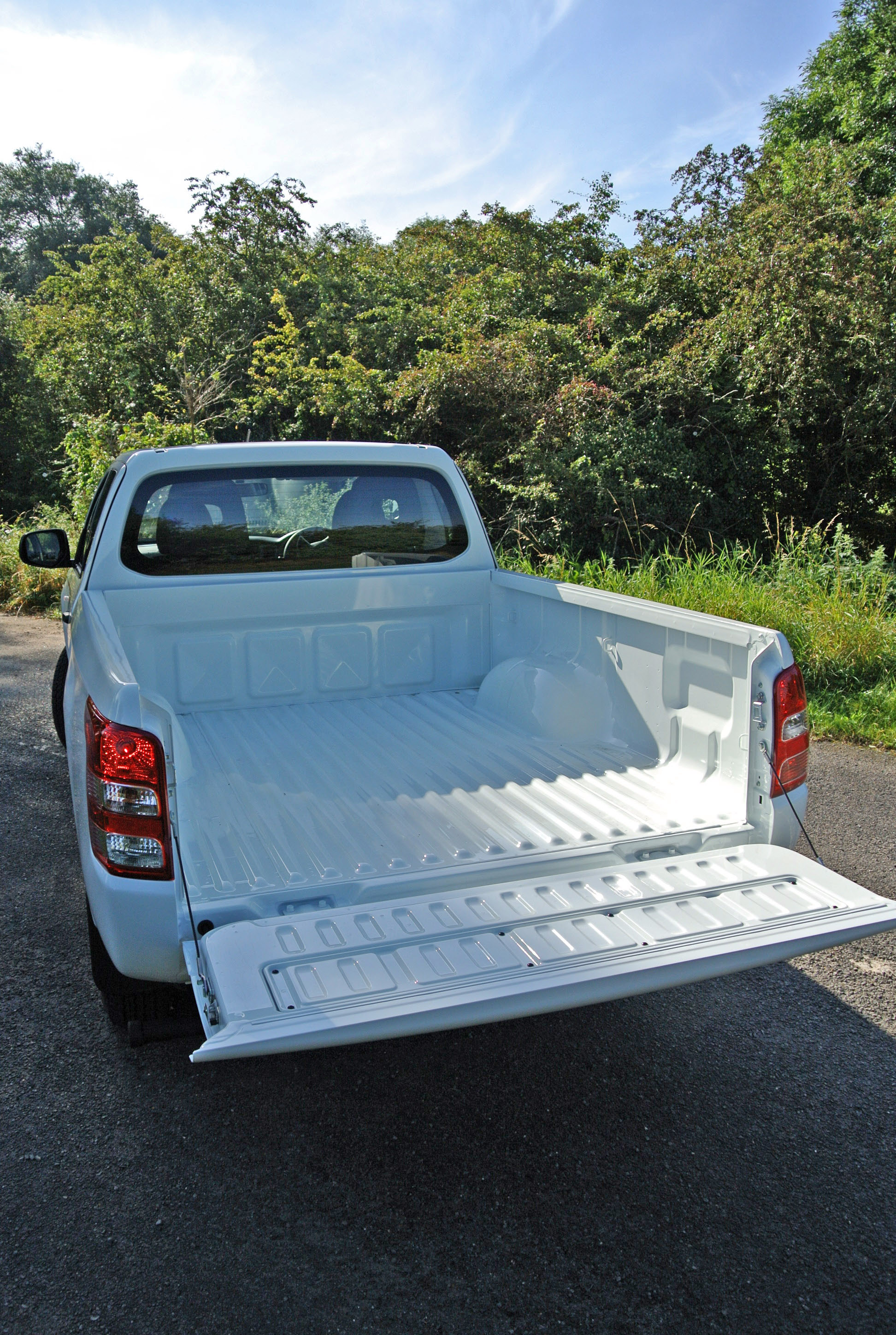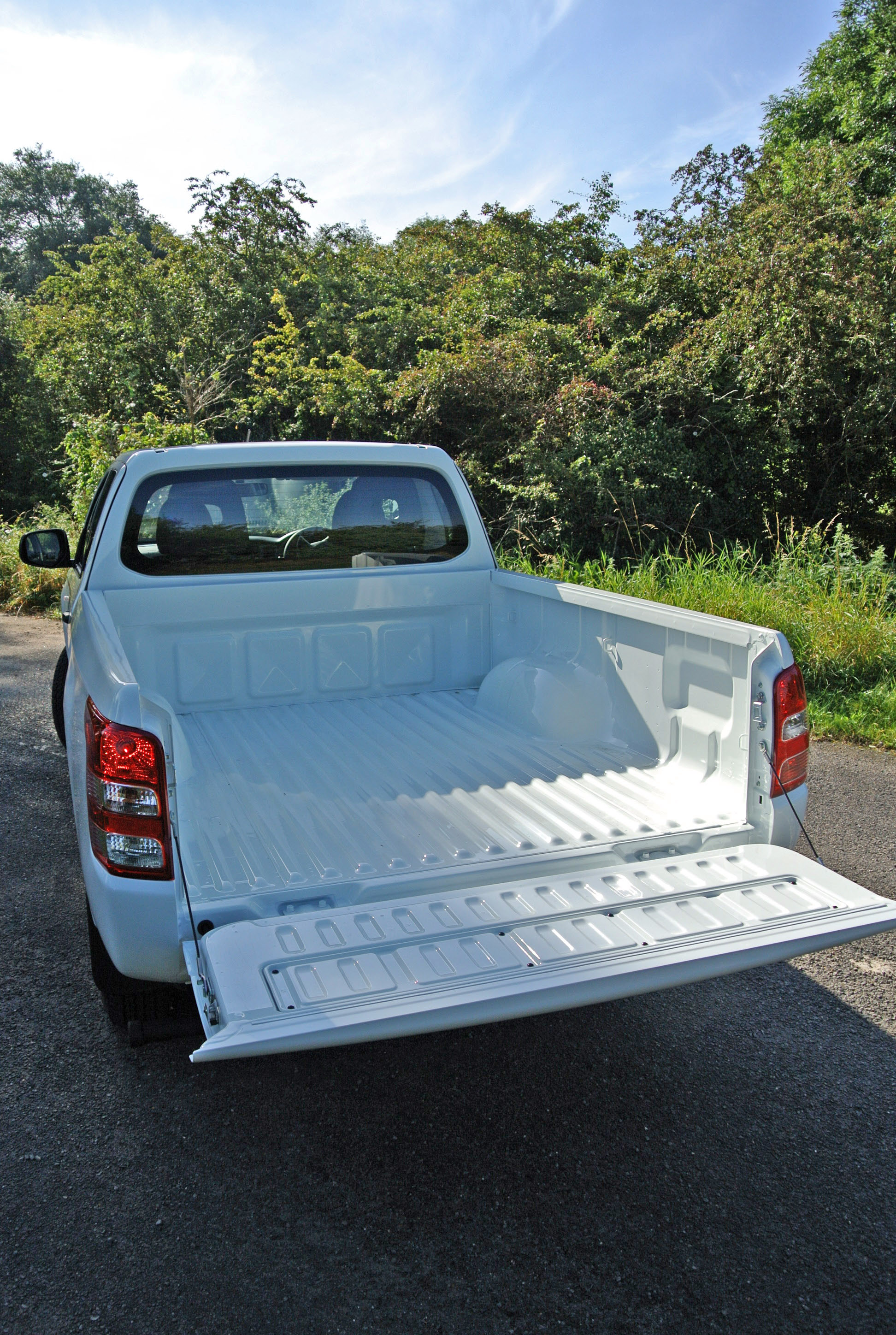 A defined change of direction to a swoopier, more car-like style, with the previous generation Mitsubishi L200, actually did very little for the firm's reputation. Its cab was cramped and while its capabilities were as good as ever, it was being left behind by its rivals. Mitsubishi had lost its edge, a factor that could be but is seldom linked directly to the shenanigans that it endured, when Merc took it over in the mid-1990s but, once sold off again, which suffered from insufficient product development funding for a time thereafter.
Fortunately, time has been fairly kind to Mitsubishi and a demand for its products remains fair to middling. Introducing the ASX junior-league SUV and its more recent PHEV larger hybrid alternative has helped to draw revenue to the brand and the latest, more square-rigged L200 is a result of a return to form. Naturally, it has not been unnoticed by the industry critics, who have voted it as the best pickup of its type for the past couple of years.
However, this market segment is now quite busy, having been intercepted by Volkswagen, soon Renault and Honda, while the old-stagers at Isuzu, Toyota and Nissan have simply girded their loins and introduced vastly improved versions of their trophy stealing alternative offerings. The great issue is the influence of the passenger car sector on the workmanlike nature of the pickup.
It would be easy to fit soft-touch dashboard surfaces, sat-nav systems and fancy in-car entertainment packages, which they all do (apart from the trim detailing), when trying to corner a 'retail' market niche that still has some developmental viability. Yet, I can understand why Mitsubishi has simply percolated to the top again, because it is not promising to replace the wipe-clean surfaces…the L200 will still serve purpose on the farm, despite its near radioactive, UN-vehicle, pristine white paintwork, which will last less than ten minutes, when coated with pig slurry and sheep bedding.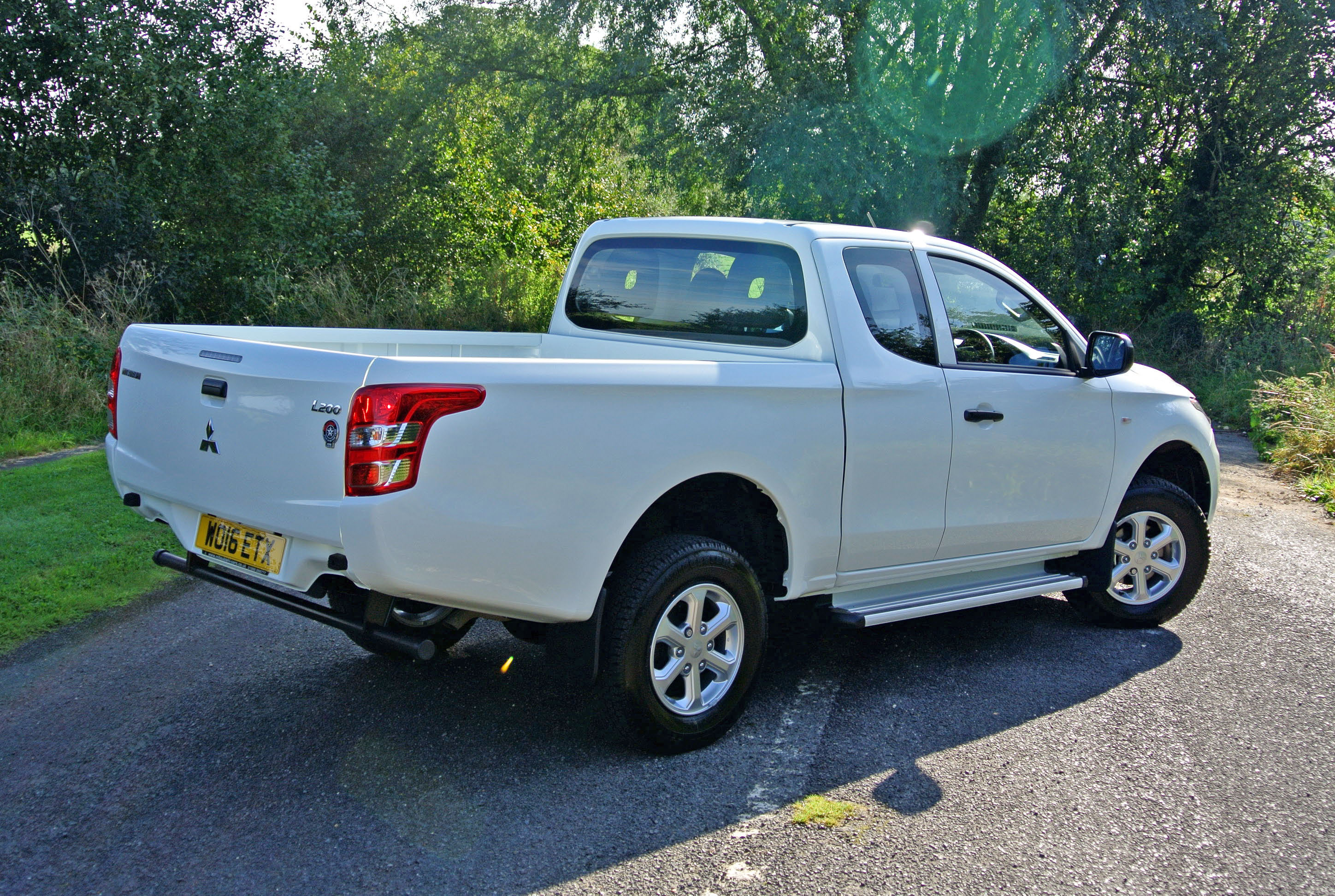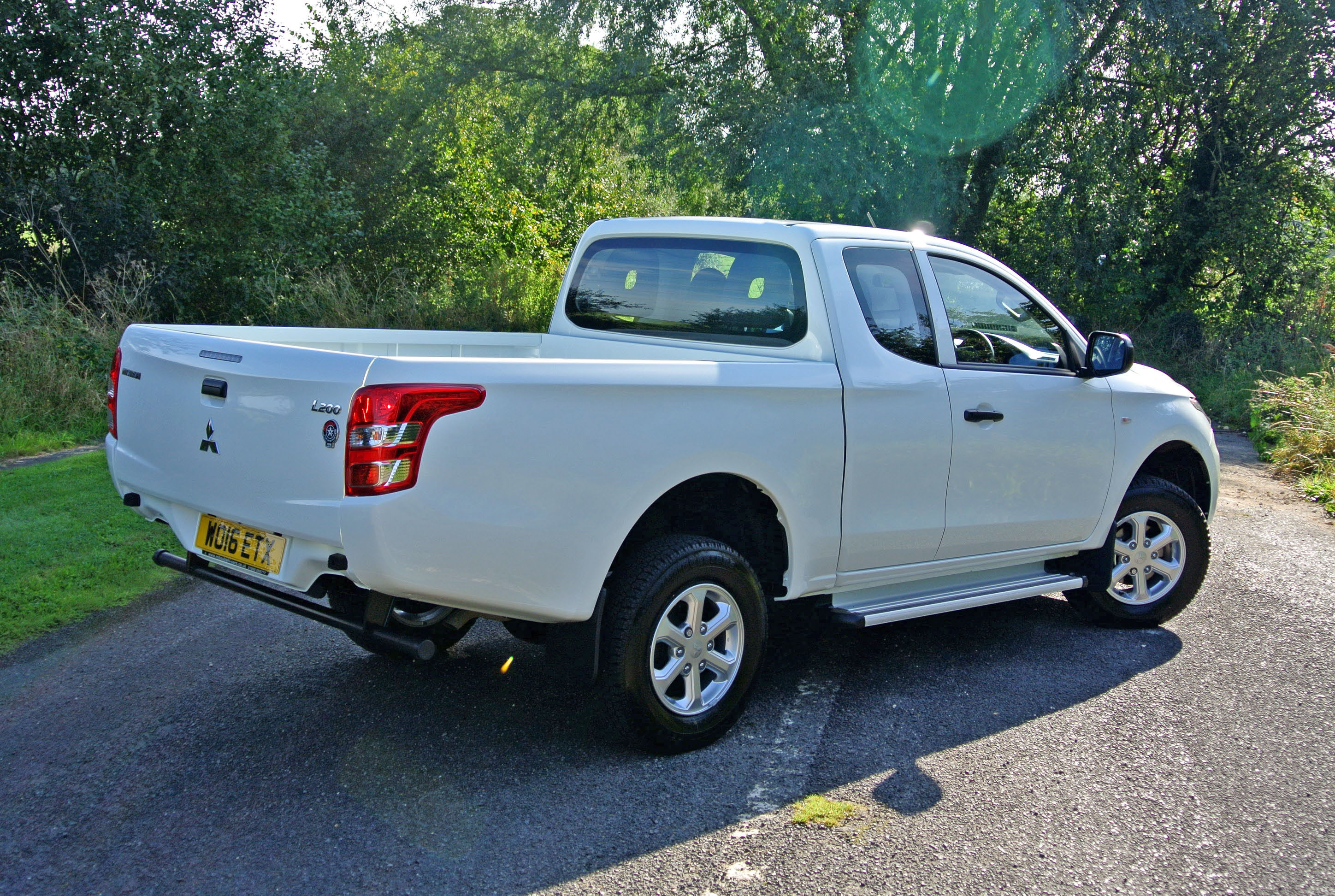 Of course, spend a bit more and you can have the four-door cab, the stability control, the reversing camera, cruise and sensors galore, which provide the tax-savvy company car sector with a useful product line-up that crosses the bridge between workhorse and company SUV. The Club-Cab model featured here is directed more significantly at the vehicle-for-purpose buyer but it is none the worse for that and I can fully understand why 'professionals' would opt for the L200.
Its 2+2 cab is aimed at the driver needing occasional extra seating, even though the space in the rear is only appropriate for small children. Access is through a 'suicide-door' on either flank that is opened easily from the inside. Fortunately, both seat bases can be raised and extra, carpeted floor space is available, which might be useful for the outdoor leisure seeker. The rest of the cab is comfortable and spacious, as it should be, and is significantly roomier than the previous generation L200.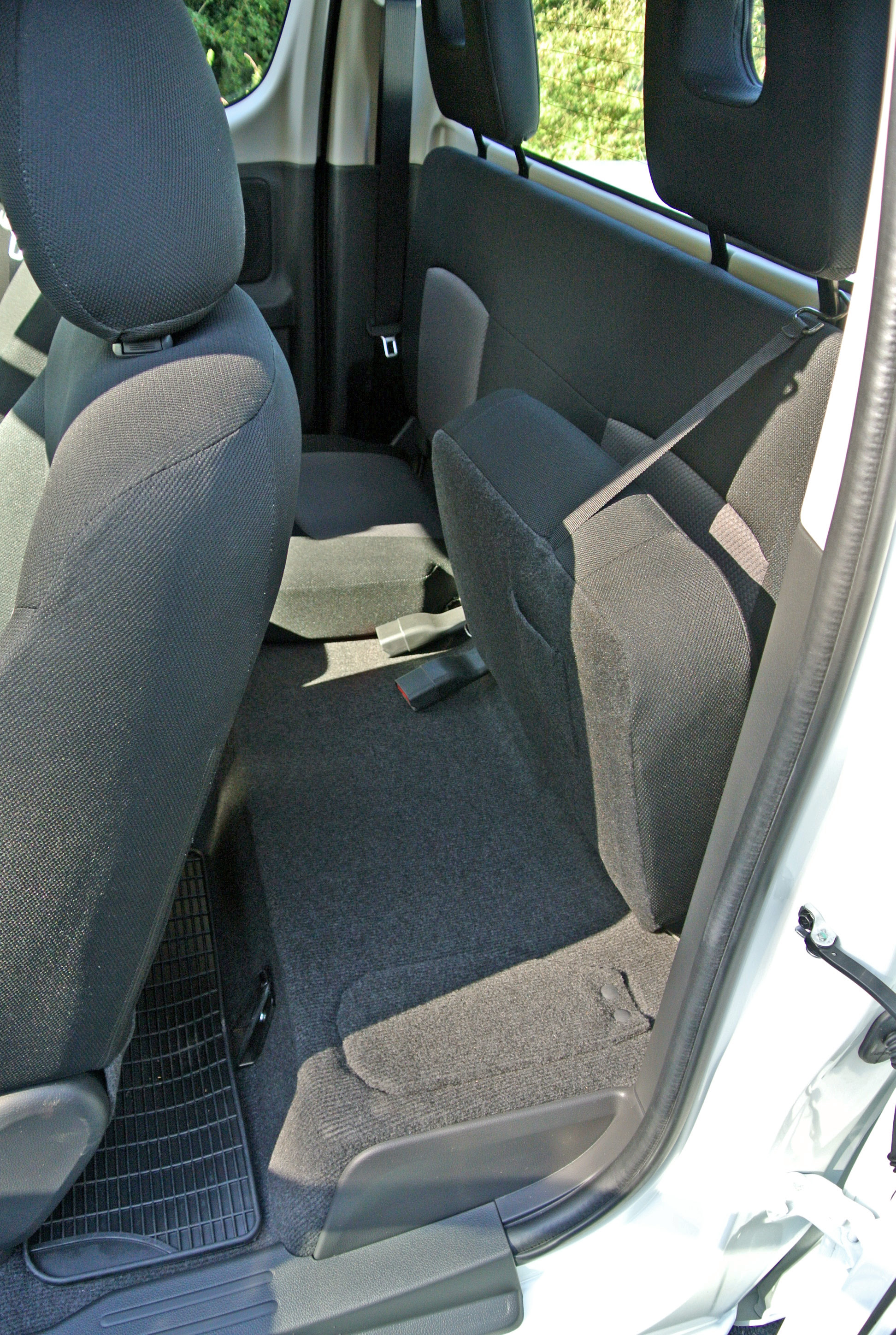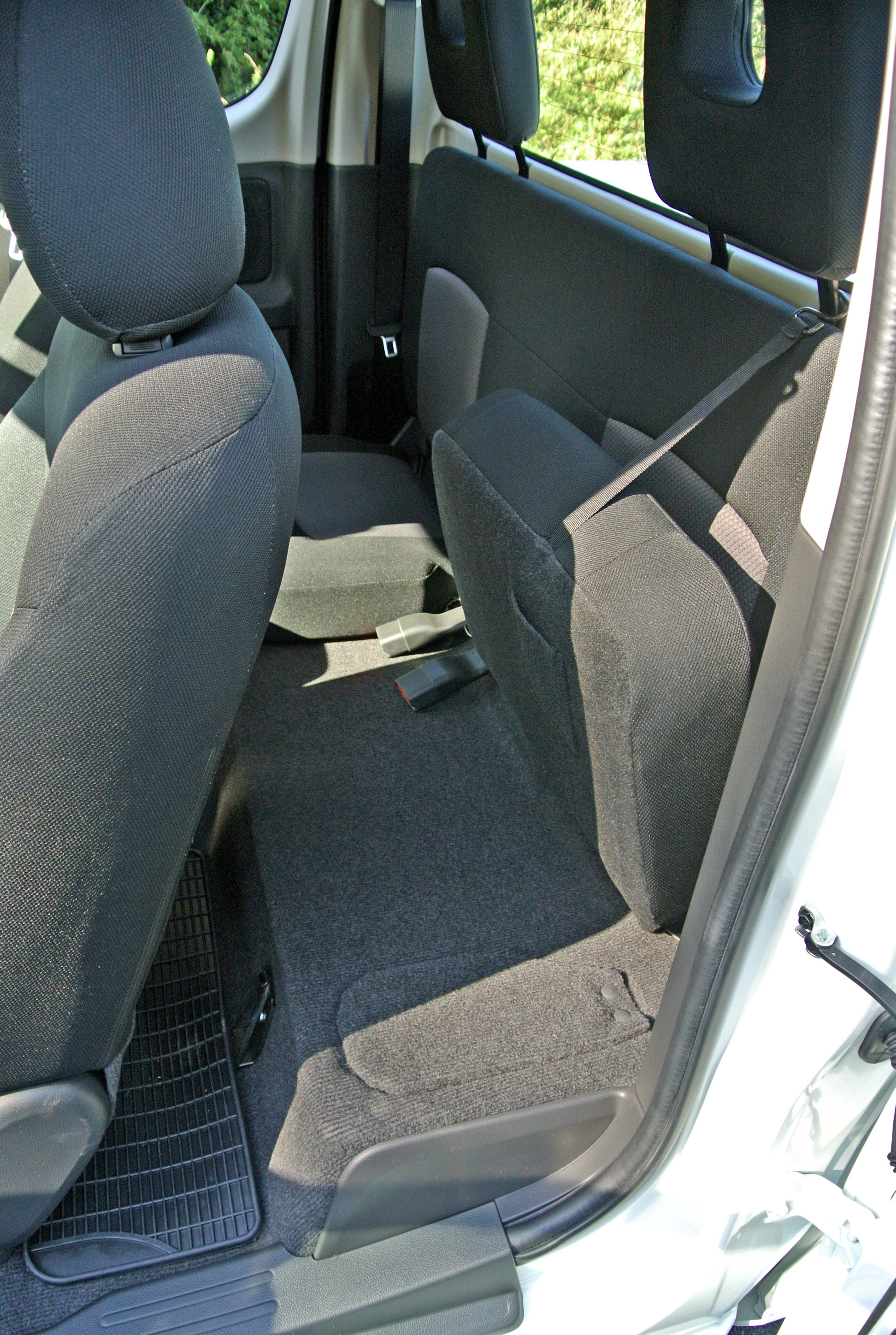 However, do not look for an excess of worthless luxuries. The air-con is efficient and blows plenty of chilled air through the cabin. The DAB stereo works fine and the 'stop-start' eco-device is not the annoyance I thought it would be.
Where L200 scores is in its core ruggedness. While Toyota's Hilux has gained a reputation (thanks largely to that firm's near sponsorship of the former Top Gear TV programme!) for indefatigability, the L200 imparts its solid build quality and near single-mindedness with every bit as much aplomb. While the nuggety ride quality, without a load on-board, is an inevitability of cart-springs on the rigid rear axle, it does not patter about, as I figured it might. In fact, its stability is surprisingly good, even on the Dueller off-road tyres fitted to the test vehicle.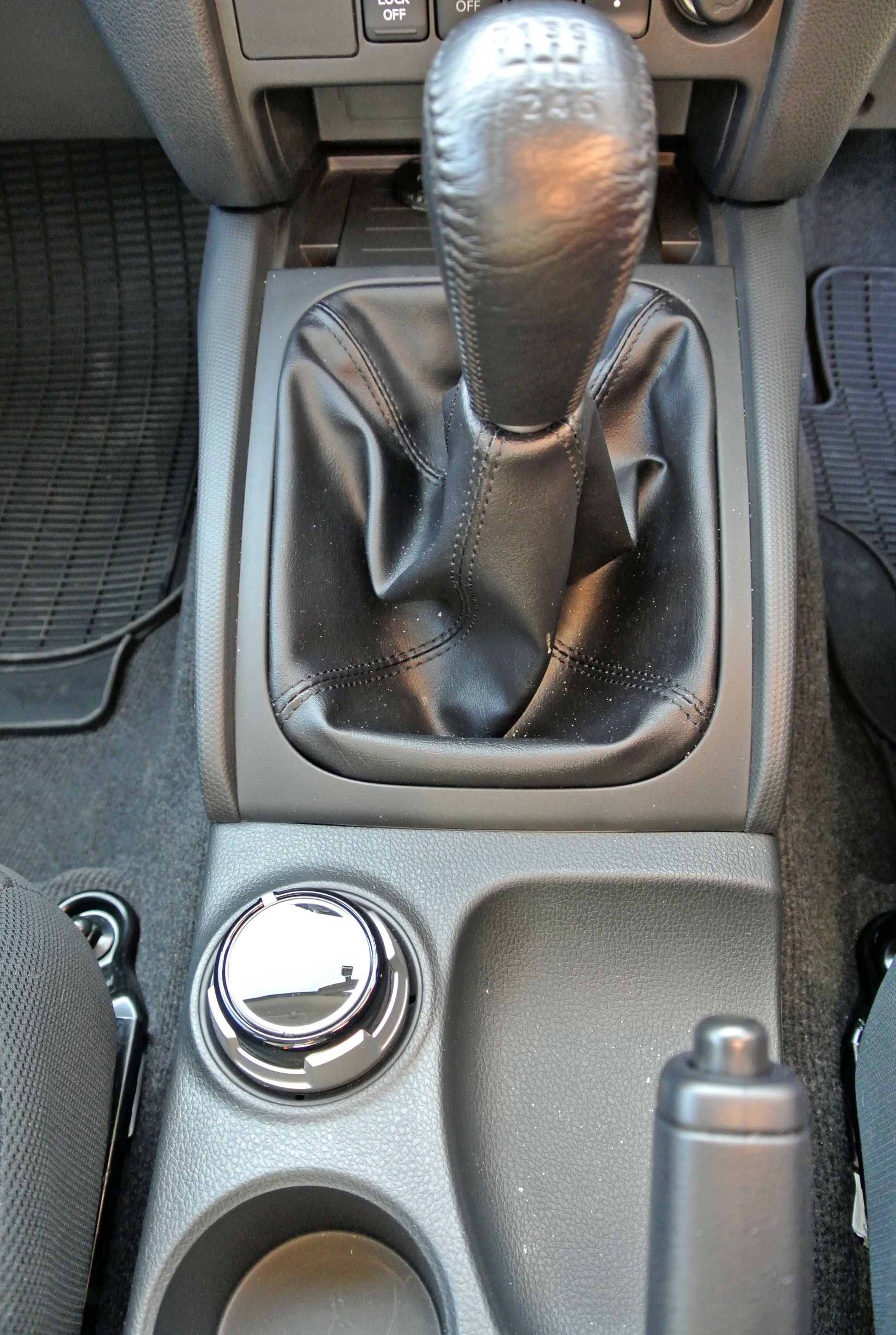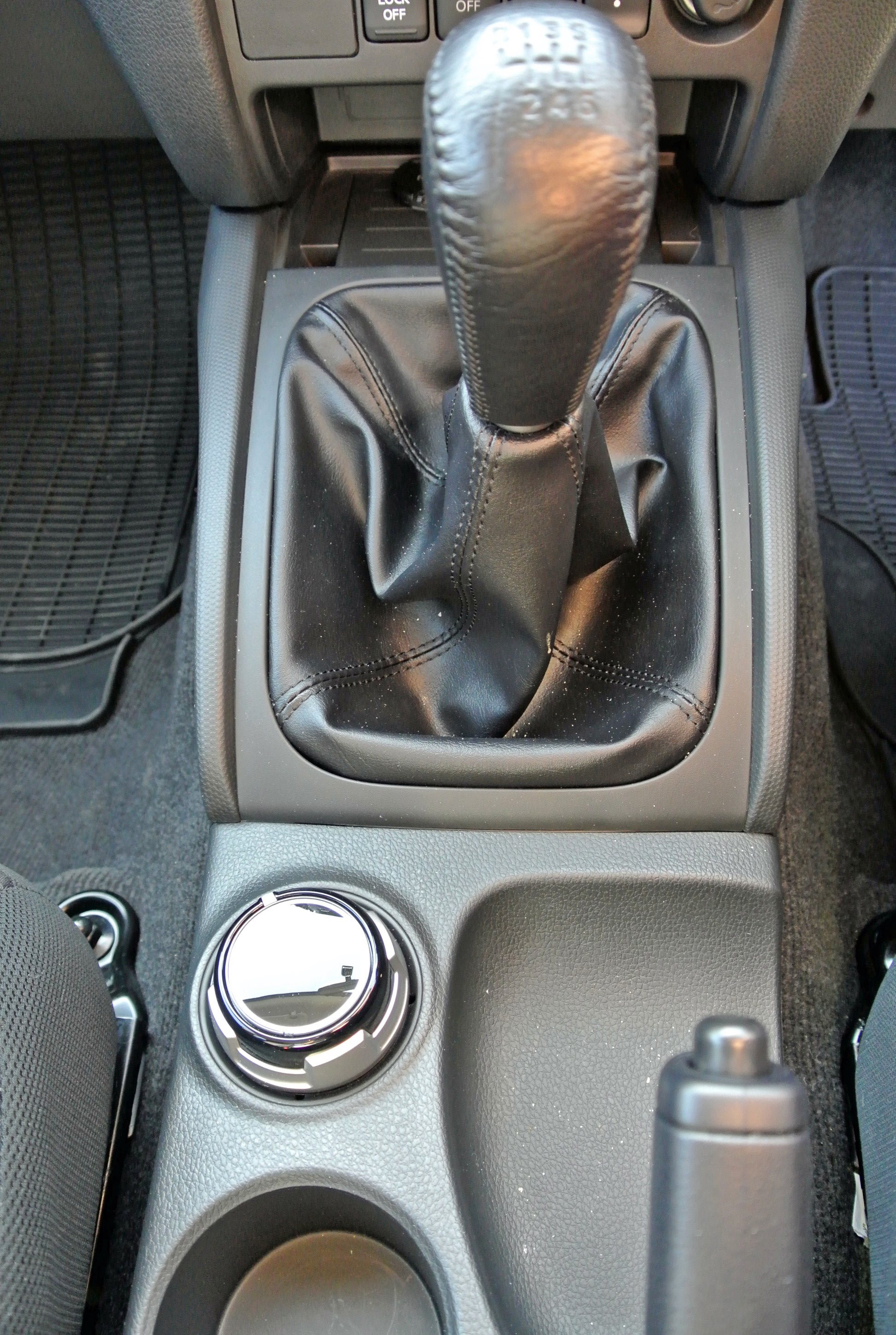 The readily selectable four-wheel-drive, via dialling a knurled knob located behind the gearstick, is undemanding and works efficiently, providing a selection of low ratios for more arduous efforts, or engaging the front axle for high-ratio 4WD progress otherwise. A separate electronic differential lock ensures that no matter how sticky the conditions might be, an L200 will find a way out. I can see this vehicle satisfying any number of countryside game fans, as well as surfers on Newquay's famous beaches.
Thanks to especially high gearing (notably in sixth), on-road progress is both relaxed and quite zesty, when pedalled. The 2.4-litre, four cylinder turbo-diesel engine is as refined as any pickup driver will require it to be and it develops a modest 151bhp, allied to a more than welcome 280lbs ft of torque, which can be accessed from as low as 1,500rpm, although there is no point in whisking it much beyond 3,000rpm, as that would just be revving it. Its top speed is around 105mph and it can despatch the 0-60mph benchmark in a respectable 11.9 seconds.
Its CO2 rating is given as 280g/km, which equates to an annual VED of £230. Its fuel economy (Official Combined cycle) is 40.9mpg, although I returned a perfectly acceptable 35.6mph during a week's worth of trawling about the lanes and main routes of Lincolnshire. A decent fuel tank capacity of 16.5g provides a most practical range and tipping the scales at 1,805kgs means that its three tonnes towing weight is a useful asset. Sadly, the load deck is too short to accommodate two Euro-pallets, although it does possess a capacity of 1,045kgs, which is more than enough for most purposes and well up to accommodating a snowmobile, jet-ski, or heaps of equipment.
If you need a punchy workhorse that has earned its stripes, then you need look no further than the tough and uncompromising Mitsubishi L200 pickup truck. In Club-Cab form, it offers space in abundance and a satisfying level of driveability. Supported by a 62,500-miles/five years warranty (12,500-miles service intervals), a mix of modest running costs and a value-for-money price tag make the L200 suitable for both business and pleasure activities. Prices start from around £22,198.