Now well into the fourth generation for the Gallic carmaker, the Clio runs the risk of falling over its steep pricing, complains Iain Robertson, who has held the compact hatchback in high esteem since its introduction. 
The model life cycle is a crucial consideration in the modern motor industry. In fact, it is such a vital aspect in new car design that its timing is something planned into what is a highly competitive market. Even rival manufacturers will attempt to wheedle out from each other, over a series of departmental lunches that involve sales, marketing, design and engineering personnel gathering information by the most devious means, to ensure that product launches obtain the maximum amount of 'free space'. These are spy games par excellence.
The days of creating automotive icons, a word that I truly loathe, mainly because it is bandied about by indolent, phone-tapping youths, who simply know no better, while not exactly long gone, is a potential treasure trove that few carmakers have struck in recent times. One of the last of them was probably the Volkswagen Beetle, which coursed through its life with minimal variation for nigh on 65 years. They don't make 'em like that any more (and some would thank the Good Lord for small mercies).
Yet, verging close to that description is the Renault Clio, a model that has been a mainstay of the French carmaker's line-up since 1990 but has endured just four major iterations over that time, with each version lasting for around eight to nine years, with at least one mid-life upgrade enhancing the retail proposition to each of the Marks. The Mark Four Clio I have on test has just undergone its re-adjustment plan, so you know that it will take around four to five years before it is replaced more comprehensively.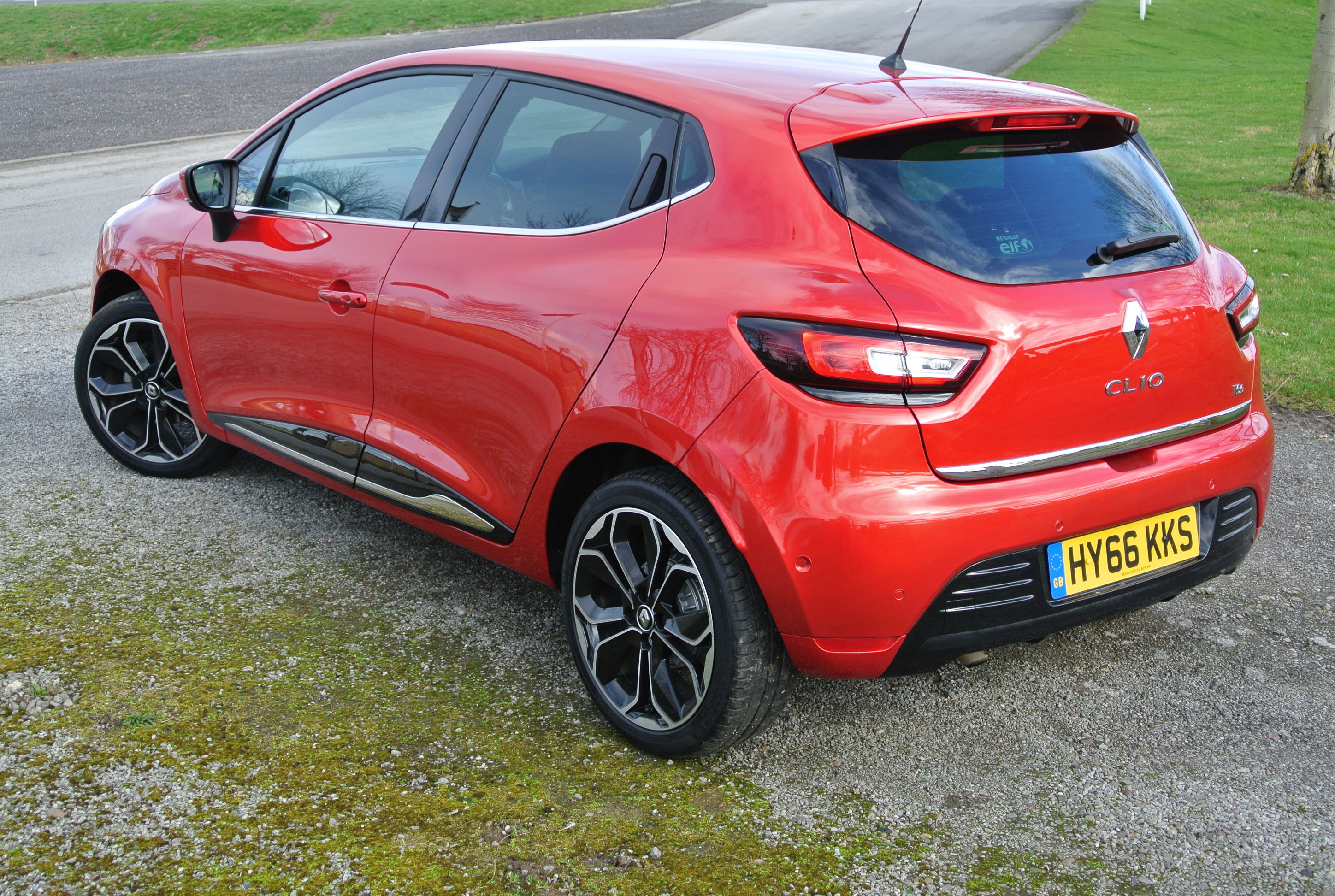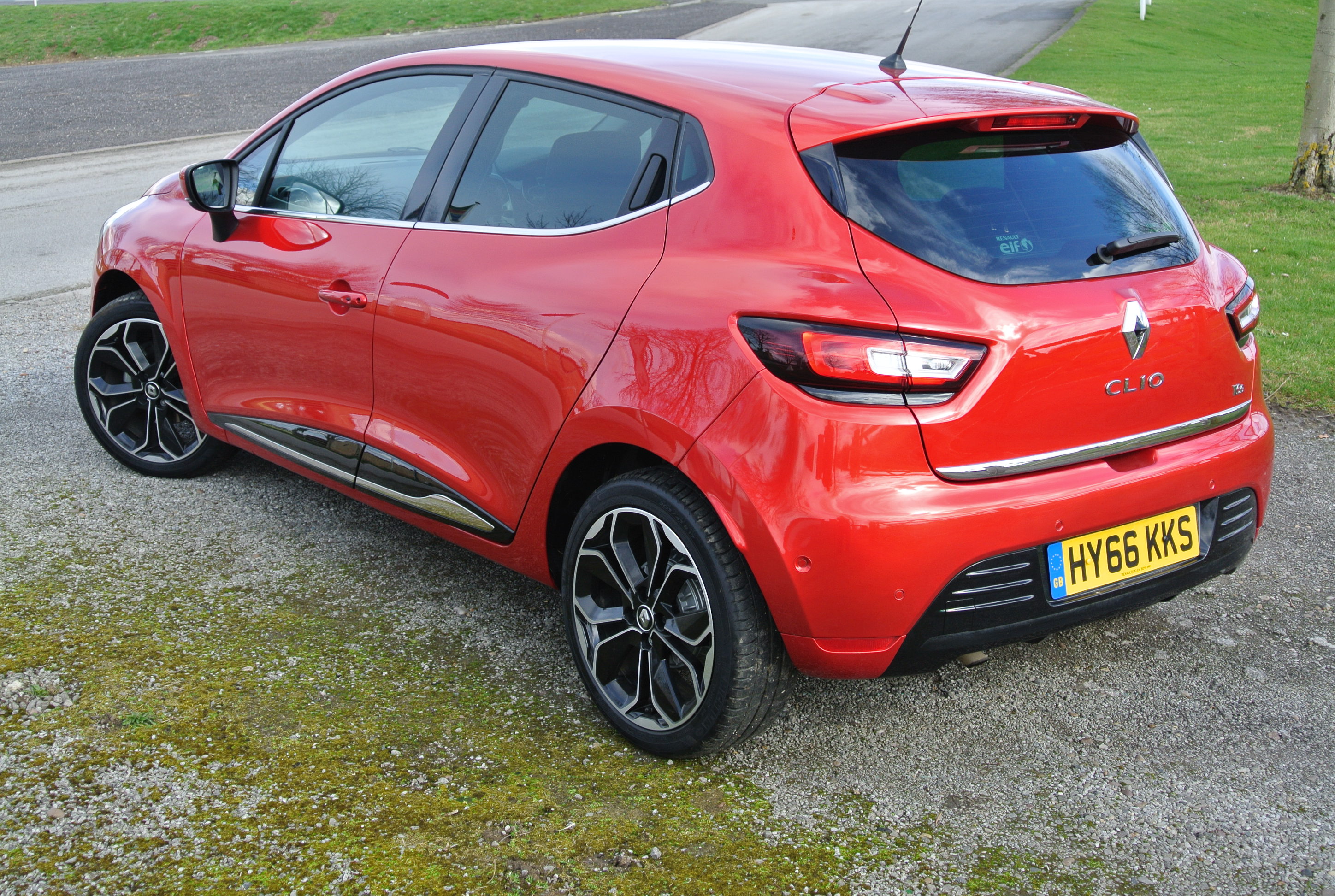 When this model emerged in 2012, it was the first of the non-Le Quement designs for a number of years. The company's former design boss, famous for the 'shaking that ass' Megane, had been sacked ignominiously in the previous year. Laurens van den Acker, who had been coaxed from Mazda to join Renault, took on the task of gifting fresh inspiration to the Clio and anyone, who recognised his design signature, would have spotted it, not least in the launch Flame Red colour, a version of which he had already applied to Mazda concept cars previously and remains a £625 extra charge item on this test example.
While the days of 'Nicole and Papa', who were central to the advertising transition of the first Clio, from the former Renault Five, in 1990, are but a distant memory, largely unknown to today's 20-somethings, it is the car itself that has become the focal attention. Intentionally voluptuous, with well-defined haunches and sensual 'curviness' in abundance, it sold in excess of an outstanding 400,000 examples worldwide in 2015, a result that highlights its popularity.
It remains a particularly attractive design, which makes mid-life revisions surprisingly difficult for the styling team. Yet, Renault has managed to retain its image and vitality, without detracting too far from the original. However, it is clear that a bag of additional safety enhancements, for which Renault has usually been an innovator, will have to wait for the Mark Five to arrive. As a result, this version of the Clio is devoid of distance cruise control, semi-autonomous emergency braking and even lane control, equipment that most of its rivals now incorporate.
While I am not unhappy about these omissions, asking £18,240 for a 900cc five-door hatchback is a rich price tag that will take some justification on Renault's part. I should point out that £1,000 of that price is for the Renault R-Link multimedia system that includes front, rear and lateral sensors, a rear parking camera and a hands-free, parallel and perpendicular parking aid. The additional tinted rear glazing costs £250, while the get-you-home spare wheel adds £100. I have already mentioned the premium charged for the paint job, added to the £16,265 base price. Renault needs to be careful, even in these days of very few punters renting, rather than actually 'owning' their cars, that it does not price itself out of contention. It is dangerous territory.
Having enjoyed personally a bumper period of sampling virtually every one-litre triple power unit from the motor industry, Renault's alternative may be 10% smaller than the norm but it is no less vibrant. Developing a turbocharged 90bhp and driving through a five-speed manual transmission, it is pretty much average for the class. It emits a modest 105g/km, which is a tad more than most of its rivals, but it does boast a top speed nudging 113mph and can crack the 0-60mph benchmark in a whisker off 12.0 seconds, again, up to the class average.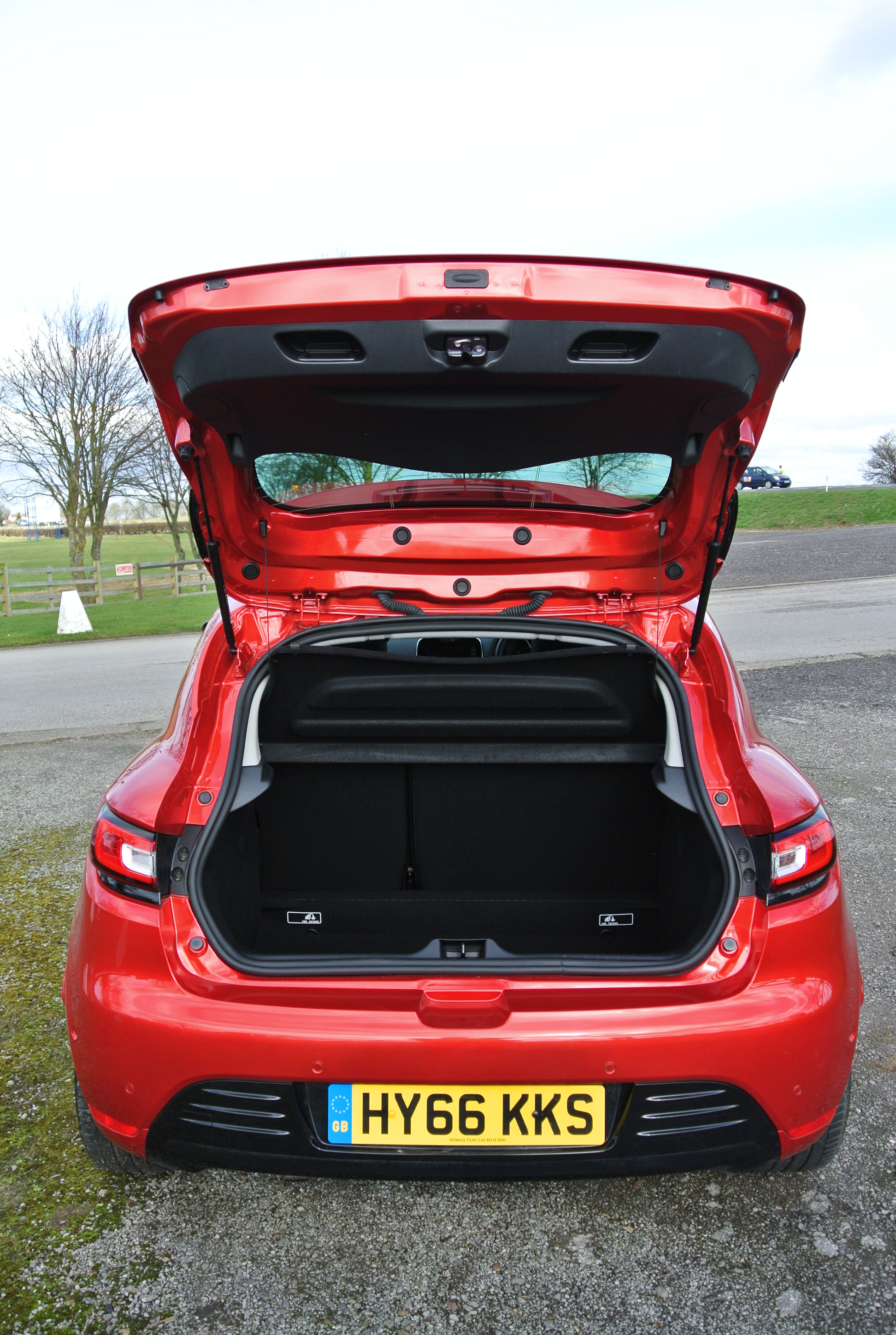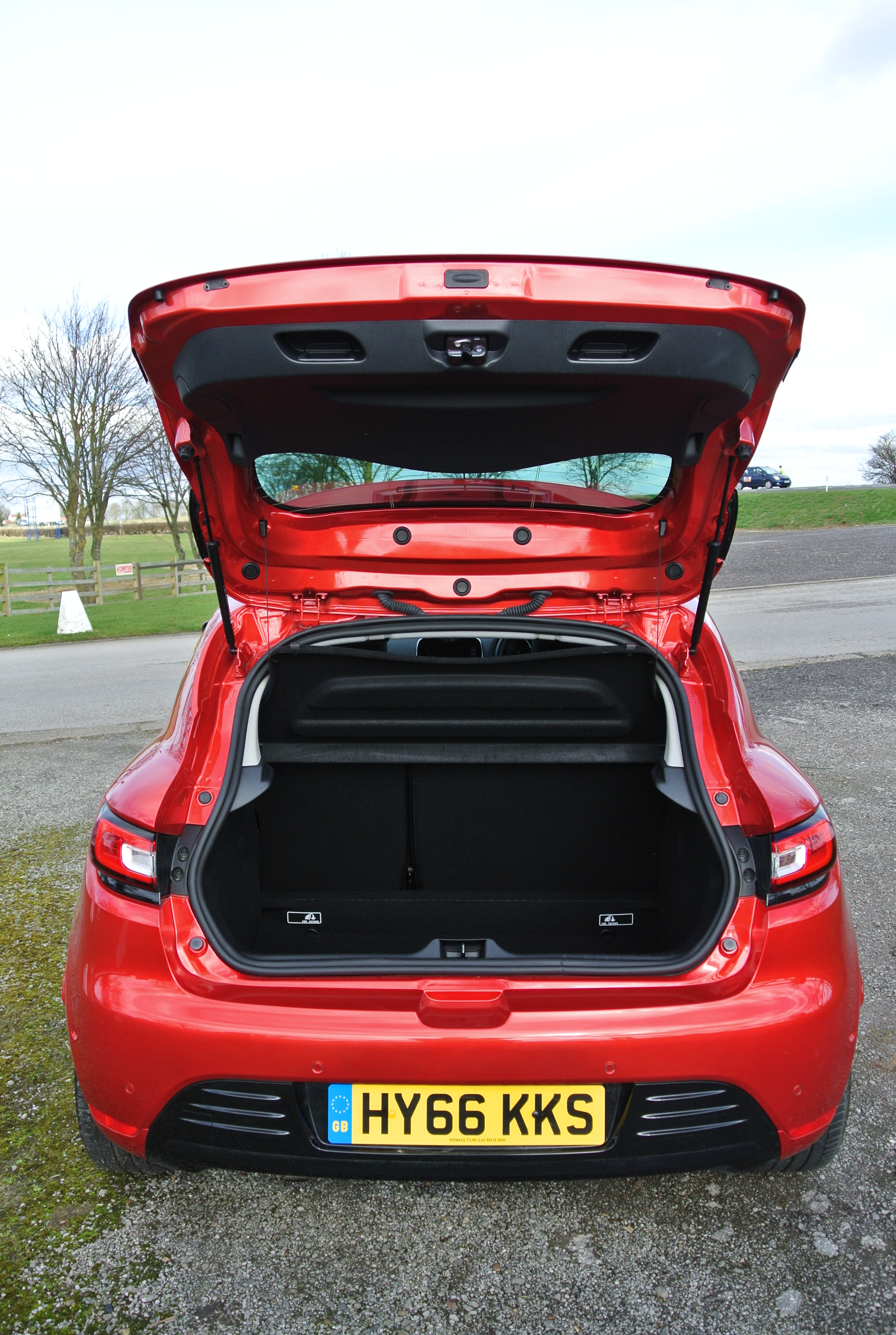 Sadly, as the test car seemed to have a hair-trigger throttle, even attempting to hold a steady speed, whether through town, or out on the main roads, it was too frustrating on our bumpy, potholed road surfaces to be anything less than staccato, accompanied by plenty of glottal stops, as Clio sung its otherwise pleasant song. Thankfully, a smooth ride quality, a long-held benefit of French motorcars, is retained in this Dynamique S TCe model, because, were it any less resilient, the resultant, bump-induced throttle surge would have been intolerable. In some respects, it felt as though the engine's ignition timing was too advanced, as kicking in the turbocharger occurred rather too easily.
Interestingly, this showed up in the average fuel return of the test period. Even equipped with 'stop:start' technology, its 60.1mpg posted Official Combined figure is someway off the actual. On my customary 50-miles test route, the Clio gave a moderate 49.7mpg measured brim-to-brim. However, driving like that is not really feasible in daily traffic, where it was a less frugal 43mpg, almost a third less than the posted figure, which is not a good reason to contemplate a Clio TCe 90.
However, it is a comfortable wee thing, offering plenty of space for two six-footers up-front, although those behind will suffer a degree of discomfort. Both driver's seat and the steering column offer a wide range of adjustment. The 'soft-touch' dashboard, with its technical finish, looks and feels very presentable and, being devoid of banks of switches, as most of the minor controls are accessed via the R-Link touch-screen, the design is clean and unencumbered. In this respect, the Clio is a charming sub-compact.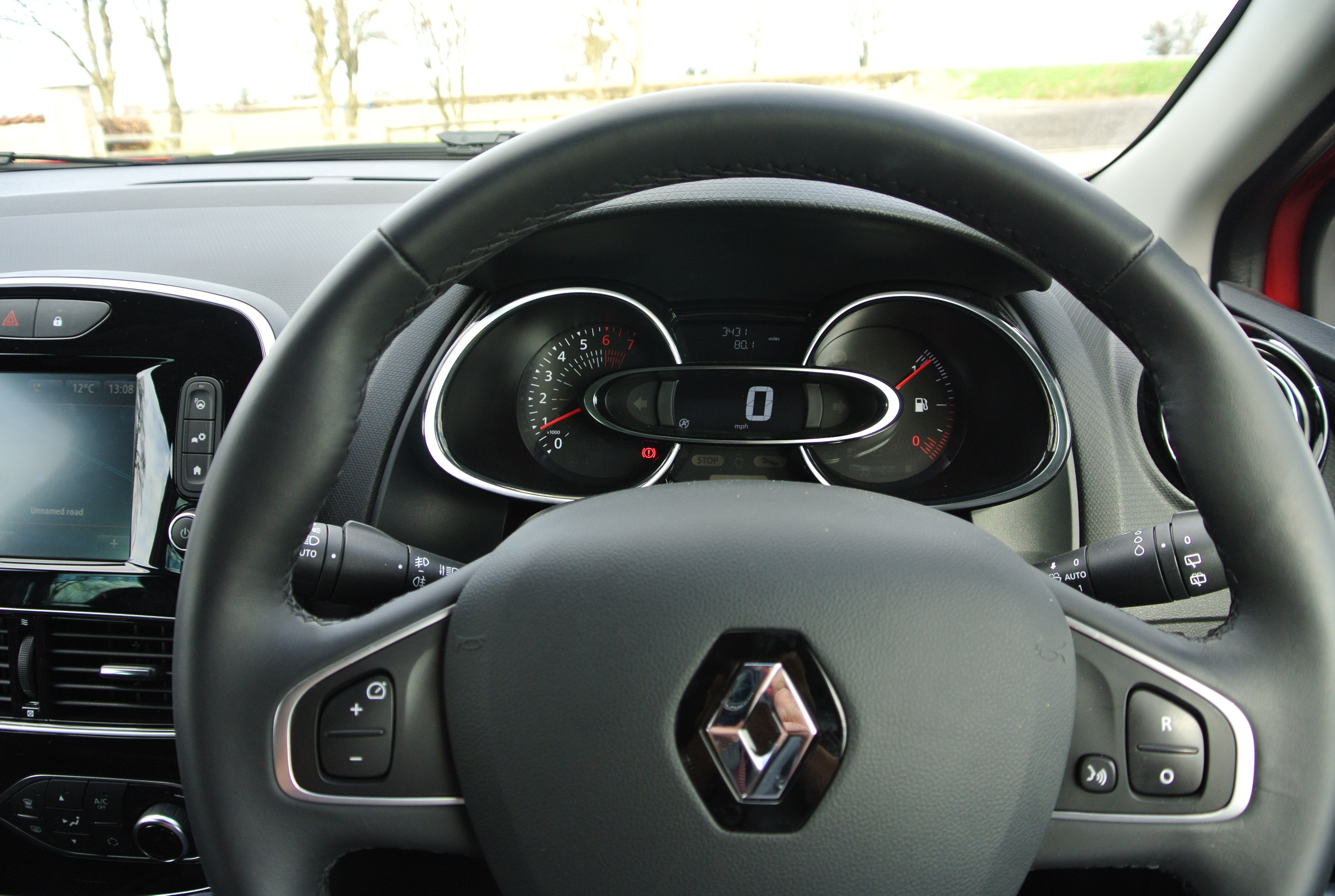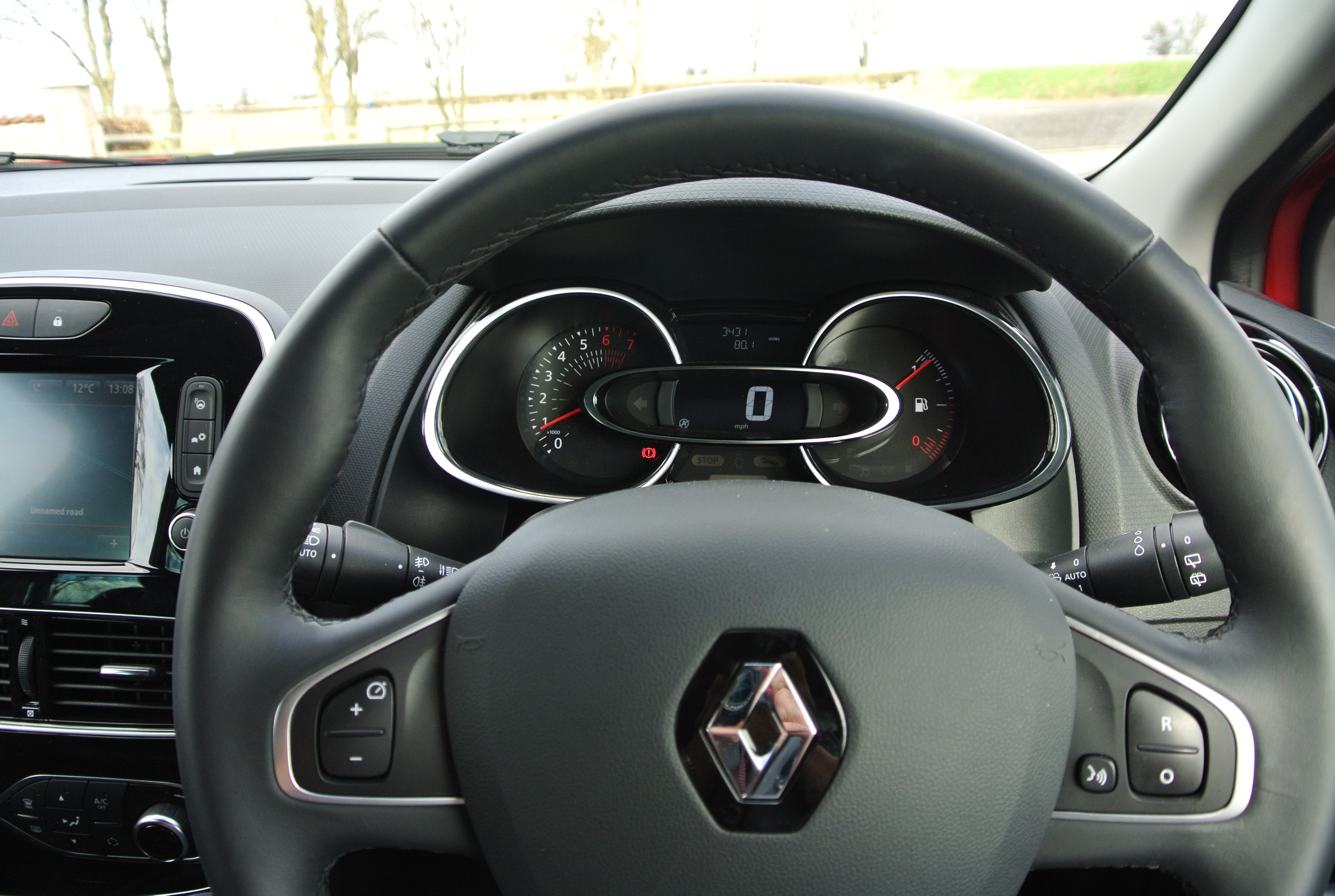 In this trim, it is also quite well-equipped. On the technical front, it features both stability and traction controls, as well as a brake pedal-induced hill-start assist. In typical Renault form, a card-type key can be either kept in the pocket, or introduced to an appropriate slot in the lower dashboard, alongside the pushbutton starter. Walk away from the Clio and its locks its doors automatically. The car's headlamps can illuminate automatically, just as rain-sensing wipers will clear the screen without driver intervention. The new double-optic headlamps provide a strong pool of light ahead of the car at night-time, offering decent range on full-beam.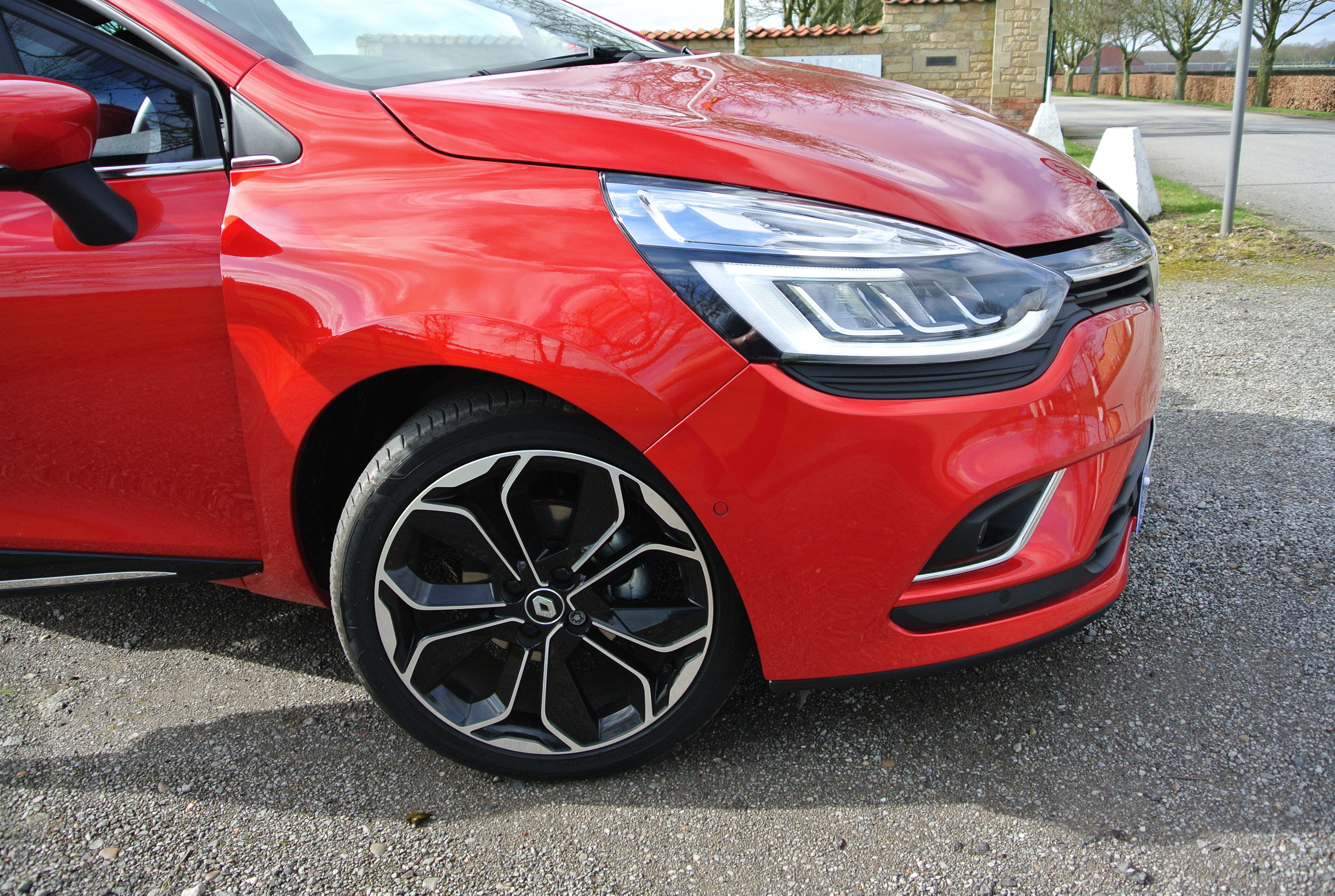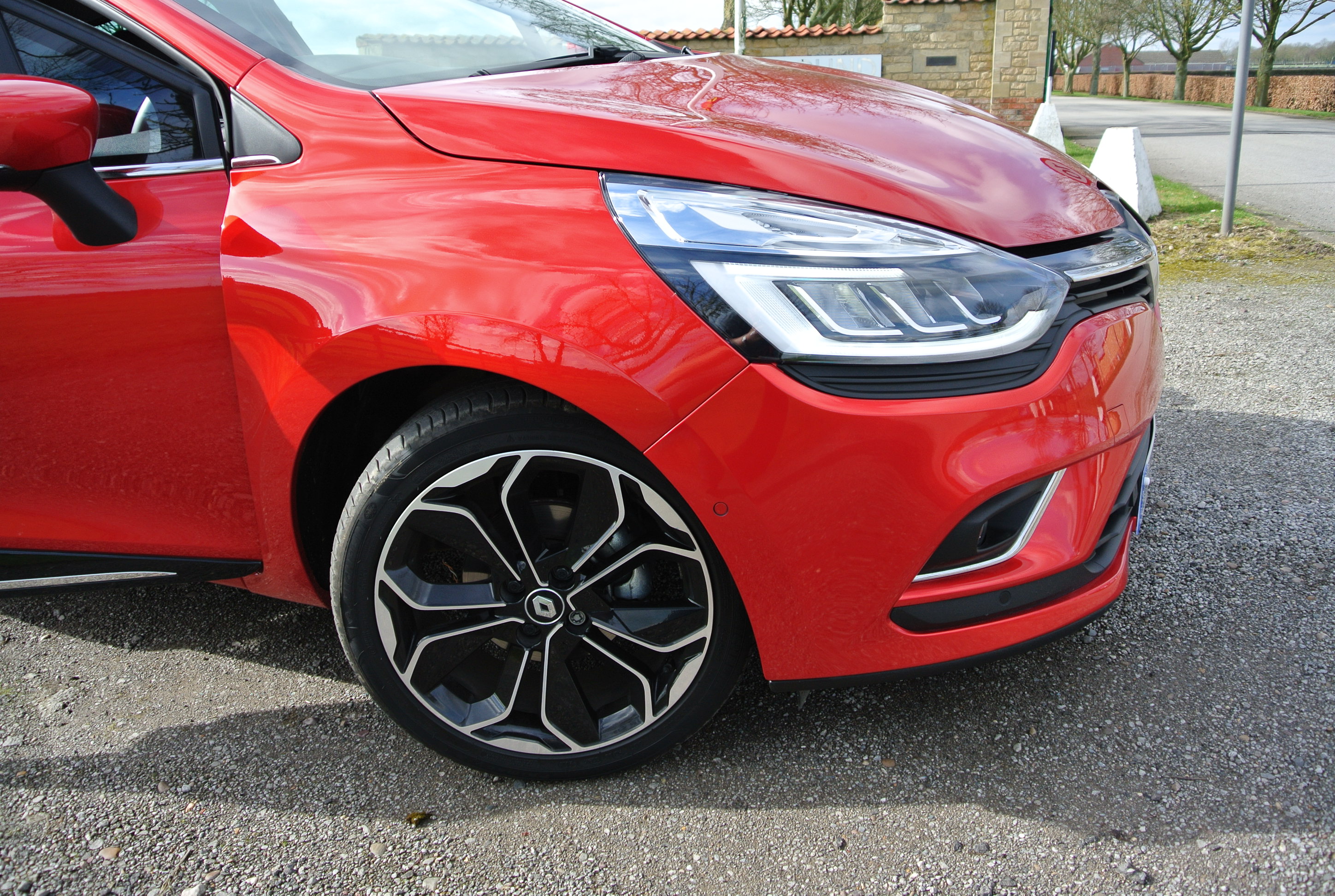 The 17-inch, black and alloy wheels look great, offset by the black and chrome-lipped sill extensions and the rear diffuser built into the back bumper, which adds a soupçon of sportiness to an otherwise rudimentary machine. This subtle edge is carried into the interior, where the cloth covered seats feature grey and red leatherette inserts for added interest.
Overall, the latest version of the Clio is not majorly altered over its original outline, which means that Renault must be raking in the profits for a most durable piece of design. It is covered by a four years/100,000 miles manufacturer's warranty and servicing packages (typically being £459 for three years/30,000 miles) ensure that running costs can be kept within visible bounds.
As much-beloved as the Renault Clio is, the company is really making you pay the price for brand and model loyalty! This version of the Clio could serve purpose as either a private, or business acquisition and competitive PCPs and lease deals are available. However, there are significantly better value, new cars in the market, by which even an ardent Renault aficionado is likely to be tempted.