When it replaced the Starlet as Toyota's compact model, the Yaris was a ground-breaking model, states Iain Robertson, but now well into its third generation, it remains immensely popular and underscores the broader company remit.
The venue for my original Yaris exposure was the 1998 Paris Auto Salon. Rumours had been rife about Toyota expanding its non-Japanese manufacturing facilities at a brand-new plant at Valenciennes, northern France. The world car giant had already appreciated that 'local build' did no harm to its overall profile, as plants in North America and the UK, regardless of political incentives, were already bearing fruit in shareholder satisfying ways. France was next.
Of course, despite an apparent wish to be good Europeans, the French are staunchly nationalistic. Its best-sellers are not foreign products. On the car front, Renault, Peugeot and Citroen predominate in their domestic market, the vehicle taxation regime encouraging smaller-engined, more compact models, than the bigger Gallic cars that (coincidentally) struggle to make in-roads in markets outside of France. To be French and drive a 'Cinq', or 'Clio', is a statement of intent.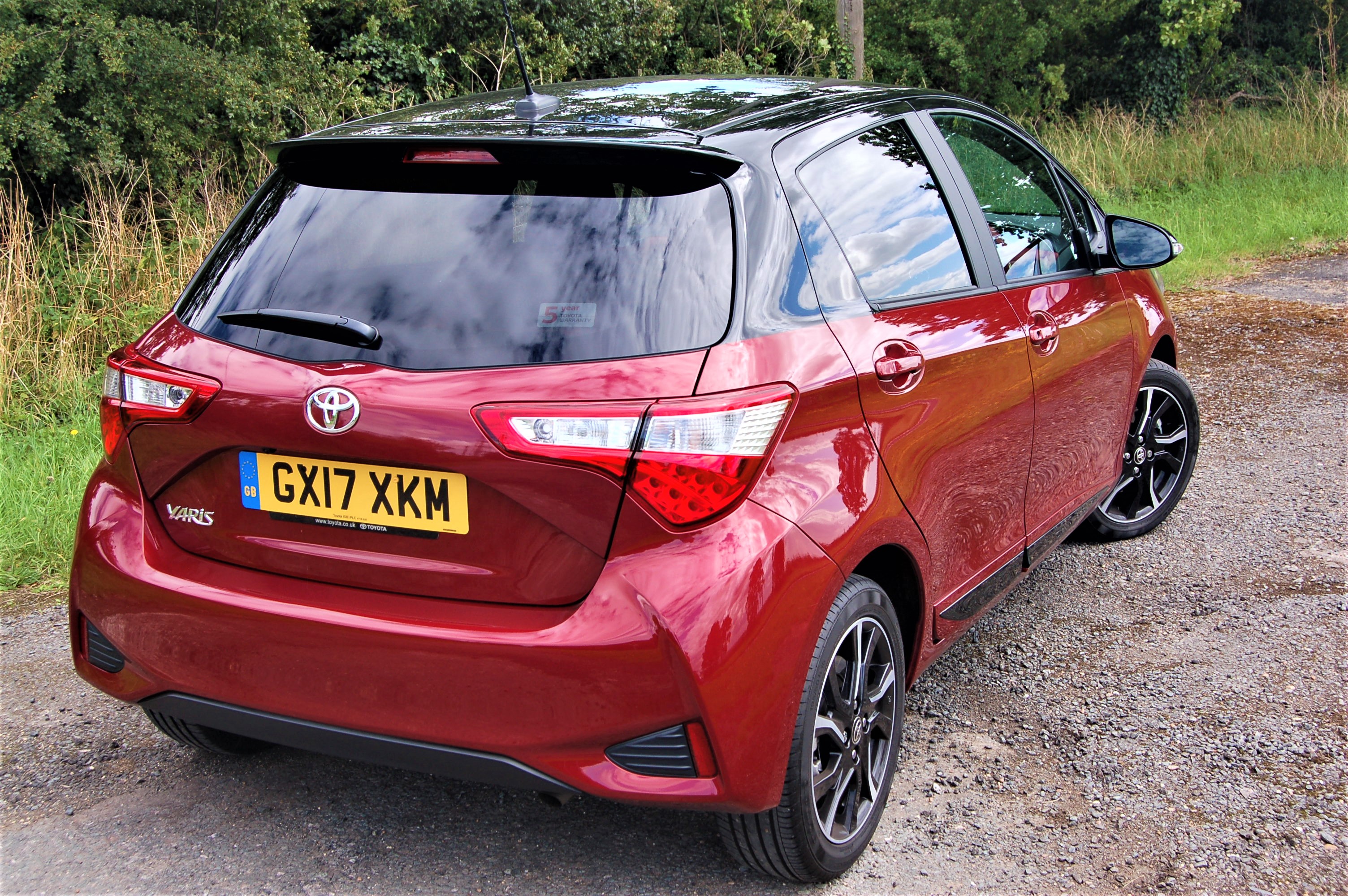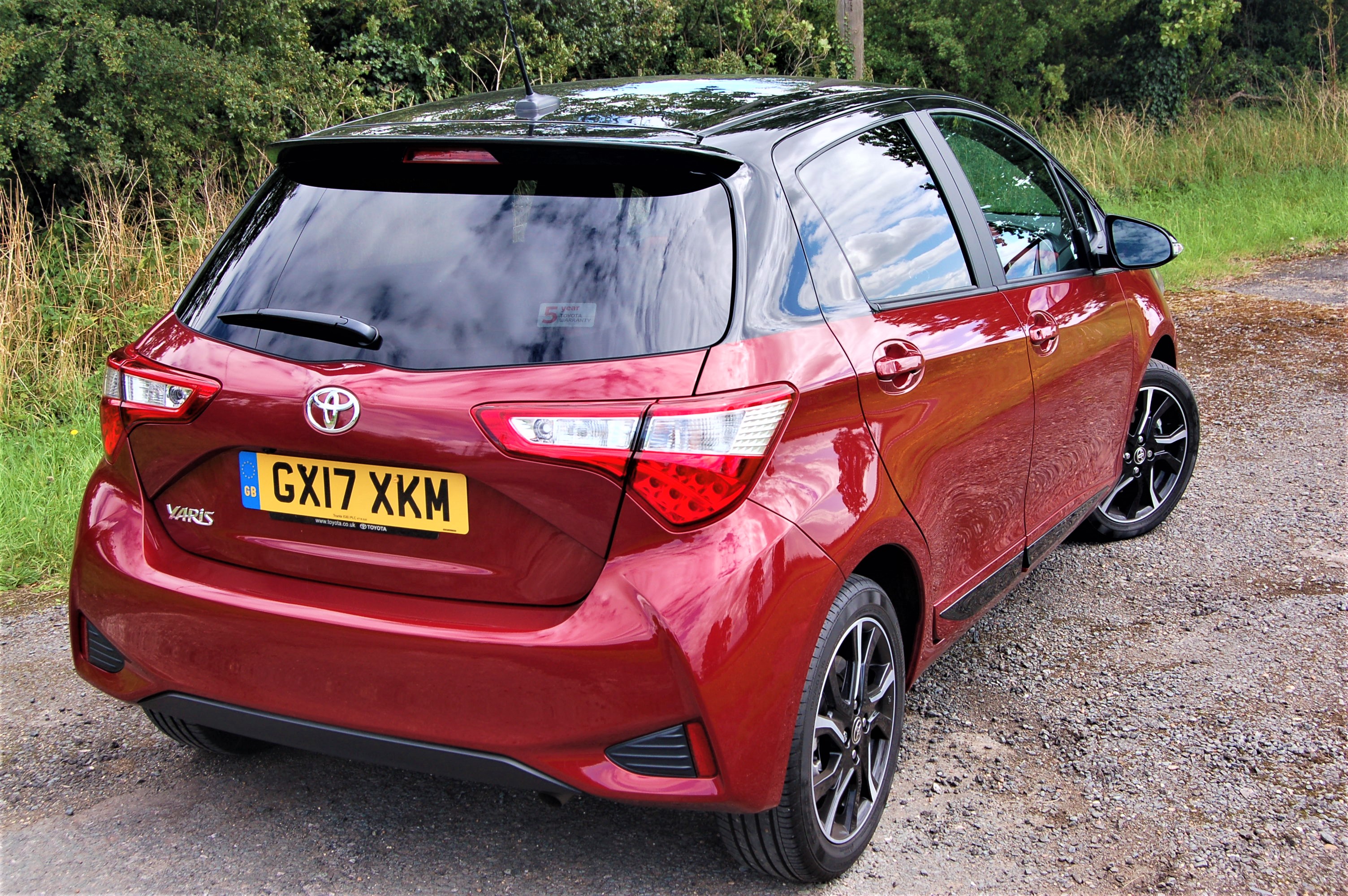 The previous year, at the Frankfurt Show, Toyota had revealed its Funtime Concept Car. Small, tidy and influenced clearly by the Renault Clio, it had been well-received. Yet, Toyota was almost apologetic in carrying out its unveiling of the final production version of its French-designed hatchback in Paris, possibly because the ground had already been broken those few miles further north. There was no massive fanfare and it would take several months before production versions rolled off the lines several kilometres north of the capital, which would also provide a valuable employment base for former coal miners and locals in an area of fairly high unemployment. Yes, Yaris was on the move.
It was a radical car for Toyota in some respects. Its 1.0-litre, 67bhp engine was already hailed as the first-ever International Engine of the Year, not least for its exceptional 50+mpg potential. The French loved it (mostly because it was built on home soil, from 2001, although early models were produced at the company's Takaoka plant in Japan) but it appealed to their psyche, being compact, frugal and predominantly a sea of light grey within its cabin. The accolades continued, culminating in a Car of the Year victory, by which time I had already driven all of the available versions, from the first press launch, held in Marseille, to a cross-Ireland driving exercise. An interesting variant featured an early automated, single-clutch transmission that worked most efficiently.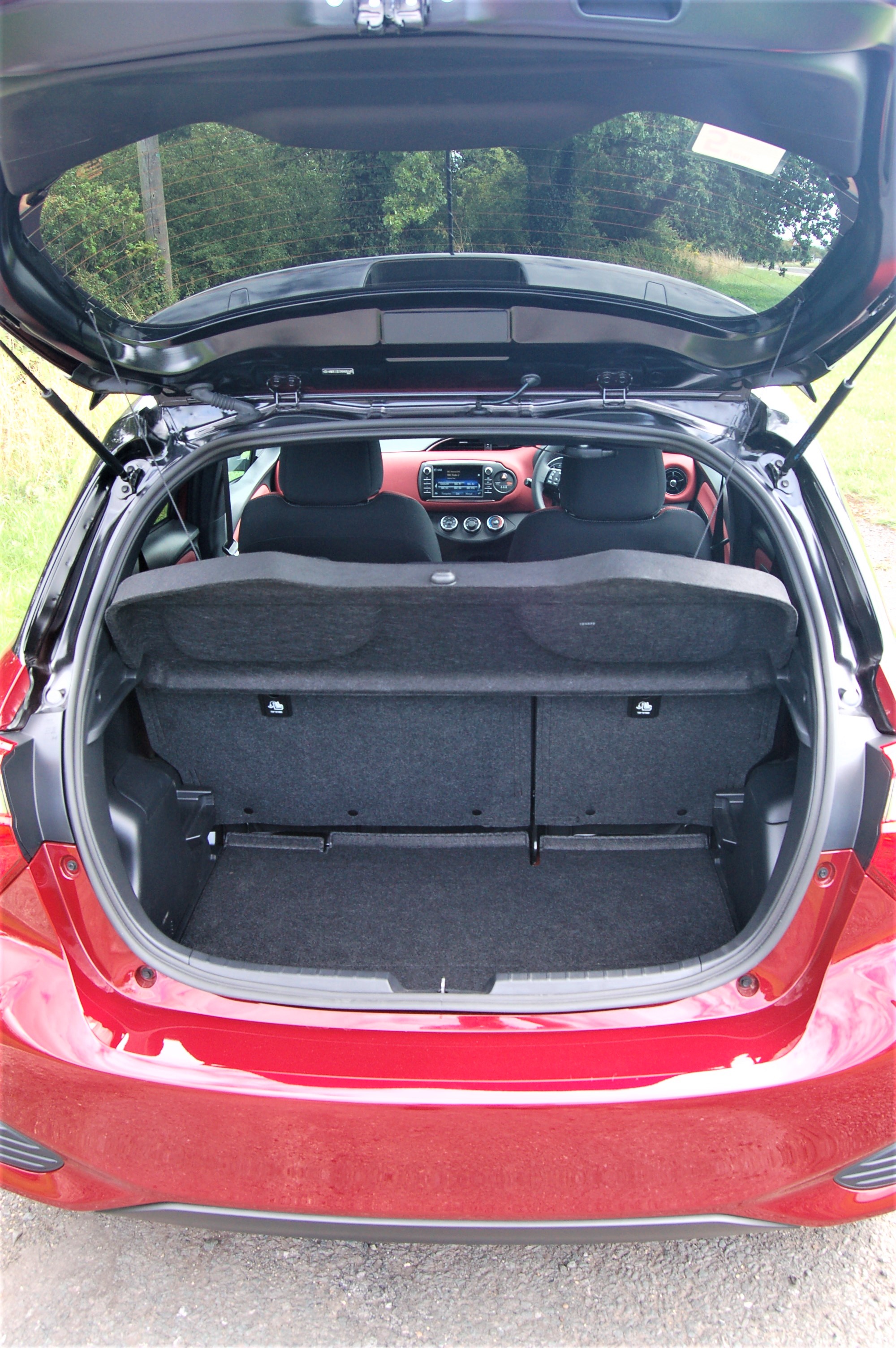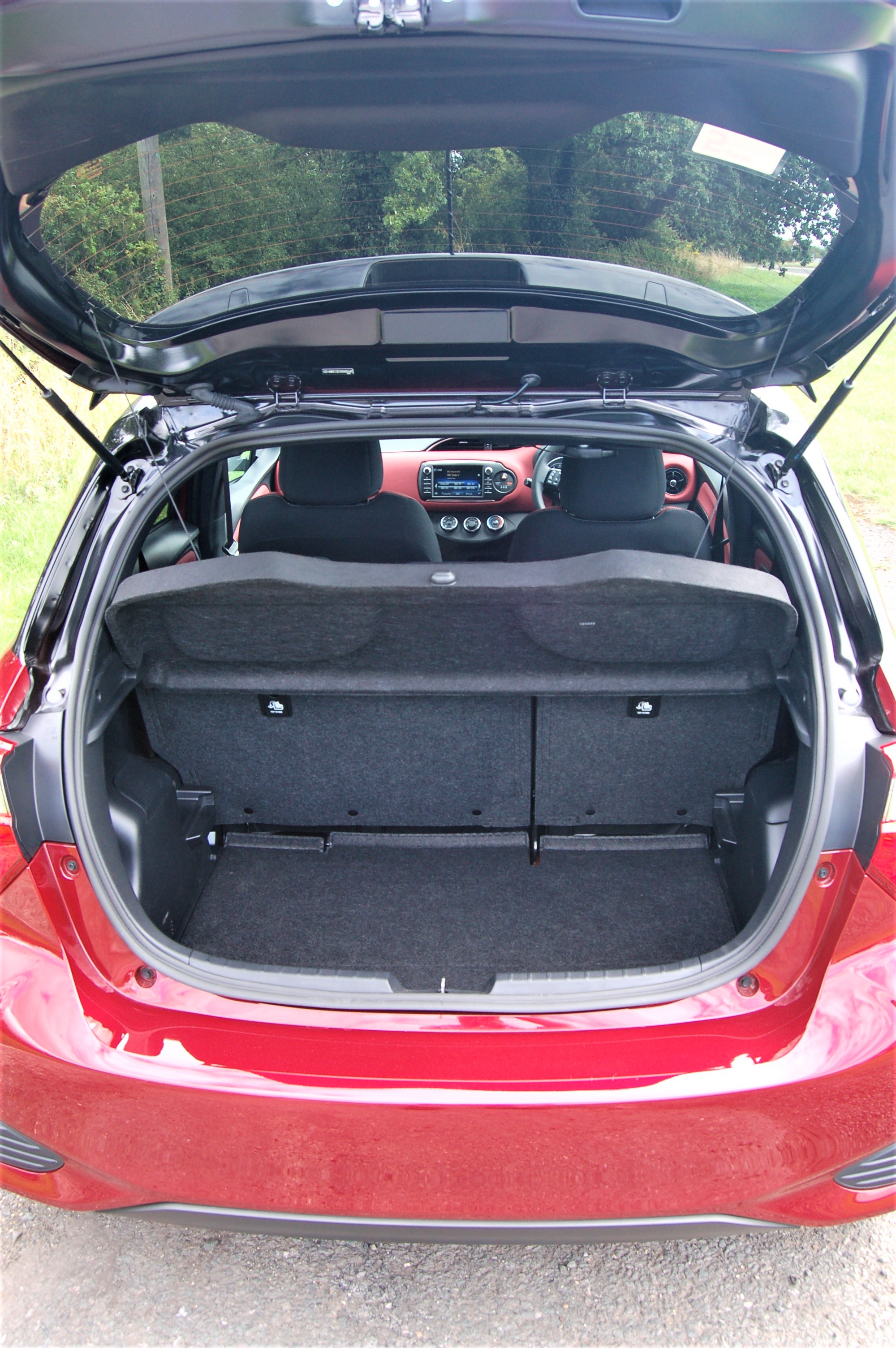 Today's version of the Yaris, now well into its third generation but revised considerably over the previous line, also being available in a number of trim variations of which bi-tone is one, might be compared with the first T-Sport models that boasted a 1.5-litre petrol engine and 105bhp. The new one, 19 years later, achieves 110bhp, accompanied by just over 100lbs ft of torque, a numerical 'imbalance' that accentuates a pulling power deficit that neither a moderately light kerbweight, nor variable valve-train efficiency can overcome. The new Yaris does need to be worked to perform well.
However, its refined four-cylinder engine, driving through a sweet, six-speed manual gearbox, still whisks it to a relaxed top whack of around 110mph, despatching the 0-60mph sprint in a shade over 10.5 seconds, which is plenty quick enough for a modest compact car. It emits CO2 at a rate of 112g/km, which equates to a Road Tax levy of £160 in the first year, followed by the customary £140 annually thereafter.
For business users, there is a BIK tax of 21% to apply to their payslips. Fortunately, a lowly Group 10E insurance rating helps to keep running costs within sensible bounds. Priced at £17,595, plus £650 for the Toyota Touch2 with Go sat-nav, it represents fair value for money in a sector of the market that (traditionally) was very light on profits but, with fast-escalating list prices, is now verging on overpriced, even though it is 'market competitive'. Its Official Combined fuel return is given as 58.9mpg, which I believe to be attainable, as I was able to reach 56.5mpg with some ease on a trip down to Norwich, which was most satisfying.
Of course, people continue to buy Toyotas, because of their indefatigable reputation for total dependability. Although the company has transitioned through a period of indescribable tedium, seemingly without decent design direction, it is emerging from those doldrums, even though they never seemed to inflict anything less than positive sales activities worldwide. The new car, while not exactly brimming with character, does present a conservatively stylish profile, with its prominent snout, rising waistline and chunky tail-lamps. Much as the original Yaris was largely comparable to the Renault Clio of the period, the latest iteration shares innumerable, 'safe' styling nuances with other European models.
The Yaris has always led on its safety provision and the new car does not miss out on the opportunity to provide a pre-collision system, lane departure alerts, automatic high-beam, road sign assist and the more customary antilock brakes, TPMS, stability control, ISOFIX child-seat mountings and an array of airbags. Some of the devices can be switched off, which pleases me somewhat.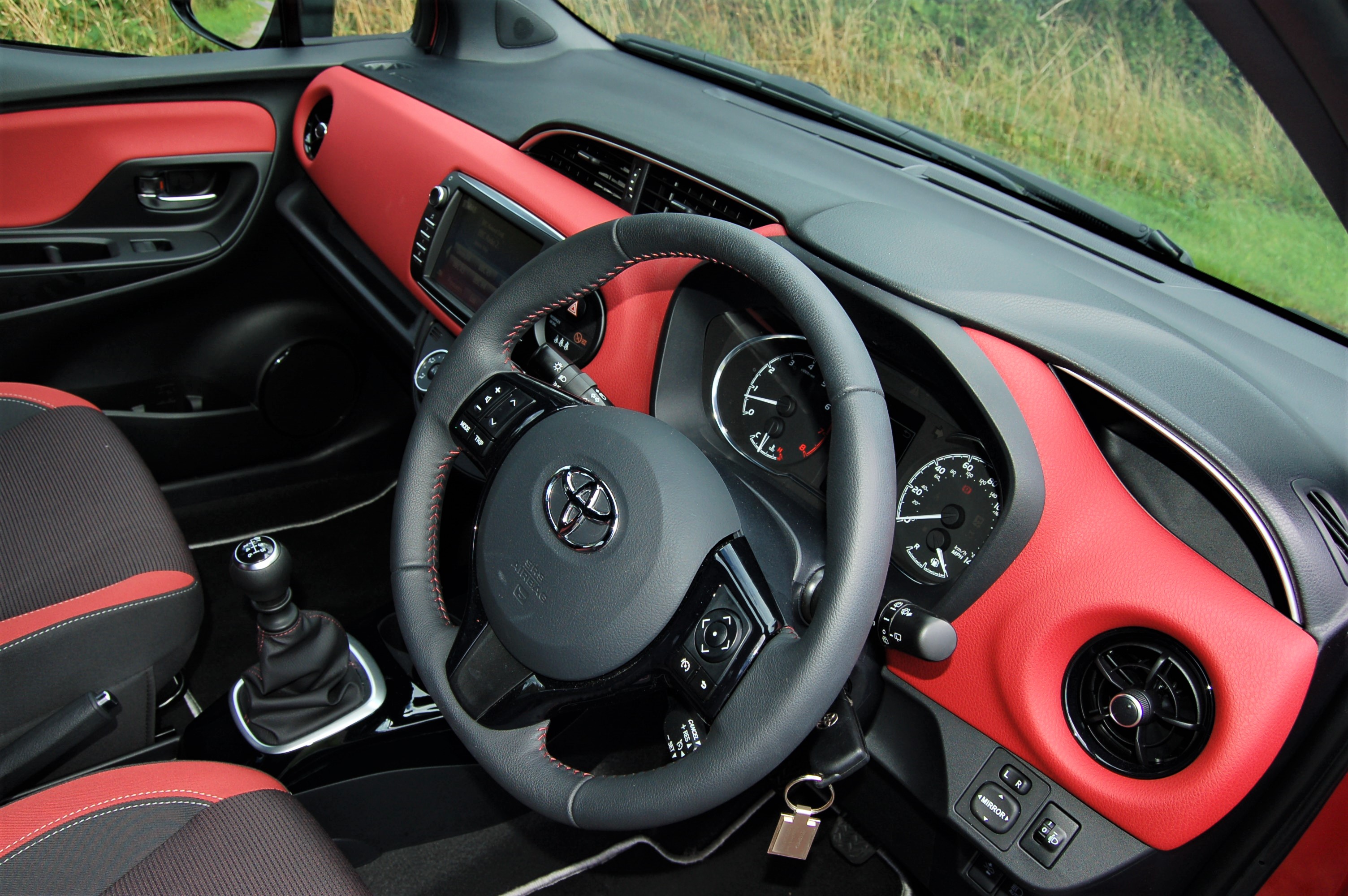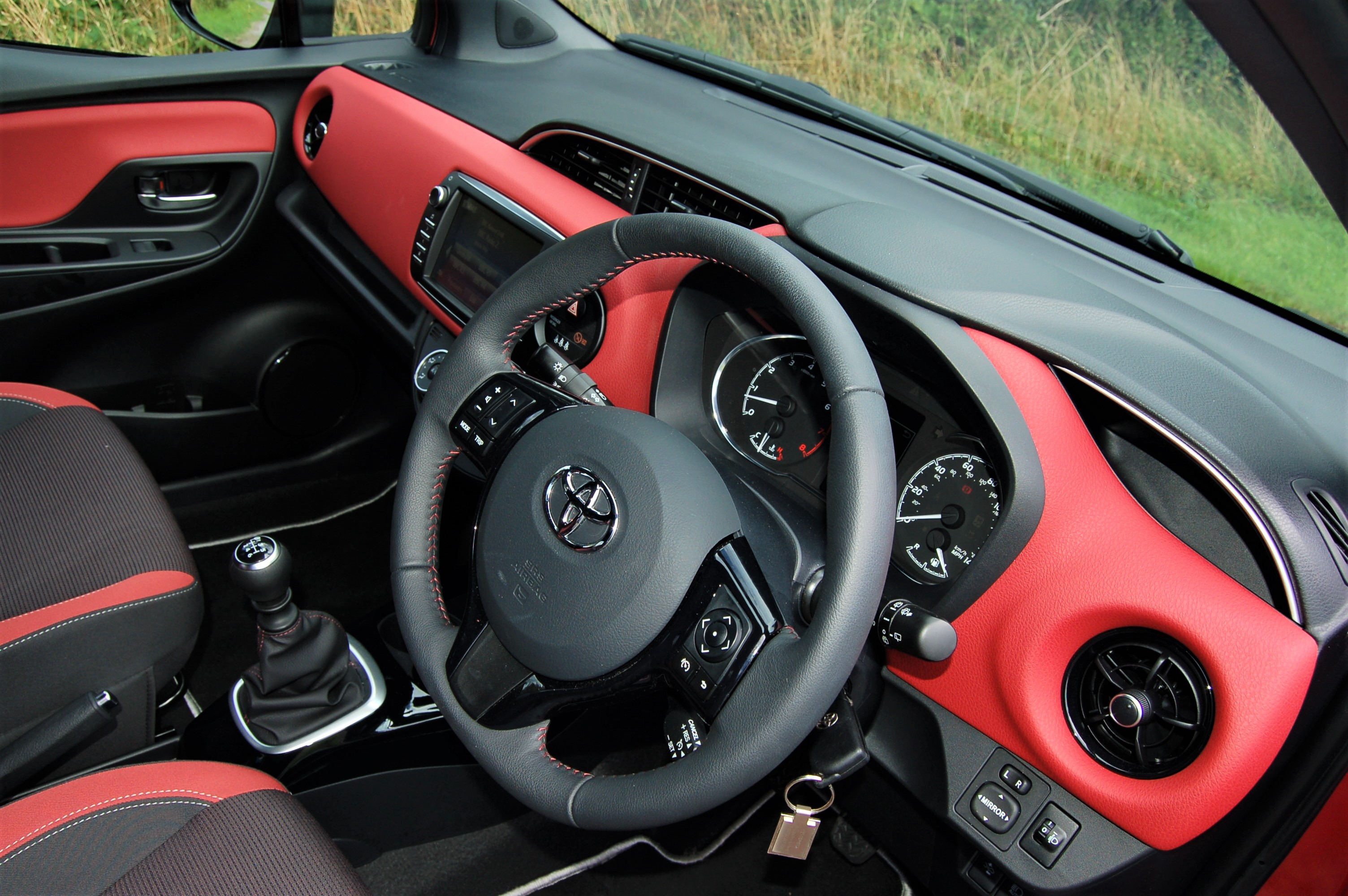 As far as the Yaris's interior is concerned, it is a little masterpiece, with a cushioned section of textured trim spread across the dashboard that does aid cabin refinement and, contrasting with the exterior colour, adds a splash to the interior, as it is replicated (in colour tone at least) in the fabric seat panels. The driver is fronted by a conventional binnacle containing analogue speedo, rev-counter and a digital read-out of mileage and fuel economy, although it can be configured to provide additional information. Although the rear bench lacks a centre armrest, it does split-fold (60:40) to enlarge the boot capacity and occupants are provided with good height and width for comfortable accommodation.
There is also decent space in the front seats, although taller occupants could benefit, were a greater range of adjustment allowed on the seat runners. Storage spaces are well considered, with a useful, steeply angled slot above the right-hand dashboard extremity (useful for keys, or loose change) and another tray just above the drop-down glovebox lid. Located above the heating and ventilation controls is a multimedia touch-screen, to which mobile-phones can be 'Bluetoothed' readily, as can USBs and iPods. It also acts as the sat-nav and stereo screen and rear-view monitor.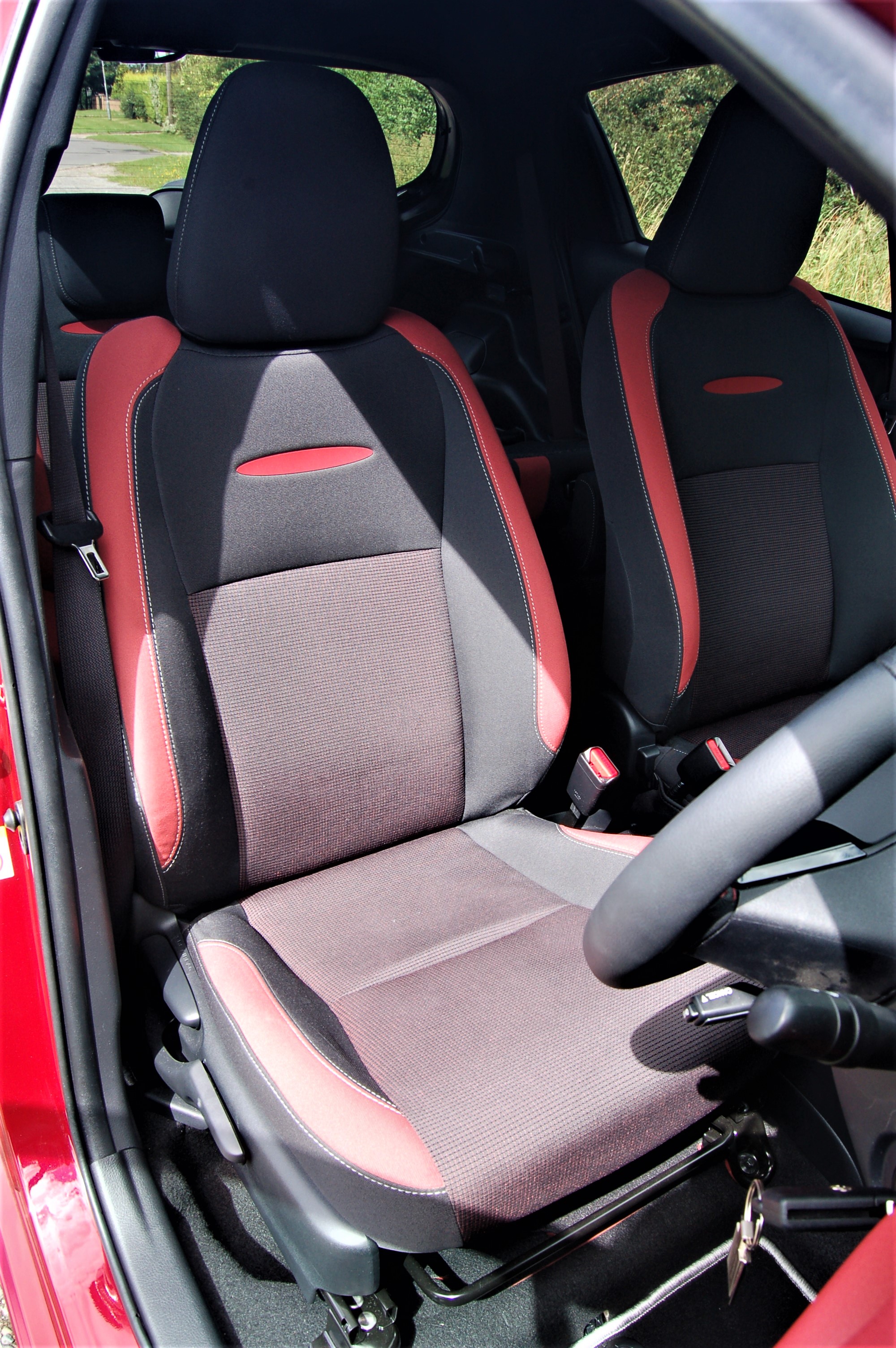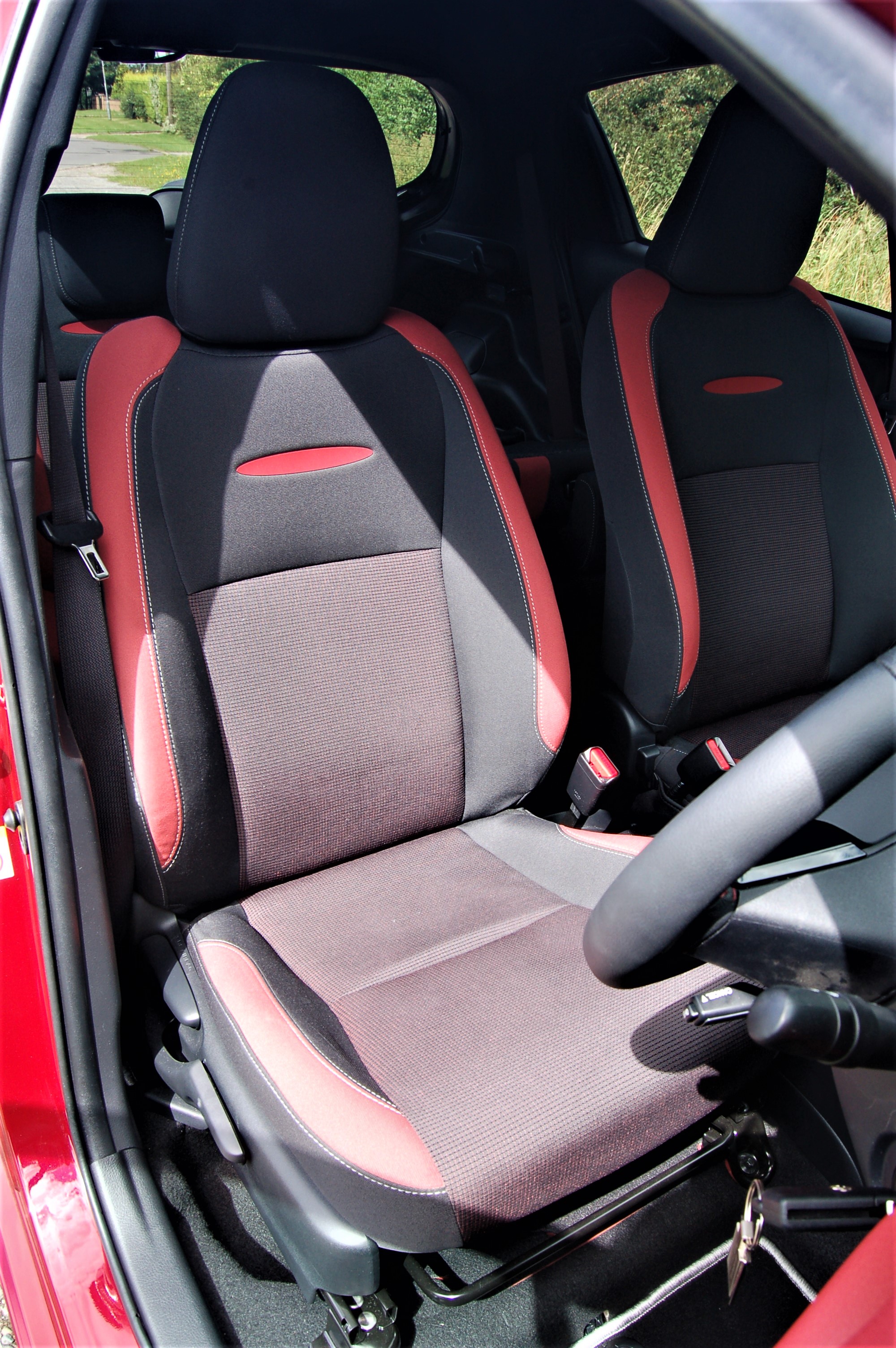 Riding on attractive 16-inch alloy wheels, clad in fairly small 195/50 section tyres, road noise is well-suppressed and, like many small cars, its ride quality at low speeds is a compromise resulting from making its higher speed ride quality somewhat smoother. There is a pleasing lack of pitch on long-wave undulations, despite the use of a torsion beam back axle, and only slight body-roll encourages a speedier approach to bends and direction-shifts, the core handling characteristics being supported by a broad safety margin and good mechanical grip.
The gearbox is a real delight in typical hot-knife-through-butter style, while the lightly-powered steering is accurate enough to detect small amounts of understeer and to make speedy deviations, when avoiding potholes. The brakes of the Yaris are discs up-front with drums on the rear axle stubs, which provide a good mix of assured stopping power and a reliable parking brake.
Supported by Toyota's first-class five years warranty (100,000-miles) and demanding a service only once every 10,000 miles, the car's abundant appeal to people not wishing to be troubled by car ownership is clear to see. This single factor has governed much of the company's sense of direction in the modern era and goes a long way towards explaining the marque's and Yaris brand's popularity. In some ways, Toyota has to be very careful not to upset the apple-cart.
Imbued with little glimpses of character-enhancing elements that range from the two-tone paintwork, to the attractive interior accoutrements, the Toyota Yaris is a solid performer, rather than being stand-out in a highly competitive market sector. While automotive enthusiasm seems to afflict less than 10% of the motoring population, Toyota has pitched its Yaris at a perfect level. If you want thrills, a new and significantly sportier version will be along soon (based on the company's return to the world rallying stage). If you want relative cleanliness and frugality, a hybrid model will satisfy those requirements. For the 90%, this Yaris will suit them fine.