There is no denying the Range Rover Autobiography's stance, or its perceived status, but Iain Robertson is concerned that regardless of its regal intentions, it is not as all-round competent as it needs to be, as he explains.
Do not misunderstand my attitude towards the biggest Rangie of them all. Tipping the weight scales at an unladen 2.1-tonnes, while just managing to remain on the 'affordable' side of £100,000 (£96,500 with a smattering of optional extras), this test vehicle verges on gargantuan, regardless of how you might wish to perceive it.
However, residing, as I do, in one of the nation's largest agricultural counties, there are shades of the Stepford Wives attached to operating a Range Rover in Lincolnshire. Turning from my domestic driveway to head into town, my presence could have been slightly more obvious had I been driving a Mondeo instead. I found myself following another Range Rover (disturbingly, a newer registration version of the 15-plated model I was driving), while almost every other car was from the Land Rover factory…Discovery, Evoque, Range Rover Sport and Defender.
The big Rangie is not the exclusive set of wheels that 'my' £100k might presume. Telling the difference between them, other than by examining the aforementioned 'little' things, is not helped by an apparent debadging exercise that I believed had disappeared, with the outlawing of the Bader-Meinhoff gang. Okay. A brief explanation. German industrialists of the late-1970s fearing for their lives and the potential of kidnapping, used to 'debadge' their 'grosser' Mercedes, in a vain hope of looking less conspicuous…less like a target. Truth was, it did not work but it did develop a strange snob-appeal that makes debadging a sometimes popular activity on several upper echelon car brands today.
For me, the jury is still out. I am not a fan of the filigree radiator grille, which does 'soften' the frontal aspect of a vehicle that did look ever-so-serious and straight-edged a few years ago. Presented with full-on 'chromium-plated effect', the car's prow still needs the horizontal strakes, oddball headlamp outlines and stylised sump-guard in a vain attempt to water down the bluff front.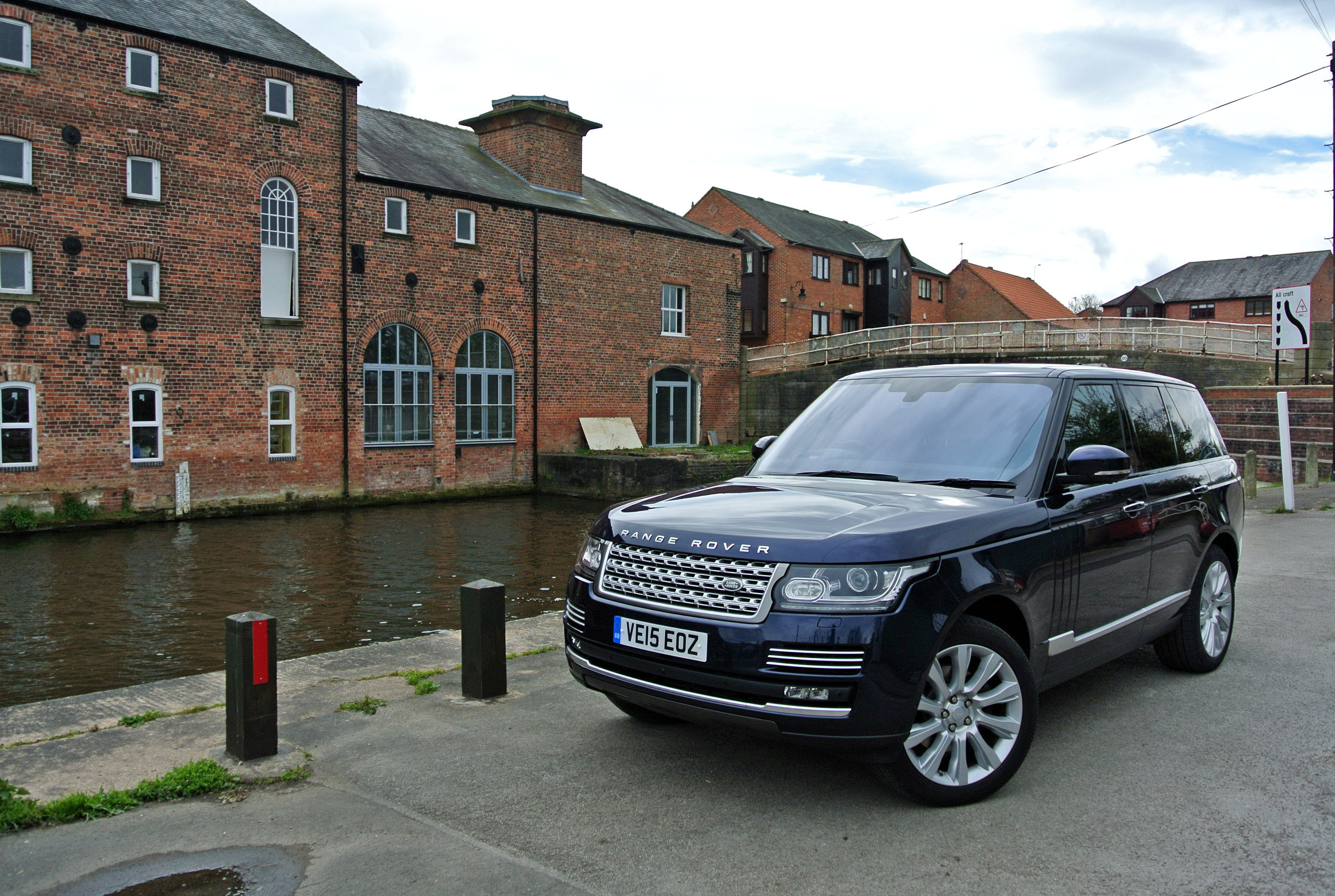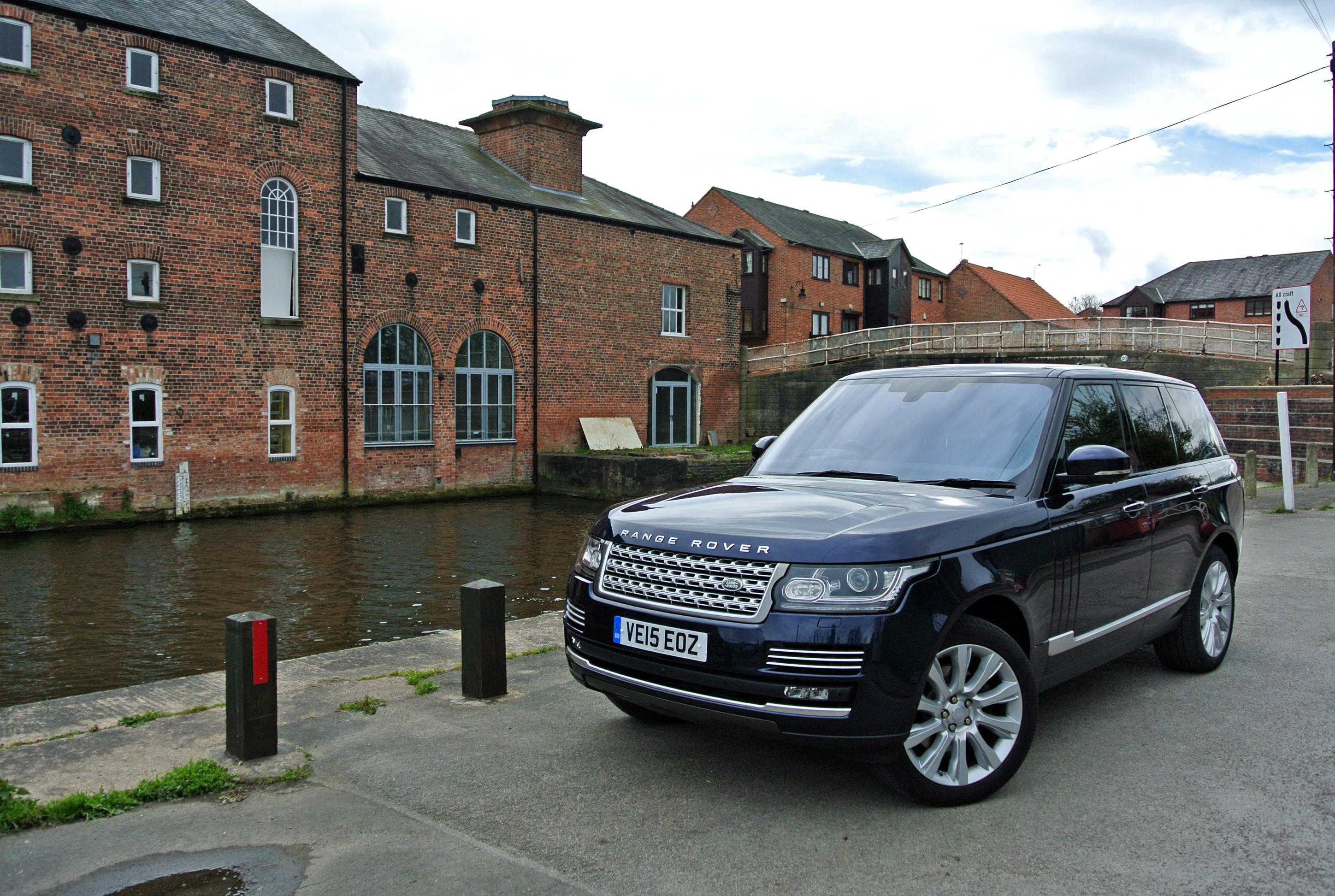 The full-length stainless steel rubbing-strip, which runs below the hinted gills located in the wake of the front wheels, culminates in a stack of square tail-lamps at the rear that I am still unhappy about. They look neither as elegant, nor efficient as the former circular LED units and, while I can comprehend the forward stretch of their upper sections, as a location for the side warning lamps for the US Federal market, the sometime classier appearance has been lost a little.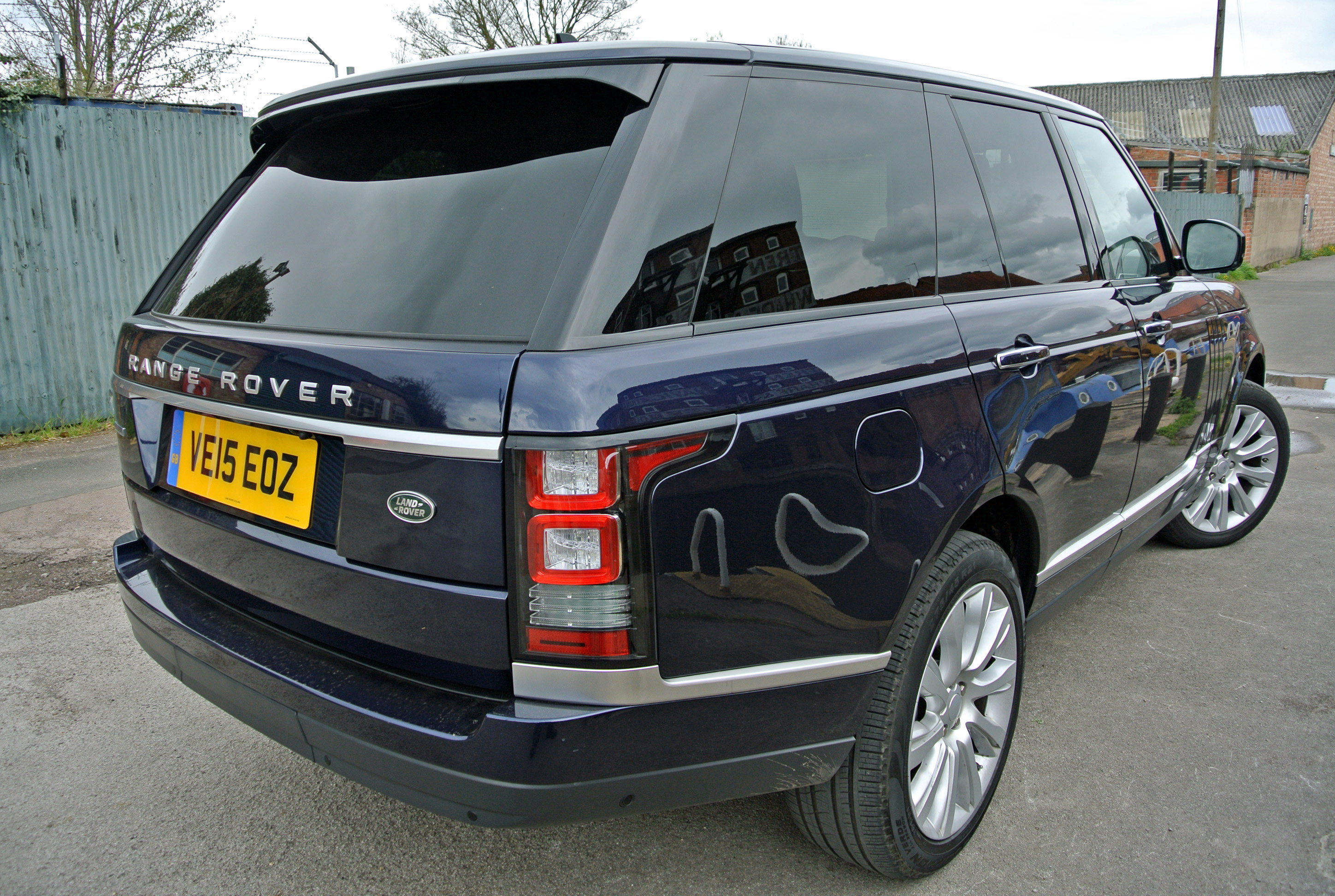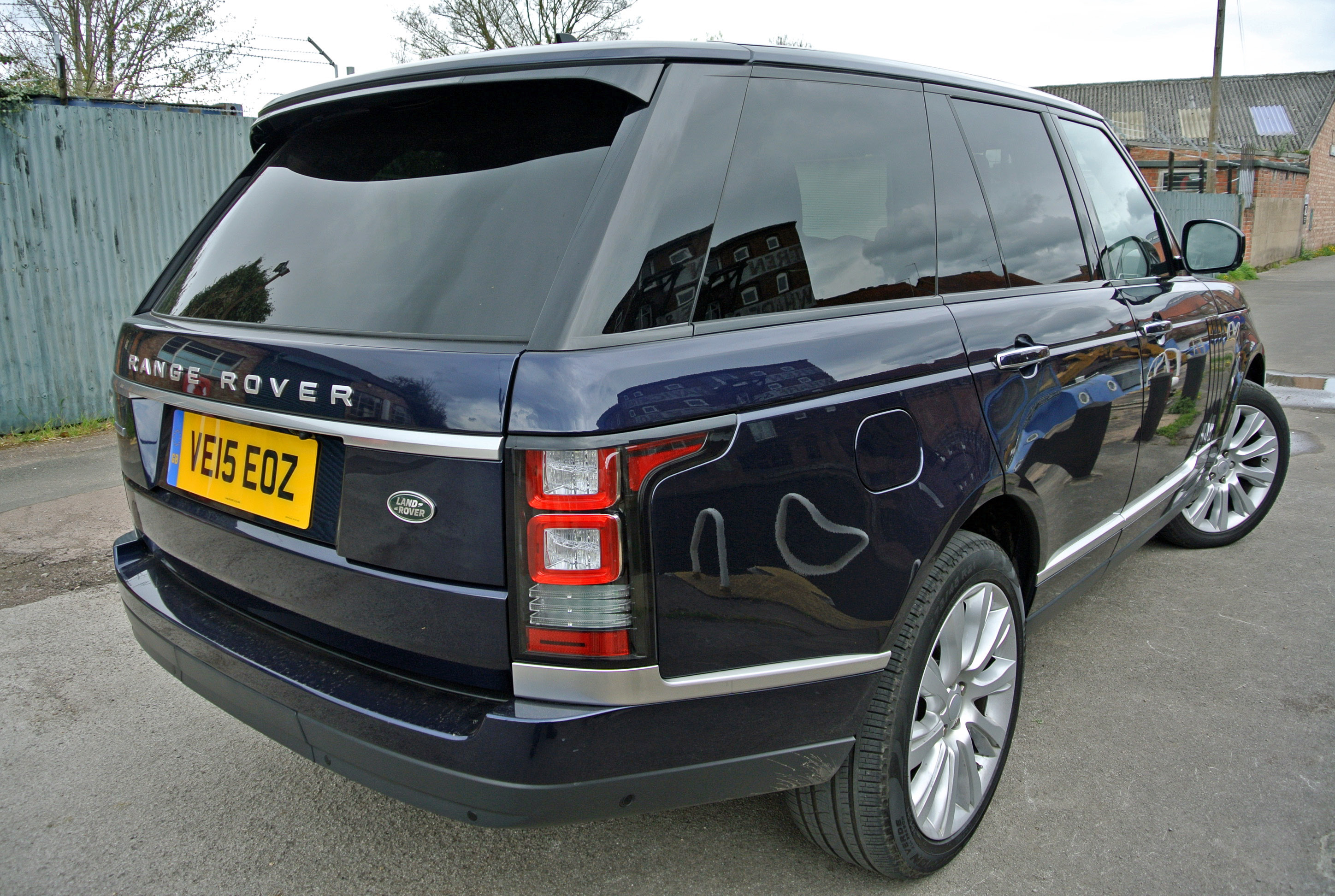 While the sometime 'pagoda' roof is now consigned to lesser models, replaced by the modern day equivalent of the 'Everflex' roof, with flush glazing and minimal bodywork intrusions into the airflow, the overall design is very slick and, to a certain extent, super-cool. If you want an SUV with 4WD, then you invest in a Discovery; the Range Rover is a strict four-to-five seater, with an enormous boot out back that opens remotely from the key-fob and impresses with its impression of Jaws, when the lower section drops at the same rate as the hatchback rises electrically. Yes. People stop and stare and it closes in the same way.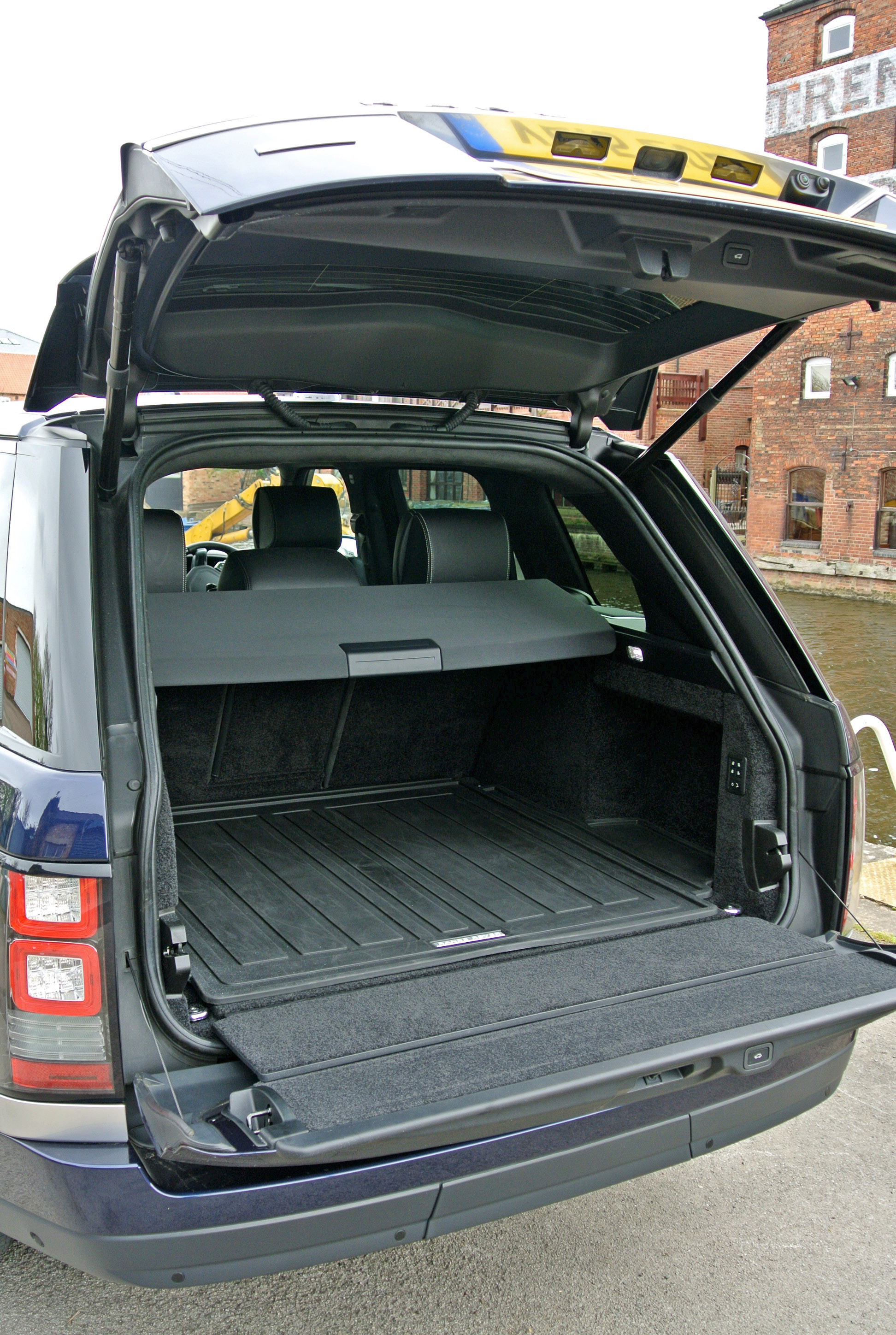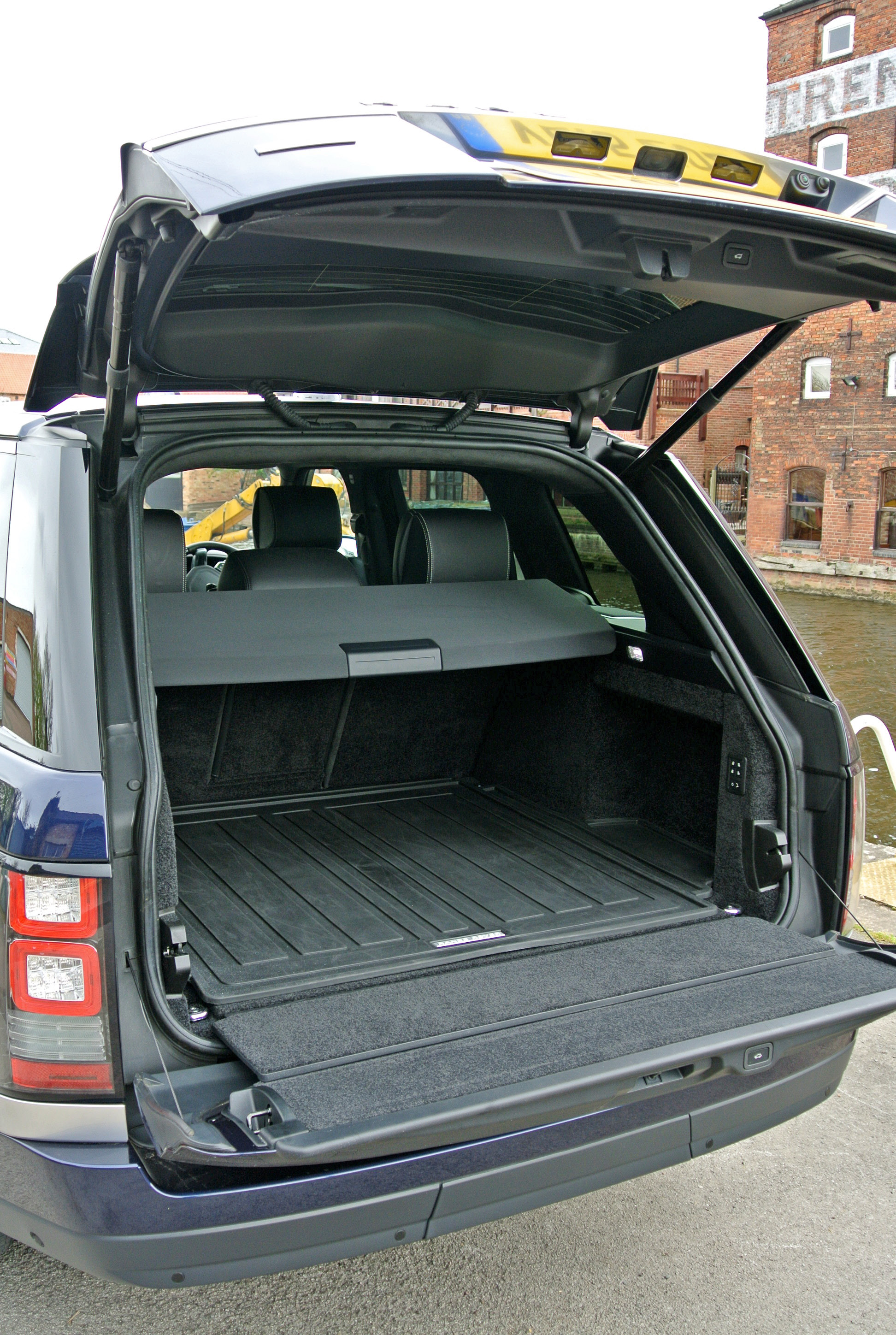 Despite its 1mm-shy-of-5.0m length, the plush cockpit is more confining than you might expect. Aimed at a similar business customer base, the BMW X5 offers altogether more space for less money and, despite the Rangie's full-length glazed roof section, it is airier too. However, there is no denying the feeling of up-market quality inherent to the Range Rover's architecture. Flanked by air-vent sections in ebony Macassar wood veneer, the entire dashboard and, in fact, most of the cabin surfaces, are black calfskin-wrapped, a detail that extends to the door cards. Storage slots abound, with those in the doors offering flip-out sections for smaller possessions, lined in the same cushioning felt as the lower pockets and the dashboard twin-bins. A sliding section of ebony veneer reveals the twin drinks-holder in the centre console for front seat occupants, while the control section, which includes the 'pop-up' gear selector (eight-speed), is clad in aluminium alloy, matched by alloy paddles behind the steering wheel. It is very crisp and smart.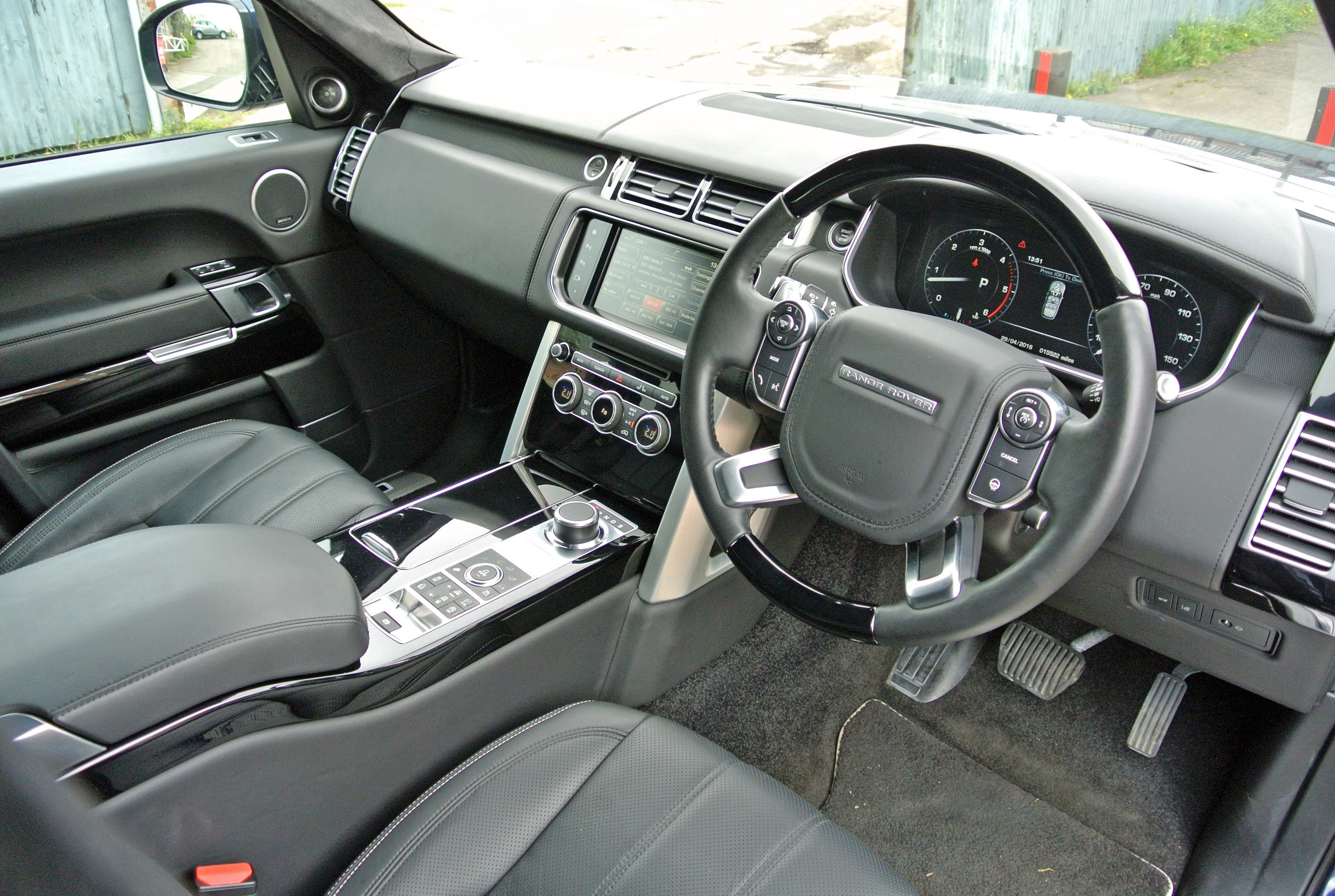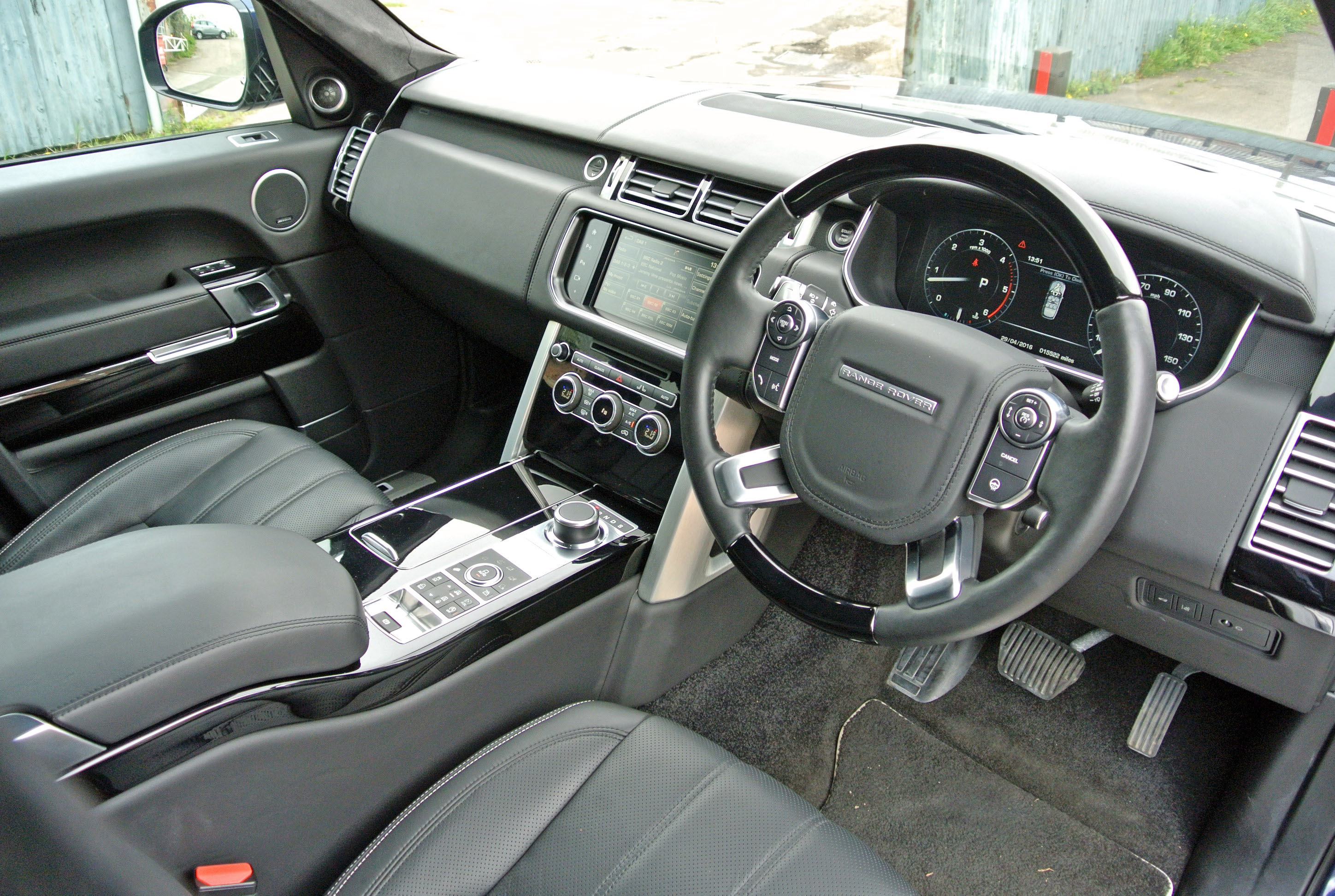 While the front seats feature a decent range of electric adjustability, so do the rear seats, where occupants can also adjust the airflow and temperature in their own environments. A thumpingly potent stereo system provides entertainment via a centre-of-dashboard touch-screen that has been upgraded recently to be more user-friendly. The same head-unit also provides a rear-view camera for reversing, as well as a pair of frontal cameras that prove useful both for close-quarters parking and manoeuvring around tight junctions. As a top-spec model, the TV tuner is a nice feature for one-upmanship in the local Burger King car park that has the 'trick' function of becoming 'invisible' to the driver but not the front passenger, when on the move. Incidentally, hardware upgrades to the satellite TV also make viewing less etch-a-sketch than earlier systems used to be.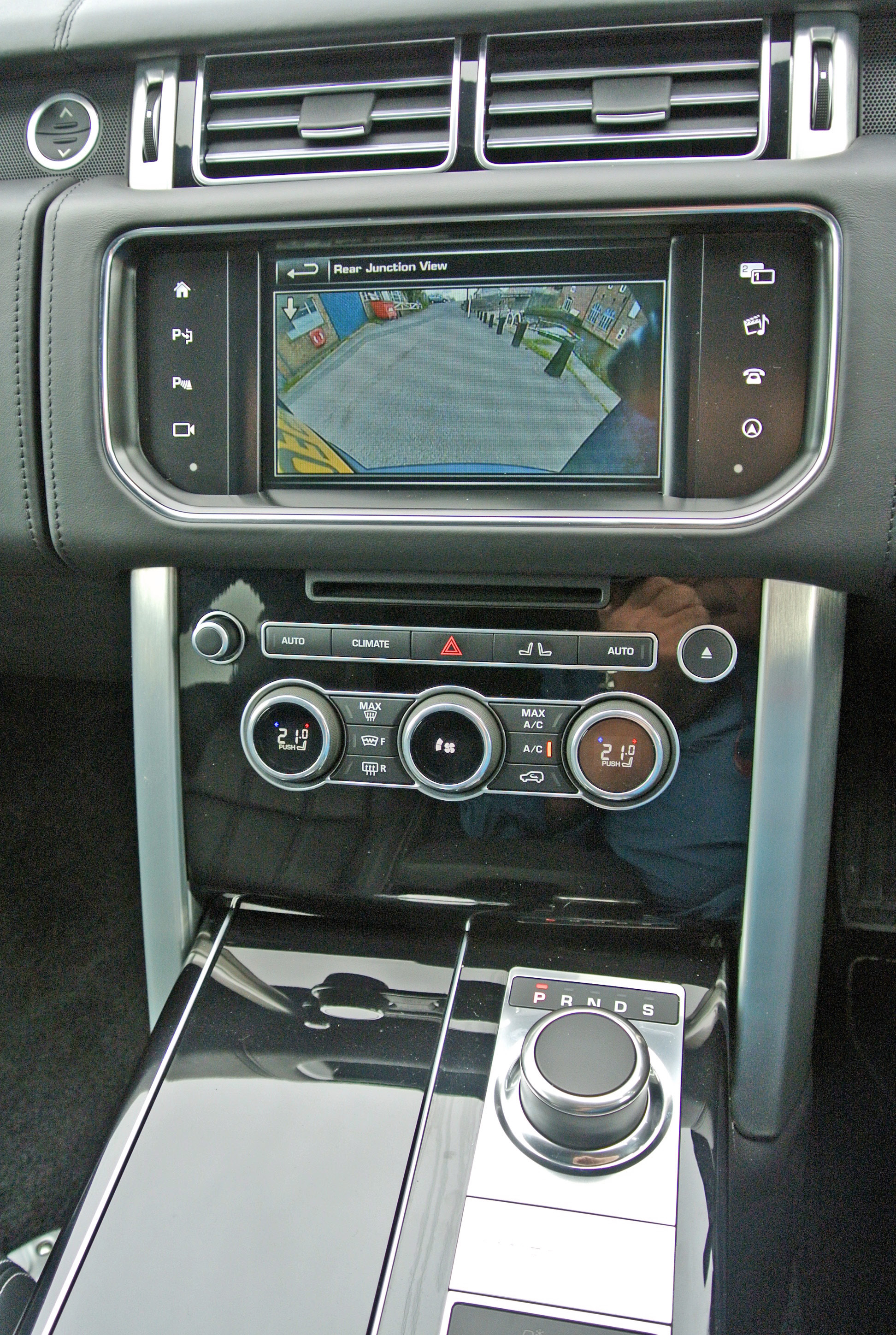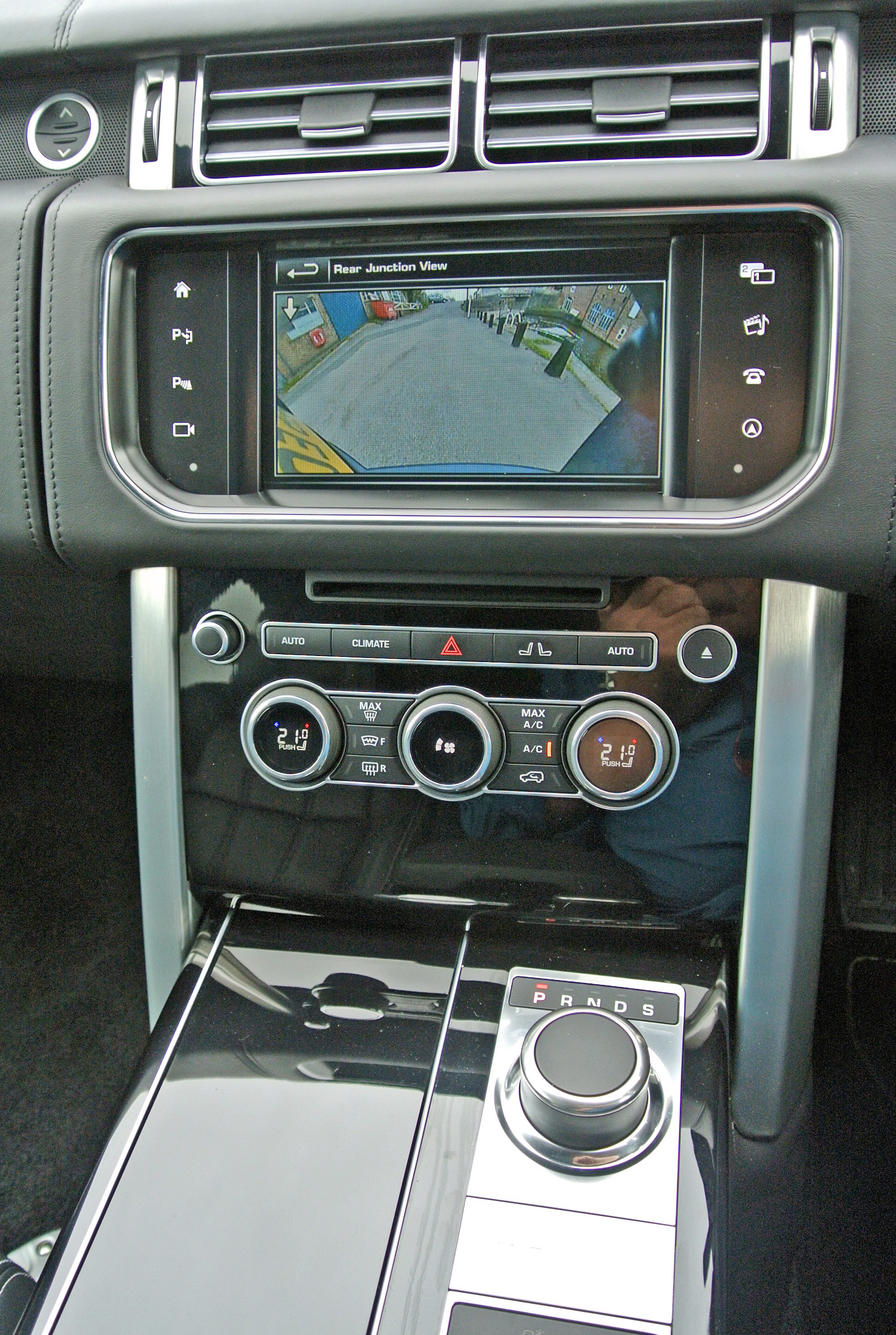 The steering wheel spokes carry a raft of logical remote controls. However, classy interior detailing and on-board telly do not make the Rangie the all-round competent machine that (perhaps) it ought to be. The lovely bi-turbo diesel, 3.0-litre V6, Swansea-built engine is a genuine delight, just as it has been since its introduction more than a decade ago. It develops a decent 258bhp and 442lbs ft of torque, which is more than enough for either mud-plugging, or towing, regardless of terrain. It can also muscle down and propel the Range Rover from 0-60mph in moderate 7.4 seconds, its top speed limited electronically to 130mph.
Possessing a CO2 rating of 182g/km results from its relative bulk and the automatic transmission, which equates (at present) to a VED cost of £230 annually, a figure that is markedly less than for its alternative petrol power unit. It is little wonder that the diesel is so popular not just for business users. I am pleased to report that an EU Combined fuel consumption of 40.9mpg is surprisingly believable, as I attained a moderate 37.6mpg over a week of mixed driving, with a best return of 42.5mpg, when tackling my 50-miles economy test route. With a massive 85-litres fuel tank capacity (just over 18 gallons), a 720-miles range is in prospect; so, too, is a near £100 refuelling bill.
Although the vast majority of new Range Rovers, especially in Autobiography trim (I am not sure that I would feel comfortable scoring the paintwork and undersides of a £100k car), are unlikely to ever be asked to use their supple, long-travel suspension and 4×4 transmission capabilities on surfaces much more testing than the flower-beds at Waitrose, or the occasional gymkhana, or polo ground visit, I still wonder more about the safety implications, rather than the car's remarkable traction and stability. Conducted at 'normal' road speeds, the Rangie proves its resilient suspension refinements to perfection, the air springs providing a cosseting ride quality that irons out road surface imperfections, as if they did not exist.
However, wind up the speed and the balance tends to fall apart slightly embarrassingly. While compliance is always welcome, the manner in which the steering weights up on bends, allied to what feels like but does not necessarily look like (externally) boat-like body-roll, proves not to be so satisfying. Throw in the customary mid-corner B-road bumps and the driver soon throttles back to a more sedate pace. If this behavioural trait can be regarded as instrumental in reducing fuel consumption, then it works, but a BMW X5 will soon show the Range Rover a clean pair of rear tyres in a cross-country clash.
Having said that, the Range Rover's bulk is very easy to judge and, with good all-round visibility and being able to position the body corners accurately, it is most elementary to place on the road, despite its 2.2m of width. The car's power steering is sensibly weighted, if devoid of 'feedback', and it is easy to thread a way along twisty back-doubles. Just do not pretend that it is a GT.
Clamber on-board a new Range Rover and there is a quantifiable amount of up-market elegance and impressive status that Land Rover has not merely projected but has also protected imperiously, since the car's introduction in 1970. Cocooned in hide-clad luxury, the sheer Britishness of the Range Rover is what maintains the fascination of the firm's Indian owners. Yet, despite its relative excellence, the Rangie is a flawed machine. Prices start at £75,850, although the smaller Sport version is around £13,000 less. For the price of the Autobiography model, I expect a little bit more on the dynamics front. However, clever marketing ensures that the Range Rover is still perceived as the transport of kings and that factor cannot be overstated.