While design, rather than engineering, is the central focus of Iain Robertson, in reviewing the latest plug-in hybrid from Toyota's range, he still holds the car in the highest esteem for its innovative stance and sustainable doggedness.
Not wishing to remove any of the undoubted plaudits that Toyota has earned for its cutting-edge Prius hybrid car, I cannot avoid the glaring lack of style exhibited in its ground-breaking execution. Priced at £33,990 (£31,495 once the government incentive is subtracted), which includes the solar-panel roof, rear parking sensors (£250) and the 'Spirited Aqua' paint finish (£545), the 1.8-litre optimised petrol engine, hooked up to an electric power unit and driving through an electronically-managed, constantly variable transmission, is a total revelation…but the car looks like a cow's arse on a frosty morning!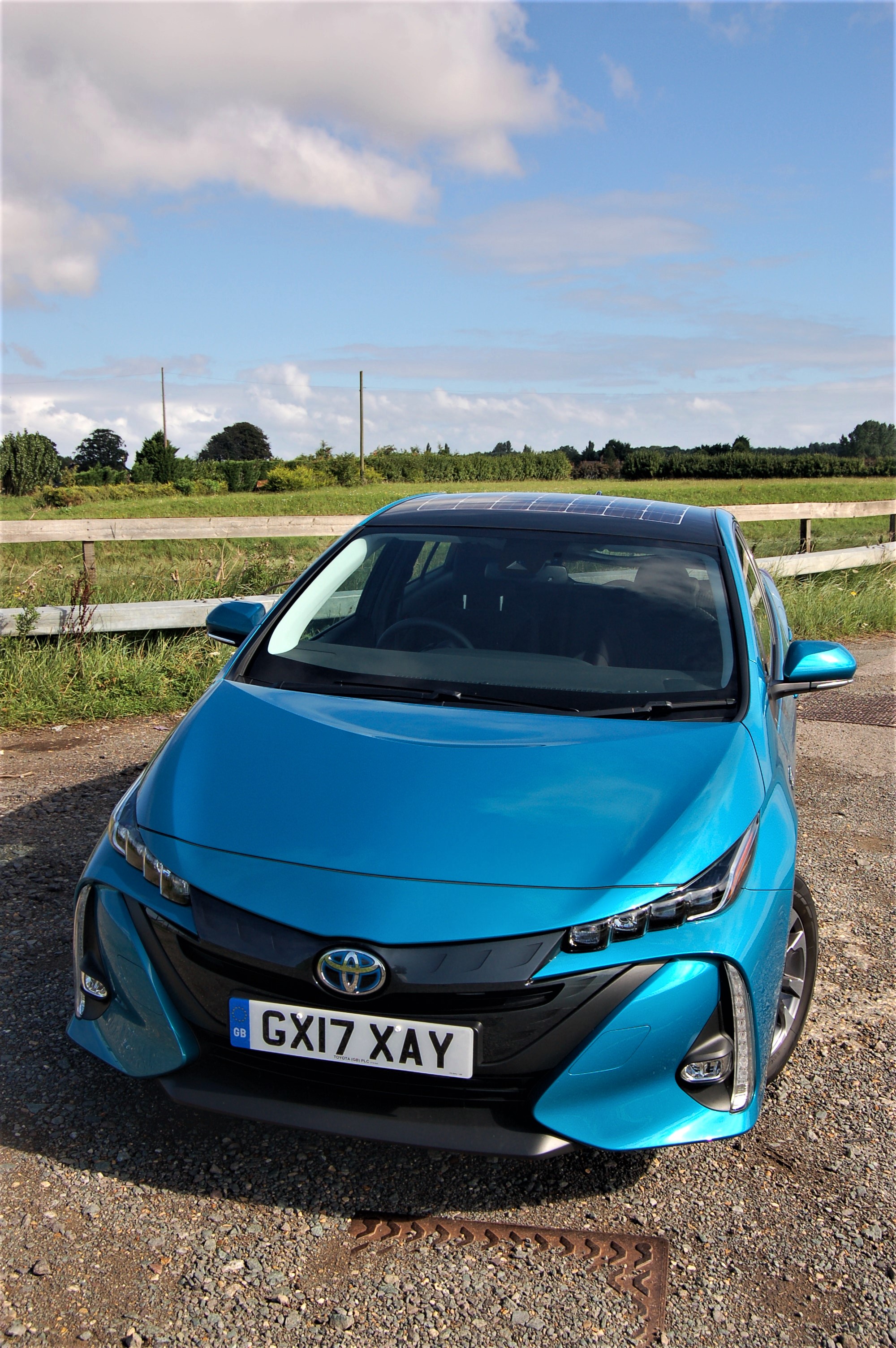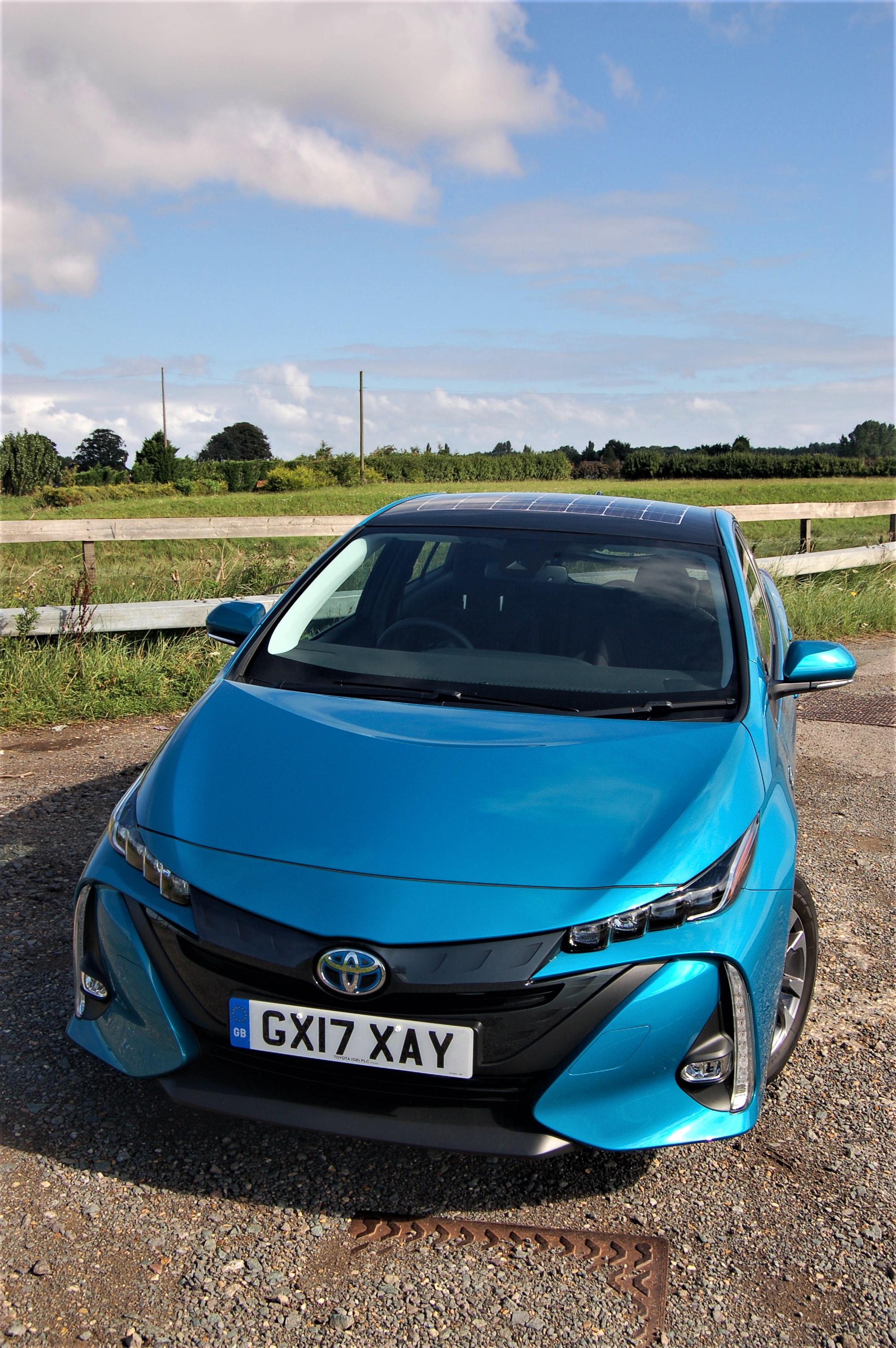 Of course, you could take a view that its overt styling is undeniably Japanese, perhaps leaning heavily in the general direction of a Samurai past? Park an armorially adorned warrior of that era alongside a Prius and you can see the influences; they are abundantly clear. While I have no issue with vehicles displaying their ethnicity, in fact, not enough motor manufacturers do so, especially when allied to a proud history worth highlighting, Toyota is not just producing cars for its domestic market…it is a world player, or, at least, it purports to be so.
However, my negative critique also encompasses the quality of materials used in the model's make-up. While I can accept that, in producing a near-100% sustainable motorcar, by which its levels of recyclability are on a peak, a factor that does dictate certain aspects of material quality, allied to a need for the company to start making profit on a vehicle, the margins of which are very slim indeed, it is tied to a number of technological limitations. Yet, from the way the windscreen's A-pillar wind/water deflector blades are fitted, to the brittle nature of the dashboard mouldings, while nit-picking, these details should be better executed.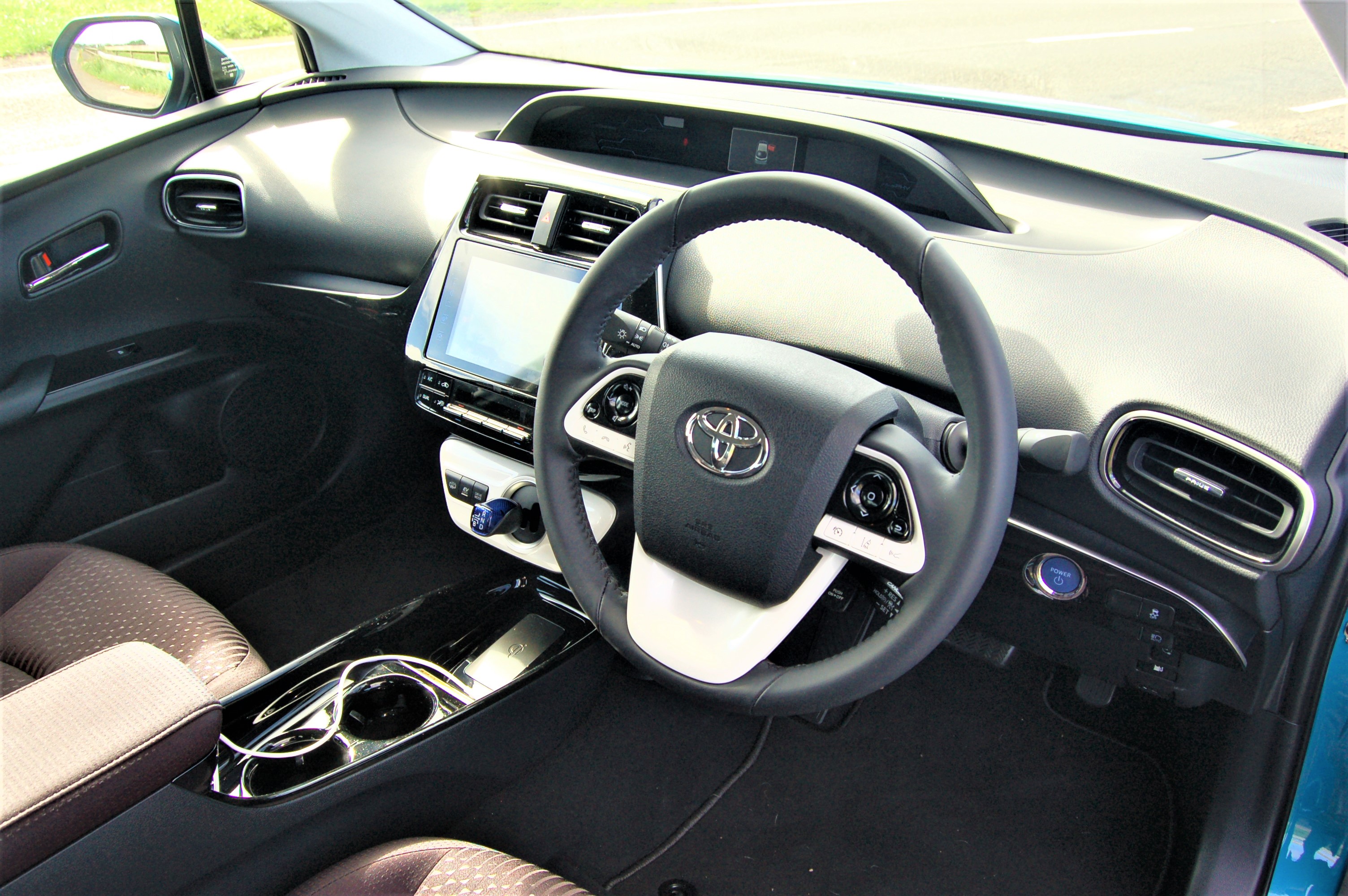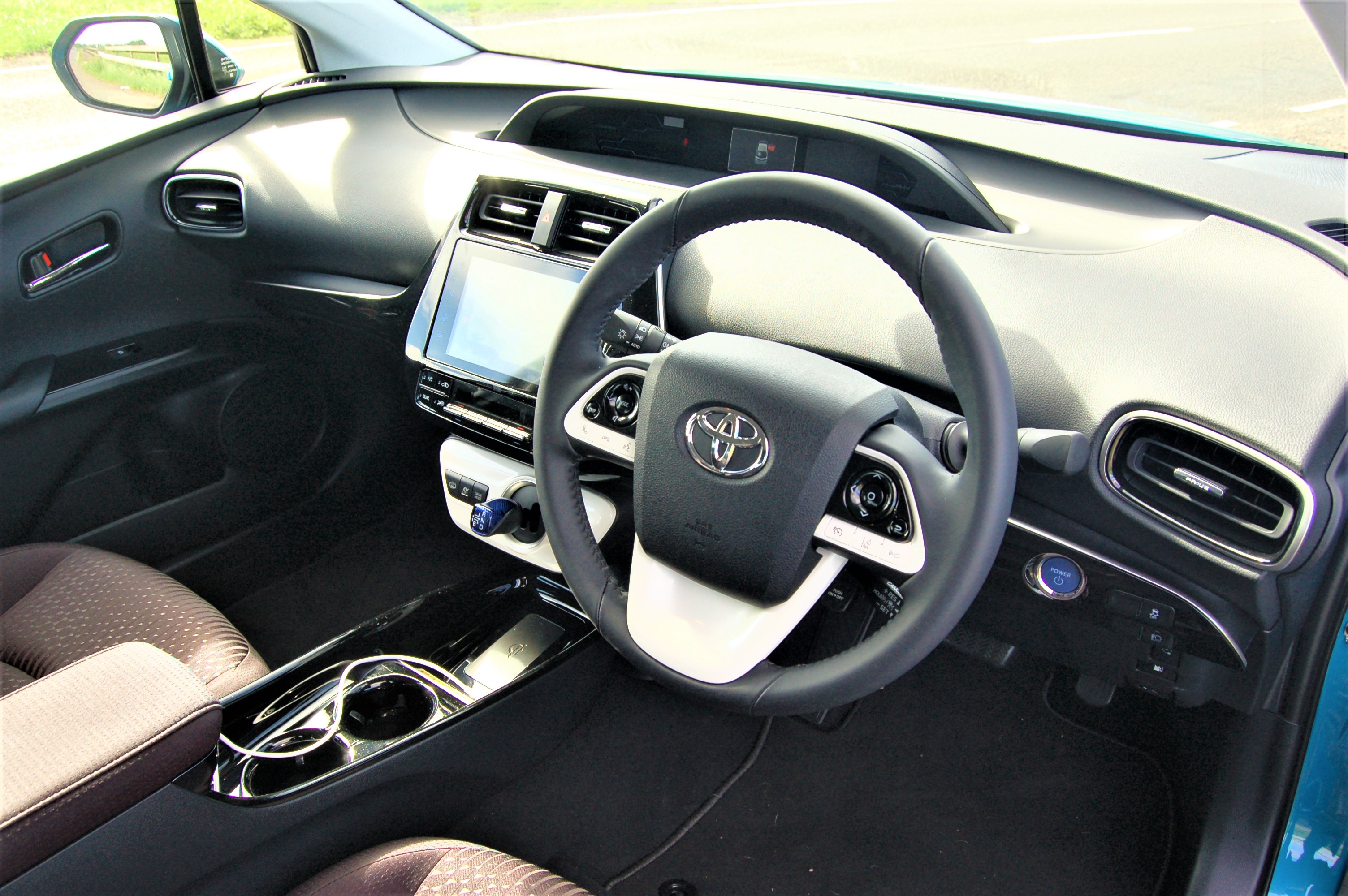 While purely personal, I would love to see what a Peter Stevens' (former Lotus and McLaren designer), or Peter Shreyer (Hyundai-Kia's design boss), rendition would look like. Toyota cannot afford to be blind to the fact that styling sells and outlandish switches-off the consumer. Thus, how much greater would be the impact of Prius, had it been more purposefully attractive, an aspect that would have enhanced its long-term profitability into the bargain, even though a slightly higher price tag might have been attached to it?
Having made my pronouncement, just running my fingers around and over the car's bodywork, reveals an outline that is so soft and smooth and aerodynamic that you can comprehend readily the double-bubble curvature of the rear windscreen, which is accentuated, when you look through the rearview mirror from inside the cabin. The vertiginous vertical blades posited at the extremes of the front bumper, an aspect also employed by BMW on its i8 hybrid supercar, are designed clearly to split the lateral airflow, enhanced by the prominent horizontal splitter at the base of the front bumper unit and by the cruciform shape above it.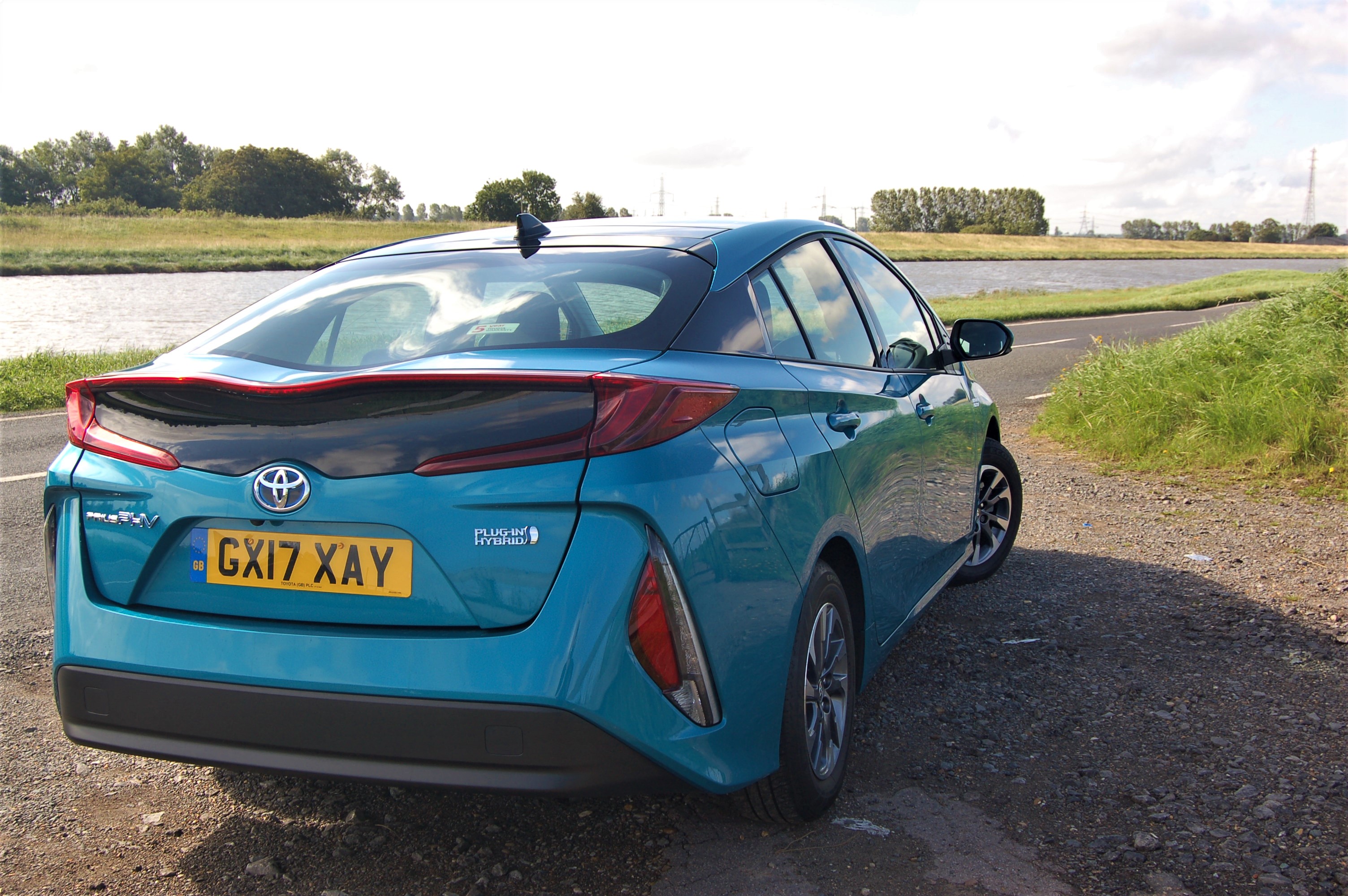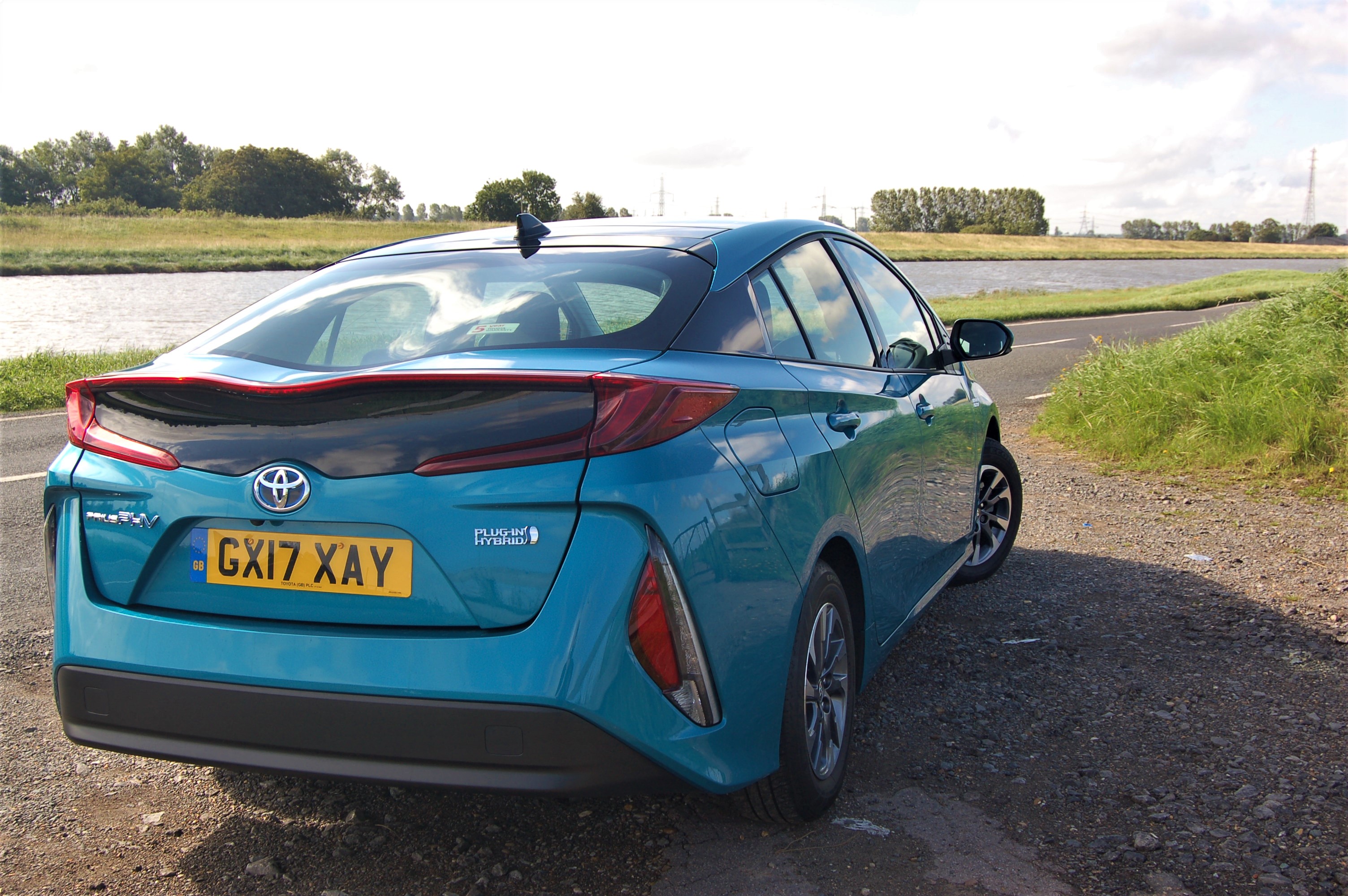 The resultant 0.25Cd factor (drag coefficient) is enhanced by the depth of the car's flanks, the obstruction-less flat floor beneath the car, the close proximity of its visibly small (15-inches diameter) alloy wheels clad in low-rolling resistance rubber and the sweep of the rear wheelarches, to the lateral lamp blade running across the rump of the Prius. When I mentioned 'purposeful' earlier, I am in zero doubt that Toyota's design department knew intrinsically what it was doing with its overly-long, low-set and ultra-streamlined model and that every element of it is dynamically correct.
If this is starting to sound dichotomous, perhaps even duplicitous, I continue to stand by my desire for Toyota to seek a more stylish outcome. Fortunately, apart from the MPV-like sweep of its dashboard, which concentrates the digital instrumentation across the centre of its broad display, the cockpit of Prius is a wonderfully comfortable place from which to view the outside world. In fact, in this, its fourth iteration since Prius first struck automotive consciousness no less than 20 years ago, a more Germanic use of cabin space has resulted. The driver and front passenger sit lower and more within the car than the previous models' 'on the car' position. Not only that but, rather than designing the car for a typical, standard Oriental, the stature of Northern Europeans has been accommodated in the ergonomics.
The fabric upholstery and cushioning of the seat bases is such that they hug the bottoms and backs of occupants so comfortably that the full extent of the around 600-miles of fuel tank range can be exploited to its maximum. I spent around seven hours in the car on one round trip to Norfolk and, apart from stopping for an in-car coffee break and a puff on the vape-machine, I was not troubled by even the merest hint of backache, despite almost expecting to be. Both driver's seat and steering column operate through a large range of adjustability.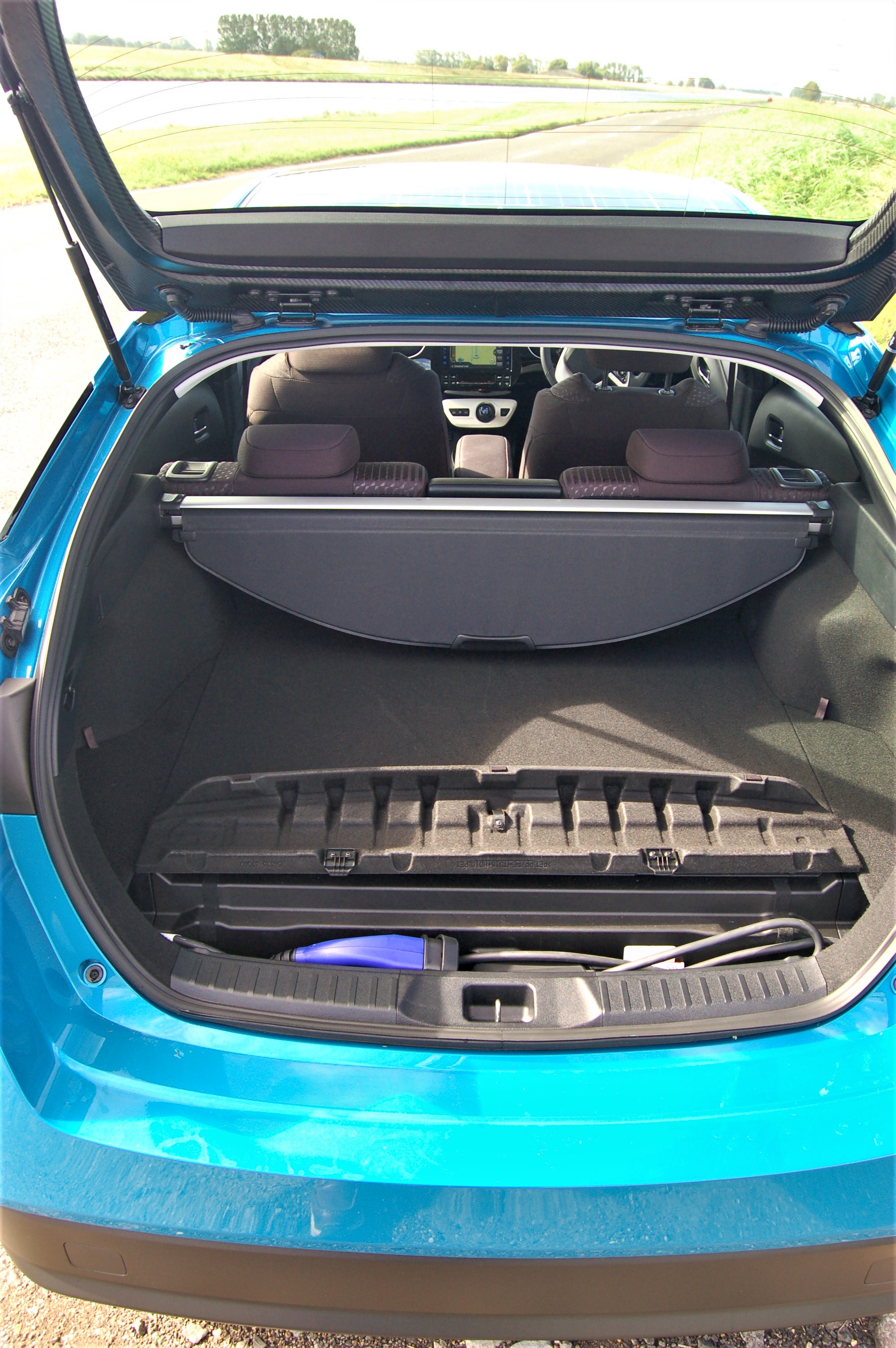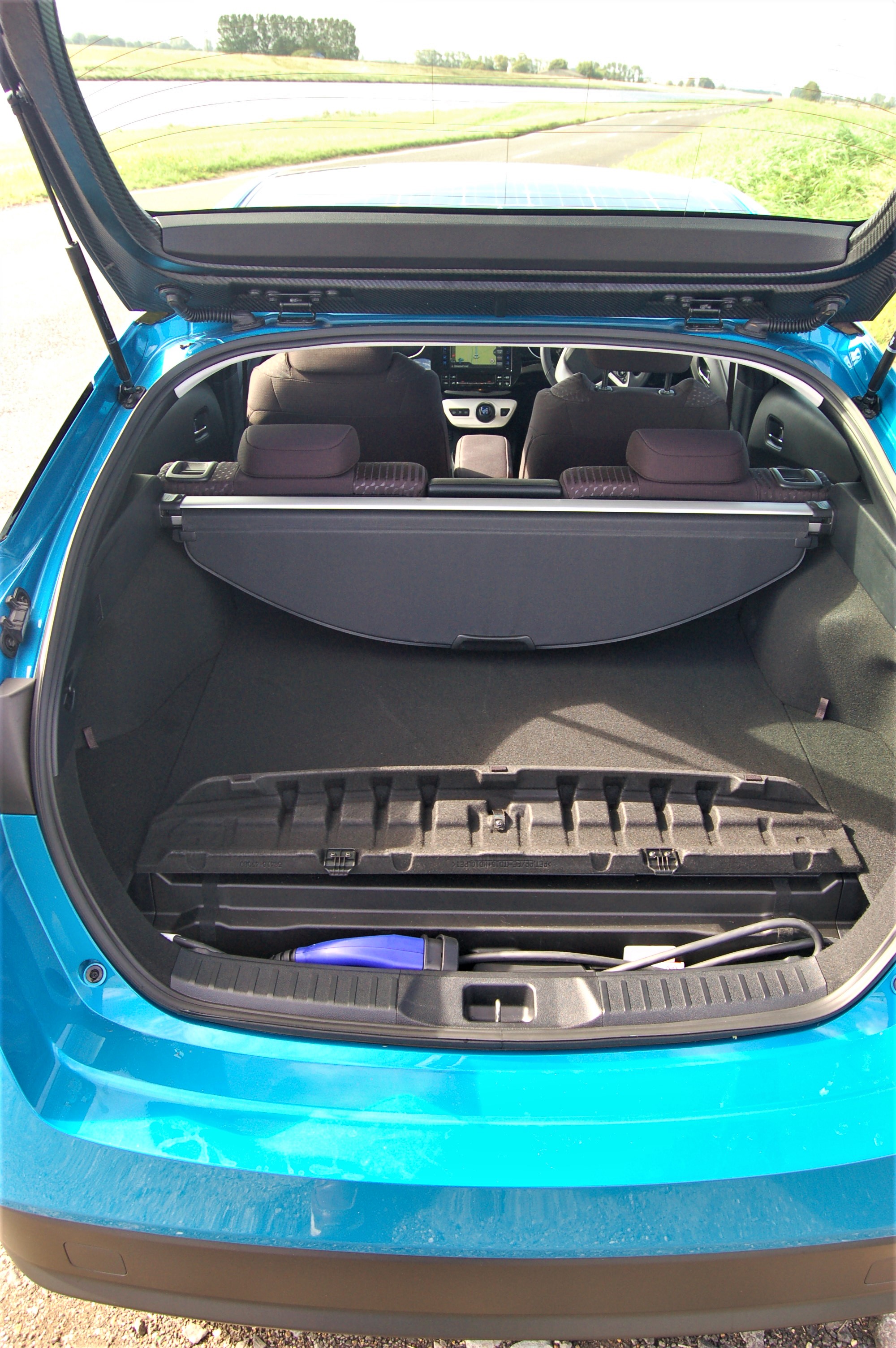 The cabin is also spacious for up to five occupants, which is just as well, because the 360-litres boot is cramped beyond belief, thanks to a hefty Lithium-ion battery pack living below its floor. A small hinged/removable panel lifts to reveal the neatly stored connecting cables for the plug-in aspect (through a separate 'fuel-filler' in the nearside rear of the car). To be honest, although I could have reversed the car up to the front windows of my home (through which to thread the cable), I never actually tested its 30+ miles range as an Electric Vehicle, as the roof-installed solar panels and the energy-gathering devices built into the car's drivetrain more than satisfied its EV capabilities, which reached a peak of around 42% operational usage (surprisingly) on my cross-country trek. The new twin-motor system can be fully charged within just two hours. I should also highlight that the 77mpg I attained, while comfortably less than a third of the stated '283mpg' Official Combined figure was more than merely satisfactory and ought to be readily attainable by any driver.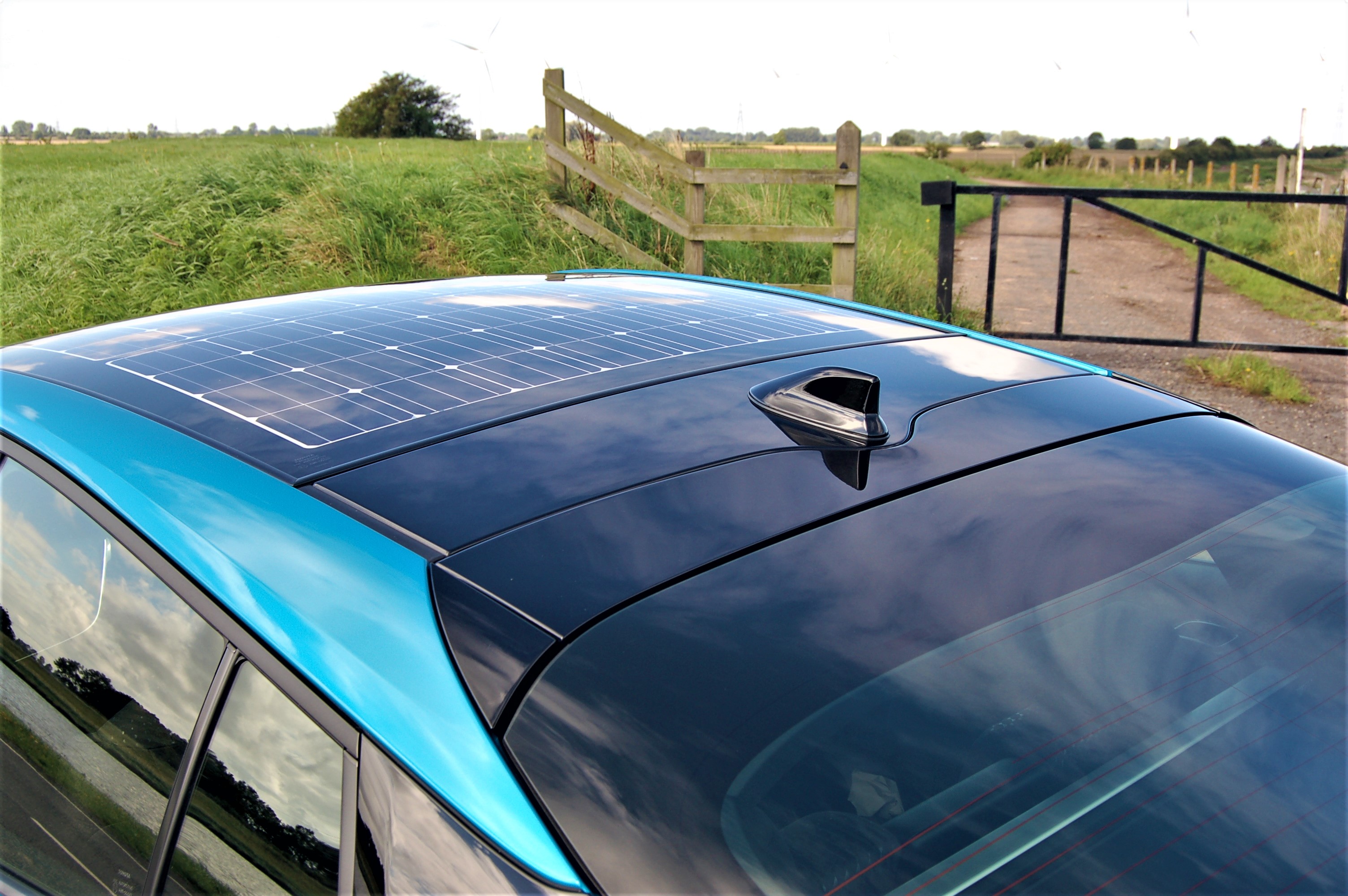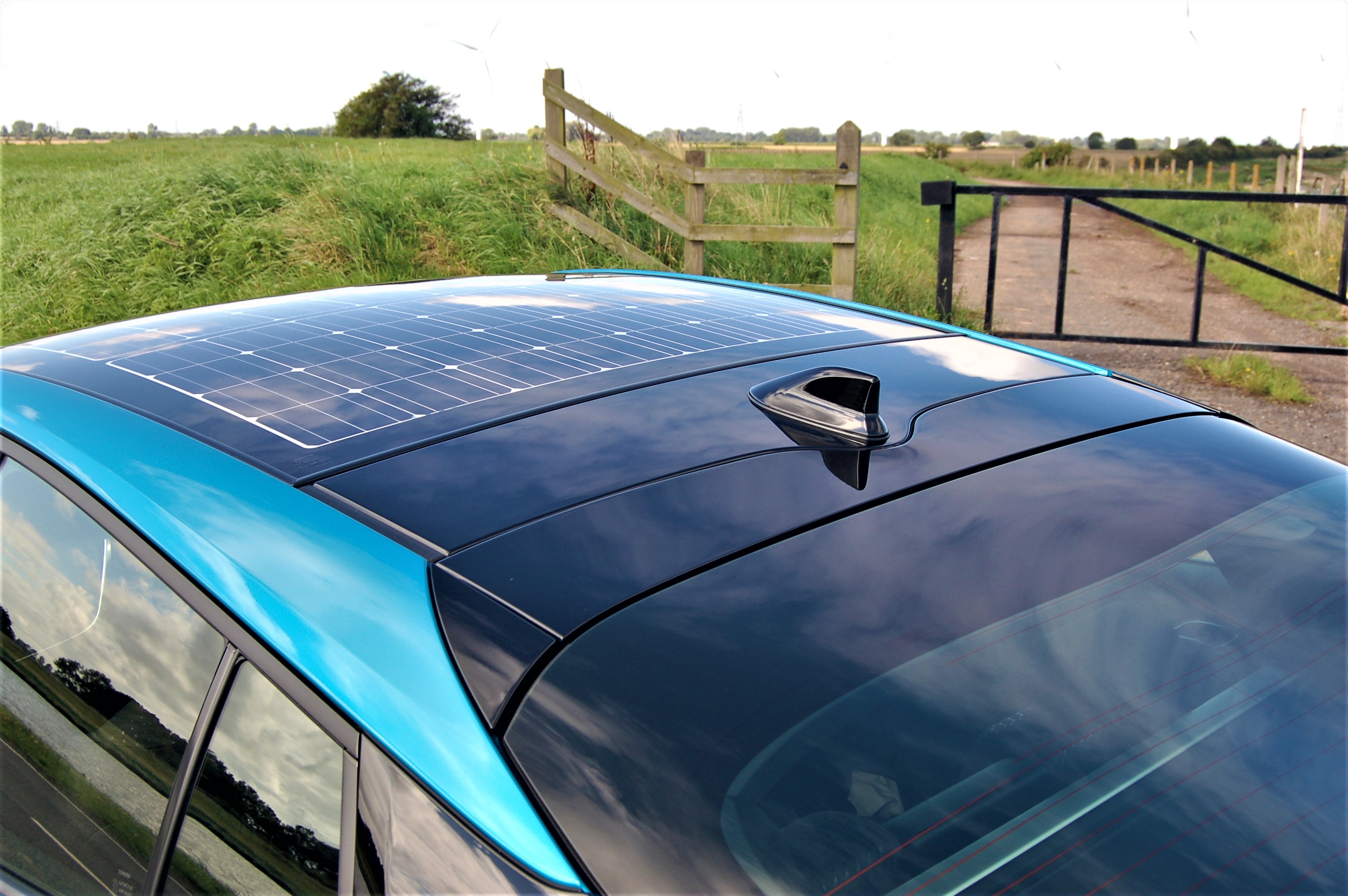 Blessed with a 22g/km CO2 rating, which equates to a £10 fee for the first year and zero cost road tax in subsequent years, as well as a lowly 9% BIK rating for company car users, its place in the nation's cities and commuter belts is underscored strongly. The 1.8-litre petrol naturally-aspirated engine develops a 'mere' 97bhp but its series link to the electric synergy drive raises the nominal output to around 120bhp.
Until Toyota, which has recently committed to a solid-state battery future, changes its means of electricity storage capacity, its on-road performance will suffer from a moderately high kerbweight. It limits the car to a top whack of a reported 101mph and a 0-60mph time of 11.1 seconds, which are not exactly thrilling figures that are thrashed comprehensively by any Tesla EV. However, there is enough torque to assure the driver of moderately zesty and safe overtaking and maintaining station with the rest of the traffic is easy enough.
As mentioned earlier, the synergy drive courses through an electronically managed CVT. Fortunately, you are only aware of its revving presence, when calling on every ounce of overtaking power. Noise suppression is well considered and throttling back restores a steady cruise capability that is eminently peaceful. The driver is provided with copious amounts of information on the main display, all of which can be flicked through using the switches on the steering wheel spokes, and a competent sat-nav system that also picks out the static cameras by beeping a useful advance warning.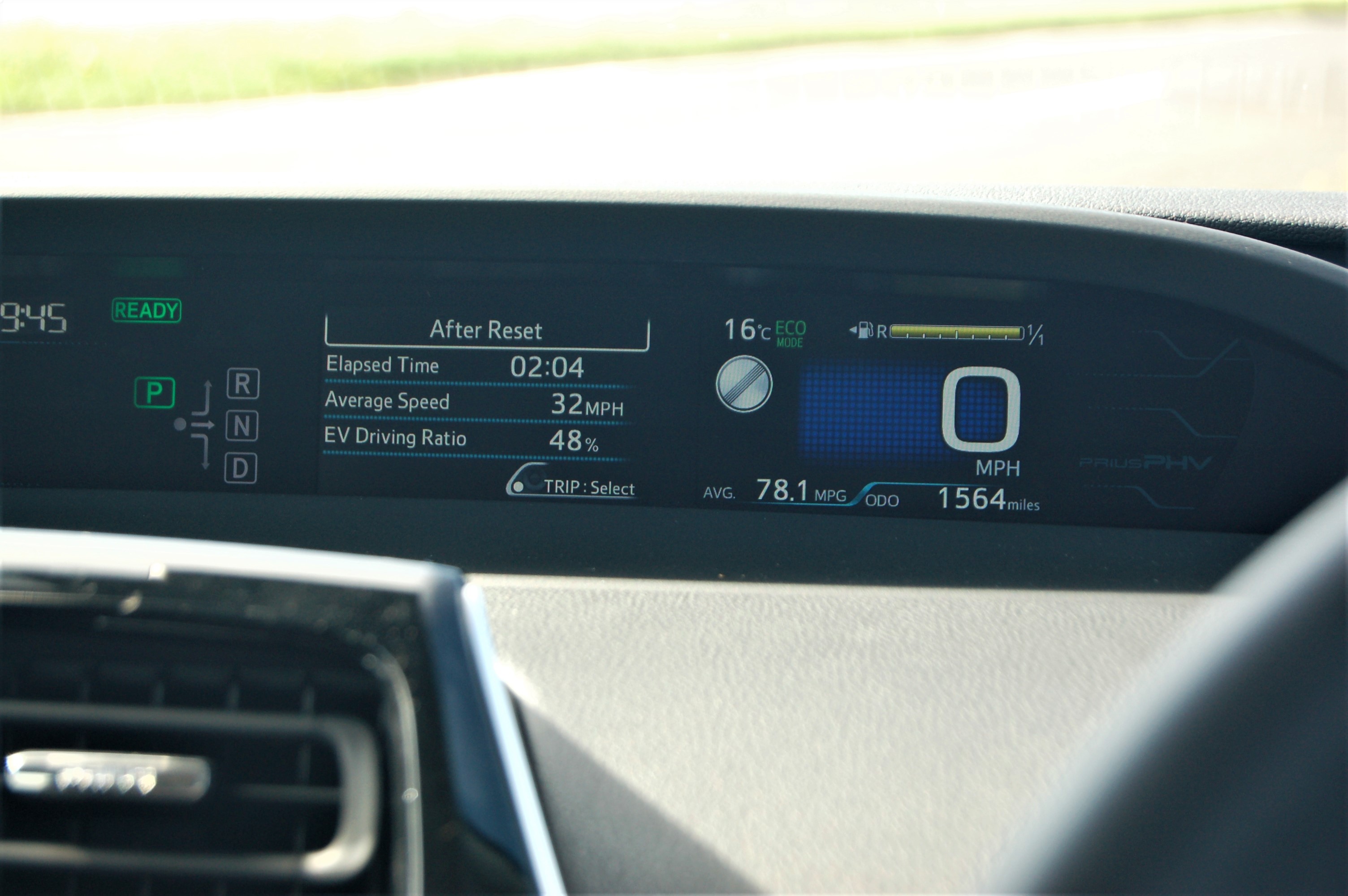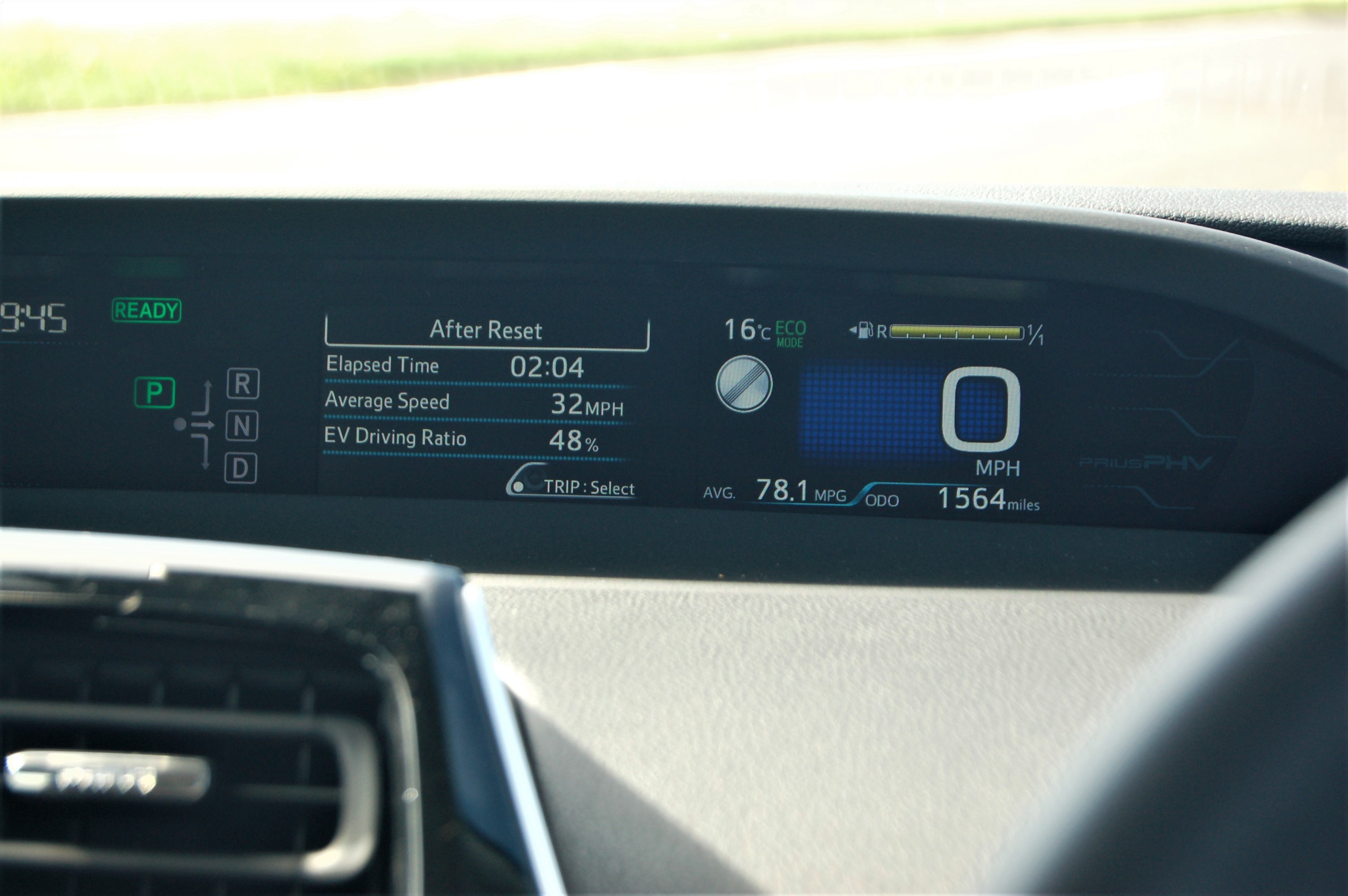 A top of centre-stack touch-screen enables access to the bulk of in-car functions, the screen acting as a rearview display, as well as in-car entertainment and any of several trip and condition indicators. The heating and ventilation controls sit just beneath the screen, while, in the centre console, is a useful induction pad for recharging mobile-phones wirelessly. The door pockets are deep and accommodating for the usual cluster of in-car paraphernalia, while the door-pulls harbour a useful cavity into which the car's keyless ignition fob and house keys can be dropped without creating annoying in-car rattles.
Overall, I have to say that there exists a distinct funkiness to living with a Prius. I do admire its copious range of capabilities and I recognise the still innovative stance the car perpetrates. It might not be the most handsome machine on the block but it is stand-out distinctive and, truth be known, there is not much wrong with that, apart from my initial criticism. As a business car, it possesses substantive strengths and underlining them is no effort at all.
Live with looks that only its mother would tolerate and a Toyota Prius in Plug-In Business Edition+ form makes enormous sense. While Toyota might not admit it, because the development costs still outweigh the list price requested, a Prius does not represent sterling value for money…yet, thinking out of the box, it is, in reality, a veritable bargain, from a high-volume manufacturer that insists on putting its money where its mouth used to be. It is also protected by a five years, 100,000 miles comprehensive warranty. I have a massive respect for the car and for the car company that has committed to a sustainable automotive future. Good on you, Toyota!