The polarised opinions surrounding 'city cars' might mean that potential owners are missing out, reports Iain Robertson, as he contemplates the sheer joy of two-pedal motoring in a car that defies conventional thinking.
As a professional motoring writer, I appreciate the privileges provided to me by a motor industry that is enduring an immense number of changes. Riven with cliches and a marketing hype-induced compulsion to pursue niche opportunities, with some of which I find concurrence (but many of which utterly fail me!), I do harbour concerns that meeting the numbers' expectations does lead to a decline in quality and more than a few carmakers are already reaching that state of denouement.
Of course, SUV, or Sport Utility Vehicles, while popular at the moment, could be one of those inevitable fashion statements that crashes and burns with such severity that not having an alternative ace up the industry's sleeve might cause it irreparable damage. There has already been a shift in the sector towards front-driven models, often without a 4×4 option, a factor that I believe to be eminently appropriate, once the consumer costs of operating four-wheel-drive transmissions and their associated wear rates are taken into account. Unless you absolutely and unquestioningly NEED 4WD, there is no earthly requirement for it.
All of this is served up barely noticing the ultimate irony of creating vehicles that are faster, that can be more economical and capable of passing environmental tests, while salary-related speeding offences are introduced to fill up the coffers of a government that is not receiving as much revenue from the traditional fags, booze or even income tax routes. Yet, as much as I appreciate larger vehicles, not just from a personal, dimensionally-dependent premise, which arises from my two metres of height and size 14 shoes, it is the smaller variants with which I find my happy motoring haven. Fortunately, many of them prove to be perfectly accommodating.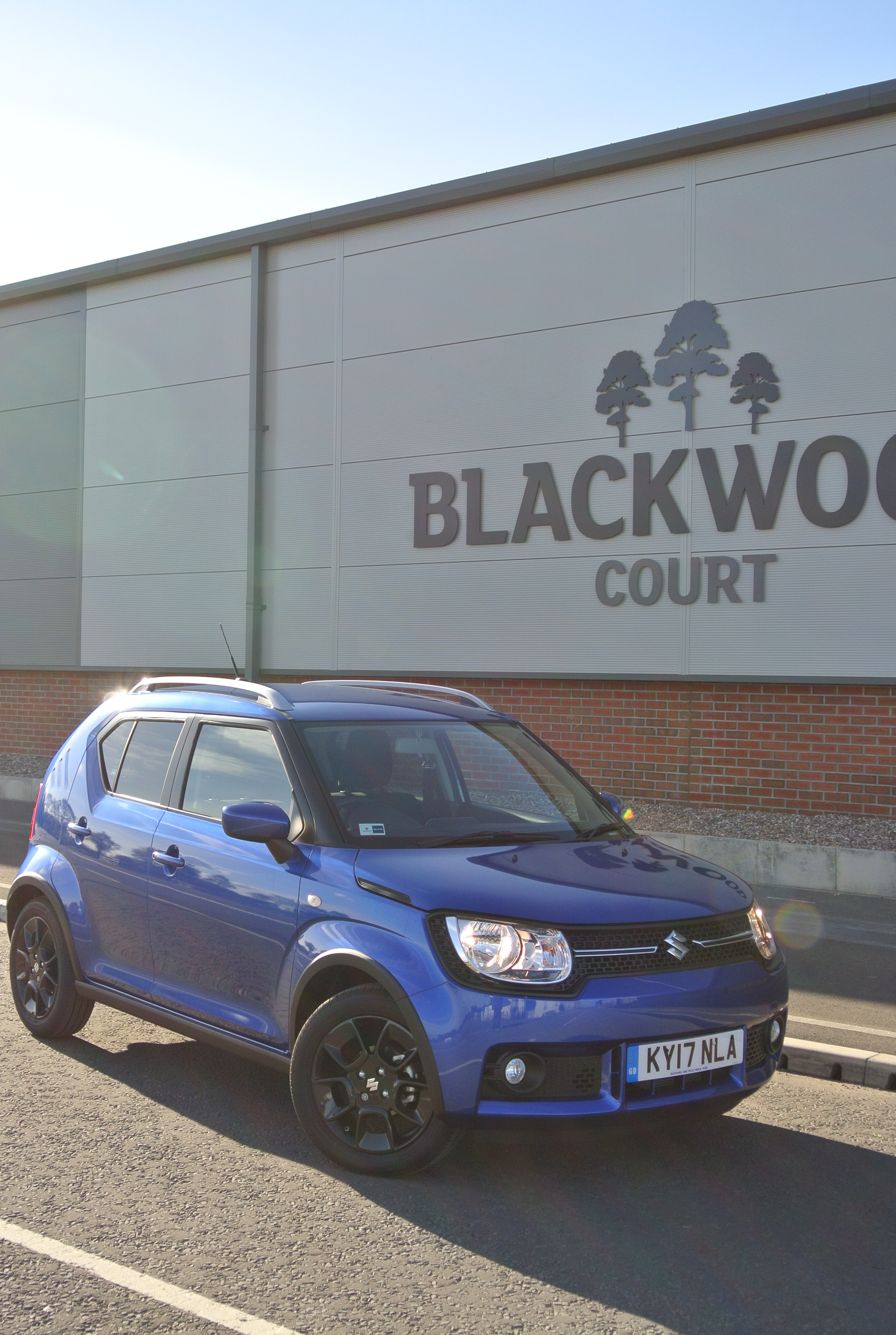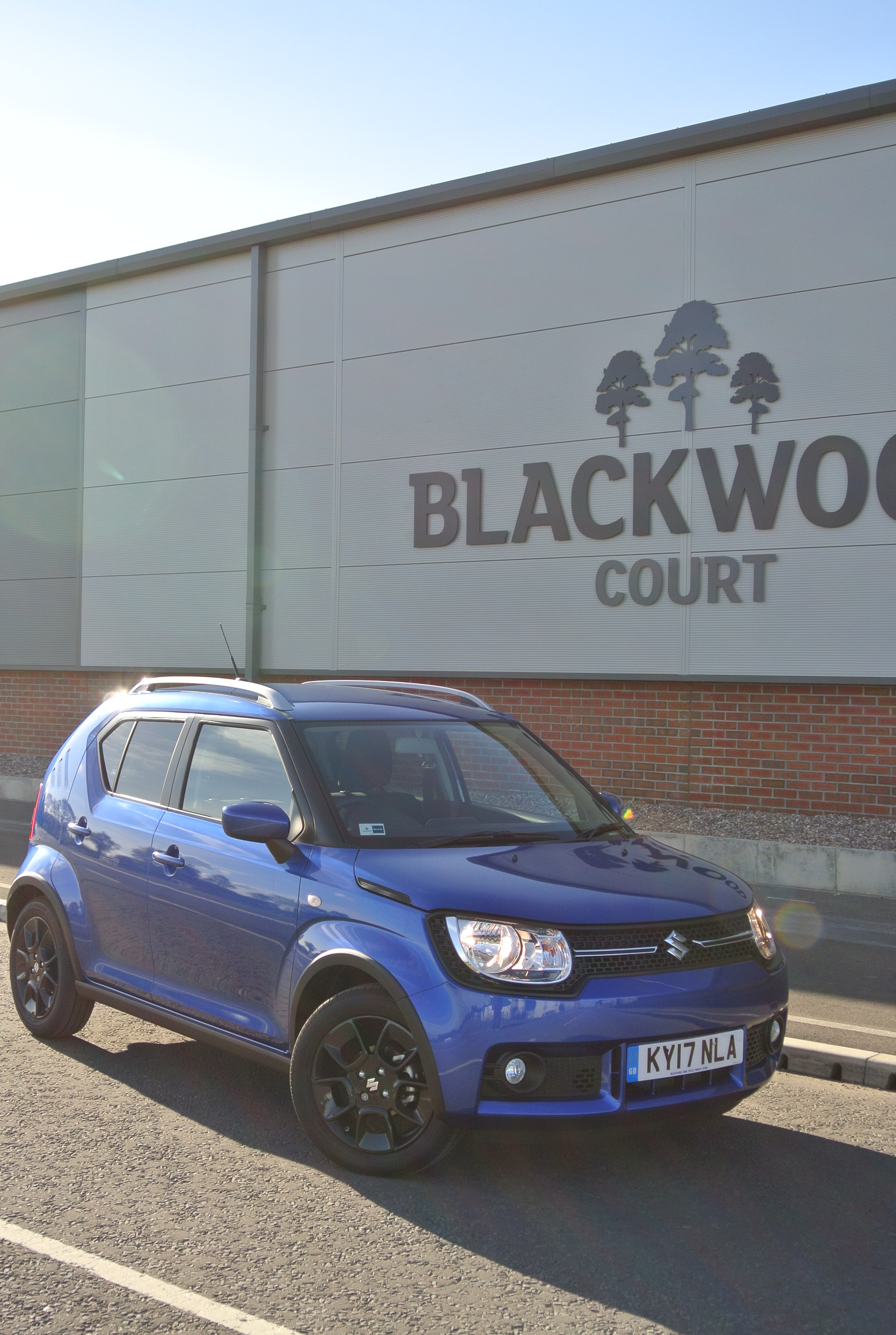 The Suzuki Ignis is a case in point. Within its 3.7m length, 1.69m width and 1.59m height exists space for four adults. While Alec Issigonis may have created the ultimate Mini, since turned into a modern Maxi by BMW, the current Ignis fulfils that earlier role to perfection and its optimised steel body tips the scales at a mere 865kgs. By any comparison, the Ignis is a lightweight but, as on-road experience affirms, it is also as tough as old boots and constructed rigidly enough to allow its suspension to work efficaciously on our far from forgiving roads, whether in town, or countryside.
As I get older, I start to become aware of the very aspect that young car designers have a tendency to ignore: reduced flexibility. Of course, being tall has never helped my case much and a lot of design-centric new motorcars take little account of an ageing population that enjoys the freedom of mobility, let alone enhanced accessibility. If there is one stand-out feature from within the cabin of the new Suzuki Ignis that impresses me most, it is the outstanding view outwards, particularly when making over-the-shoulder visual checks, when driving off slip-roads onto motorways, or departing awkwardly angled back lanes, especially in the cityscape. 'Old folks' join the queue right here, because you will love it!
Yet, there is significantly more to admire. That lightweight construction does not demand a hefty, fuel-guzzling and environmentally scary engine. Suzuki's neat little 1.2-litre four cylinder DualJet engine, which develops a modest 87bhp and around 88lbs ft of torque more than suffices. Emitting a mere 104g/km of CO2 puts it into the commonest road tax bracket, while its eminently achievable 61.4mpg Official Combined fuel return, even though I managed to knock it down to 47.6mpg with much spirited driving, ensures that its teensy 32-litres fuel tank capacity seldom costs more than £25 to top-up. The 'impecunious' and 'costs aware' classifications of driver can now join the queue too.
In mentioning 'spirited' motoring, let me tell you that this wee machine will register no less than 120mph on its analogue speedometer (only 4,750rpm on the rev-counter), against a quoted maximum of 106mph and its 0-60mph benchmark acceleration is said to occupy just 11.5 seconds of your life, which is more than enough to keep up with and exceed the expectations of the throng. However, it is worth highlighting that the reason for my wishing to test this particular model lies in its application of the AGS gearbox.
To be fair, both single (like the Suzuki) and twin-clutch (like VW Group products using DSG) autoMATED transmissions (emphatically NOT autoMATIC units) appear to have fallen out of favour with a number of carmakers. Many single-clutch units are too jerky in use, while the twin-clutchers can be expensively unreliable. Many of the less pleasant aspects actually lie within the control of users, who tend to drive them as though they were equipped with fully automatic transmissions…which they most definitely are not. The disconnect lies with dealer staff that seldom explain properly the benefits of the transmission types.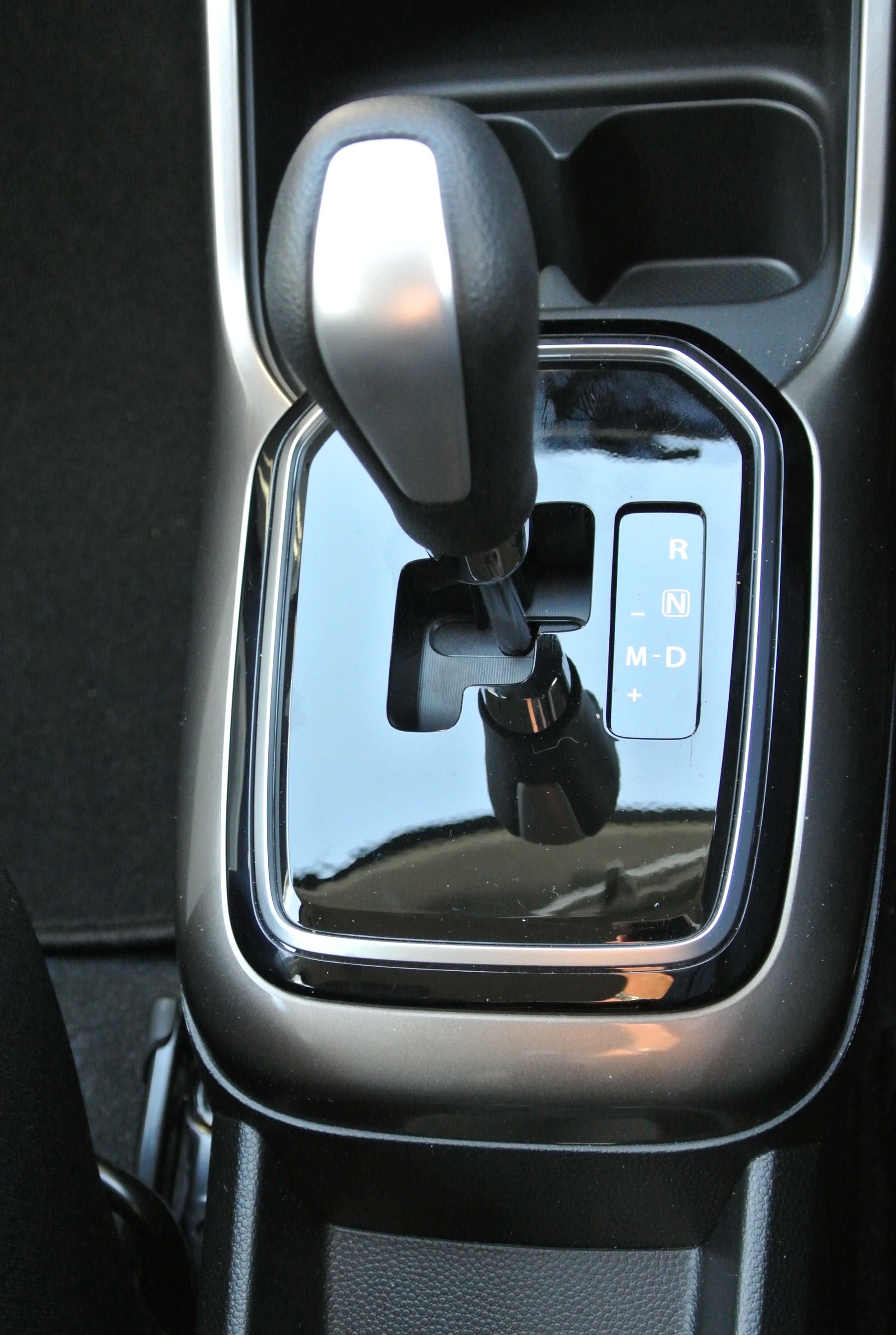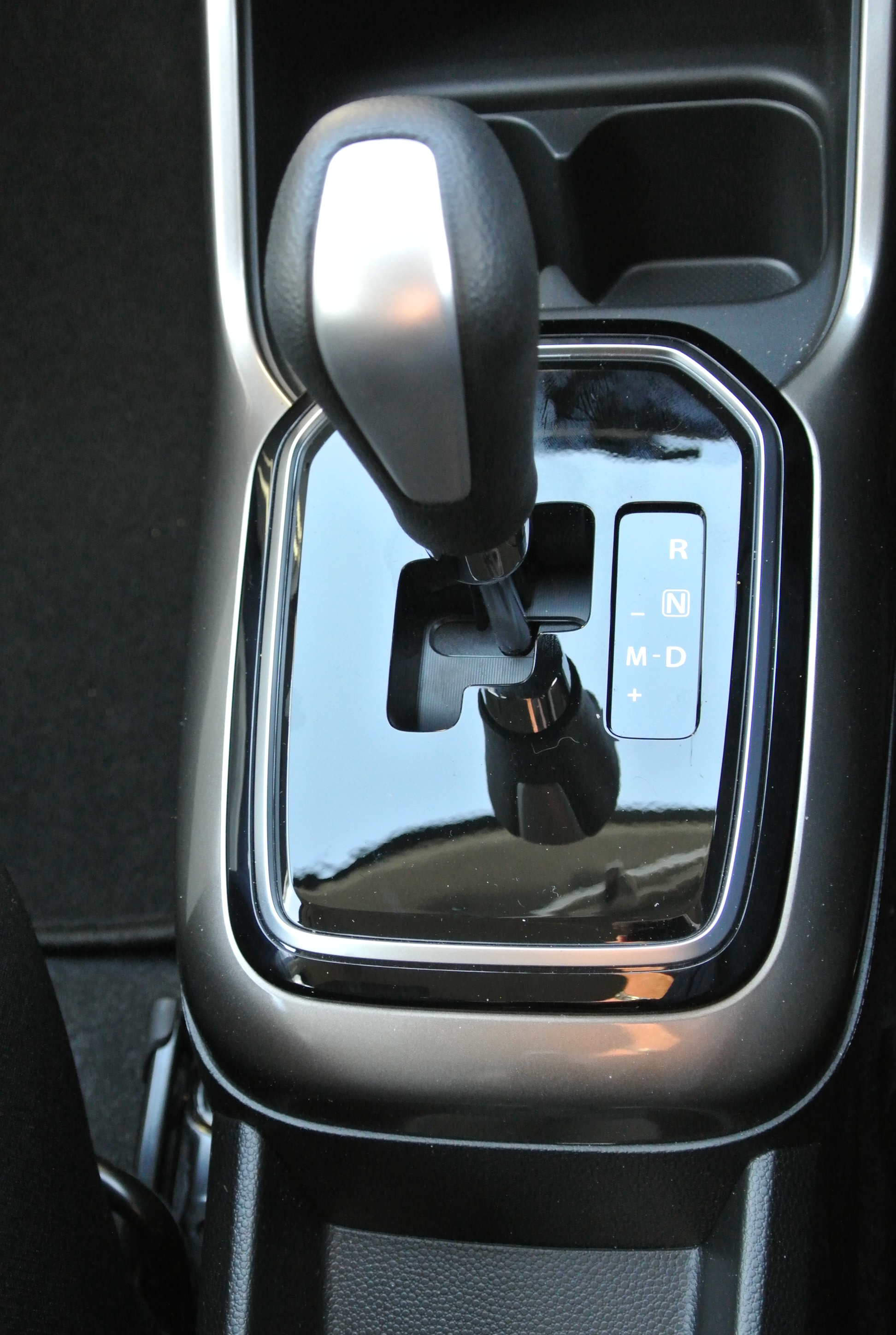 To drive the Suzuki AGS properly demands a small amount of mechanical know-how. The engine will only start, when the transmission lever is in 'Neutral' (N). Once Drive (D), or Reverse (R), is selected and the throttle pedal depressed, the car will move in that chosen direction. However, I have a teensy aside to make, in that the reversing camera image that appears on the large iPad-like Pioneer screen in the dashboard is reversed…it is highlighted but it is also a bit odd.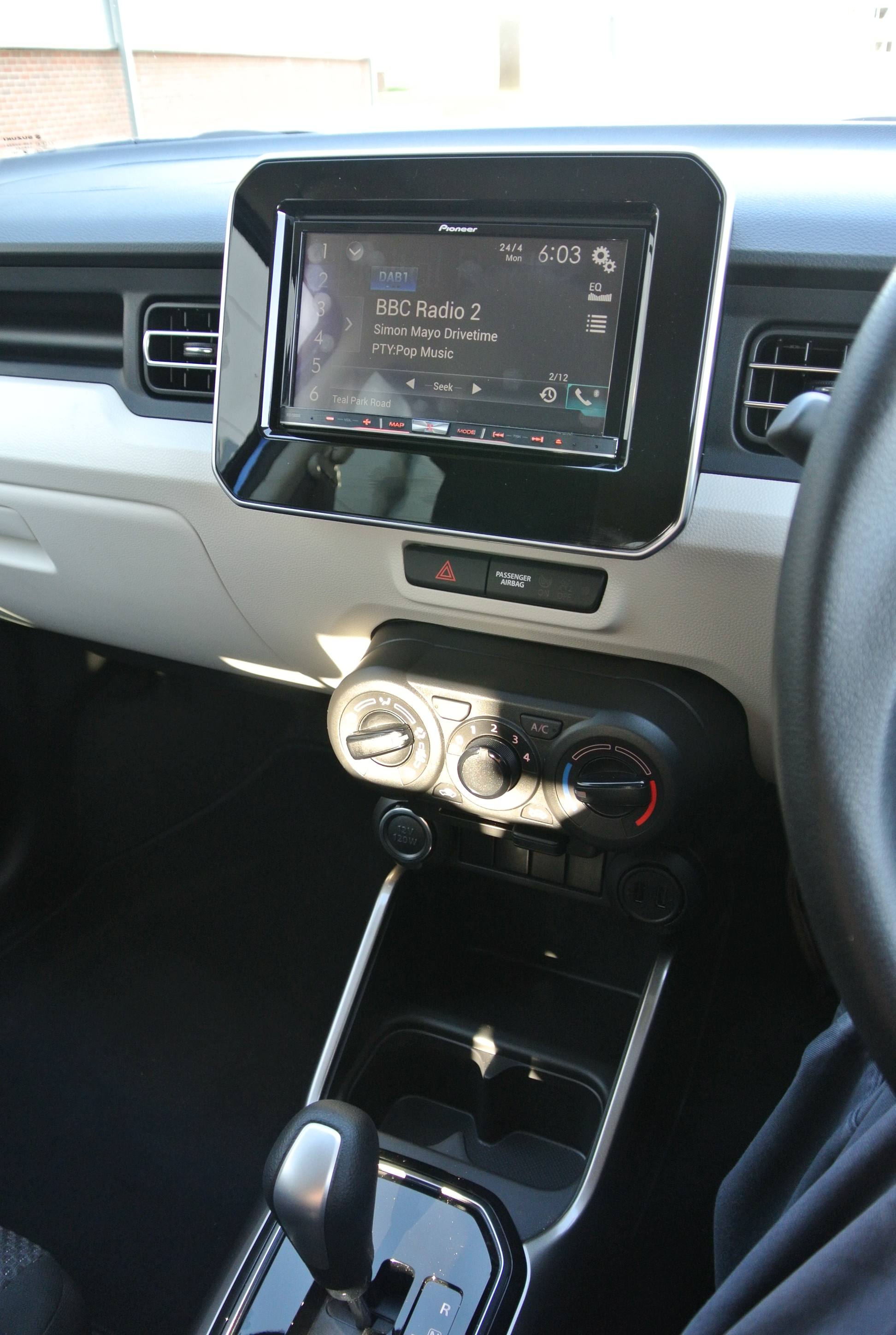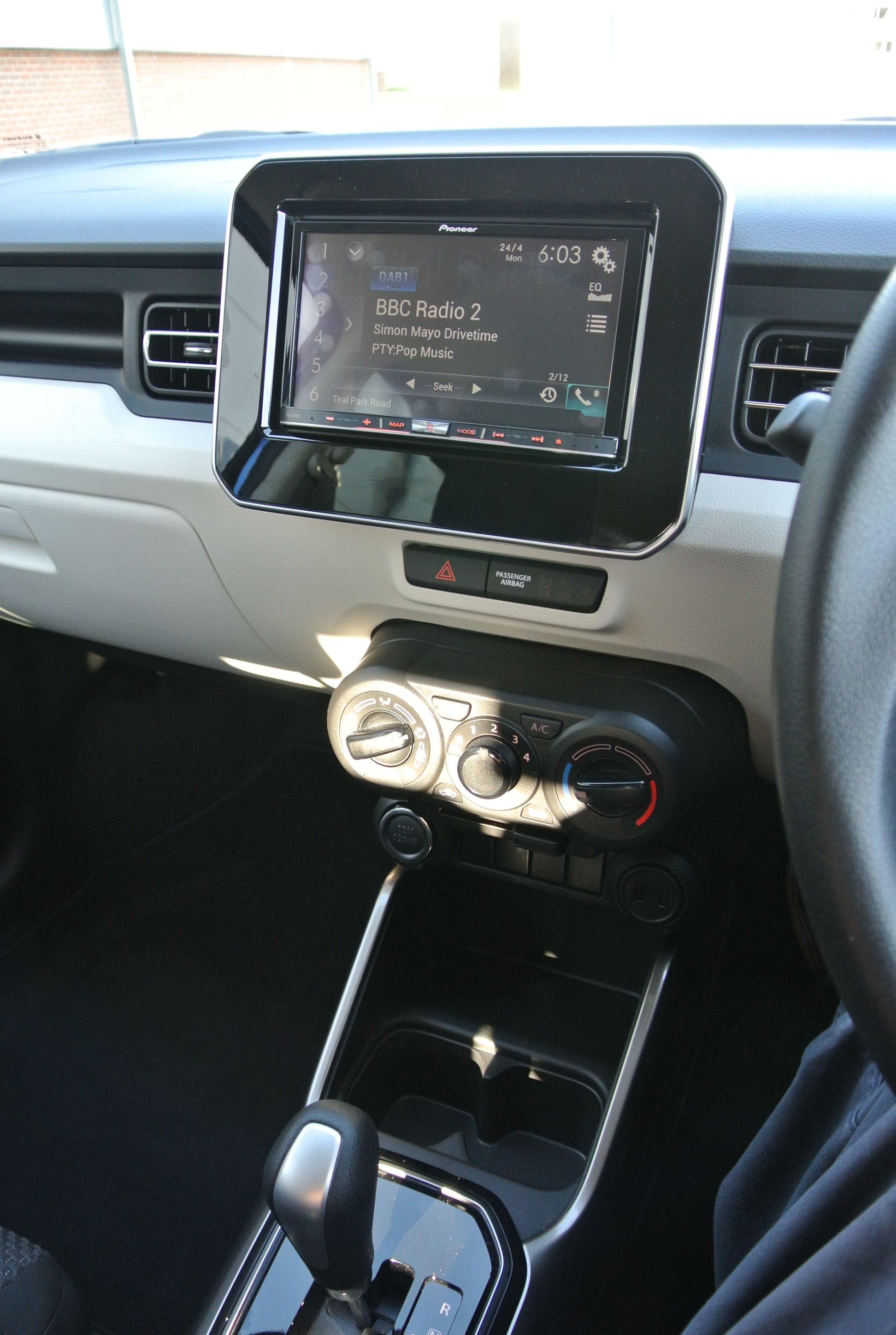 Anyway, back to the drive…a Manual (M) selection can be made, which I find preferable personally, which allows the driver to control each of the five forward gear ratios. Although the advanced electronics package of the Suzuki system means that less jerkiness exists than any other single-clutch device, I prefer to temper it by lifting off the accelerator slightly on shifting gears, just as I would with any manual gearlever selection. The resultant progress is seamlessly smooth and engaging fun. Interestingly, the Suzuki system also demands a forwards motion of the lever to select lower gears, with a rearwards motion for higher ratios, which is sensibly like race-car format…although it is the opposite of almost every rival system available. Lovers of 'two-pedal' transmissions can now join the queue.
It is almost too simplistic to regard the Ignis as a 'puddle-jumper'; understandable, though, as most of its predecessors, which were based on Japanese 'Kei-class' city cars, although packed with goodies, offered virtually zero dynamic sophistication whatsoever. At low speeds, it is easy to think of the Ignis as falling into that classification. However, at moderate and higher speeds, the Ignis comes alive, helped undoubtedly by exceptional chassis damping and its studiously rigid construction.
Rather than jouncing uncomfortably from one road surface imperfection to the next, the Ignis rides firmly and even sportily, almost encouraging the driver to take its handling envelope to the limit. It is a situation aided by surgically precise steering that requires only limited effort, due to the low overall weight of the car, but which also tolerates sudden direction changes, such as zipping through roundabouts, without incurring secondary deflections. An active driver can derive a tremendous sense of enjoyment from pedalling an Ignis at almost ridiculous speeds, overtaking slower vehicles in an unruffled manner and making outstanding progress without incurring penalties of any sort. The overall package is assisted with powerful brakes, on which there is seldom a reliance as the gear ratios help to slow the car very efficiently.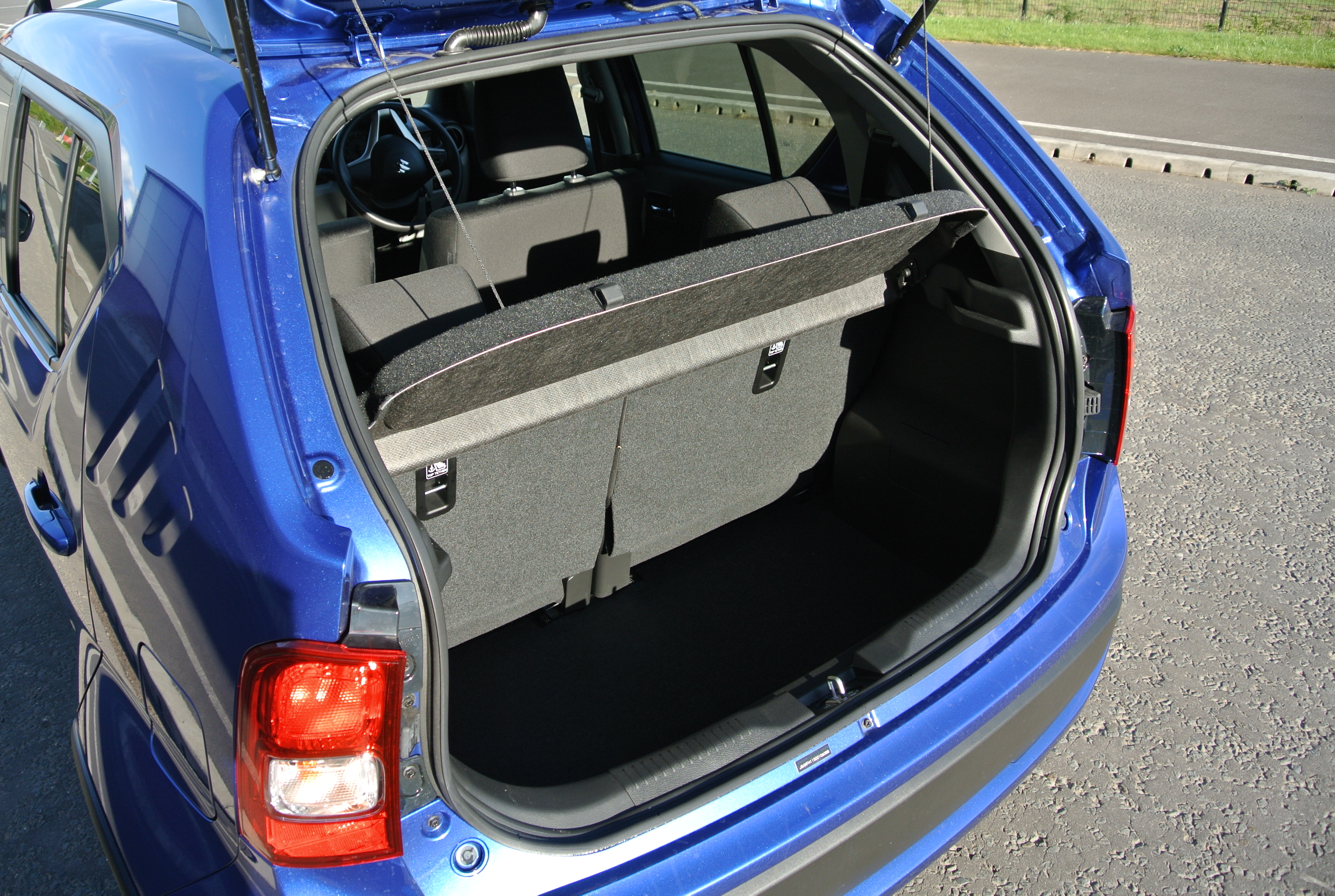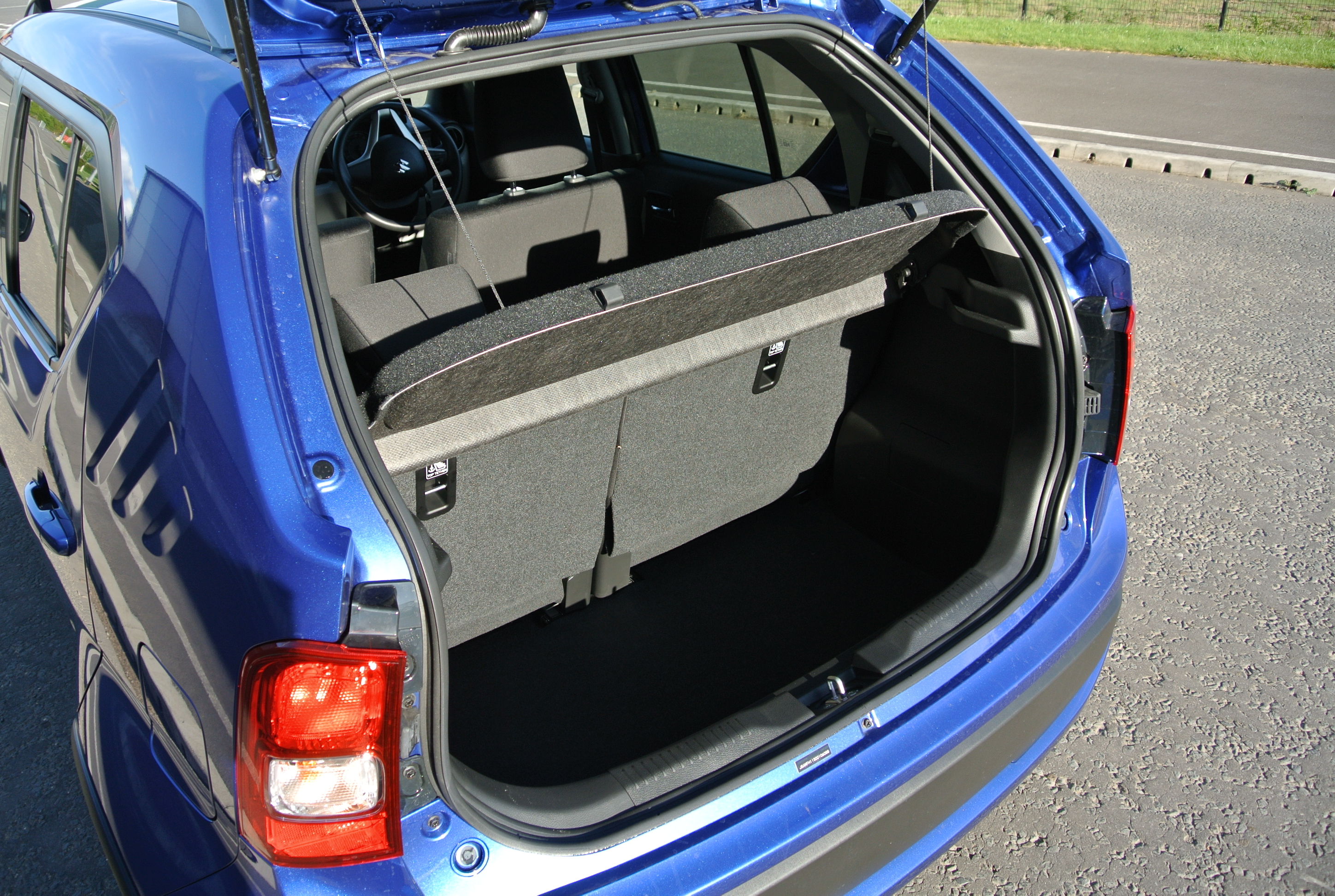 If there is one major problem attached to driving a Suzuki Ignis with any gusto, it lies in the obstructiveness of other road users, some of which believe clearly that a 'tidgeymobile' should never be capable of overtaking them, let alone leaving them for dead, once you do.
You can own a Suzuki Ignis in either SZ-T, or SZ5 trim guises for £12,299, or £13,799 respectively. In my book, it has no rivals. Zesty, roomy, easy to park, frugal, great looking, immense fun and, with the added convenience of an automated transmission, it is a well-equipped and technologically capable package that is both easy and engaging to drive, regardless of age, sex, or automotive passion. In my honest view, I have not enjoyed so much fun for ages in a motorcar and we can all benefit from that final conclusion.