Despite looking like nothing other than a Vauxhall (the clues are in the styling cues), writes Iain Robertson, the all-new Crossland X is around 50% Peugeot, which some potential buyers might find slightly off-putting.
When you review the shape of the new car scene, there is no denying the incredible march of the all-conquering SUV. In fact, there is scarcely a carmaker from anywhere in the world that does not have a Sport Utility Vehicle in its line-up, with the big volume players exploiting every possible niche en route to not only creating but also satisfying apparent consumer demand.
If you had not heard already, Vauxhall and, its German partner, Opel have been subjected to a major takeover bid by PSA Group, the company that owns Peugeot, Citroen and DS brands. While the announcement made only a few weeks ago came as a complete surprise to many people, the former British and German arms respectively of US automotive giant, General Motors, have actually been involved in a strategic manufacturing partnership since 2013, principally at the Zaragoza Factory, in Spain.
Of a multi-model launch programme taking place in 2017, Vauxhall has the new Crossland X and larger Grandland X set to join the existing middle-ground Mokka X, as its broad brush approach, using the 'X' suffix, to the SUV sector. Both of the new cars are based on the Peugeot 2008 and 3008 platforms respectively, using the French company's mechanical, electrical and electronic packages almost in their entirety. While the Grandland X is still a few months off its launch programme, obtaining an early opportunity to sample the Crossland X (due in July) is a genuine privilege.
The car pictured is actually a final prototype, in production-ready form. However, apart from its cliché lower bumpers, which means that it qualifies as a 'crossover' model, the Crossland X is like many of its intended rivals, in that it is stoically front-wheel-drive, possessing not even a whiff of extra torque transfer to its rear axle. There is nothing wrong in it, as the vast majority of its competitors have the same levels of dynamic capability. However, while SUV is very much 'in', in terminology, the car is actually more of an MPV, which I define as a taller than average family car, with seats for five and a degree of flexibility thrown into the bargain.
Fortunately, what most buyers will see is ALL Vauxhall, Crossland X's design having emerged from the fertile mind of the company's Styling Chief, Mark Adams. His 'floating roof' signature that also appears on the Astra estate car, is wrote large across the new car's rear shoulders, in the process creating a coupe-like outline, even though the actual internal dimensions are significantly grander than they appear to be. In fact, the boot alone offers around 20% greater capacity (410-litres) than the highly-regarded and market leading Mokka X. It gains from a split-level rear floor that, on its top setting, means a completely flat load deck, when the back seats are folded down.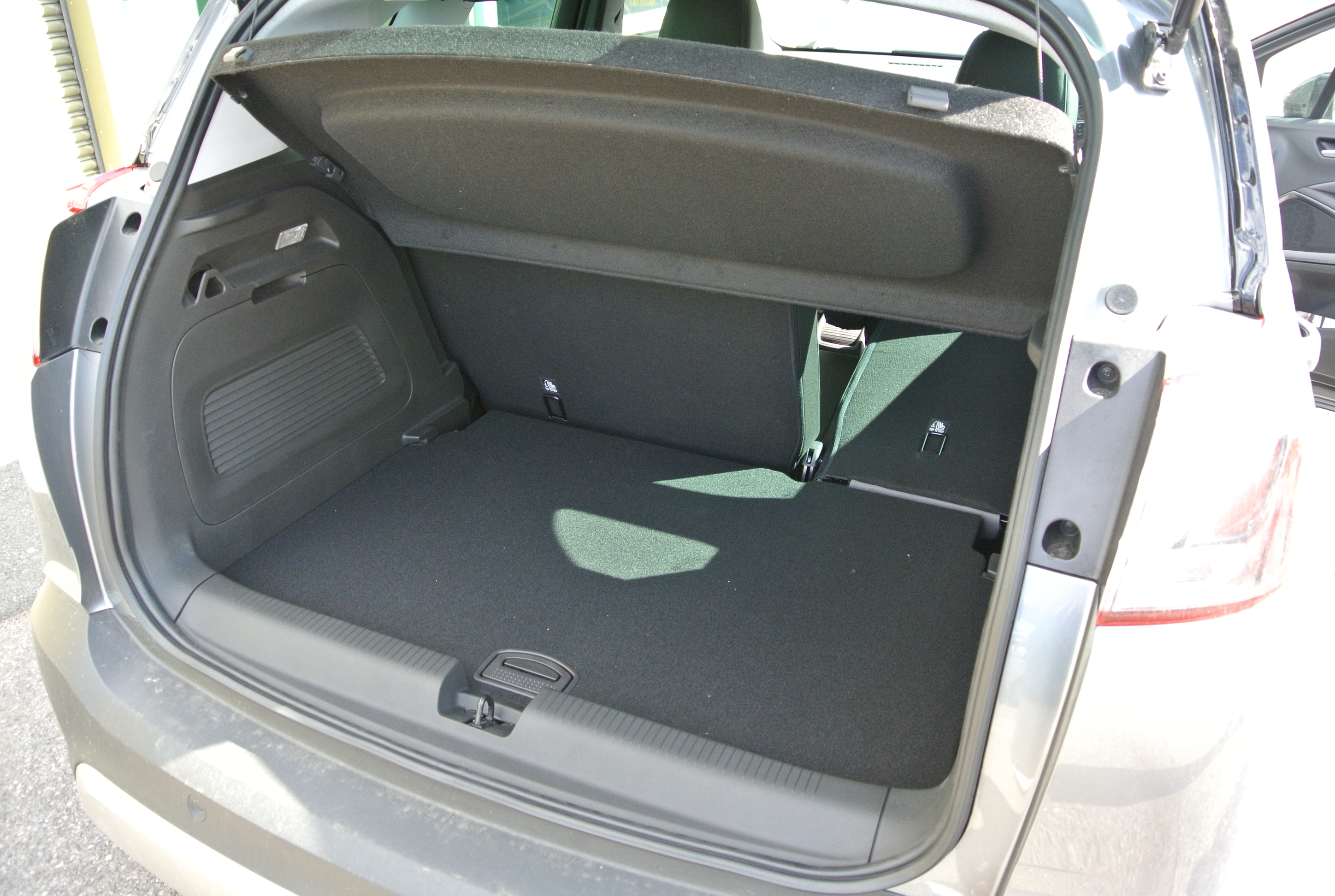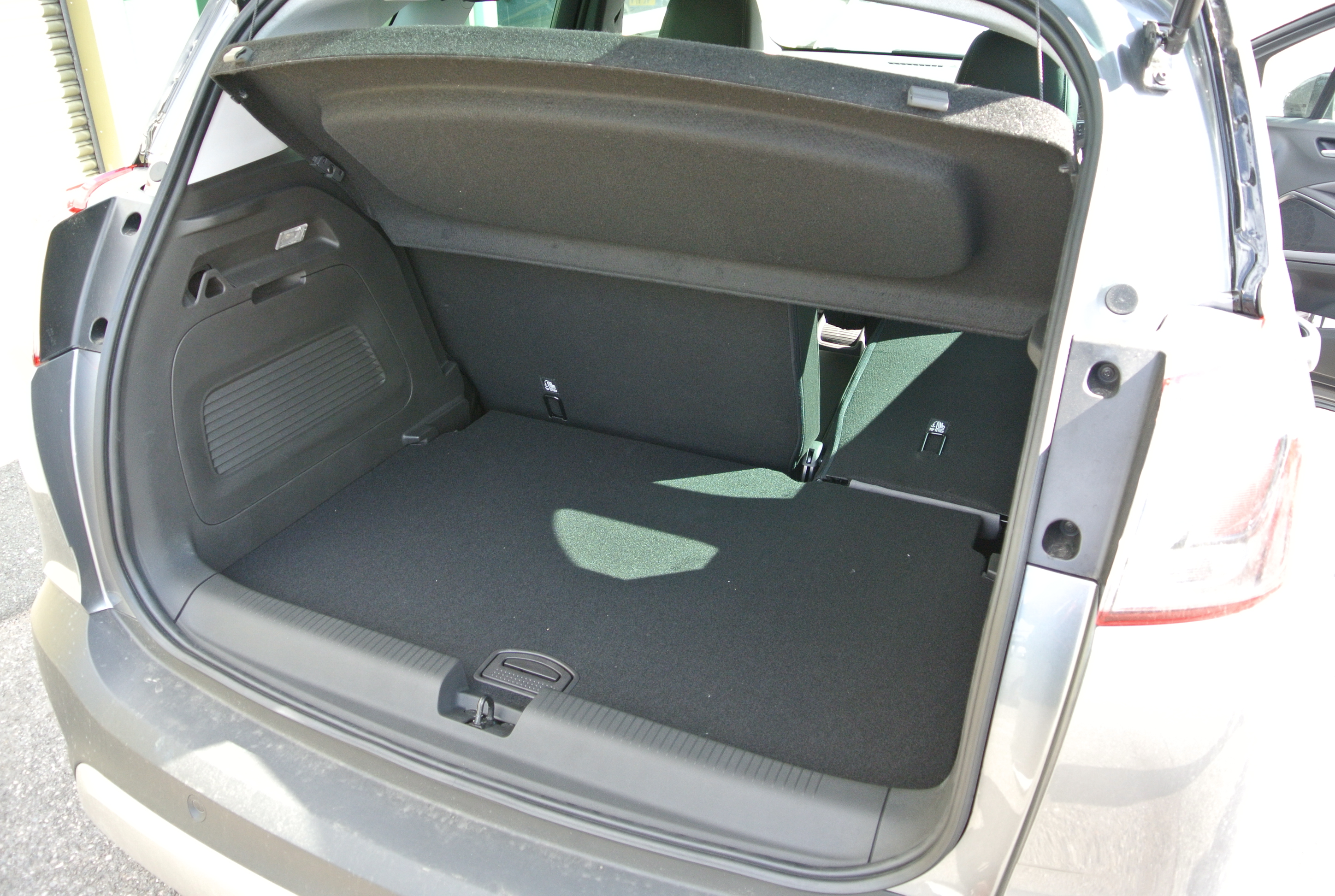 Although the prototype did not feature the sliding rear seat assembly, also known as Flex Seating, it will be an option on certain models. This level of flexibility is ideal for mums with babies in carrycots, as the rear seats can be slid forwards, the carrycot held securely in place in any case, by hooking up to the ISOFIX mountings, so that mum only needs to turn slightly to be in immediate contact with her child, whether it is fractious, or not.
The range of adjustment of the front seats is enormous, as it is with other modern Vauxhalls. The driver is fronted by a twin-nacelle, analogue instrument display and a standard 7-inch central display screen (8-inch optional, for the rearview camera and cross-traffic rear accident mitigation), contained within a high-quality, soft-touch dashboard moulding. The driving position is commanding, which enforces a more upright stance within a car that is around 16cm shorter than an Astra hatchback but with plenty of head, shoulder and legroom as a bonus.
As with other new Vauxhalls, connectivity is key and, apart from Apple CarPlay and Android Auto, Vauxhall's own On-Star concierge service is central to the package. It is worth highlighting that the PSA relationship, which has gifted the 2008 and future Citroen C3-Crosser platform to the joint production exercise for Crossland means that instead of the familiar Vauxhall line-up of petrol and diesel engines, PSA Group units power all Crosslands. The car depicted is powered by a 1.2-litre turbo-petrol in 107bhp form. There is also a 78bhp 1.2-litre petrol, as well as a 96bhp 1.6-litre HDi diesel. Sold across three core specifications (SE, Tech Line and Elite, with NAV options), Vauxhall is playing hardball with its pricing, an aspect with which it has been most successful on current Astra and Insignia line-ups. SE starts at £16,555, rising to £18,455 for an Elite Nav model.
Inevitably, ticking the options boxes will whack the price upwards and it is worth noting that there are two additional states of engine tune once you progress up the list from SE to Tech Line;  a zesty 127bhp version of the 1.2-litre petrol and a 117bhp version of the renowned PSA 1.6-litre diesel. Quite how the latter is going to be received by potential buyers remains to be seen but it is clear that Vauxhall expects the petrol units to predominate.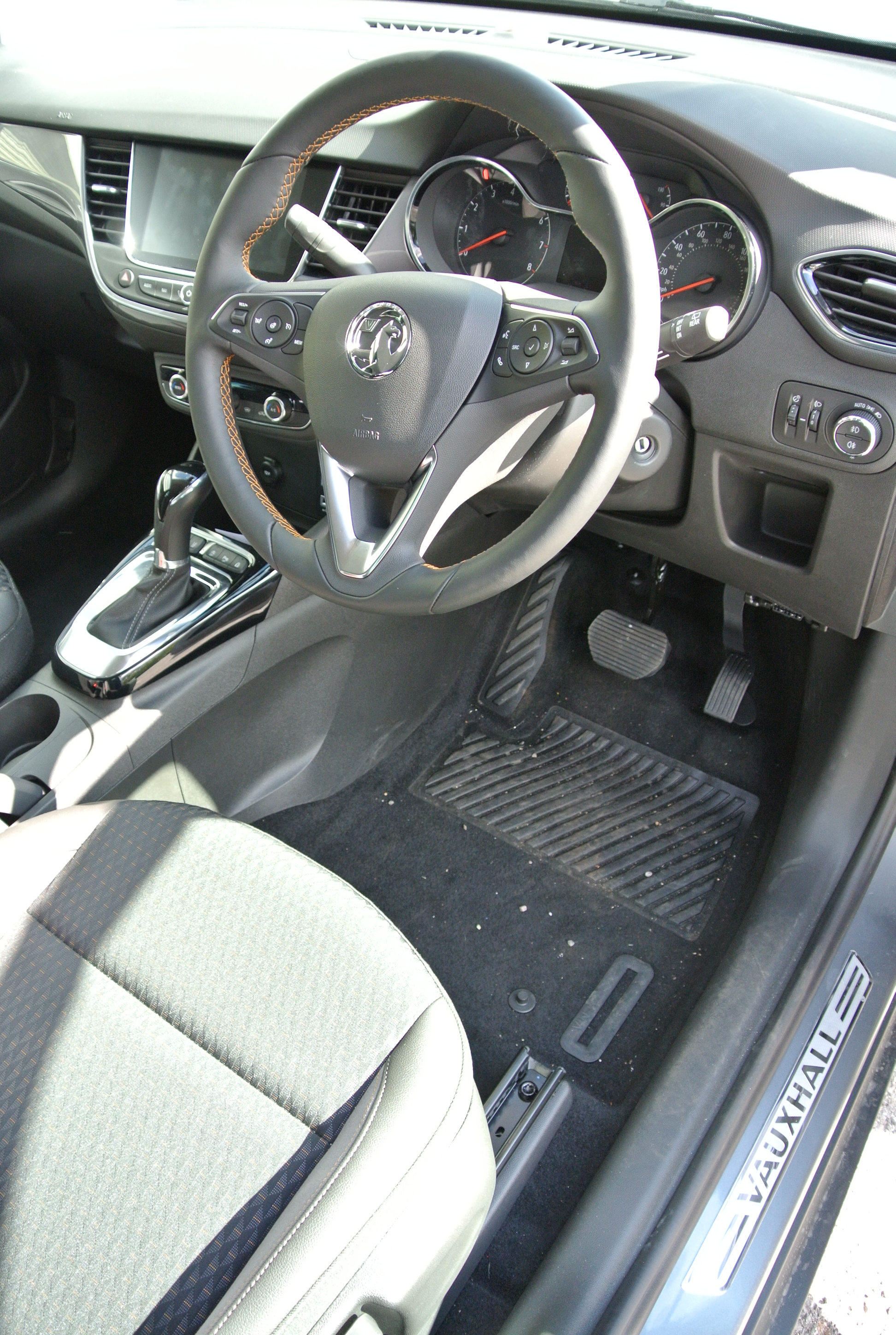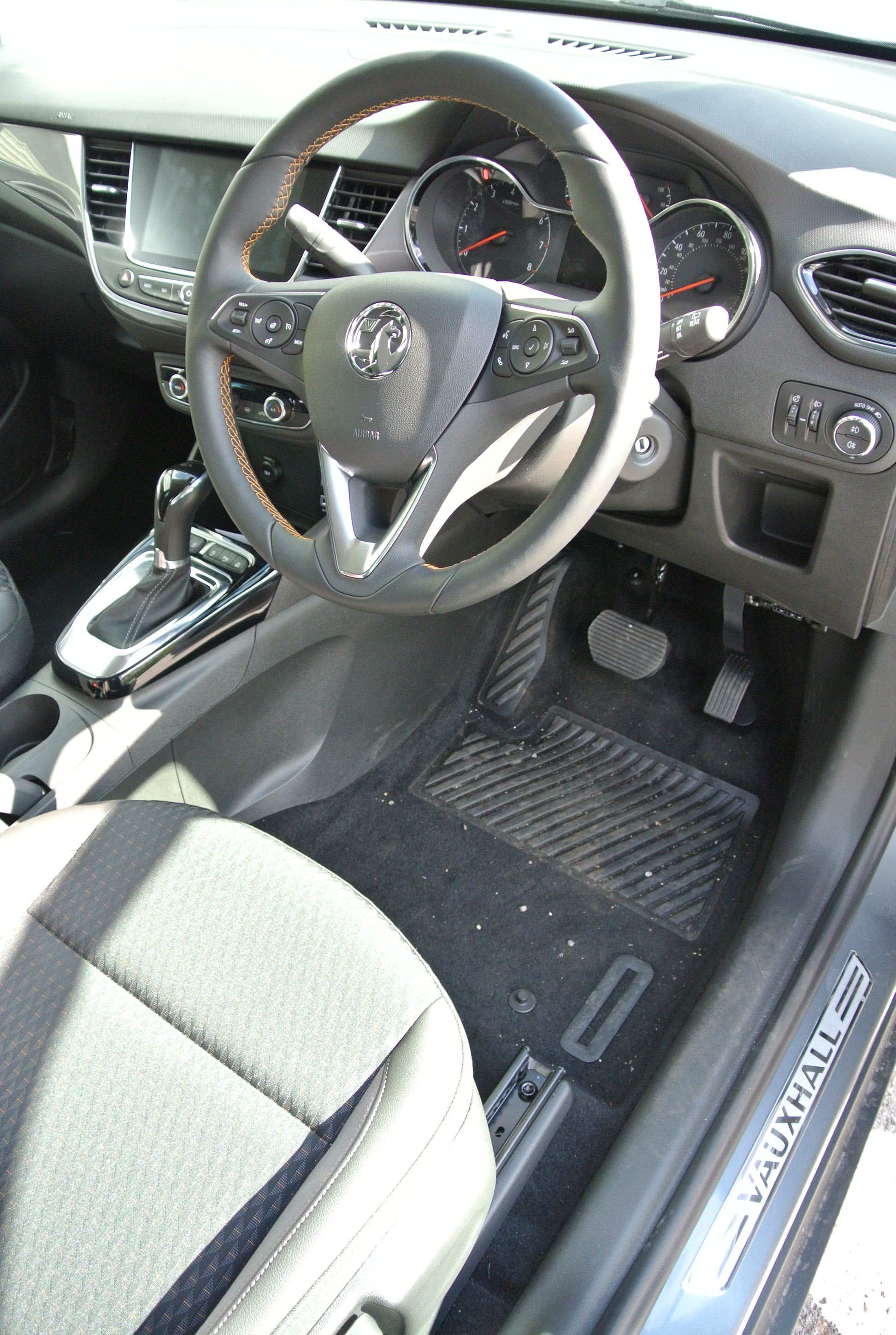 Of course, safety, security and even heavier hints at autonomous motoring form the basic specification backbone, with self-parking, rearview camera, intelligent cruise control, lane departure and road sign recognition all on offer. The majority of them can be accessed through the touch-screen, or switches in the console. Connectivity remains a priority and Vauxhall's all-encompassing concierge service (On-Star) is available as standard on some models, an option on others. The Crossland X's interior detailing follows customary Vauxhall style, with plentiful piano black inserts and alloy trim fillets set into the soft-touch dashboard moulding that add to the appeal of its high quality décor.
It is a fairly compact car and is markedly smaller than the Mokka X and Vauxhall appears to know its place in the new car scene, with Ford's Brazilian-built EcoSport (which is also produced in India and Russia) being a key rival. Just as Vauxhall has been winning its decades-long battle with Ford (in the UK, at least), the new Crossland X will force Ford back to the drawing-board, because the EcoSport model is not really competitive at all. Of course, there is rivalry from within, as the Peugeot 2008 and forthcoming C3-Crosser will want their share of this market sector. I can make zero comment about the C3 variant but the 2008, as good as it is, lacks the space and convenience of the Crossland X, so it will be fascinating to see how the retail message is imparted and the resultant deals that can be negotiated. You can lay money on it that recommended retail prices will all be slashed in fairly short order following the July launch.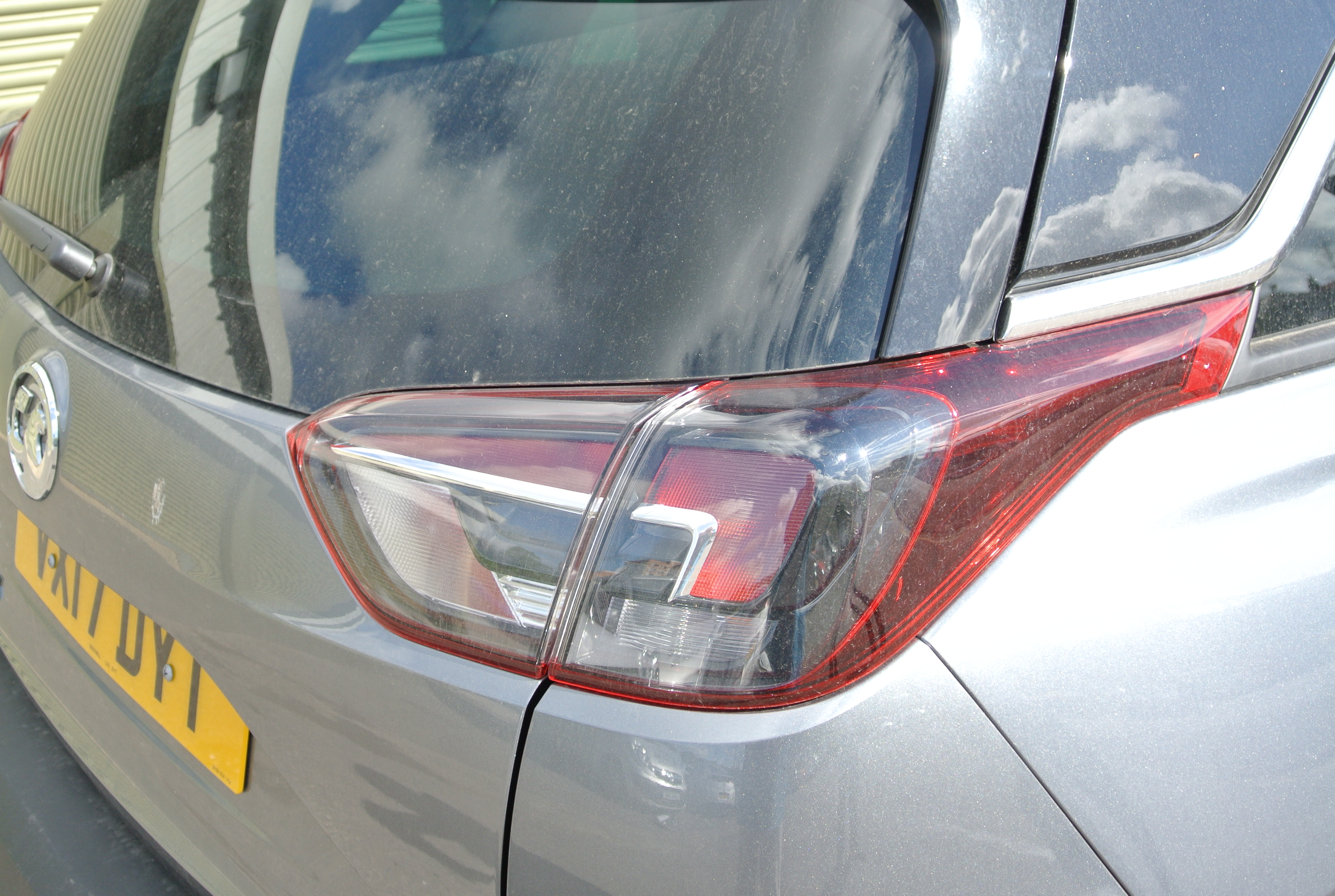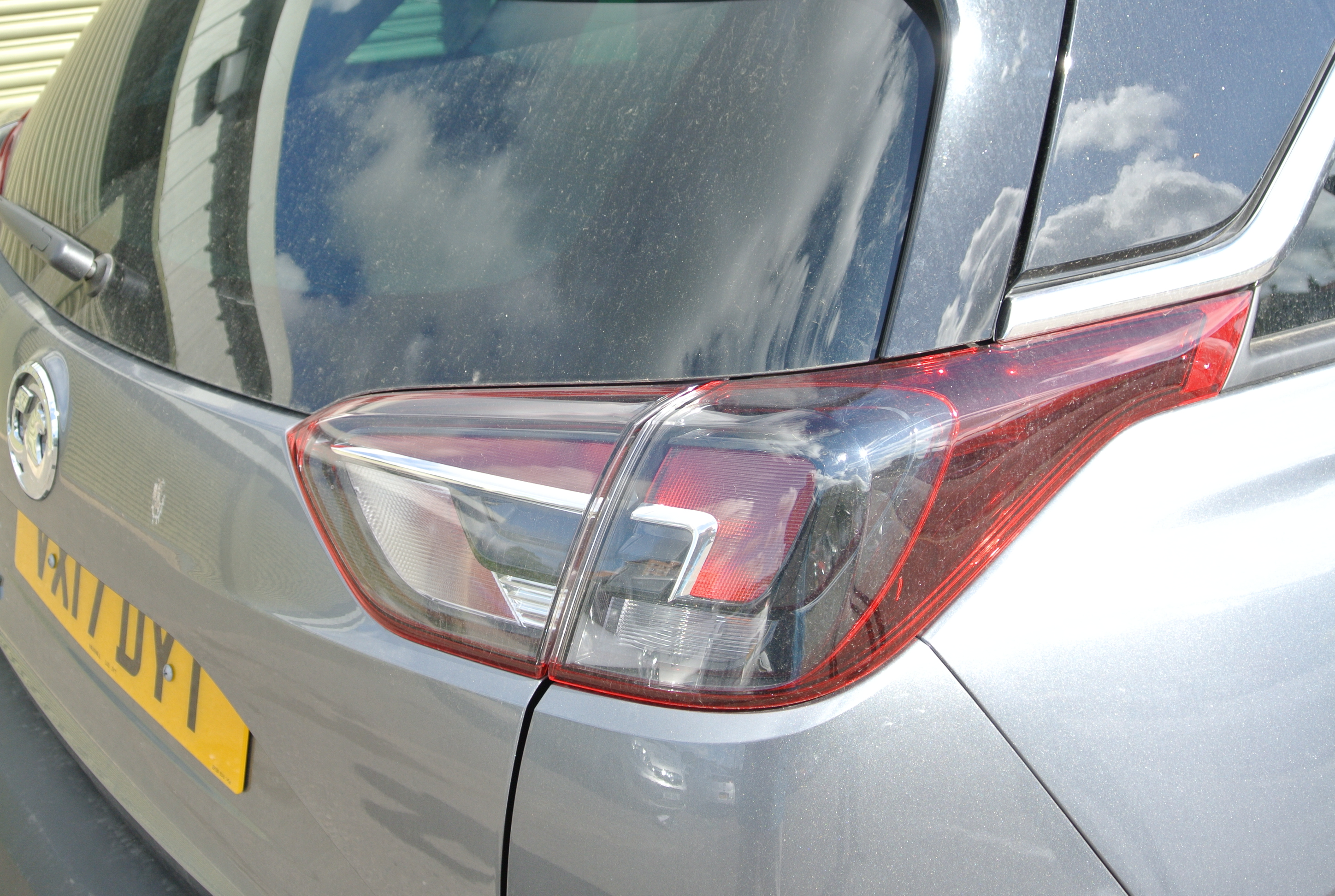 I shall never profess to being a fan of the SUV, although the new Vauxhall Crossland X serves perfect service as an MPV. However, as the market seems to want a never quenching supply of 'SUVs' in all sizes, I feel certain that Vauxhall will achieve what it needs to with its new model line. It is aimed squarely at females but I can see smaller businesses contemplating it, partly because it is a Vauxhall but also because of its potentially low running costs and what should be sensible residual values.