It has been suggested that small capacity engines might not be durable enough but Iain Robertson, who has sampled every 1.0-litre triple on sale today, suggests that they are fine and the latest Ibiza is a delightful compact hatchback. 
For the past 41 months, I have driven personal cars that have been powered by a run of three cylinder, twin-cam, petrol engines that have displaced a notional one-litre capacity. While my quota has been just two, the 72bhp naturally aspirated unit in my former Skoda Citigo and the latest 109bhp turbocharged device in my present Suzuki Baleno, I am so fascinated by the downsized technology that I have been endeavouring to sample every single rival unit.
My fascination has been nurtured by recent stories over the past 18 months emerging from Germany that suggest these small capacity power units will not possess any long-term viability, as they cannot meet future exhaust emissions legislation and that bigger engines are the future. In fact, I put that question to Suzuki Cars, a renowned exponent of 'clockwork engineering', and a spokesman (actually Alun Parry, the firm's excellent UK Head of PR) highlighted that small capacity units are the bedrock of the company and there are no plans to shelve them. In many ways, I was grateful to hear that.
Why do I like them? Simple. They are thermodynamically superior to four cylinder engines and they have allowed a number of car manufacturers to innovate in their engine designs (because they are all quite different to each other). Ford Motor Company, for instance, made great play, when it unveiled its turbo-triple a few years back, stating that it could fit on a single sheet of A4 paper. This same engine can be boosted to around 200bhp, although Ford seems to have drawn a production line at around 150bhp for the moment.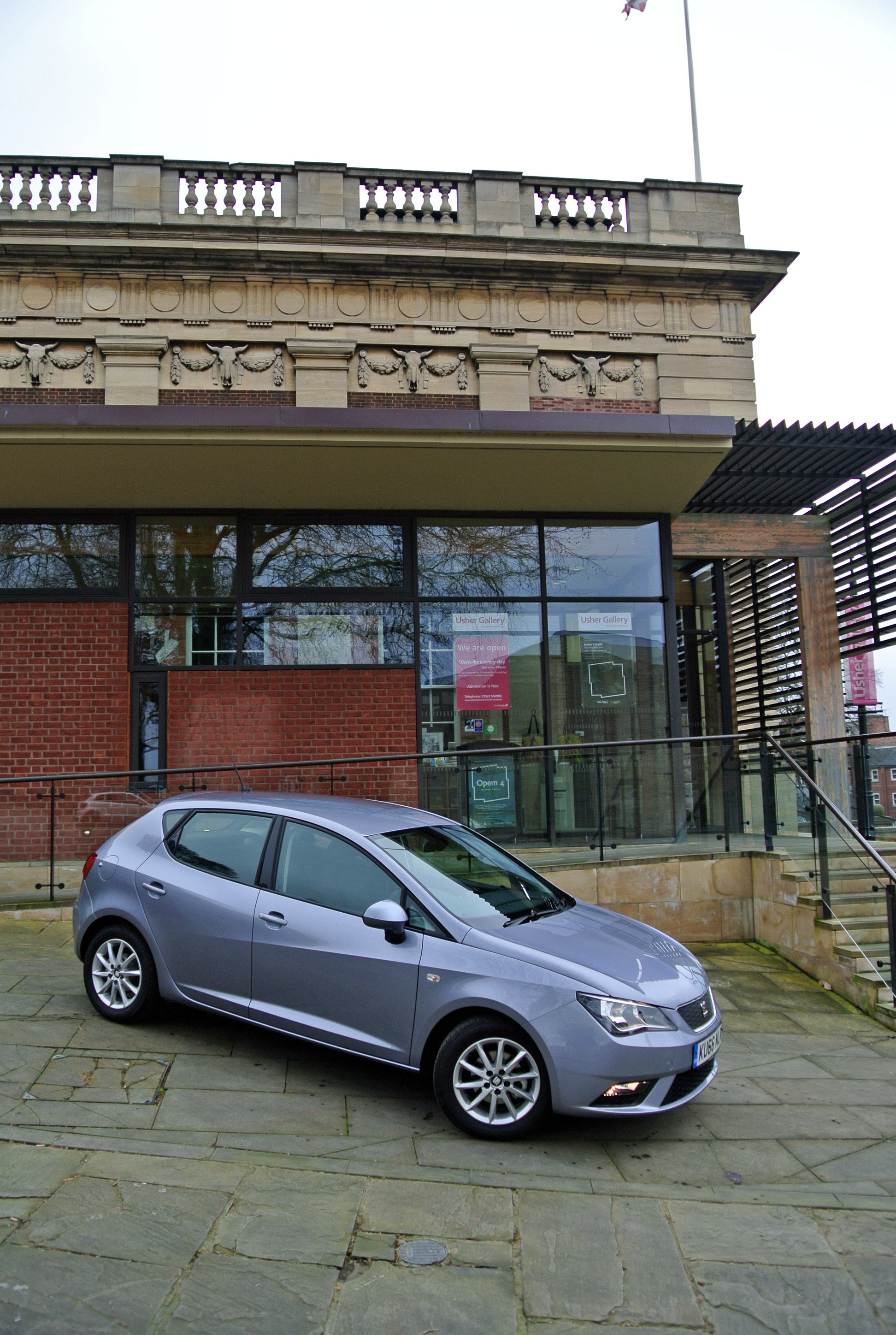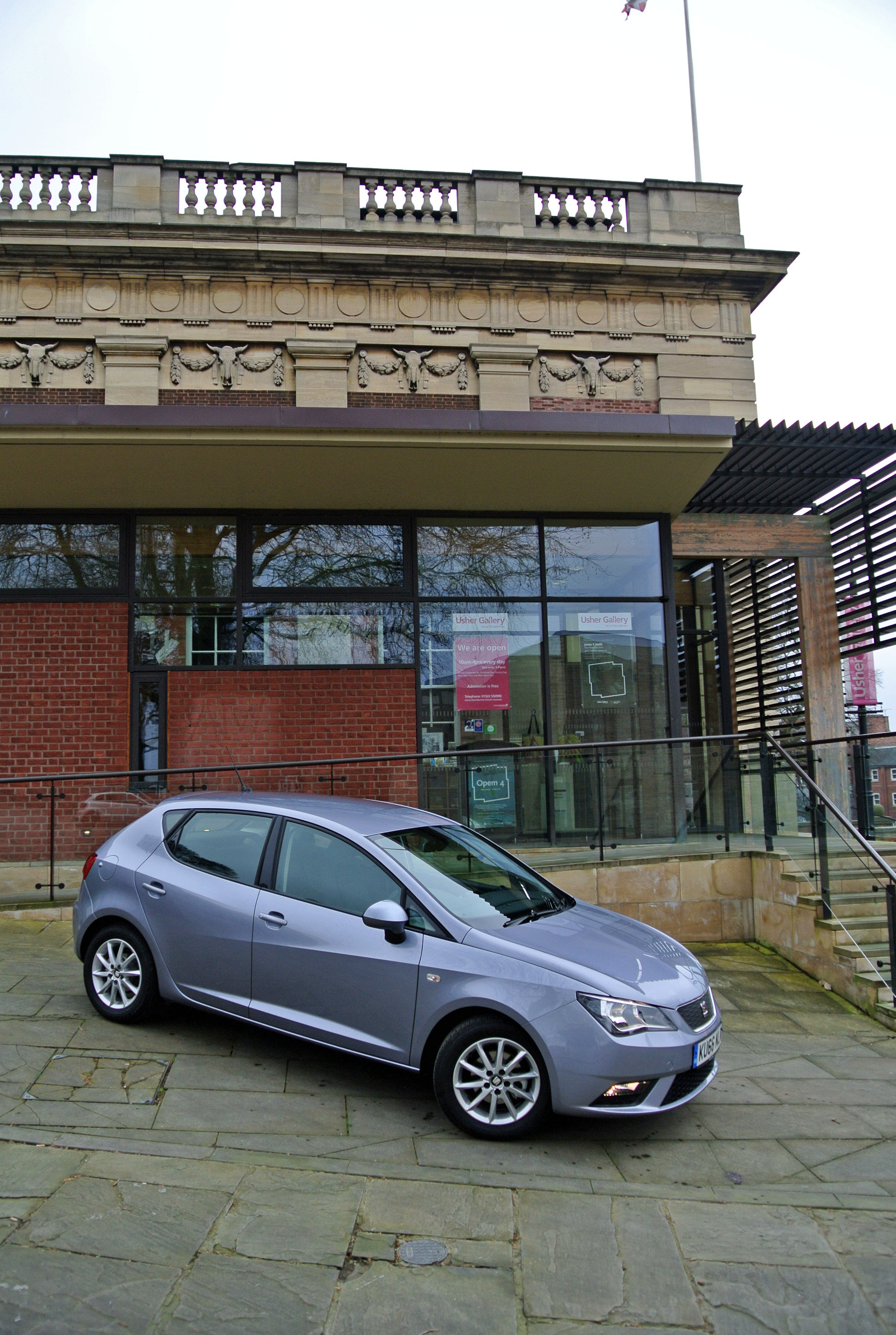 Another reason to like a triple lies in the lovely off-beat resonance that it can deliver, as long as the carmaker has not attempted to refine the engine into relative silence. It was one of the determining factors behind me obtaining a Baleno. It possesses a most engaging tonal quality and rather than sounding strained under hard acceleration, it actually sounds willing and eager, which are both characterful traits. In addition, these triples deliver excellent, almost disproportionate amounts of torque relative to their small capacities; another engaging trait.
Seat offers a choice of three, 999cc triples in its Ibiza model: a 75PS version (same non-turbo engine as my old Citigo); a 110PS turbo version that is hooked up to a seven-speed, twin-clutch, automated-manual gearbox, as opposed to the manual five-speeders of the other pair; and the midfield 95PS (92bhp) alternative on test here. Under the old VED (car tax) regime, its 98g/km CO2 rating would have equated to a zero annual on-cost. With the new Road Fund Licence (sic.) it will be the same £145 fee as ever other 'eco-car' that used to be acquired to avoid paying the extra tax.
To be fair to the VW Group, which produces the power unit, without installing balancer shafts in the engine that cancel out any uneven operational forces, it is surprisingly refined. However, crack open the throttle and the unmistakable rortiness of a three cylinder unit can be heard singing away delightfully in the background.
Of course, these engines, without trying too hard, can be exceptionally frugal to live with, with the notable exception of the greedy Ford unit. Of Seat's three, this one is the most efficient, returning better fuel economy than the other pair (67.3mpg Official Combined), despite the forced induction introduced by the turbocharger (75PS = 54.3mpg; 110PS = 64.2mpg). As is typical of VW engines, even with the furore of the 'Dieselgate scandal' still ringing in some consumers' ears, I am yet to experience one that does not meet and even exceed its stated figures, if conducted with care. Having made that statement, my average return with this Ibiza, in a typical week-long mix of urban and suburban motoring, was a still respectable 56.3mpg.
The performance envelope, which is usually the key criterion for most new car buyers, even in our speed restricted nation, is no less than excellent. This version of the Ibiza can clock the 0-60mph benchmark in a most respectable 10.1 seconds. Thanks to moderately leggy gearing in fifth, its maximum velocity is given as 119mph and I can tell you that it zips up to an indicated 85mph in very good order, which suggests that the claim can be substantiated on a limitless German autobahn, if you happen to head east.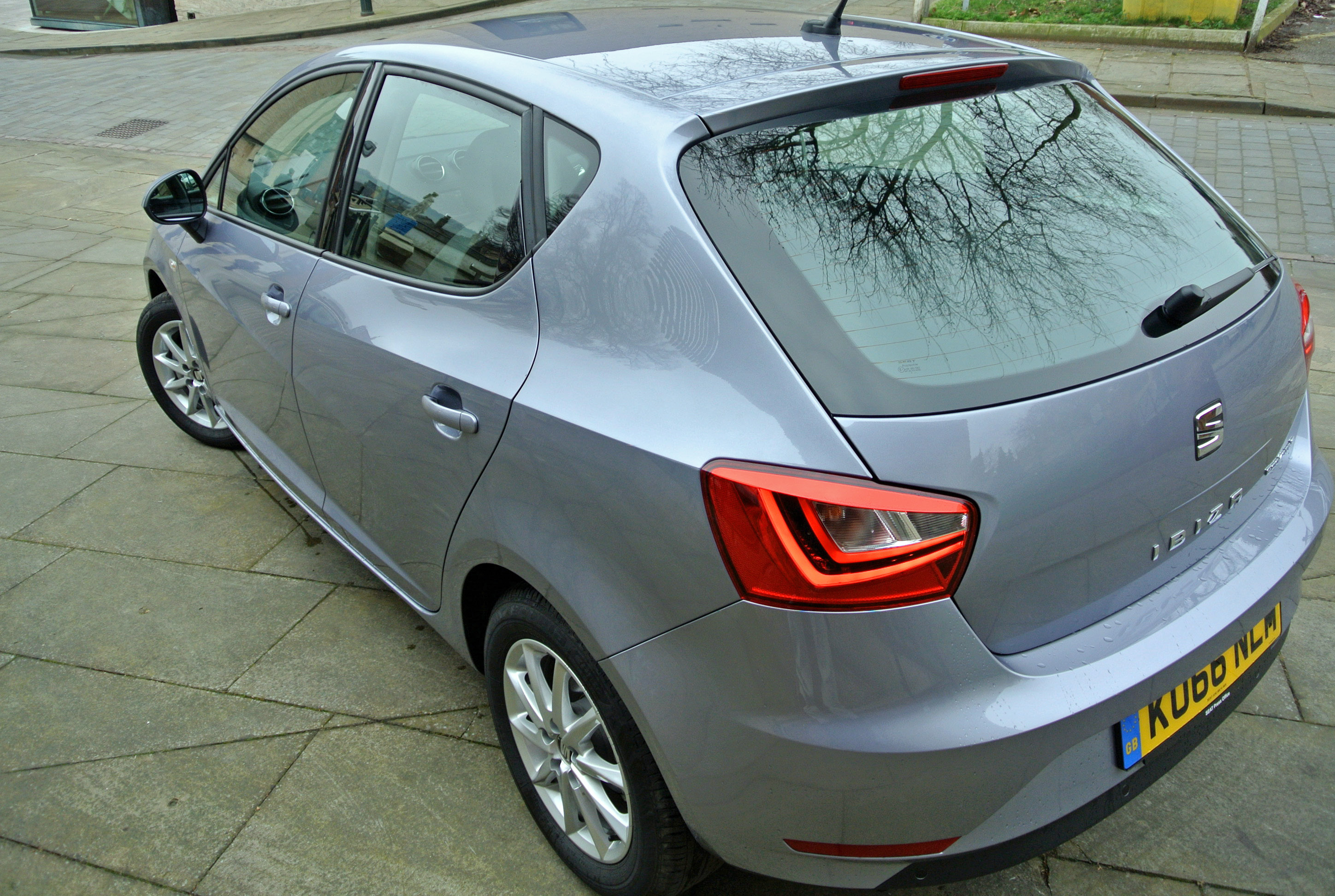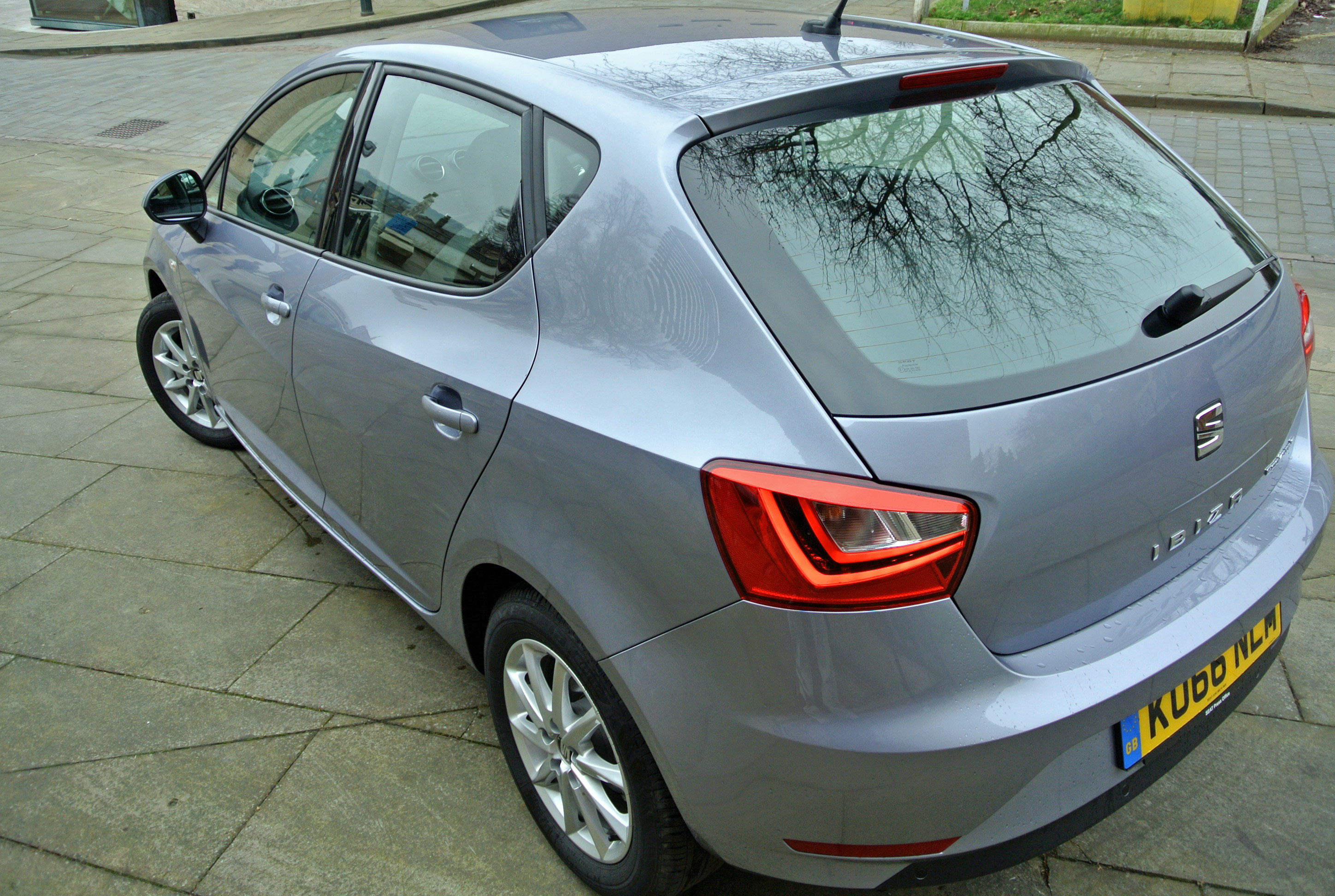 Equally important and, I would suggest more vital, is the in-gear acceleration that enables a driver to scoot away from trouble, carry out safer overtakes and relieve the occasional bout of in-traffic tedium. There is 118lbs ft of punch available from a lowly 1,500rpm, which does not sound like much but, in a car that tips the scales at a modest 1,095kgs, it is more than adequate and the driver will seldom desire more. These engines are all about achieving balance and that of the Ibiza is actually very good.
As it happens, the specification of the model here is SE Technology, which, although difficult to discern from the company brochure, means the addition of sat-nav and slightly bigger alloys. The Ibiza is quite well-equipped as standard, priced at £14,285, although you have to add on £530 for the paint (one of these days, I shall order a new car in primer, which will stop this nonsensical addition to invoice bottom-lines!). Other 'extras' fitted include the Convenience Pack, which includes auto-on headlamps, a coming/leaving-home function, rain-sensing wipers, an auto-dimming rear-view mirror and folding door mirrors, at £235, £330 for the climate control, £225 for rear parking sensors, £105 for a space-saver spare wheel and £65 for the ambient cabin lighting. The total is £16,315, which is market competitive, of course.
Based on the same platform as the Audi A1, VW Polo and Skoda Fabia, which is actually a time-served and dependable base for the Ibiza, its on-road manners are in typical compact hatch territory. It drives pleasantly, corners stably and rides with a degree of comfort. Nicely weighted power steering and judiciously balanced main controls provide driver satisfaction. In other words, it does its job without an ounce of drama, which suggests that it needs something to lift the potential of boredom. While most of that lift comes from the motor, the interior is pleasantly detailed, with enough 'soft-touch' mouldings above the interior waistline to add a soupçon of better quality and adequate space for a pair of six-footers up-front.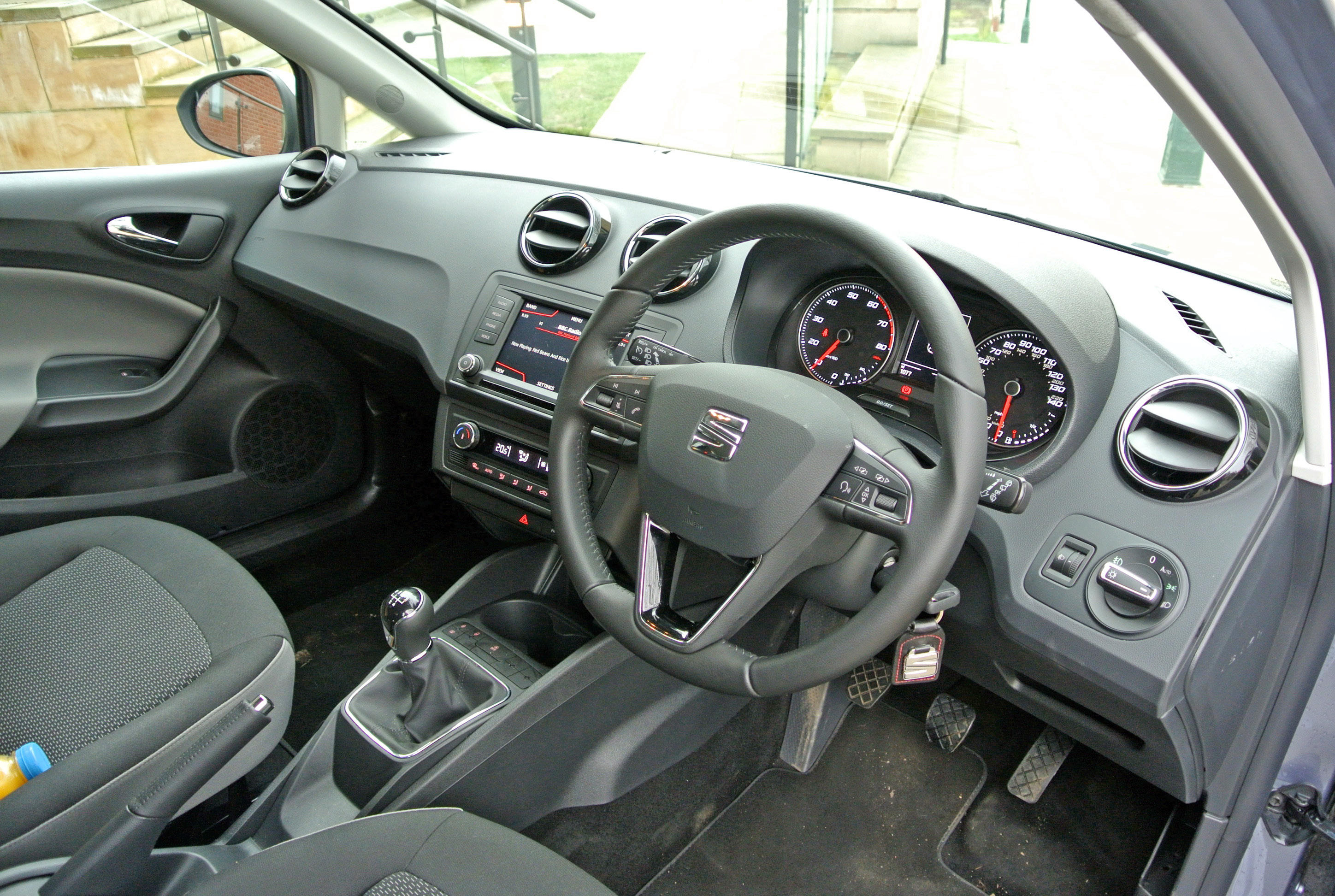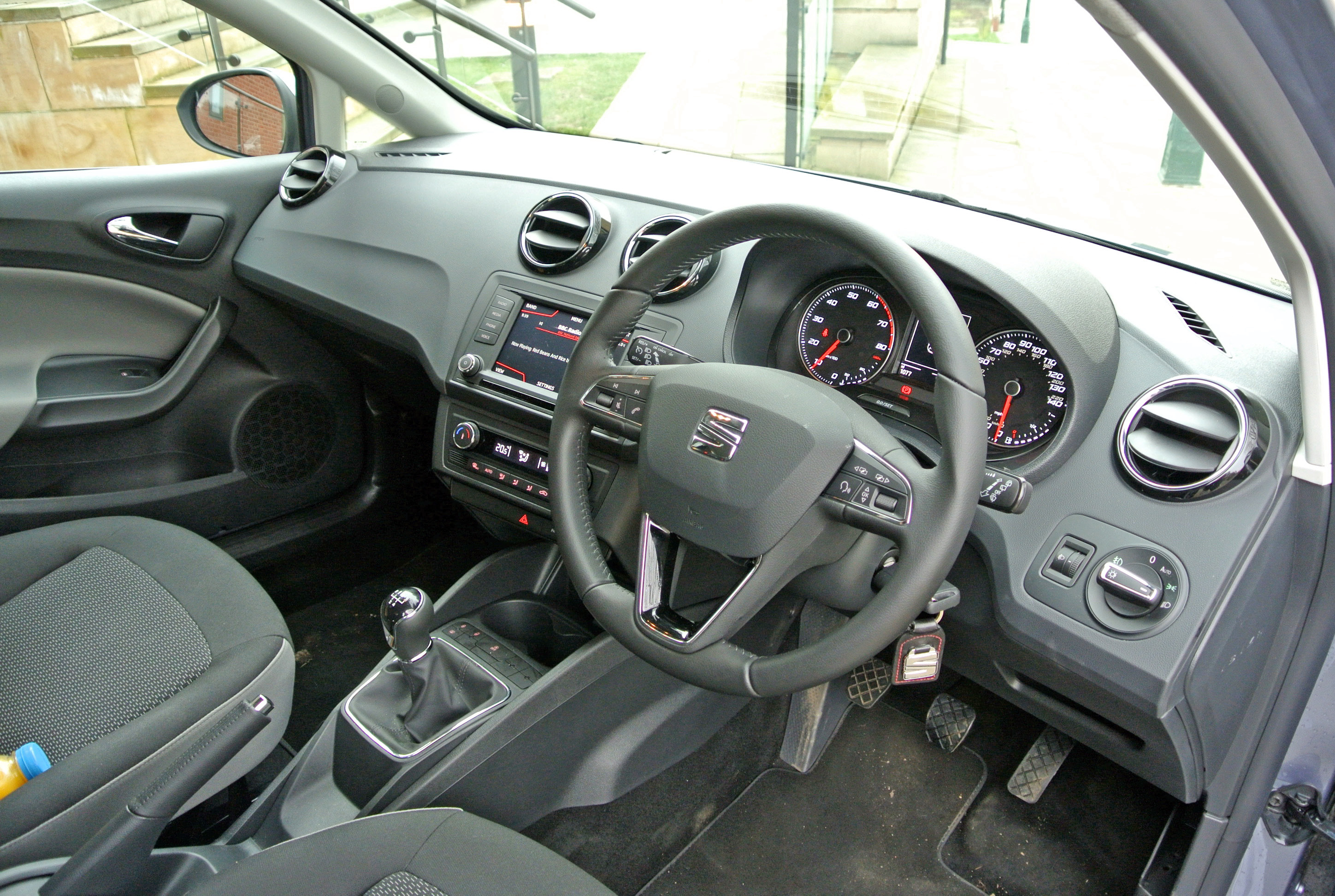 Those in the rear are less well considered and the back seat is cramped behind taller front seat occupants, although there are safety belts for three, even though two would be more sensible (there is no central armrest). Fortunately, a large window area ensures that the Ibiza's interior is quite light and airy and the boot, augmented by a 60:40-split rear bench that does not leave a fully-flat load-space, when folded, is more than roomy (292-litres with the seat backs erected) for most needs.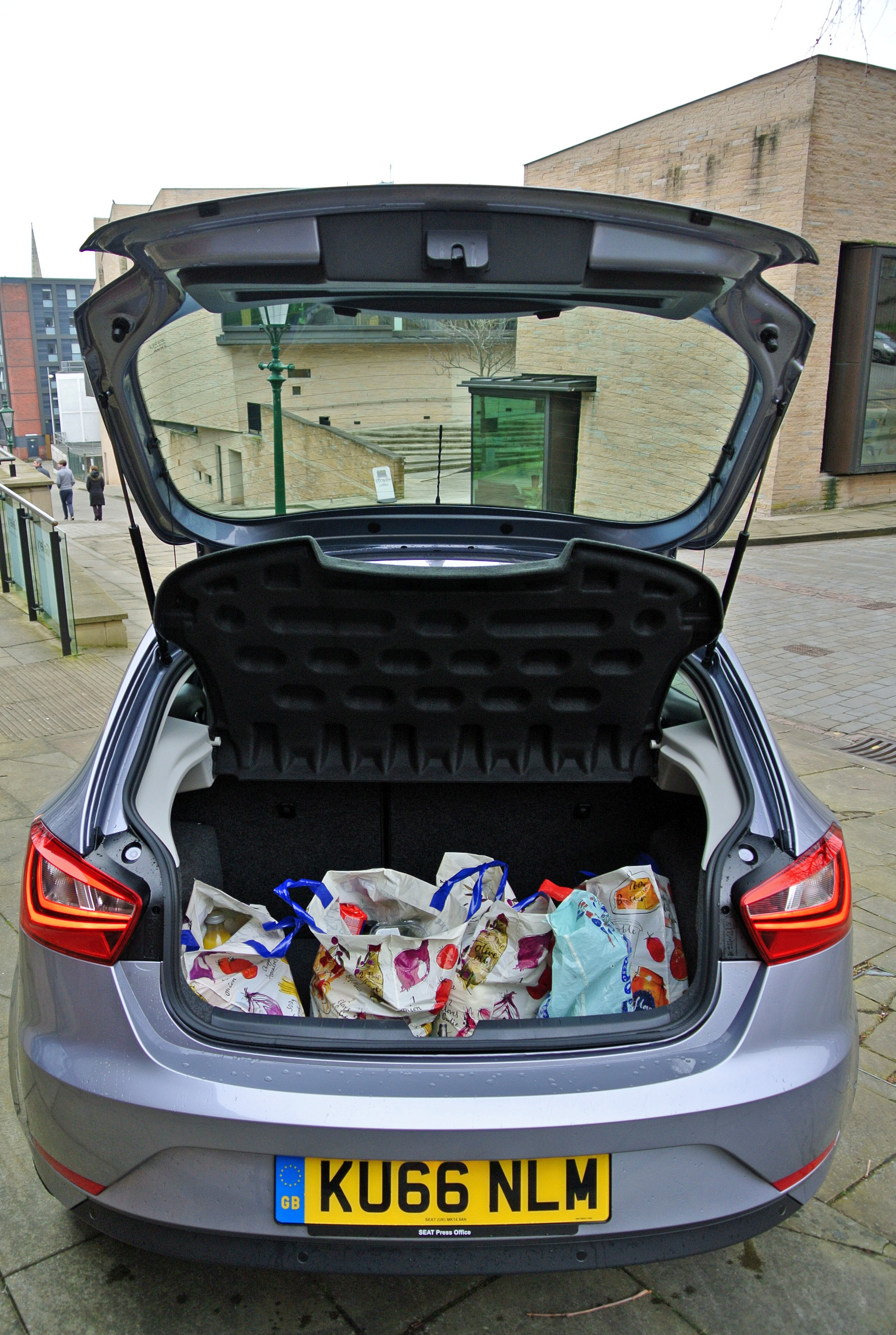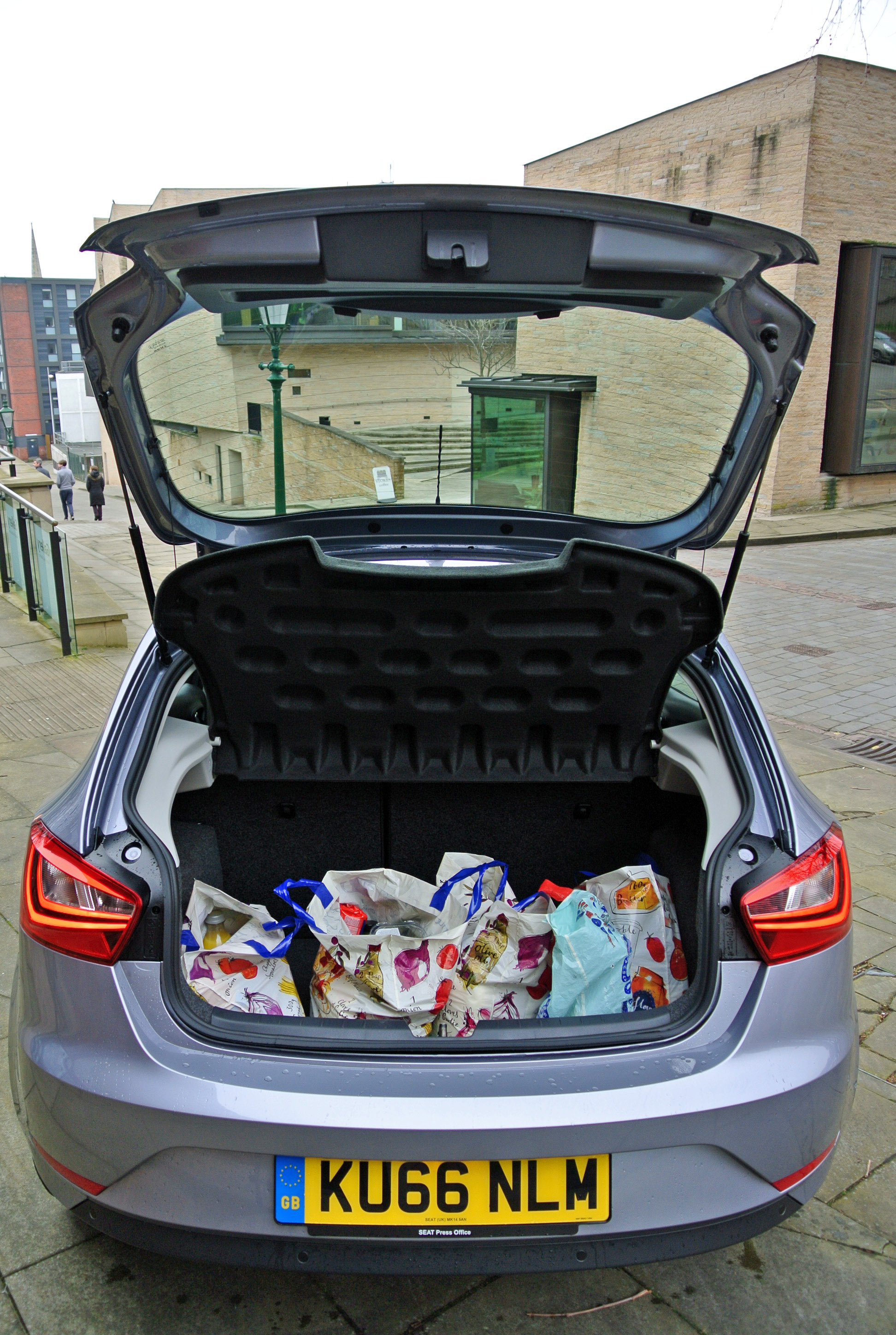 At over £16k as tested, the Ibiza in this averagely acceptable trim needs to serve both private and business users. While I have no qualms about its small capacity engine, as I believe that it will cover 50-60,000 business miles reliably and with great ease, I would further suggest that the rumours to the contrary possess no sound foundations. Besides, Seat provides a three years/60,000 miles warranty and a 12 years body guarantee. If it blows up, even with some reportedly obstructive warranty claims personnel based at VW HQ, Seat would be liable for replacements.
The Ibiza has become progressively more charming over its existence as a model and this iteration is certainly up there with its stablemates and priced at a moderate level for consideration as personal transport. Besides, the PCP and lease deals available from the manufacturer are so attractive that you would be daft not to take advantage. This story is really about an engine, which I believe to be sturdy enough to tolerate day-in, day-out abuse and still come back for more. The Seat brand has been through hell and high water for a number of years but, at last, seems to be turning a corner and providing confidence to the VW Group. On a personal front, I would be more than contented to run an Ibiza 1.0-litre.