Owning a Jag' used to be a caddish admission that is now being ignored by the West Midland's carmaker, reports Iain Robertson, who feels that a once-proud badge has lost both its claws and teeth, despite aspiring for either.
Before you think that I am about to launch into an unwarranted demolition of a new car, please allow me to explain that I AM a long-standing Jaguar admirer. In my father's past, Jaguar was important, whether he owned a 2.4-litre Mark Two, or a 3.8-litre Coombs alternative. My mother's favourite model was the original S-Type, while I have worshipped at the E-Type altar from the age of six years to date.
While the Geoff Lawson designed XK8 sports model was a bloated irrelevance, Ian Callum's 2006 reiteration was a thing of outstanding beauty, with its alloy wings stretched sinuously across the wide wheels and tyres and enough classical styling references to warrant its place in the pantheon of the World's Most Beautiful Cars. It was the epitome, until 2014, of the archetypal long-nose, short-tail, rear-driven sports car. It possessed prestige in abundance and managed to retain the value-for-money stance for which Jaguar Cars had always stood.
However, the worst influence possible came from Ford Motor Company, which took over Jaguar Cars in 1990. It introduced the American term 'premium' to the line-up and, in some respects, the downwards spiral commenced. Yet, before you start believing in the misty marketing hype, just bear in mind that Jaguar started in 1922 as the Swallow Sidecar Company, before becoming SS Cars, a name that was changed (unsurprisingly) to Jaguar in 1945. It was always a small volume and frequently 'troubled' carmaker. Although it aped the luxury and prestige of that other British marque, Rolls-Royce, it acted as a notional link between the two brands, neither of which is British-owned today.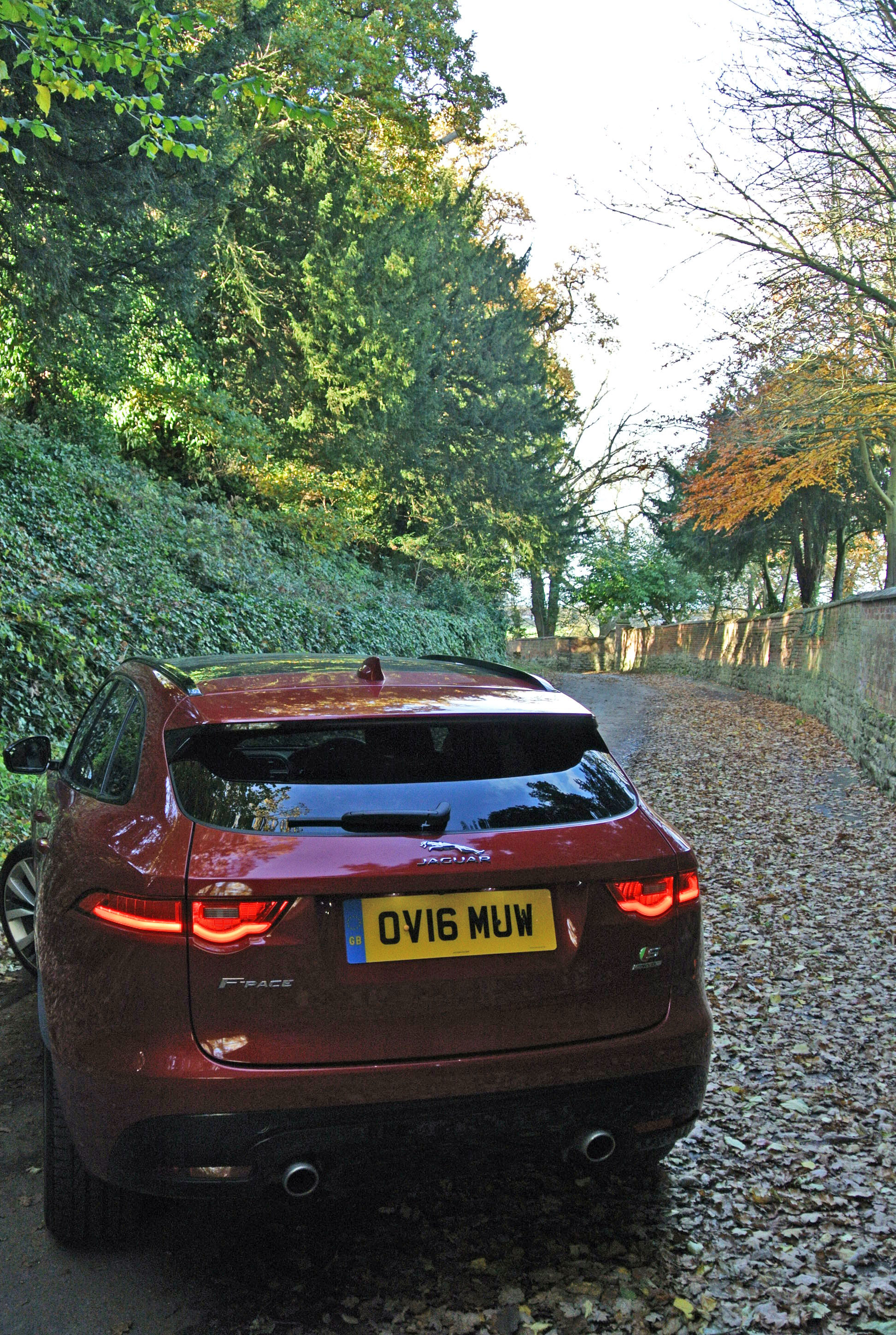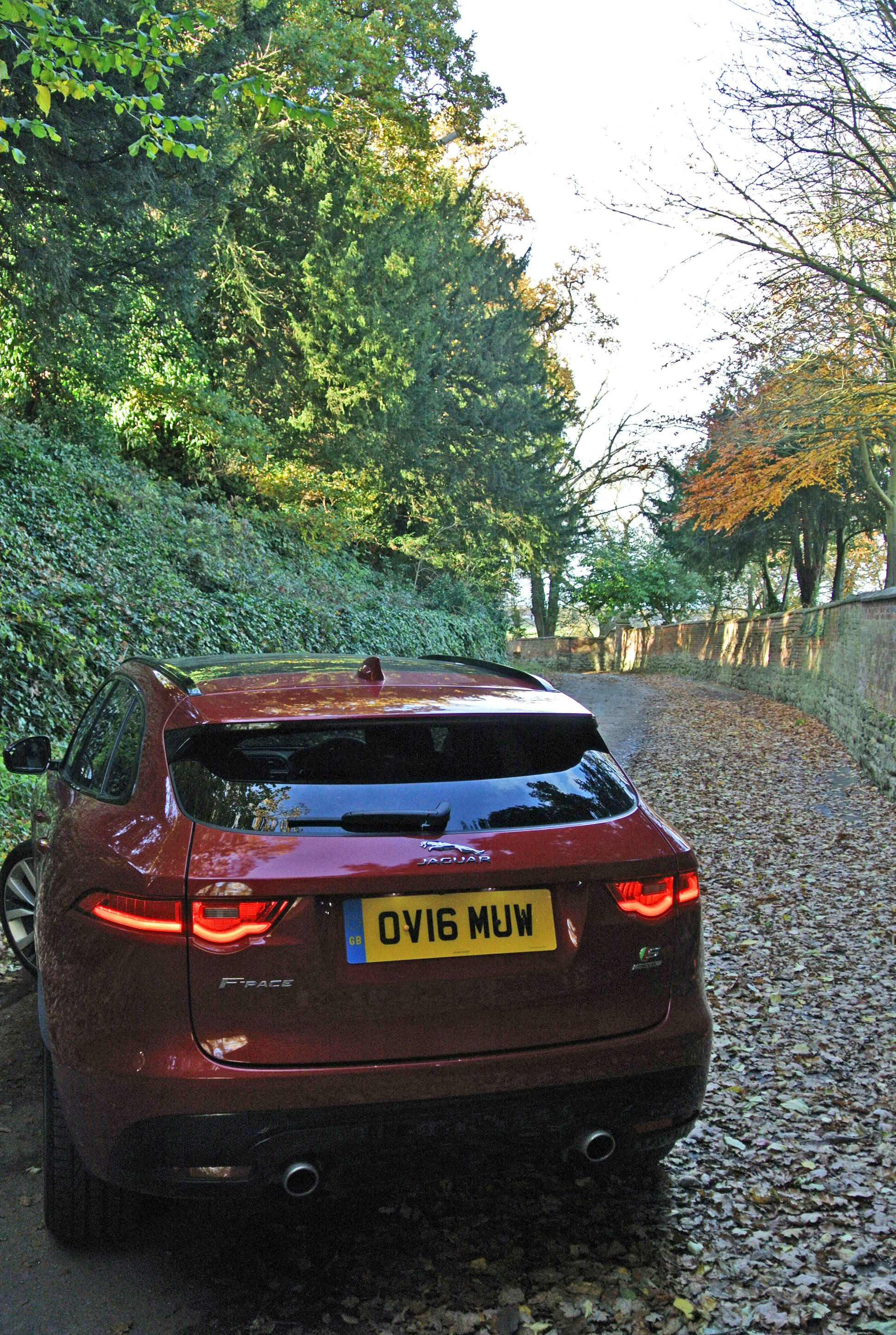 Possessing a worldwide reputation that was always considerably greater than the firm's actual size, a factor aided in no small part by a series of victories in the infamous Le Mans 24-Hours Race, it was a carmaker that invariably spent disproportionately more in promoting itself than almost any other brand. As a result, it seldom made any money, which led to it being nationalised by 1975. Struck negatively by both industrial actions during the worst period of British corporate enterprise and a never-ending run of recalls, it is amazing that it survived at all.
To a certain extent, the elements of coach-building inherent to the marque remained in place, the company continuing with its wood store and leather shop, even though mass production had become the US-commanded order of the day, when Ford was involved. Yet, Jaguar was a loss-leader for the US parent firm, which was only too delighted to hive it off to an Indian conglomerate headed by Ratan Tata and his growing automotive corporation, in June 2008, at £1.7bn. Cheap, really.
To a certain extent, Jaguar has been forced into producing an SUV. After all, every other top marque in the world has such a model in its line-up. The F-Pace is immediately impressive, mainly because of its slit-eyed LED headlamp structures, the gaping gob and accompanying cavities in the front bumper. The rear-end is no less stylish, with its E-Type-esque tail-lamps, while the profile is distinctively rakish, perhaps even coupe-like, with the car sitting on massive 22-inch diameter alloy wheels so beloved by designers but more on which in a moment.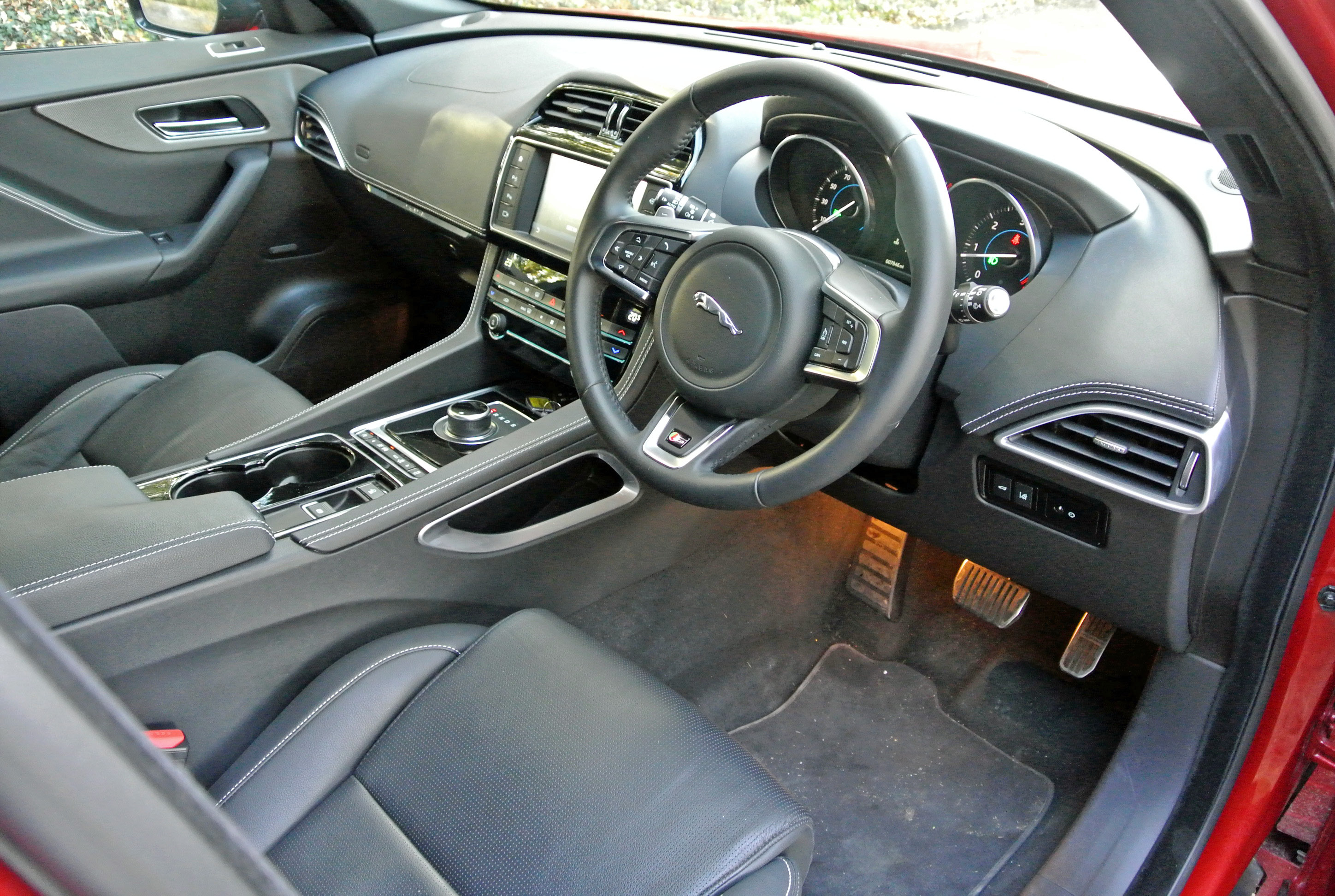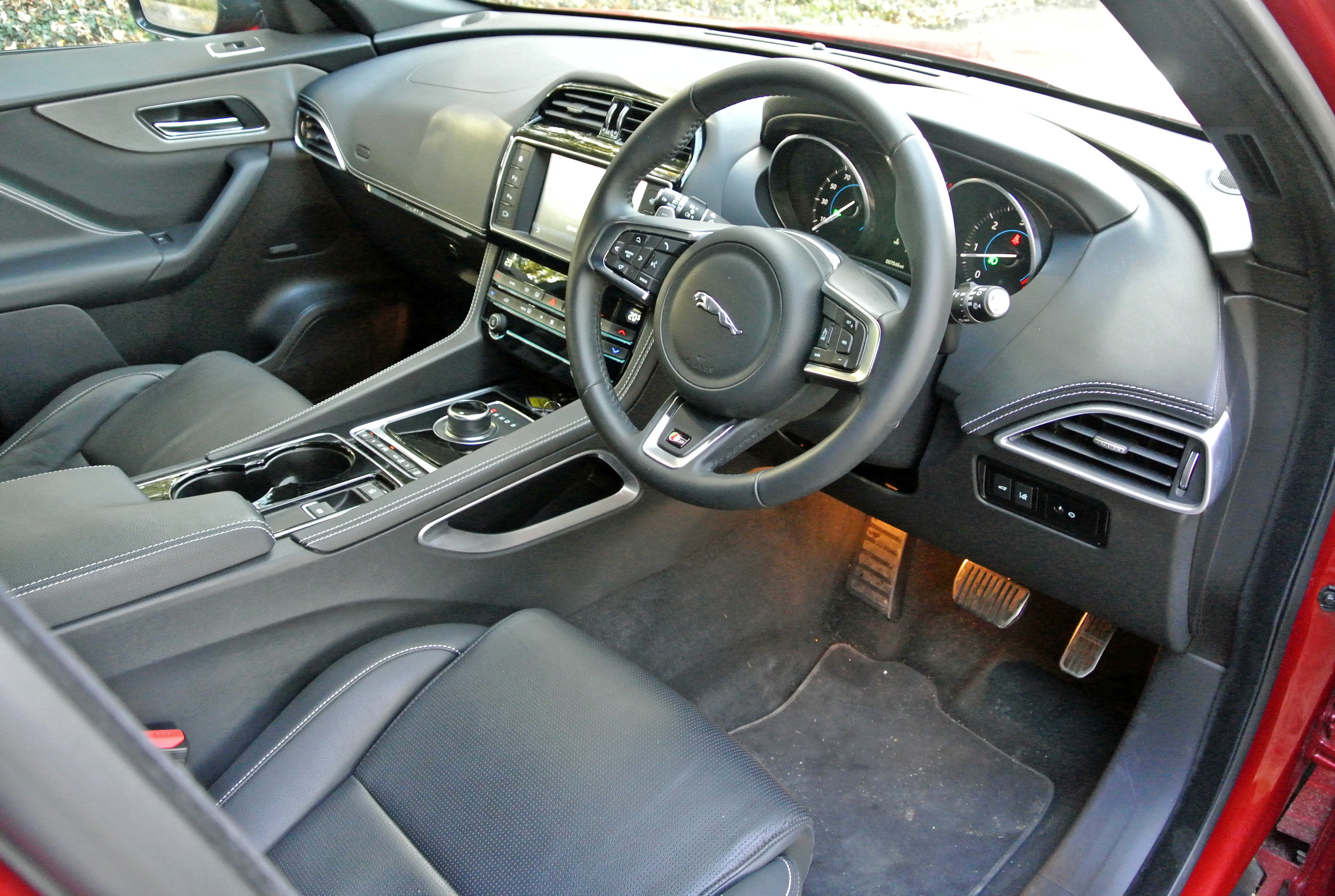 Clambering into the cockpit is no less impressive, although access is surprisingly cramped for the taller driver, or passengers front and rear. Mind you, obtaining a good driving position, which I feel certain is intended to replicate the close-coupled harmony of driving a Jaguar sports car, is easy enough, thanks to a moderate amount of electrical adjustment of both seats and steering column. The leather-clad dashboard is a delight, matched only by the rising of the gear selector column, when the push-to-start button is depressed.
The revised touch-screen in the dash-centre is far more intuitive and easier to operate than the outmoded previous version (now introduced on all new Jaguar models), although it lacks a more concise Post Code functionality, when tapping in sat-nav directions, which is an unfortunate omission. The interior LED illumination, cosseting upholstery, piano black and alloy trim strips add to the sense of occasion, when slipping behind the controls, which is an important aspect of prestige car operation.
The 3.0-litre V6 turbo-diesel power unit is well-matched to this SUV's personality, delivering a 296bhp punch, accompanied by a gargantuan 516lbs ft (at 2,000rpm) of torque, which lends the car a tremendous towing capability. It is enough to whisk it from 0-60mph in a mere 5.9 seconds, before reaching a speed-restricted 150mph top whack. Smooth, effortless and energetically unrelenting in its pace, although its stated Official Combined fuel return is given as 47.1mpg, I managed only 33.8mpg in a week's mix of not particularly trying conditions, a figure that might have been acceptable 15 years ago but falls some distance behind Jaguar's reported rivals. Yet, its 159g/km CO2 rating equates to an annual VED charge of a modest £185, which infers a minor cost saving. The 8-speed ZF automatic transmission (with steering wheel paddles) aids the impression of extreme smoothness.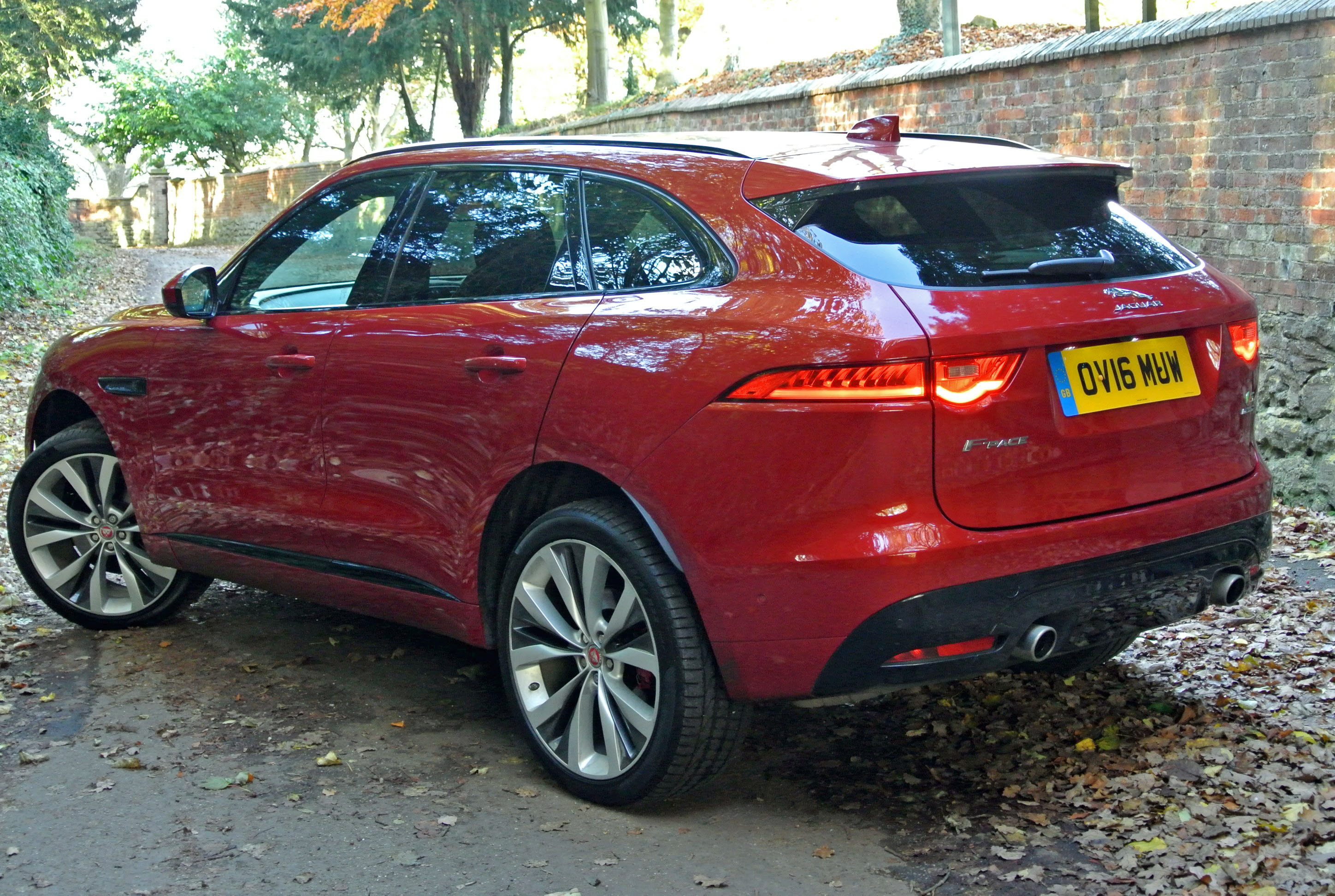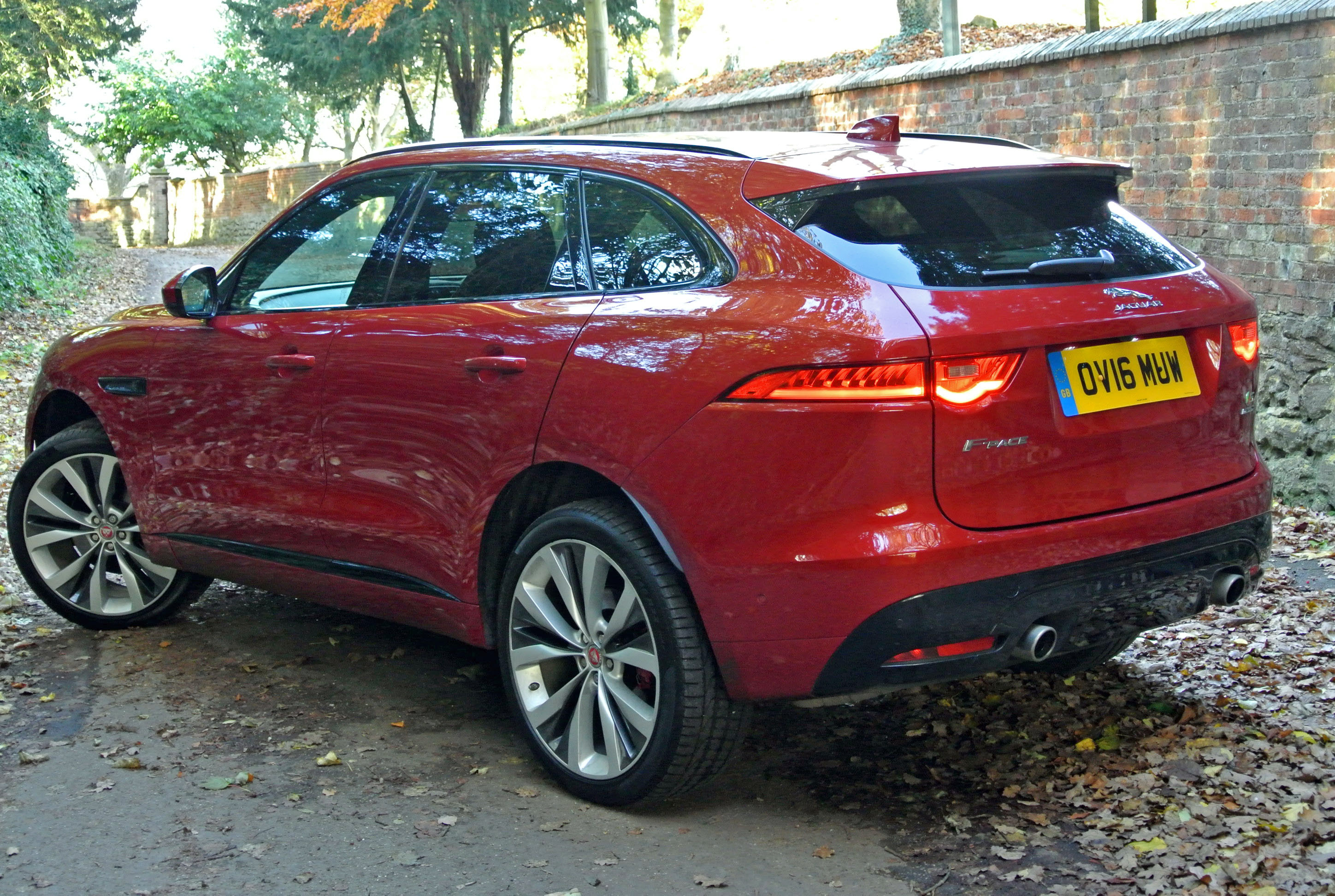 Naturally, this model is all-wheel-drive, although the S specification means that the potent V6 engine, auto-box and the rear-biased drive-train come as standard. The car's handling is actually quite good and the stability control corrected more a few potential tail-slides that I sought to induce during some more adventurous, on-road moments. Unfortunately, the power steering system is not as faithful to input as it ought to be and even provides a false impression, at times, of how much turn-in, or corrective action, might be required.
However, there is a worse issue and it is related to those earlier mentioned alloy wheels. They upset the ride quality to such an extent that not only I but also my passengers, on almost every driving experience, complained of its jiggly, unsettling progress. It is not helped by making the adaptive suspension react to an almost two tonnes kerb weight. Unlike Germany that can boast a good percentage of billiard table-smooth road surfaces, our country cannot. The Good Lord alone knows how Jaguar can hope to sell this model, with any degree of contented success, to its intended development markets of Russia, China and India, where unmade roads make up a huge slice of their total networks.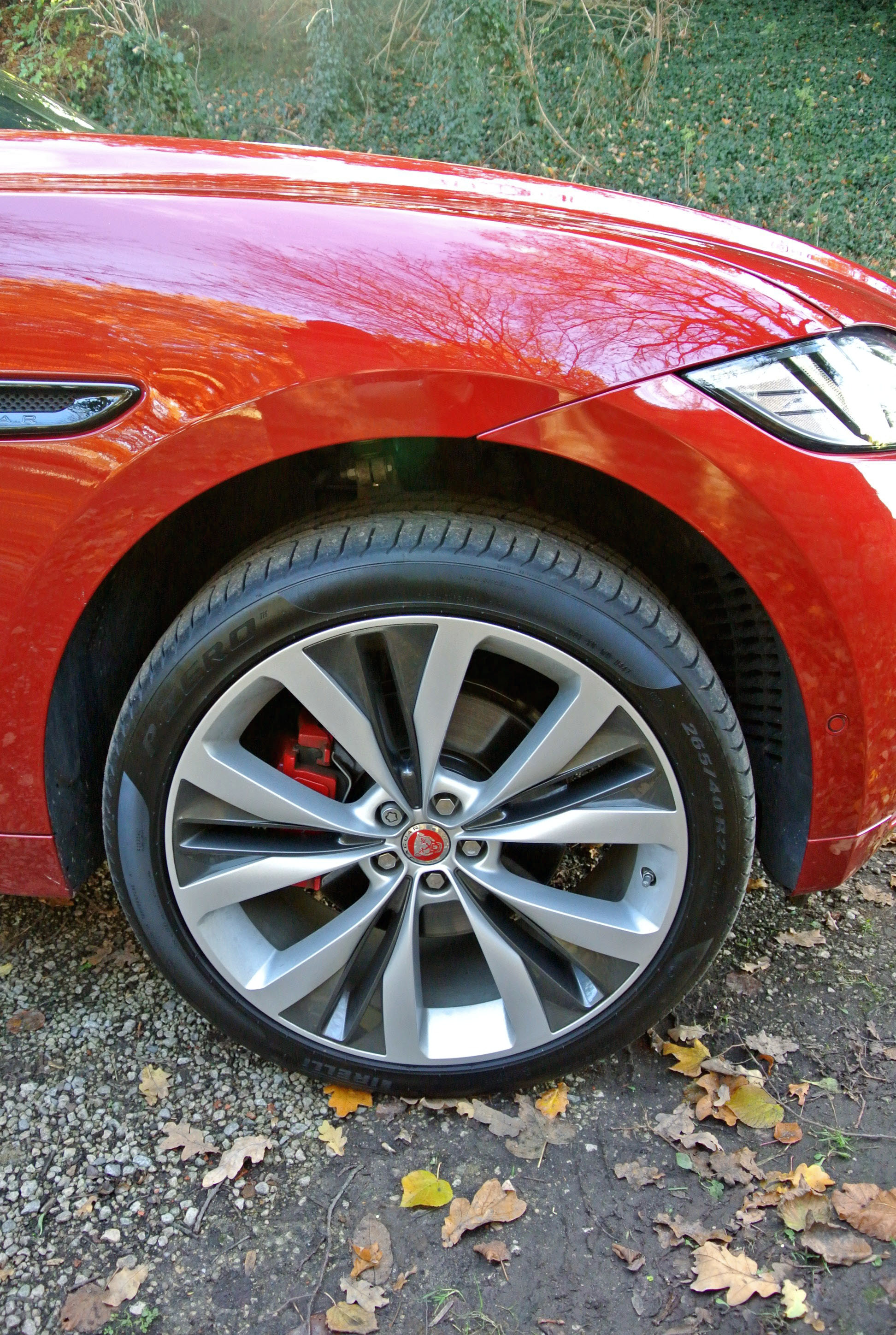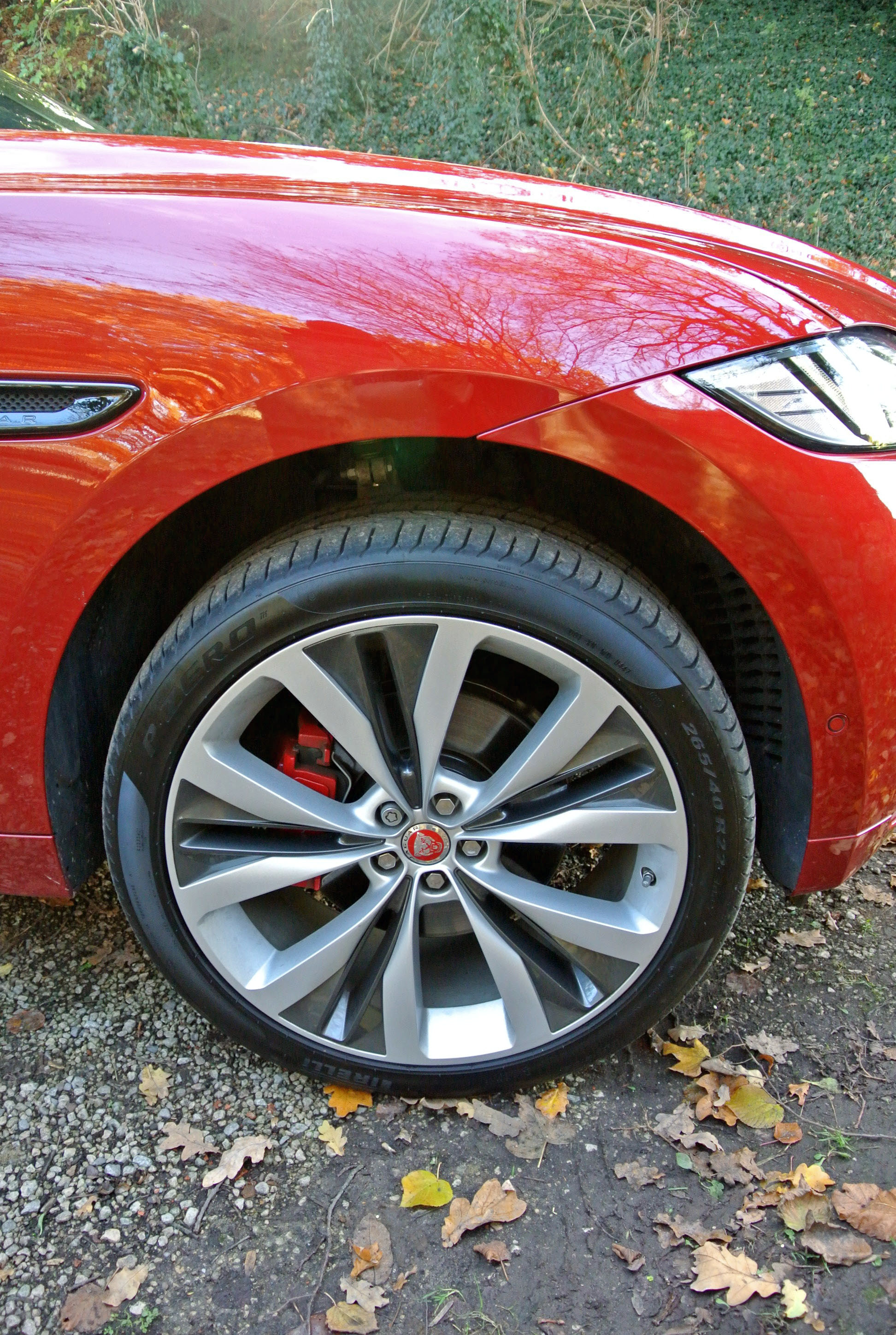 Even flicking the switch that is supposed to alter the operational base of the suspension, between Eco, Normal and Dynamic modes, makes practically zero difference. The F-Pace, in this guise, is plain uncomfortable to ride in and that is very sad indeed. Personally, I would specify smaller diameter alloys and forego the styling studio look. Please do not misunderstand. The F-Pace can be pedalled at a most disrespectful and illegal rate of knots but the boat-in-a-storm resultant experience will make you bilious after a while, when you do not have a steering wheel to hang onto.
Yet, the biggest issue for me is not the verve, the questionable chassis dynamics, or even the superficiality of the trim detailing, but the continued use of the term 'premium', because Jaguar used to represent 'prestige'. The F-Pace is no prestige machine. It is market fodder…a car introduced to satisfy what might purport to be a demand. It is a route that Jaguar has been following for the past 10-15 years and, in the process, regardless of the retrospective styling minutiae, it is a brand that is losing its identity and, in some ways, becoming as bland as anything else issued by manufacturers in other parts of the world.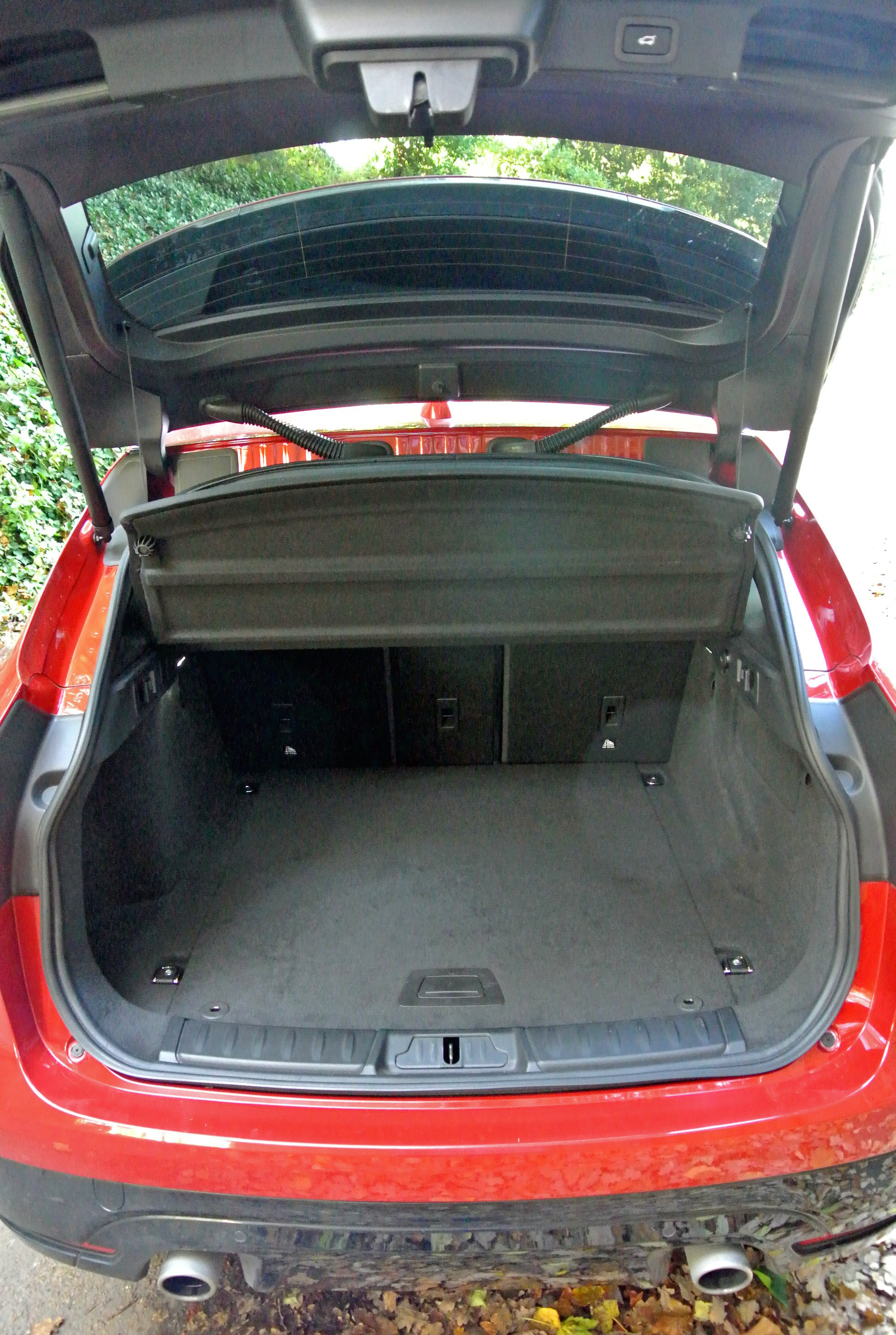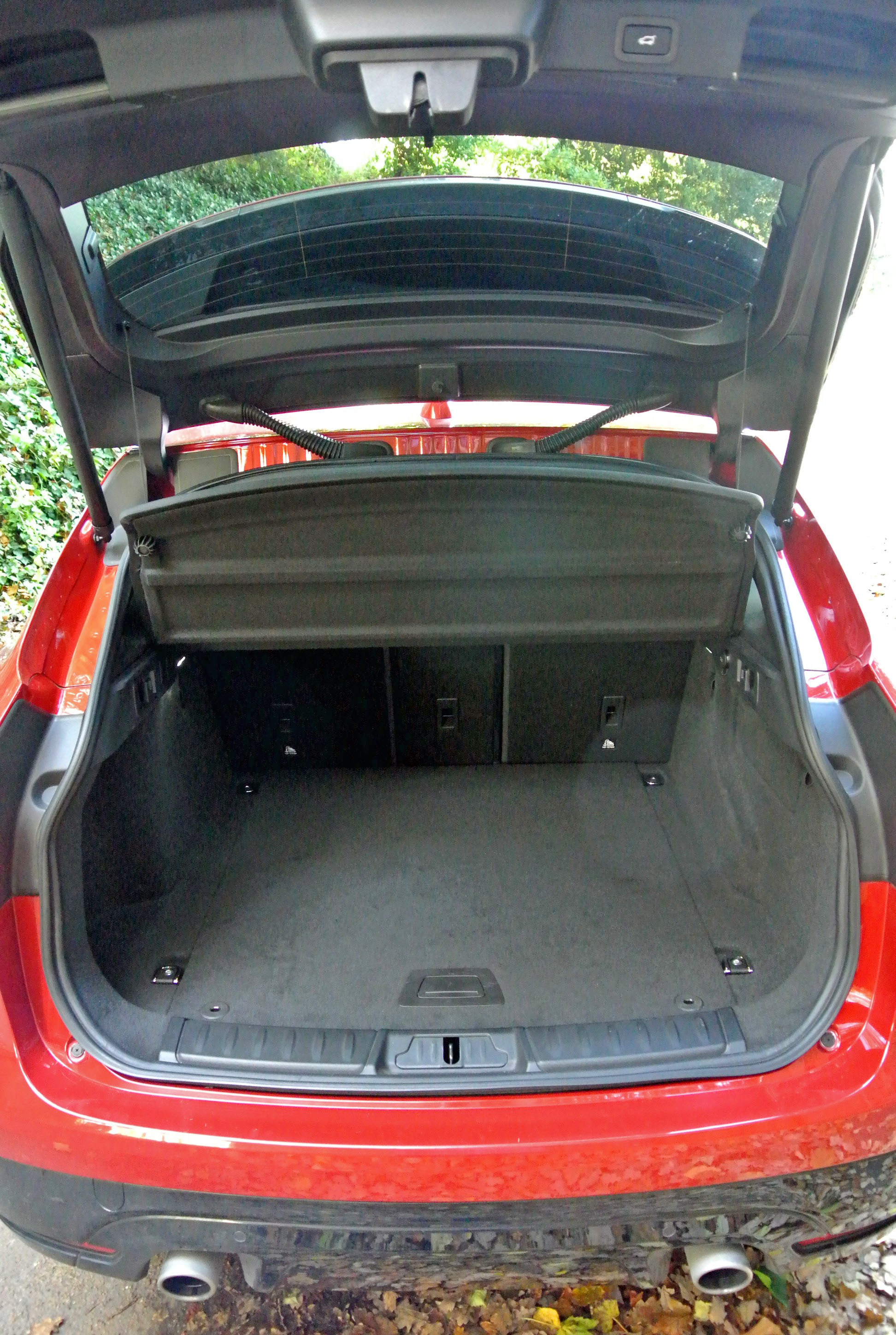 Jaguar needs to return to its home ground. It needs to deploy a Union Jack…even though its Indian parentage no longer warrants it. I am not talking about a pipe and slippers, tea in front of a roaring cottage fire Englishness but, rather, an exploration of Jaguar tradition, the very same tradition that gifted it a repute considerably beyond its real capabilities. Okay. An SUV is a 'sop' but why can a Jaguar SUV not feature a ride and handling compromise that affords the car a silken fluency, for which its saloon cars became renowned? The engine is right. The transmission is right. Perhaps a little more clarity on the quality of its interior accoutrements would be right. For me, this SUV does not work at all well and its price tag (at £59,665 including just a handful of accessories) is ignoring what Jaguar ever represented.
While I love Jaguar, I do not love F-Pace, regardless of how much I wanted to, regardless of how much pride I wanted to display. It looks great but Jaguar is not about superficiality, in case the marketing bods at the firm had forgotten what this brand is all about. Of course, the old chestnut of having to work in a congested and ultra-competitive market will rear its head but Jaguar is a brand that can still rise above that. It deserves to be value-for-money and not just an overt profits-grabber. Jaguar needs to stop playing the market and give customers former and new an opportunity to state that they 'own a Jag'.