It has been a low mileage month for Iain Robertson in his 'own' car, as you might tell from the vast run of new models tested in our on-line archive (stored under 'Monster Motors',), although he still has some aspects to report.
Sometimes it happens this way. One of the great joys of testing cars for a living means that I will drive to and from airports and moderately distant hotels in other test vehicles, as it can be the only opportunity that I obtain to build mileage on them. As a result, Suzuki has been parked in front of the house and hardly turned a wheel, apart from making the trip to the local tyre depot for a necessary change back to its very lightly-used summer tyres.
As usual, I popped along to Auto Exhaust & Tyres Ltd, on Chieftain Way, Lincoln, where the car's summer tyres have been in storage. It is amazing how much brown weathering takes place on standard rubber. In fact, it looked like the tyres, which were immaculate and almost new last November, had been through a ploughed field in the meantime….they had not.
Personally, I am not an advocate of 'tyrewall-black', a chemical solution applied by the Latvians at my local hand car wash, the spirit element of which actually washes away the brown residue and can damage the tyres. Instead, I prefer to wash the wheels and tyres in a mild detergent (never Fairy Liquid, which contains salt!) but allow them to 'weather' normally. It is all perfectly acceptable and part of a process that natural rubber undergoes.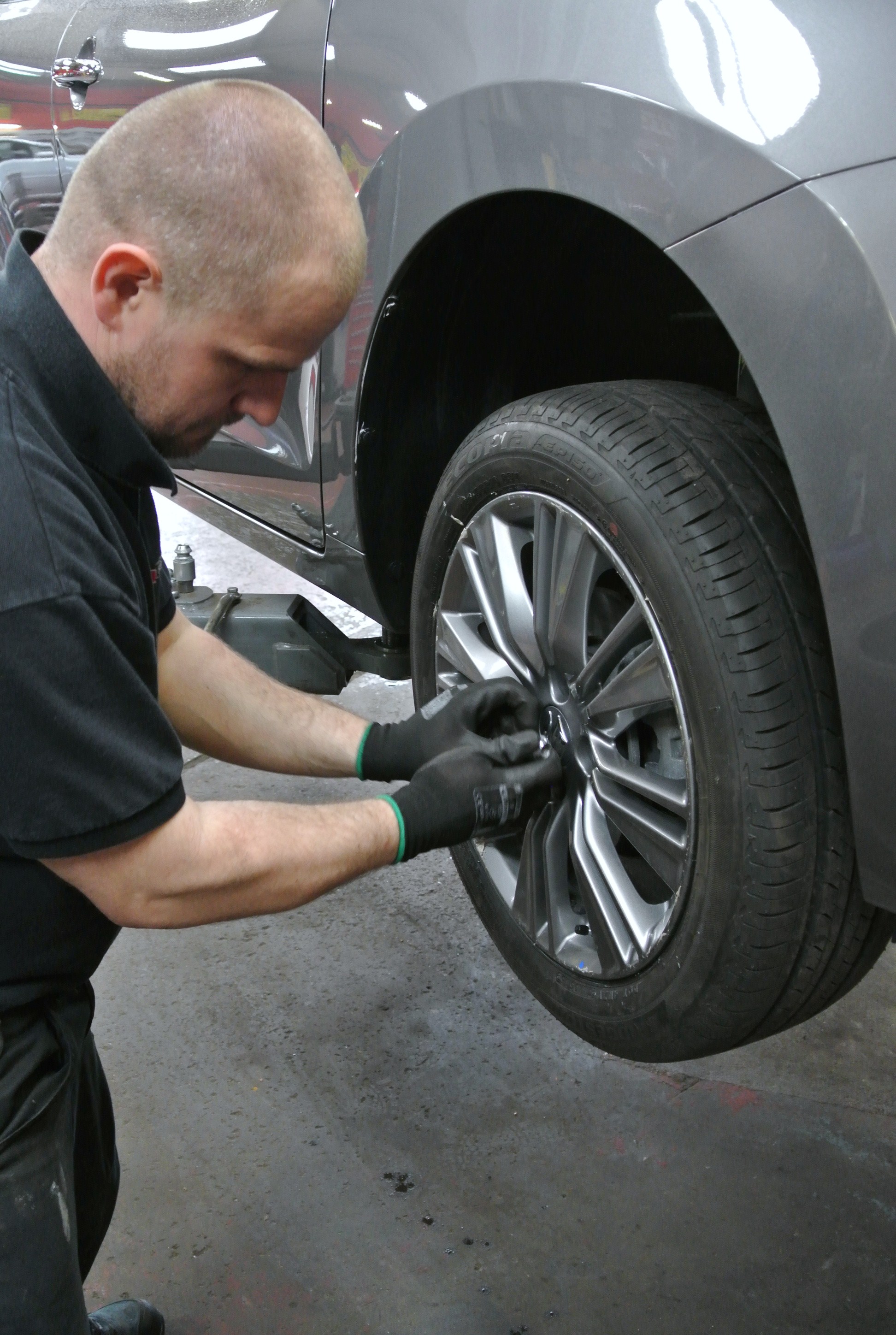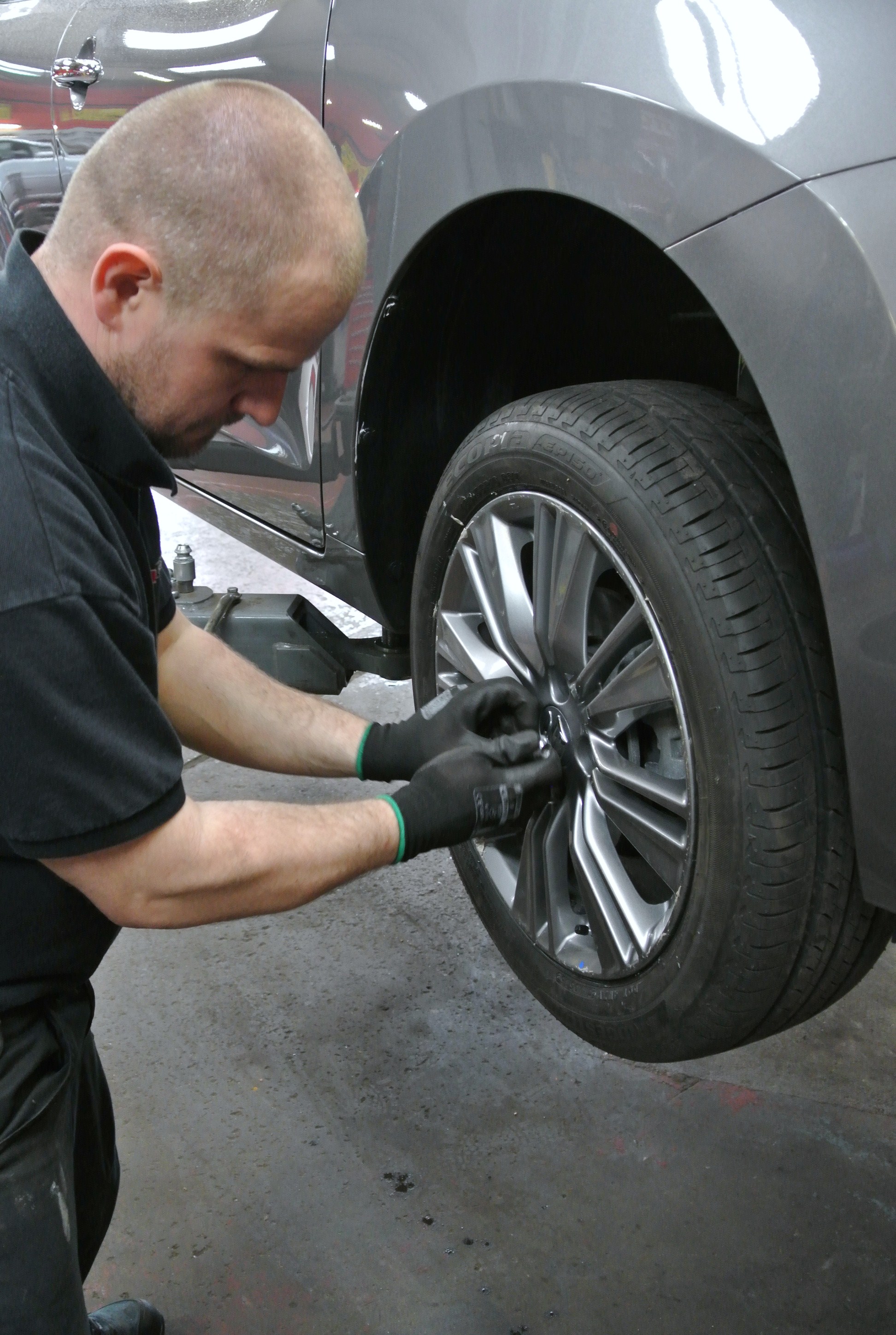 As with a great many new cars, the Baleno is equipped with TPMS, a Tyre Pressure Monitoring System. To observe the dashboard read-out, demands depressing and twisting the small stalk in the lower right-hand corner of the instrument panel, which allows access to various of the car's support functions, such as adjusting the timer for the 'get-you-home' lighting, altering the indicator stalk function to a 'three-flash' overtaking sequence, changing the time, and also the colours of the car graphic that displays which doors are open.
Having locked onto the TPMS section, which is adjustable between Comfort, Eco and Load settings, I could see that the tyre pressures had maintained a constant 36psi since the low temperature covers were fitted five months ago. Once the summer tyres were refitted, I had to follow the same resetting feature of driving the car for a few miles to allow the alloy wheel-fitted electronic sensors to relate with each other and equalise their pressure settings, set again at 36psi. Were a problem to exist, such as a slow puncture, it would appear within the colour graphic screen, between the speedometer and rev-counter, and necessary action could then be taken.
Now that we are well into spring season and the yuckiest days are behind us, I can set to having the front bumper repaired. Just to remind you, I connected the front of the car with the discarded carcass of a truck tyre, on the local bypass, managing to take some but not enough avoidance action. Hence, a pair of nasty scratches were incurred in the lower nearside front corner of the plastic bumper unit. Hopefully, I can sort that out within the next couple of weeks.
With almost 3,000 miles now registered on the car's odometer, it is settling-in really well. The Baleno's superbly controlled suspension (it uses KYB dampers, a well-engineered Japanese equivalent of Koni) affords the car a delightful ride and handling compromise. It is never excessively firm, although body-roll and dive under braking is very well controlled, and even on give and take Lincolnshire back doubles, where the surfaces are questionable at best, it rides out surface imperfections, which can be heard but are seldom felt through the seat of my pants.
I do try to avoid potholes, of which there are plenty, having already incurred the replacement expense of buckled original wheels (not on Baleno). However, I should highlight that, if you do suffer from such issues, find your local county roads department and demand to make a claim against its insurance policy. I can assure you that it has one and, while the department might appear unwilling, they will process claims and pay-out quite speedily. Do NOT take 'No!' for an answer.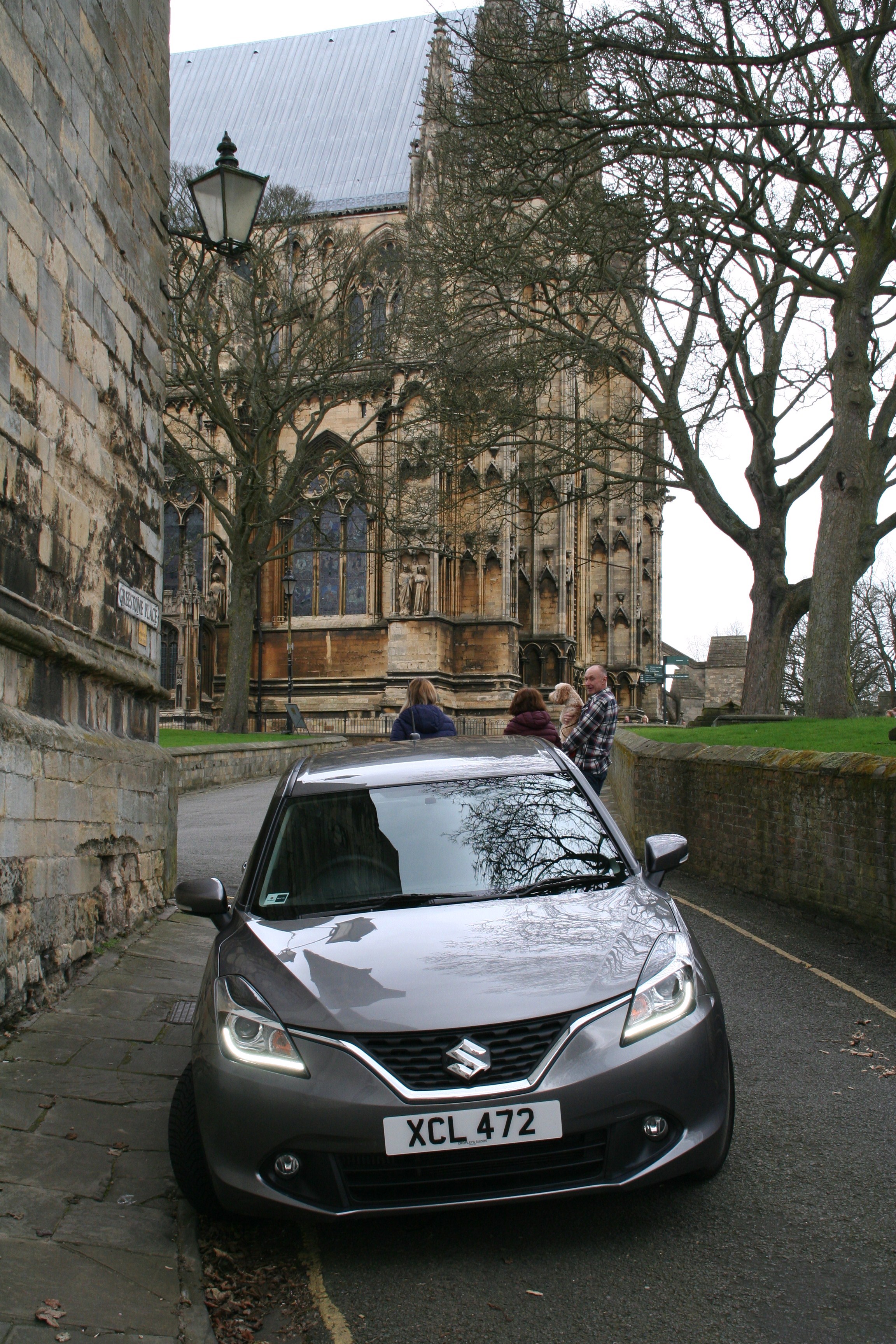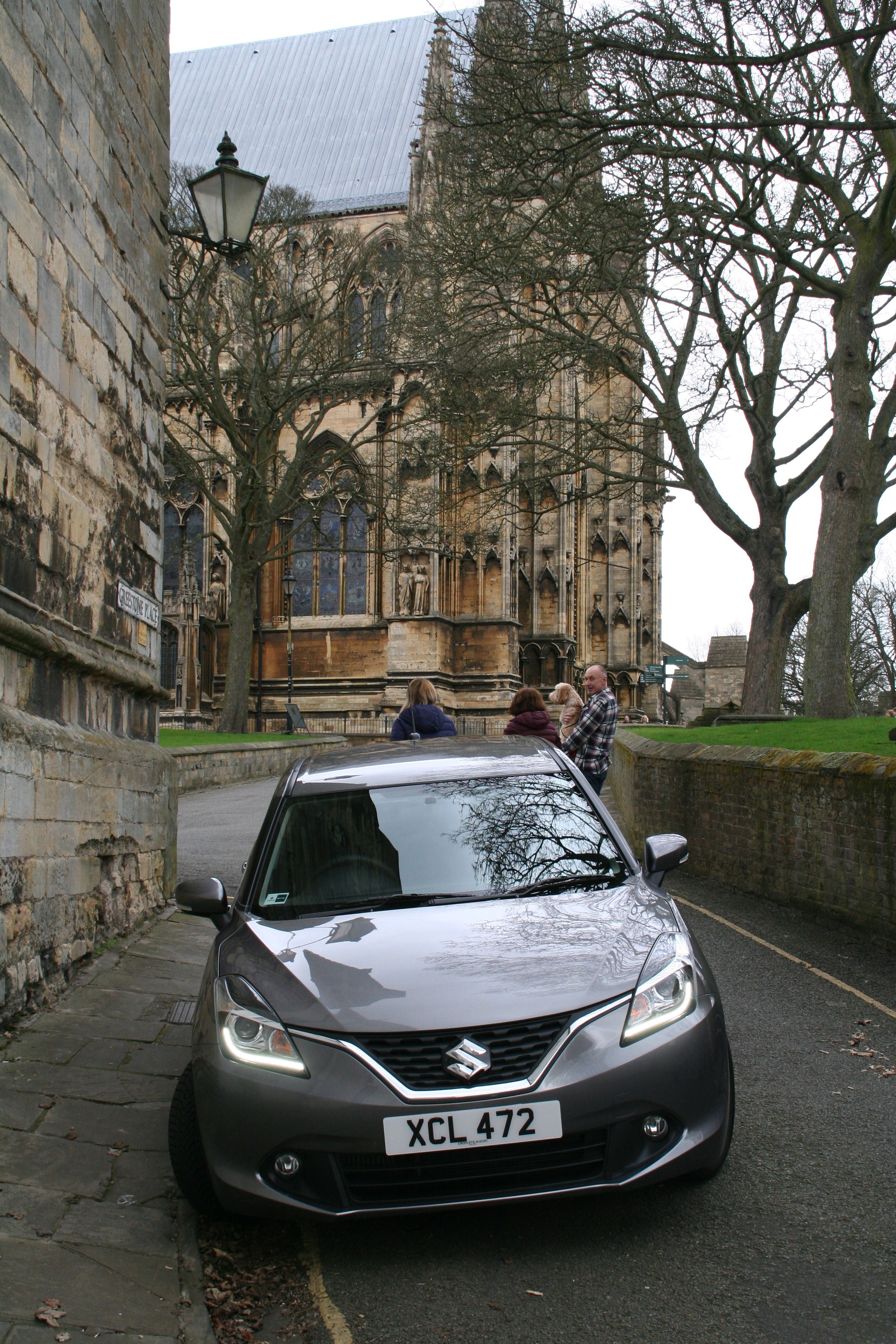 When I have had the time, I have washed Baleno personally. Its flowing organic contours are a delight to spread soapy water across and I am impressed with the tiny shut-lines around doors and other apertures. It is a measure of a level of quality that is perhaps unexpected on a budget-priced machine. Bear in mind that Baleno is priced nominally in SZ5 (top) trim at around £15,000 (prices start at £11,249), with monthly PCP and lease deals available (I have the latter).
The truth is, I do not want for anything on the car. It is exceptionally roomy and well-proportioned inside, with a particularly spacious and floor-height adjustable boot that has already been a boon on major shopping trips. Apart from its LED lights, although the headlamps are of HID architecture, which is significantly brighter, with a more beneficial spread of illumination, it features standard radar brake support, which, in extreme cases of close proximity to the vehicle ahead, will apply the brakes and perform an emergency stop without driver intervention.
This latter fixture can be a touch annoying at times and can even be alerted by road signs on bends, however, its proximity element can be adjusted. It works with the distance control that also provides fail-safe cruise control operation, although I am not really keen on the brake-lights being illuminated autonomously in built-up traffic flow, such as through the many speed-restricted sections of roadworks on our main highways. However, as a 'safeguard' it possesses some positive value.
As stated up-front, there is not much to report on in the sixth month of Baleno 'ownership' and with barely 3,000 miles accrued, reliability is just not an issue. At this rate, the car will turn over less than 6,000 miles in its first year, although I am planning a trans-continental drive this summer to see if I can better the 65mpg I have obtained in the past and which constant stop-start and around-town pottering is knocking down to the high-40s instead. I shall keep you posted. More in a month.
Costs incurred:
£193 month five finance payment
2,862 miles on odometer
(£316 for four x Kumho WP51 Winter tyres, now removed until November)
(£200 for incident damage repair, front bumper).