It is infrequent for Iain Robertson to be shocked, or amazed, by most new cars, mainly because there are 'no secrets' remaining in the motoring scene, but the latest Mercedes Benz AMG GT came as a complete surprise to him, as he states.
Long before German giant, Mercedes-Benz, decided that its easiest route to high performance was to acquire its most loyal tuning firm, AMG, the Affalterbach-based tuning and race shop, it had created an image of engineering excellence. It is not one that any major car company can afford to place in jeopardy, an aspect that caused a few ripples, when Merc bought-into (in 1999) and bought out subsequently (2005) its favoured tuning operation. Mind you, the company was not exactly in the best state during the troubled association with Chrysler Corporation and needed to retrench with some speed.
AMG are the surname initials of Hans Werner Aufrecht and Erhard Melcher, combined with Grossaspach, the birth town of Herr Aufrecht. Both founders were former Merc engineers, when they established their race engine forge in 1967. Their development of a primary support role to Merc has been little short of outstanding and the initials AMG are linked to virtually every race-car programme entered by Mercedes. The wholly-owned subsidiary employs 1,400 staff and it produces cars and engines that are used by supercar maker Pagani, as well as the British-based Aston Martin sportscar manufacturer.
All really rapid Mercs of this century have carried the AMG soubriquet with markedly more than a sense of pride, as the hand-built and potently engineered cars have proven to be all but bulletproof, a factor that is clearly very satisfying to the parent company. Unveiled at the early-March 2018 Geneva Motor Show, the latest in a growing line of AMG models is the totally fresh Mercedes-AMG GT, which is both a technological tour-de-force, as well as one of the most exciting cars to emerge from Affalterbach.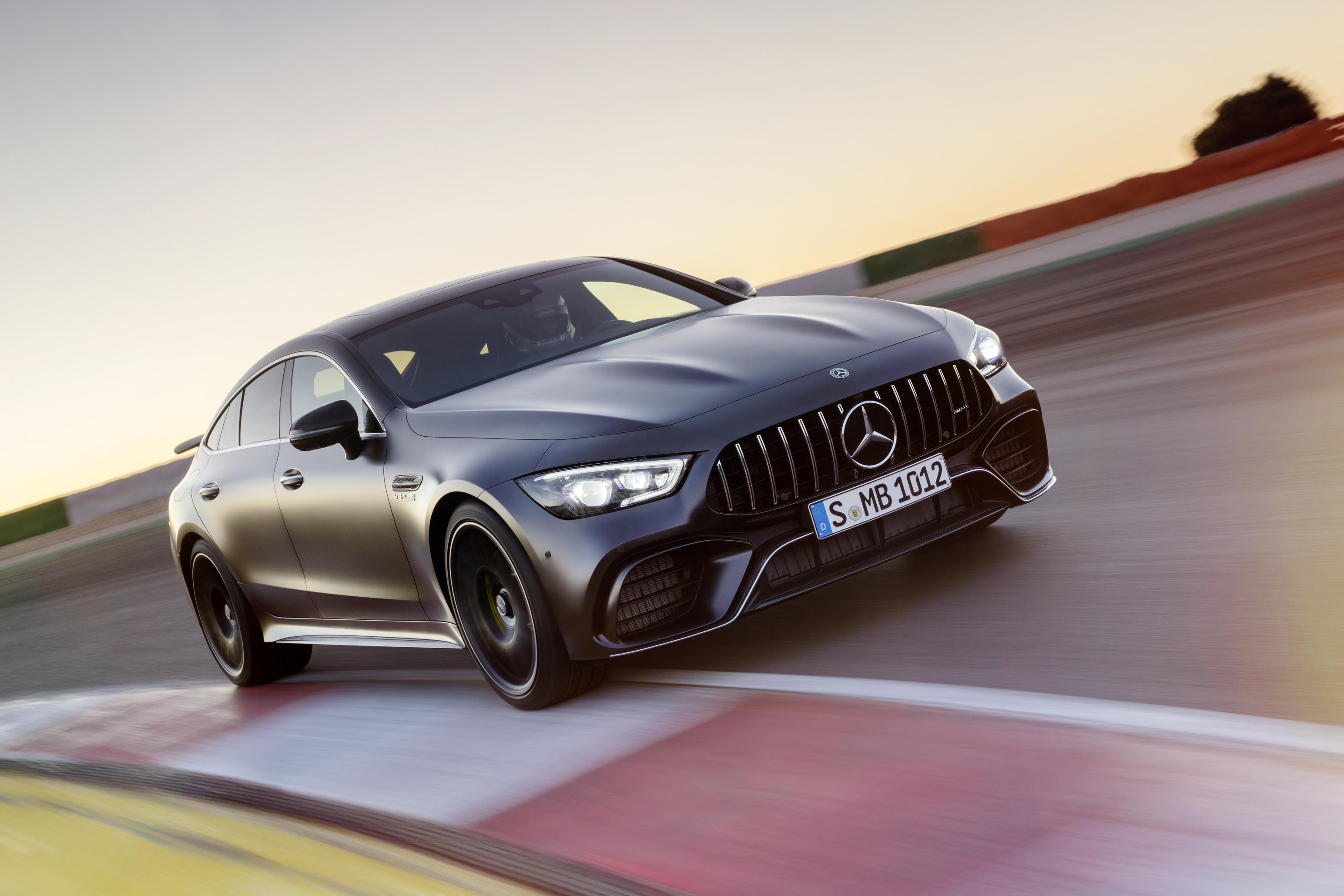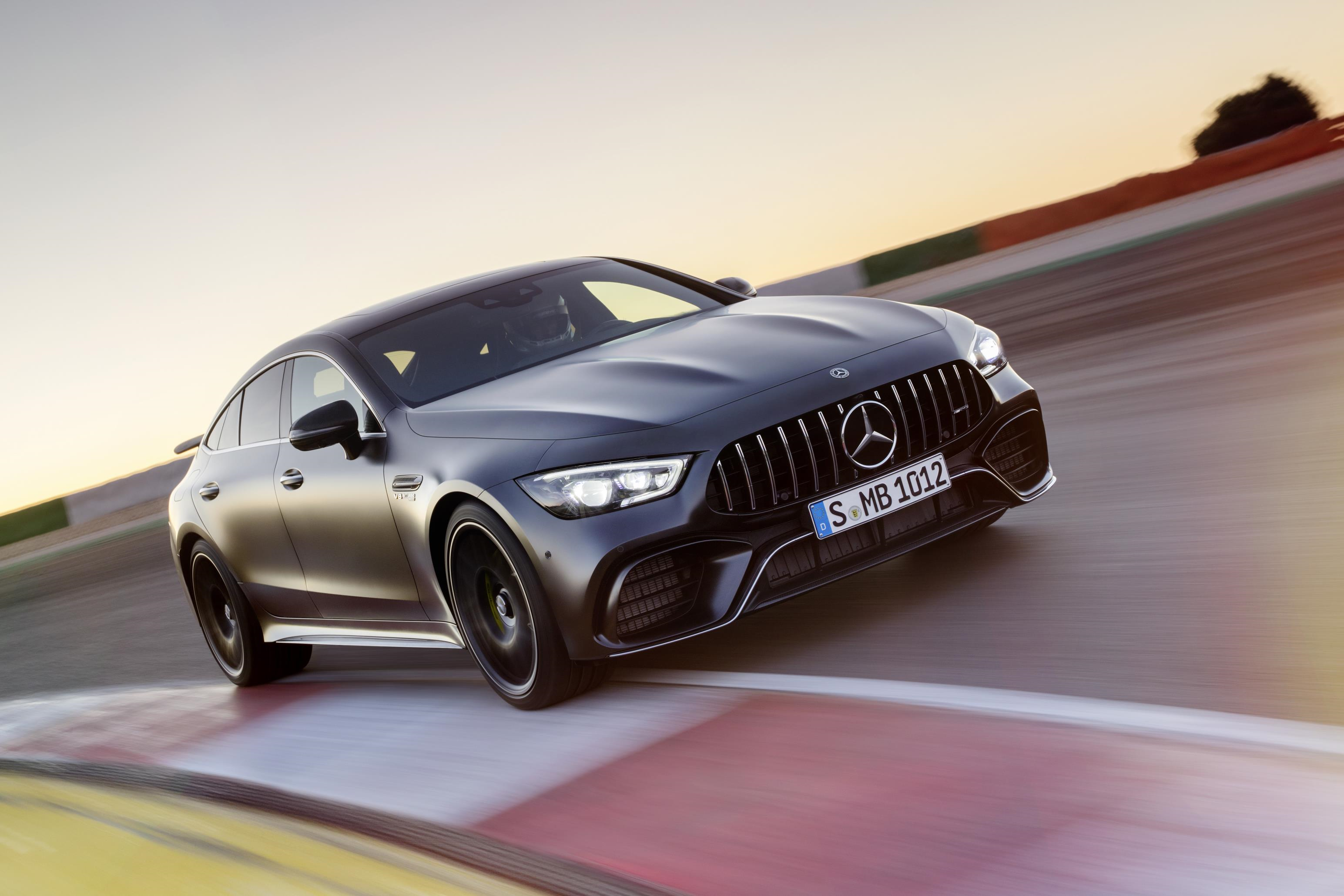 As suggested in my opening gambit, were Merc to have developed a Porsche, this is how it would have looked, albeit from its toothy front radiator grille and 'Three-Pointed-Star', to its beautifully resolved rear bumper. There are no bad angles from which to view this newcomer and, with a raft of powerful engine choices and posted top speeds of up to 195mph (you can forget the 155mph 'political limit'), the AMG GT is a car set to make a massive impression in its market segment, while becoming a genuine 'poster boy' for the brand.
The technology is rammed home, when you contemplate the no less than six drive programs evident in the selectable AMG Dynamics package. They cover everything from 'Slippery' to 'Race', taking in 'Comfort', 'Sport', 'Sport+' and 'Individual'. Yet, be aware that having made your selection, what lies behind is the automatic agility functions of 'basic', 'advanced', 'pro' and 'master', which control engine and suspension responses, as well as the strategy for the 4WD system and the relevant slip control of the ESP (stability control). Although not immediately obvious, until you depress the loud pedal, progressively higher yaw rates and speedier reactions from the rear-wheel steering, throttle and locking rear differential are all managed by the drive mode selection.
With advanced information screens and graphics being central to Merc's dashboard layouts of late, AMG takes the pair of 12.3-inch high-resolution displays that feature on other top-spec Mercs to new peaks (standard on V8 models, optional for the in-line 'six' variants). Classic and Sport displays are now supplemented with a Supersport setting. Each of them is entirely configurable by the driver and can incorporate G-force indicators and power and torque graphs. Of course, all other in-car functions (sat-nav, heating and ventilation, entertainment and up and down shift indicators for the 9-speed automatic transmission) are also monitored via the screens.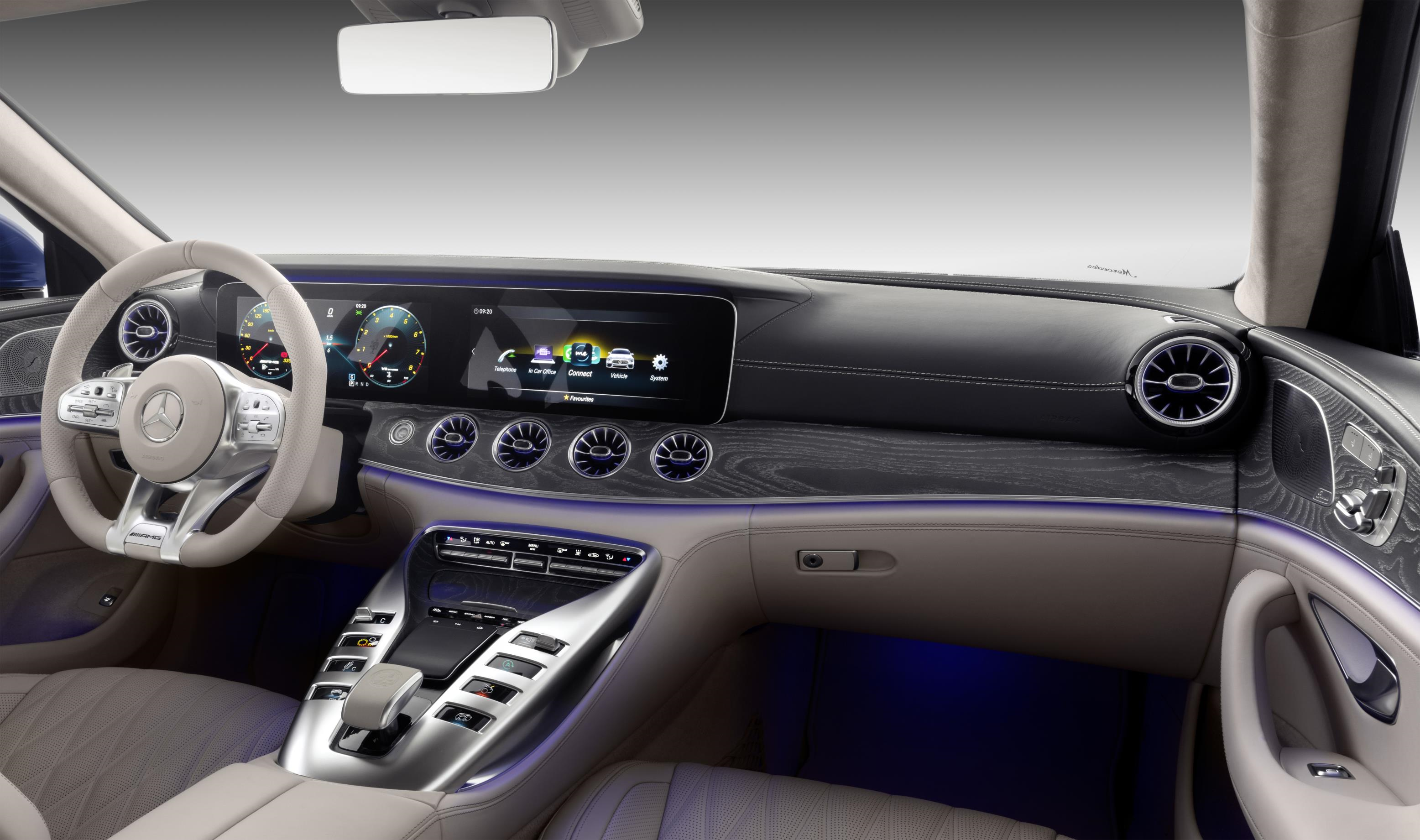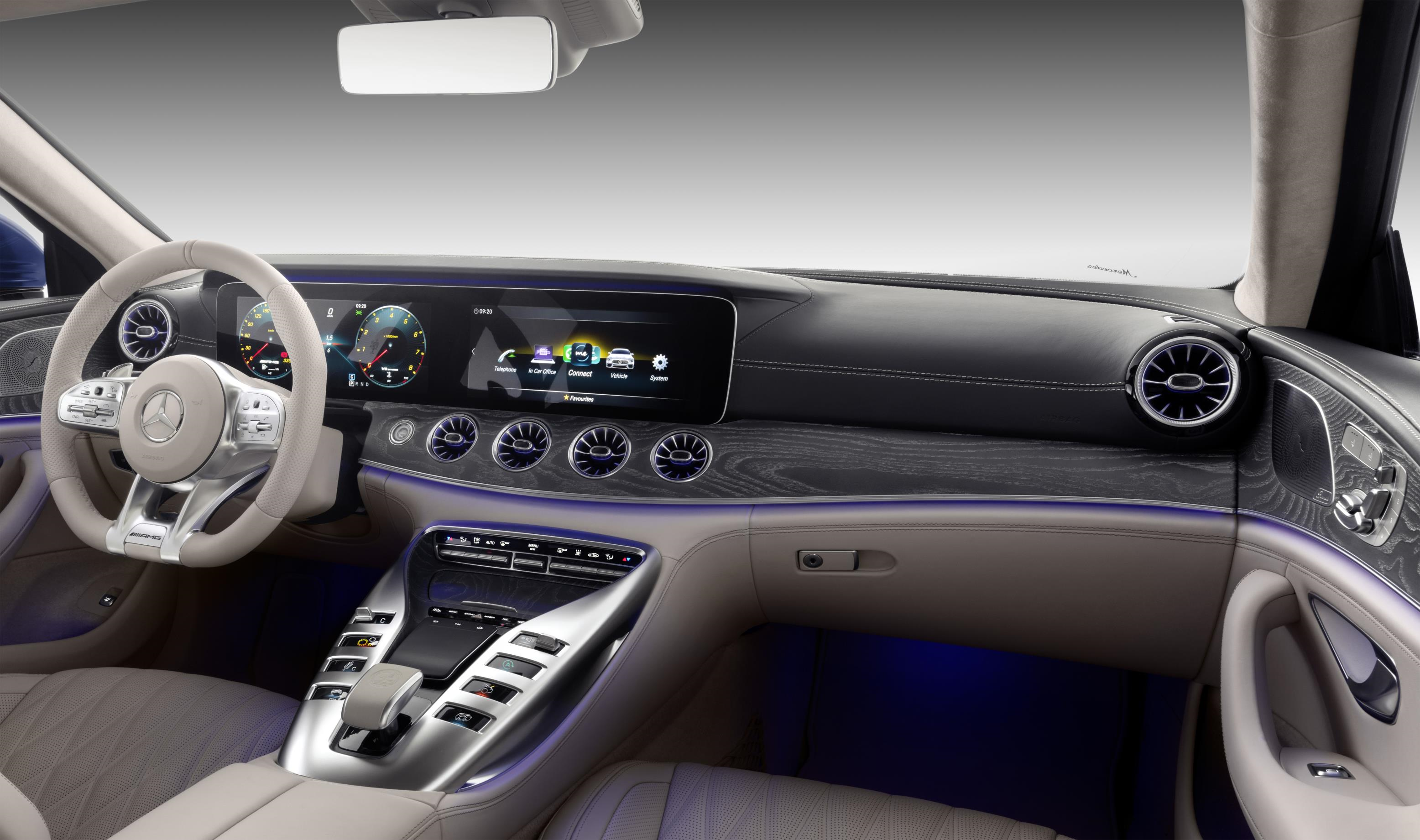 In terms of practicality, this coupe-outline four-door is also a hatchback, with flip-forwards back seats that increase the 395-litres boot capacity to a massive 1,324-litres, although a 60-litres security space also exists below the boot floor. Dependent on how the AMG GT is specified, it can either be a lap of luxury five-seater, or a sportily focused four-seater, with a choice of quilted hide, or massively bolstered racing seats up-front, complete with in-built head restraints and racing-belt retainers. Typical Mercedes-levels of comfort and space are not ignored and there is a choice of trim detailing that ranges from 'blingy' to subtle.
Naturally, as AMG's central purpose has always been to create high-performance engines, the powerhouse choice is limited at this stage to a pair of bi-turbo, 4.0-litre V8s, developing either 639bhp in the top model, or 585bhp in the less focused version. The 0-60mph benchmark is despatched in 2.9s, or 3.1s respectively, not that you would notice much difference, clinging onto the steering wheel, with eyes like saucers looking as far ahead as possible. The 3.0-litre straight-six, also turbocharged, develops a still healthy 435bhp but features Merc's integrated starter-generator and 48V electrics; a sort of mild hybrid. It will still scorch to 60mph in around 4.2s, although its top speed is a more modest 180mph.
In reality, these performance figures are not bad for a car weighing-in at two tonnes and, while still expensive on the road tax front, their respective CO2 emissions of 256g/km (V8) and 215g/km (6) and up to 31mpg accentuate excellent levels of engineering efficiency. Much play is made of the configurable switches built into the steering wheel of the new GT. While they will demand initial set-up attention, complete with in-built micro-display, they work pre-selectively and can be activated with a mere swipe of the fingers, without having to remove a hand from the steering wheel rim.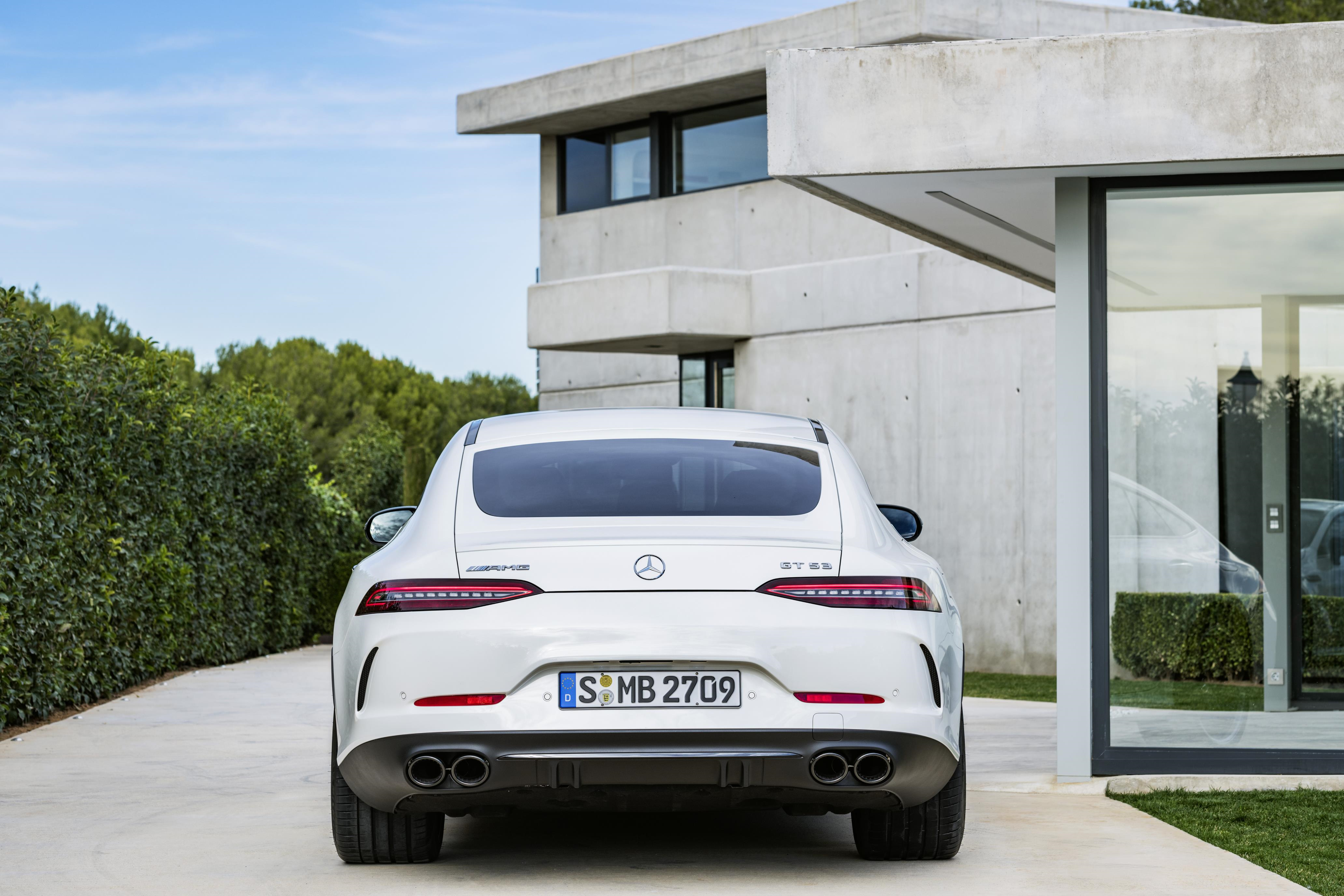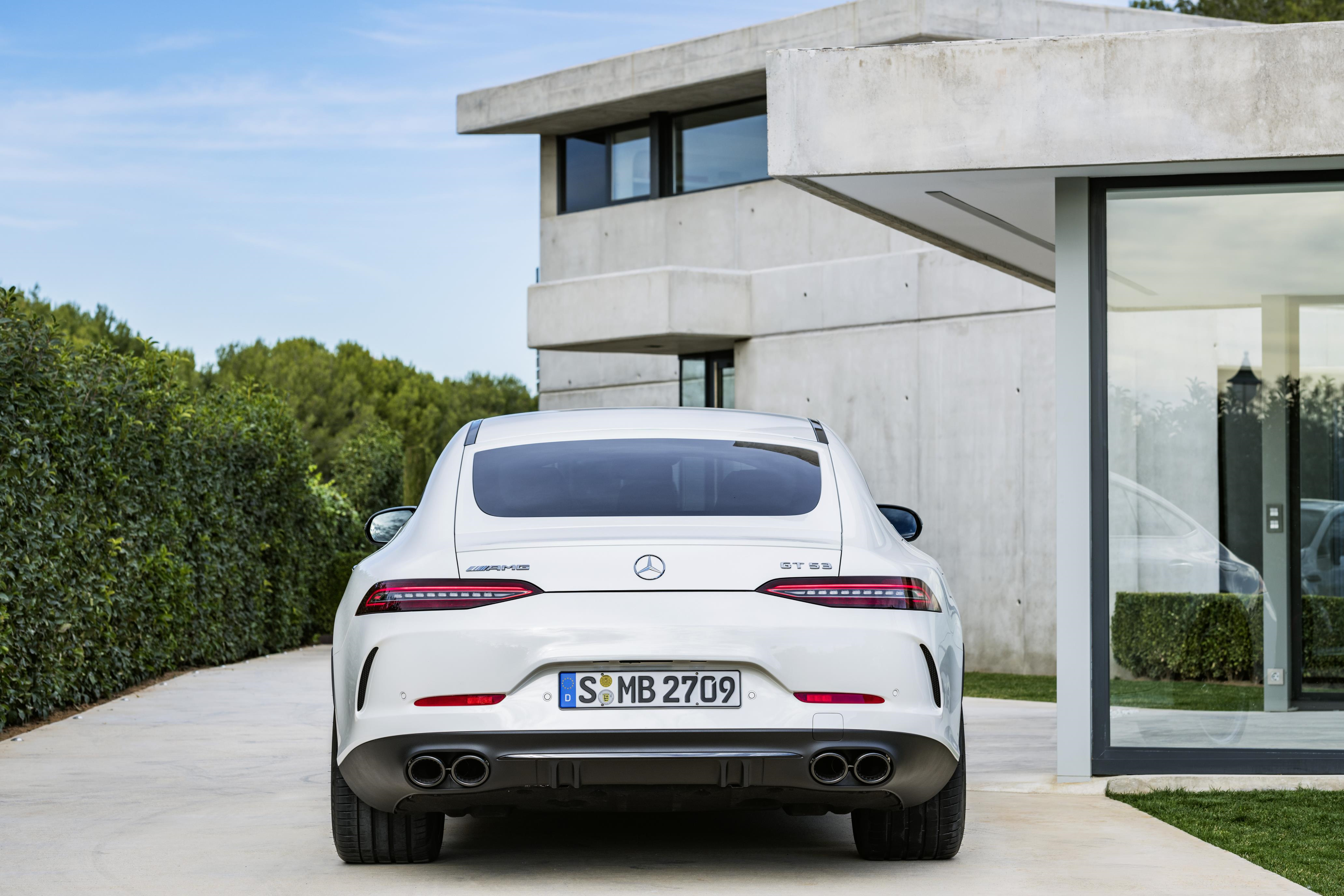 Let's face it, you would never acquire an AMG Merc unless, firstly, you could afford one and its running costs, or, secondly, you felt it important to make a statement. The new AMG GT certainly achieves the latter and it is in the vanguard of vehicles leading with semi-autonomous technology but which can revert, at the flick of a switch, or two, to a consummate driver's machine. Also consider how many key business people buy into this class of car…quite a lot, even though 'buy' is a relative term.
If animalistic, or ballistic performance is on your new car radar, dipping into AMG's bag of goodies is a sure-fire means to obtain it. However, the AMG GT is actually a lot more than a tarmac blisterer, with svelte looks and a stunning, yet practical, interior that is not just strong and impeccably detailed but also takes automotive technology another step into the future. Would I have one…well, I cannot afford it but it does not stop the longing.