Occasionally, you might need the emergency services but, if you were unaware of how their vehicles were built, Iain Robertson spent a day with market-leading Vauxhall and can reveal some of the secrets.
There are thousands of blue-light vehicles on our roads, driven by largely selfless professionals, covering thousands of miles annually, as they serve the emergency needs of rate-payers, citizens and visitors to our country. The blue-light definition covers police, fire and ambulance services, as well as some minor offshoots such as bomb disposal, military and transport police.
The use of specific wheeled transport to relocate a prone patient is hardly a modern phenomenon. The sick, infirm and war-wounded throughout history have required ambulance services to take them to a central medical facility, although the Red Cross, which was founded by a Swiss businessman, Henry Dunant in 1863 (a factor that led to the creation of the original Geneva Convention a year later), gifted a name to the emergency service.
Naturally, today's emergency service vehicles have vastly increased roles to perform. Ambulances, in particular, are a first-line in life perpetuation, manned by skilled medical staff that are trained to save lives, using specialised equipment built into the vehicles. Of course, not all of them are specially constructed and Community First Responders, some of whom ride motorbikes, rely usually on bog-standard motorcars.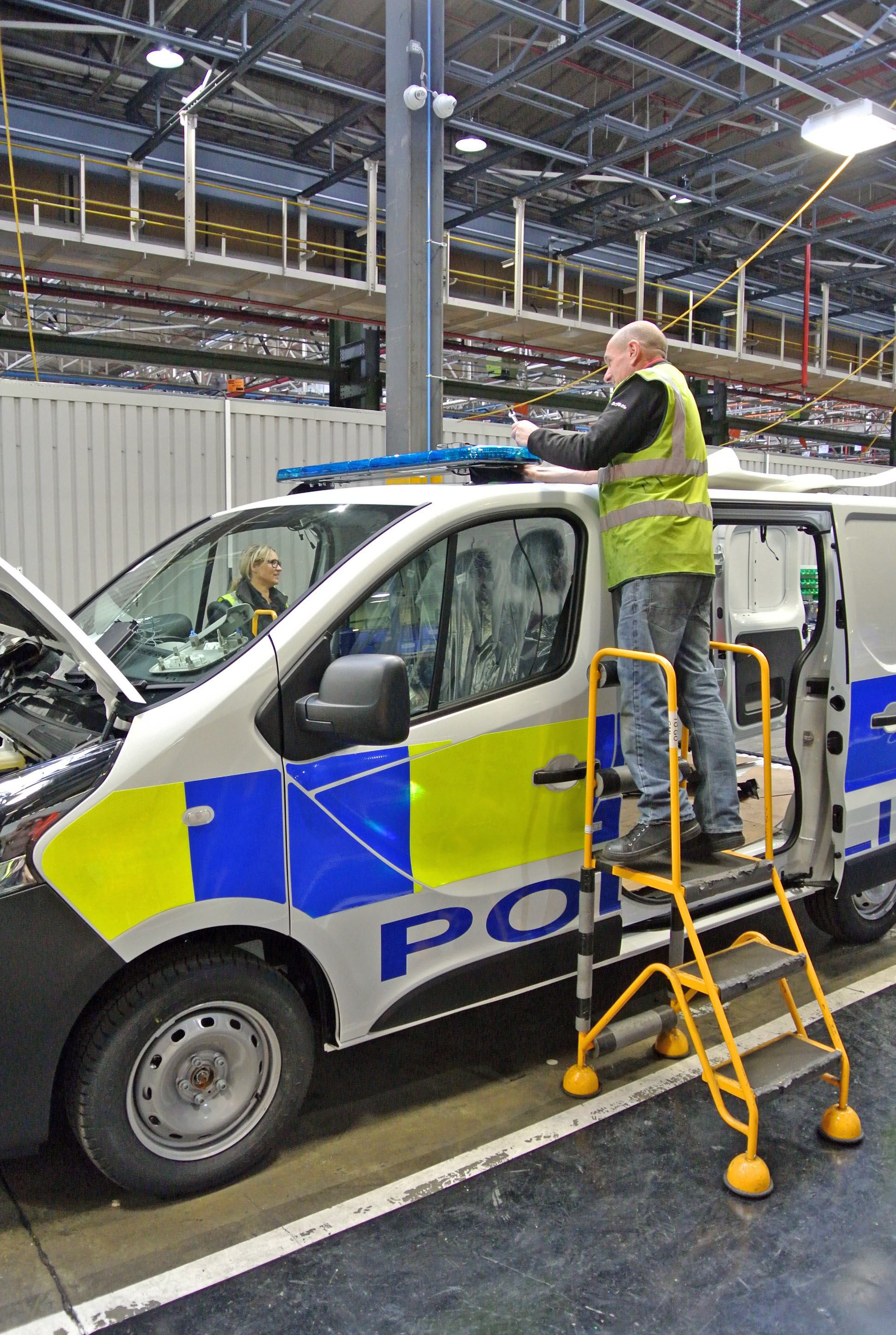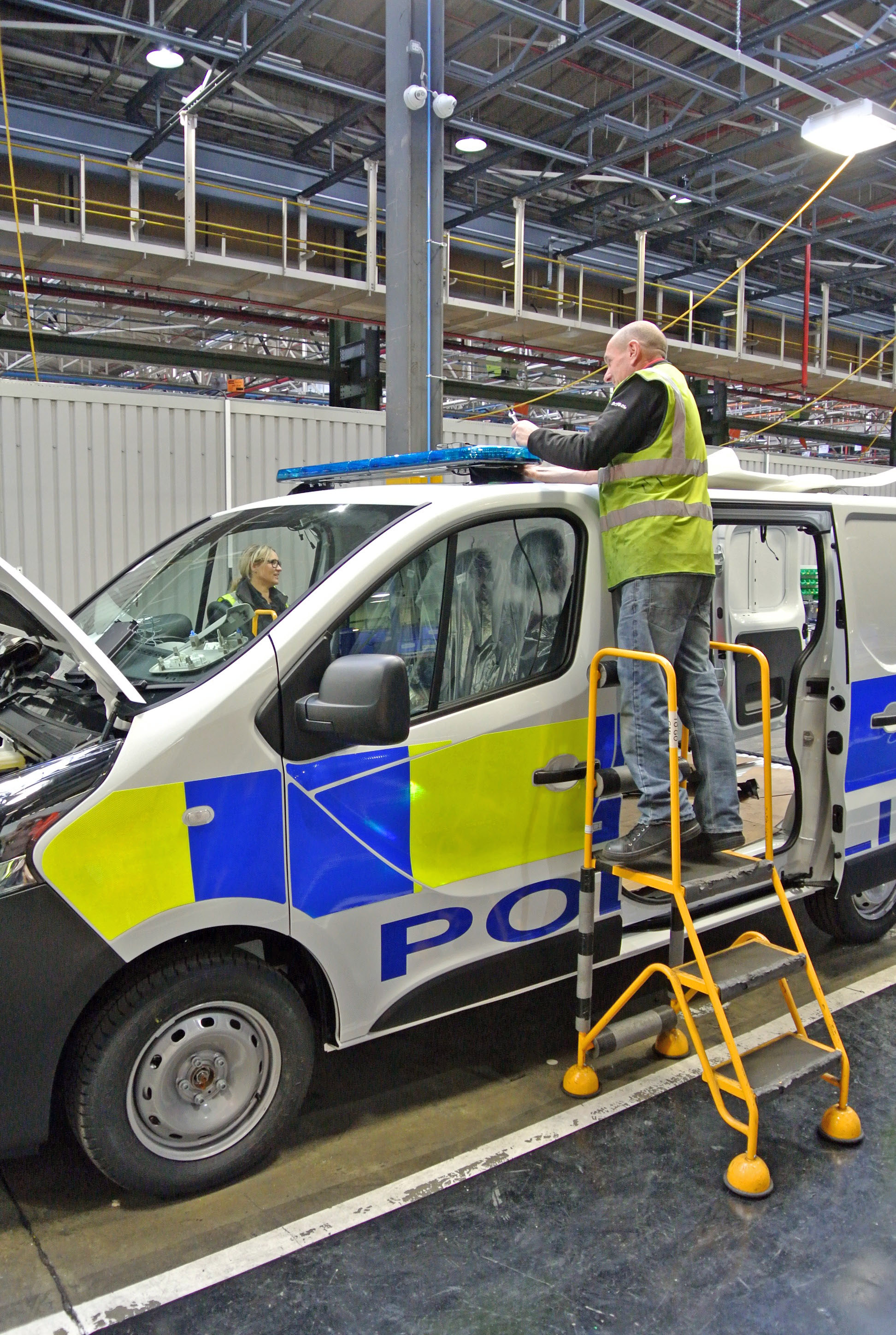 Acquiring the vehicles is a governmental control issue, managed by the Home Office. While that department works with all of the emergency services to ascertain the specific build requirements for some vehicles, different local authorities will make additional demands on specifications. While not subsidised as such, special fleet prices are quoted on the tenders provided to recognised suppliers, such as Vauxhall, as the Home Office is keen to ensure that remits for best practice and value-for-money are honoured.
Vauxhall is one of a number of carmakers tasked with meeting the specific demands. With Vauxhall being a predominant brand in the UK and also having the politically expedient role of actually producing both cars and vans on UK soil, it is inevitable that it has an even more important task to fulfil. Despite the relative popularity of Ford products, neither the Fiesta/Focus, nor Transit vans, are manufactured in Great Britain any more. In 'Brexit' Britain, Vauxhall's status is underscored.
In carrying out initial research, I spoke with several British police services around the UK and asked them about their requirements. While some older policemen still talk fondly about the Triumph 2.5PI saloon and estate cars of the mid-1970s and the Ford Granadas of a decade later, they still require equipment space, trustworthy handling and driver and co-driver comfort. Trained to drive at speed, while high performance is welcomed, it is not such an important criterion these days, although vehicle reliability remains a hot subject.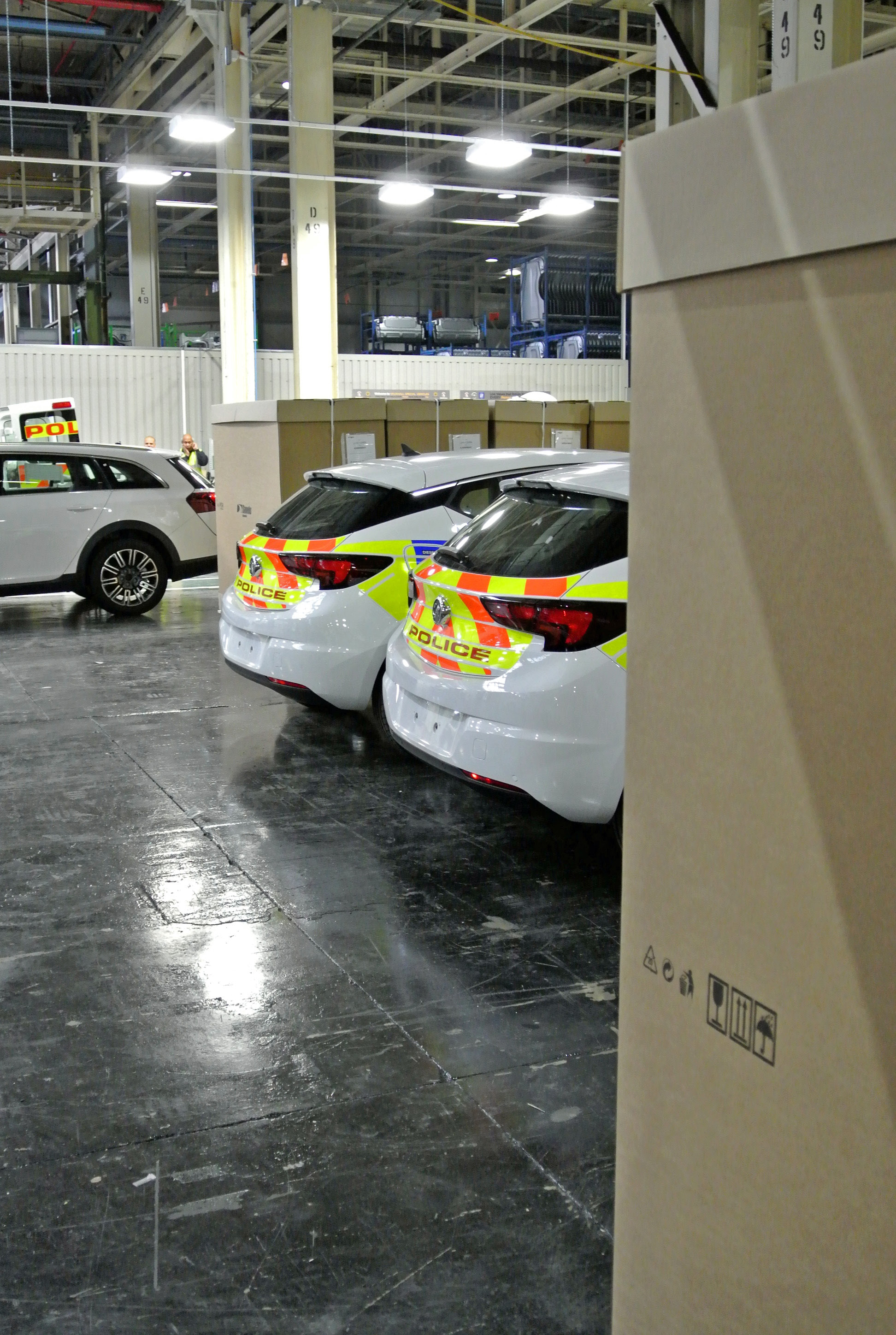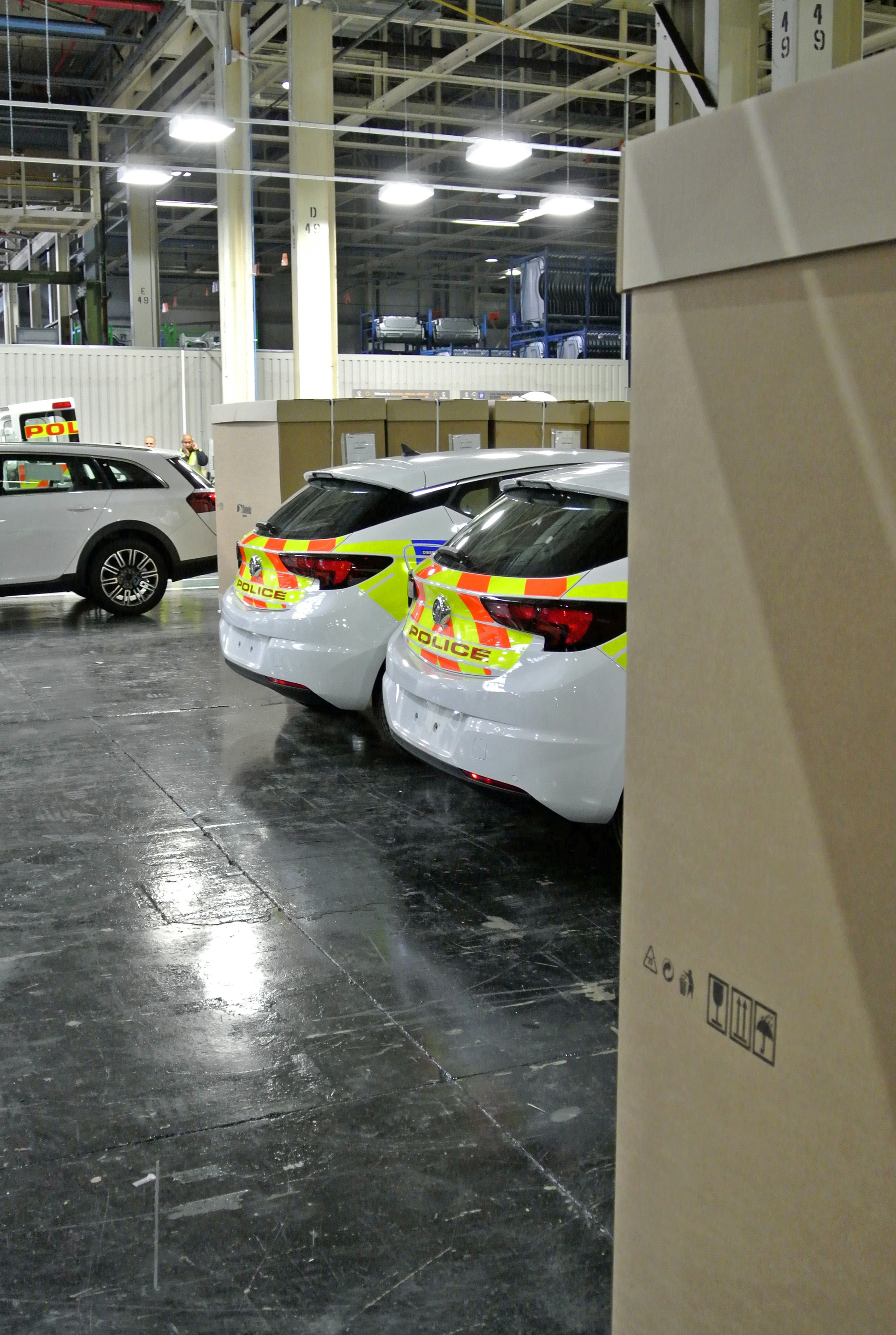 On the commercial vehicle front, the factory at Luton makes both Vauxhall and Opel branded Vivaro light vans for a pan-European market (the sister Renault, Nissan and even Fiat alternatives are made in both France and Italy). Although former custom variants destined for the wider business fleet sector used to be farmed out to specialists, as it was appreciated that Vauxhall would be better equipped to meet those demands and that it could make it pay both for the company, in terms of profitability, and its fleet clients (as Vauxhall would be able to offer a comprehensive manufacturer's warranty on finished items) with associated cost-savings, a special facility at Luton now handles those needs too and the 'blue-light' division is a viable ancillary operation, all managed by Dick Ellam.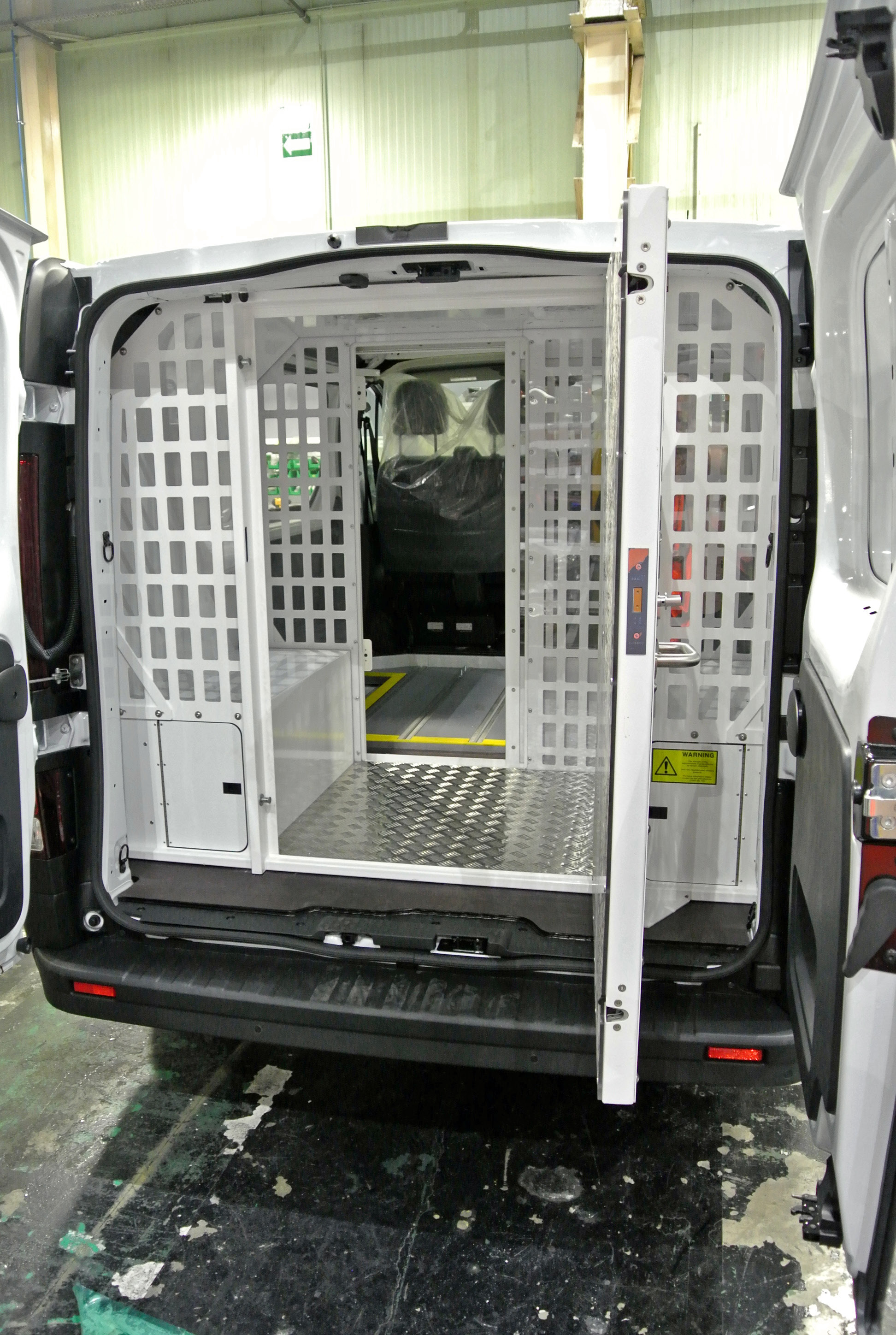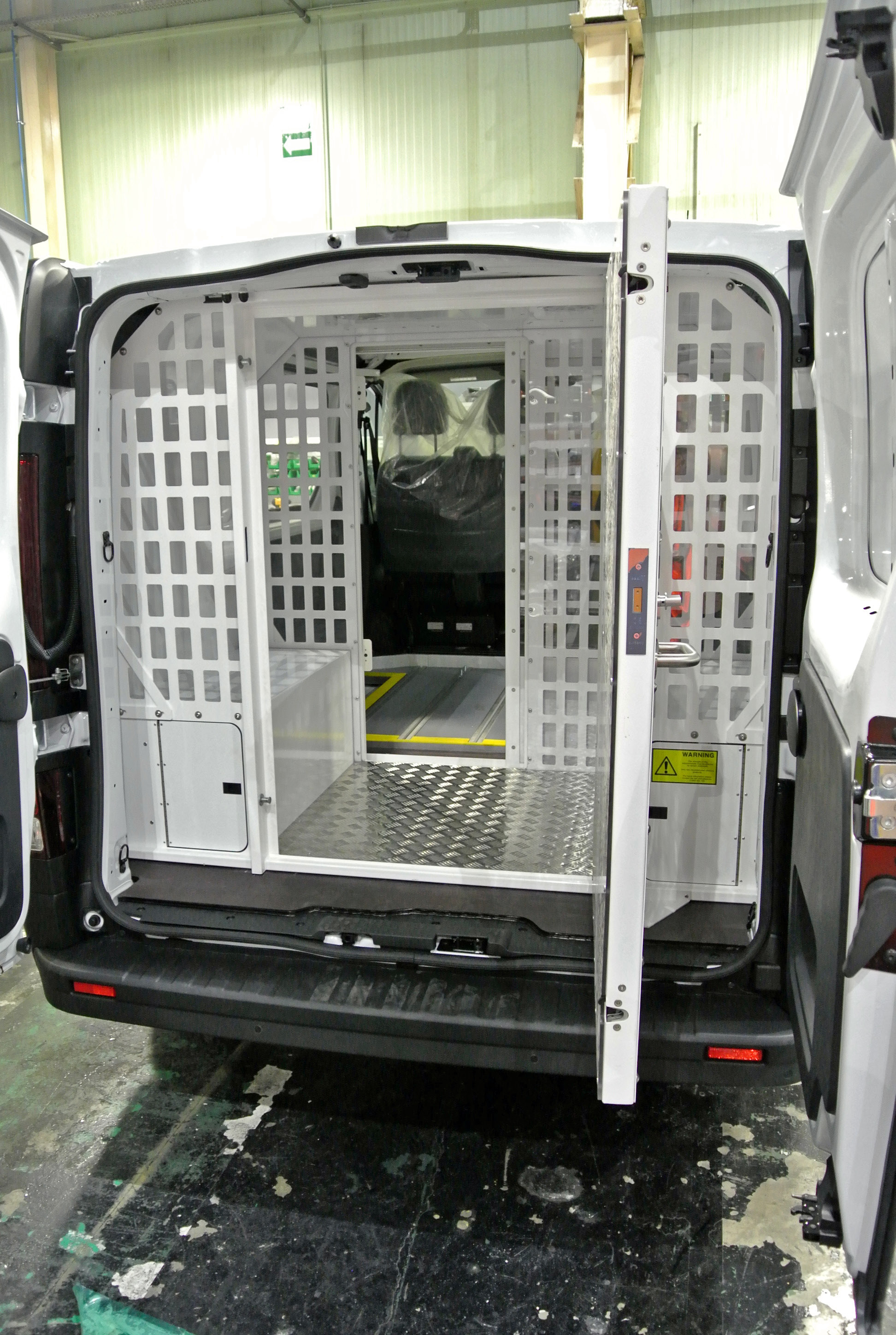 Interestingly, the personnel that work on the production line and bay fitting areas are all Home Office accredited, due to their handling of several security and equipment conscious issues. As a dedicated facility, it also offers a practical and secure repository for 'recycled' specialist equipment that the various authorities do not wish to release into the public domain. The overall facility has a throughput of around 1,000 speciality vehicles per month, although the blue-light production line rolls off specialist vehicles daily and the anticipated delivery time, from order to despatch, is around 12-13 weeks.
There are no drive-train, or suspension, modifications made to either police or fire cars, as well as ambulances, as their stock performance requirements fall within Home Office demands and almost the entire range of Vauxhall branded cars and vans can be remanufactured as blue-light vehicles. Popular for what used to be known as 'Panda car' applications, the Ellesmere Port (Merseyside) built Astra, especially in estate car form (because it is one of the most accommodating compact models sold today and can cope with the truly mixed bag of equipment to which the police require access), is a regular conversion at Luton. By the same token, the Corsa model is a favourite of local police, while the Insignia model lends itself to main route services. Yet, the Mokka X and Zafira models also serve purpose in some regions.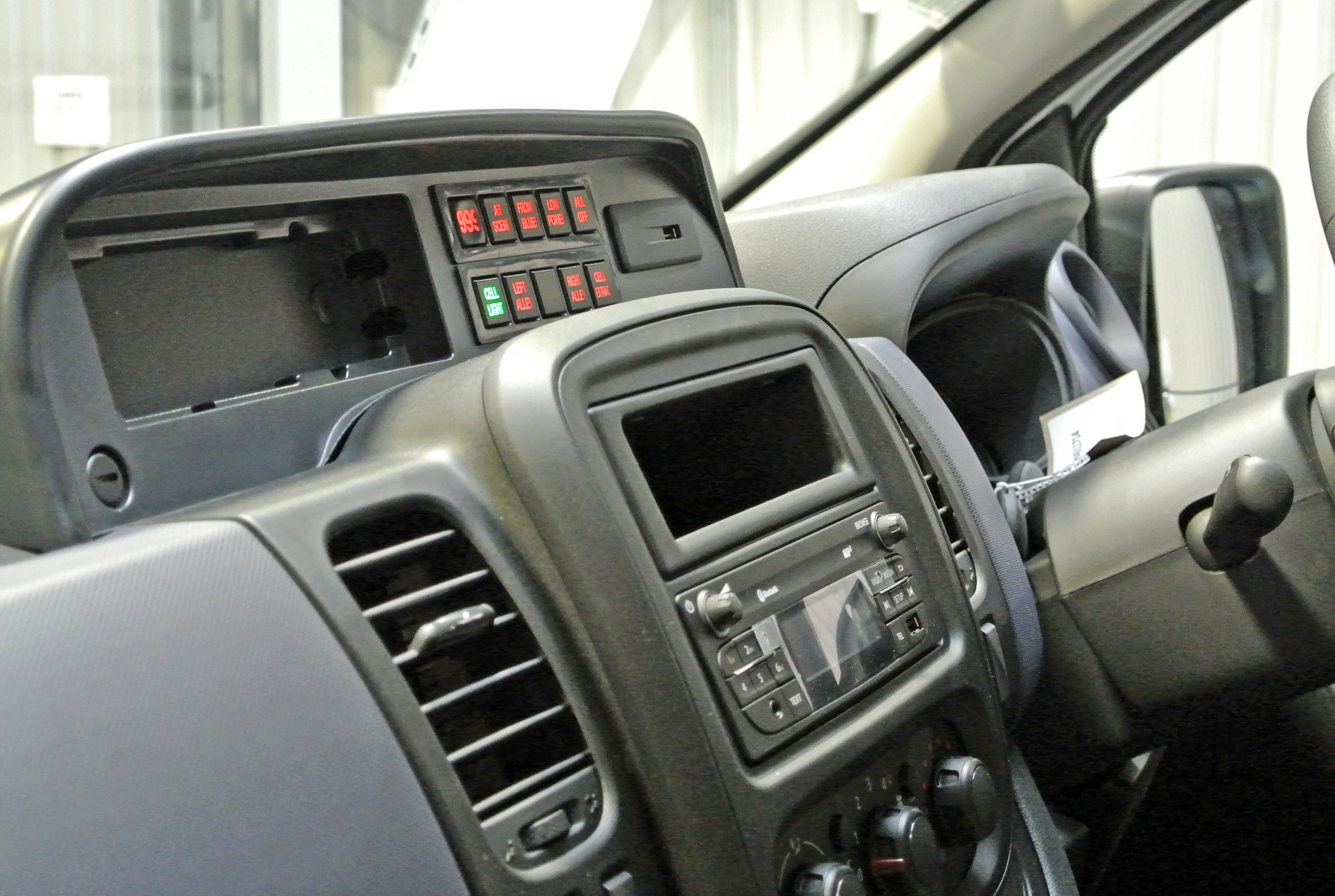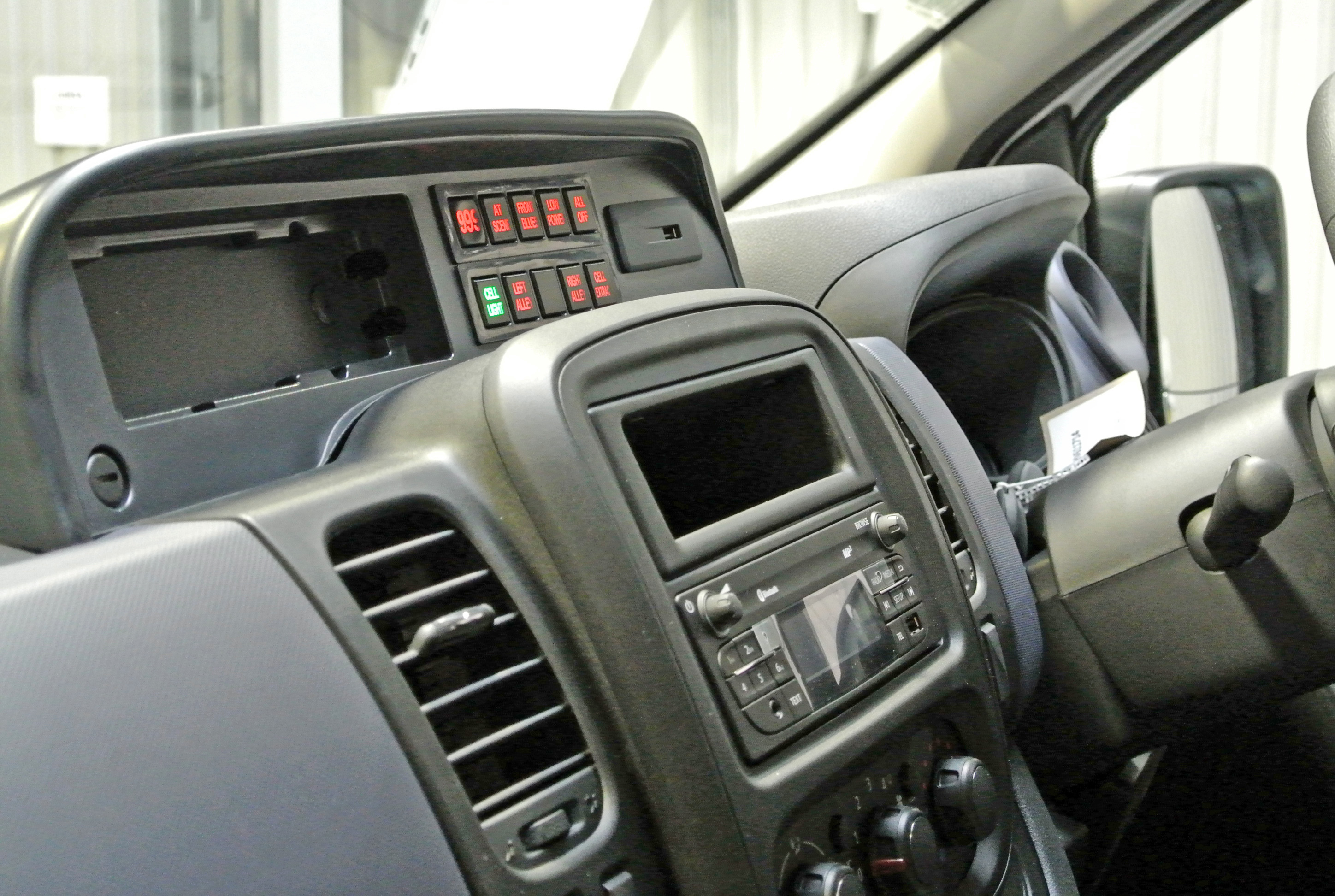 All emergency services require transport that offers multiple-role functionality, which means that the current Insignia estate car, notably in 4WD form, not only meets comfort standards, for longer shifts, especially in difficult, or outlying terrain, but also provides space in the rear for both standard and specialist (armed support, for instance) applications. To accommodate radio transceivers, extra switchgear and, of course, additional lighting requirements, Vauxhall even designs in-house and manufactures a range of centre consoles that are made to standard car specifications, so that they look right in use. However, they can be removed as readily as they are fitted to the otherwise standard vehicles, which is ideal at disposal time. This depth of service provision enables the manufacturer to offer a full warranty back-up that even extends to the custom-made reflective decaling and relevant service appliques.
Where additional wiring looms and special equipment, such as a secure cell, in which to transport criminals in the rear of vans, are required, they are made to specific safety and crash standards to the manufacturer's exacting standards. Special toughened glazing and even complete armoured vehicles are produced to order.
The rest, as they say, lies in the hands of the users. Most cars and vans have a notional life expectancy, before cyclical replacement, of up to three years and around 100,000 miles, although some local authorities, especially those with dedicated maintenance facilities, can extend the operational use at cost-effective levels. Vauxhall products are known for their dependability, which is central to meeting Home Office expectations. However, by using standard products, there are no compromises made on exhaust emissions, security, safety and other aspects.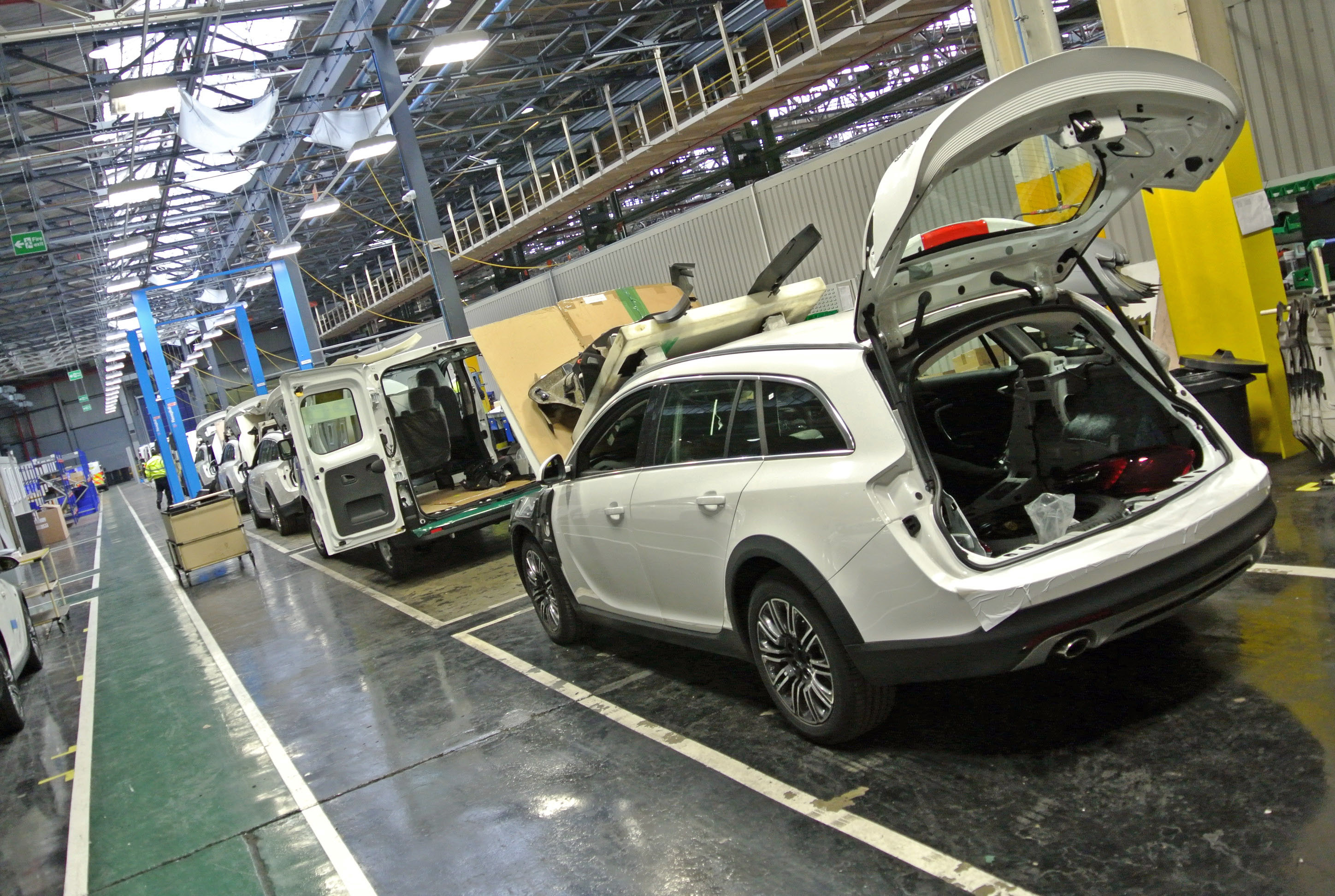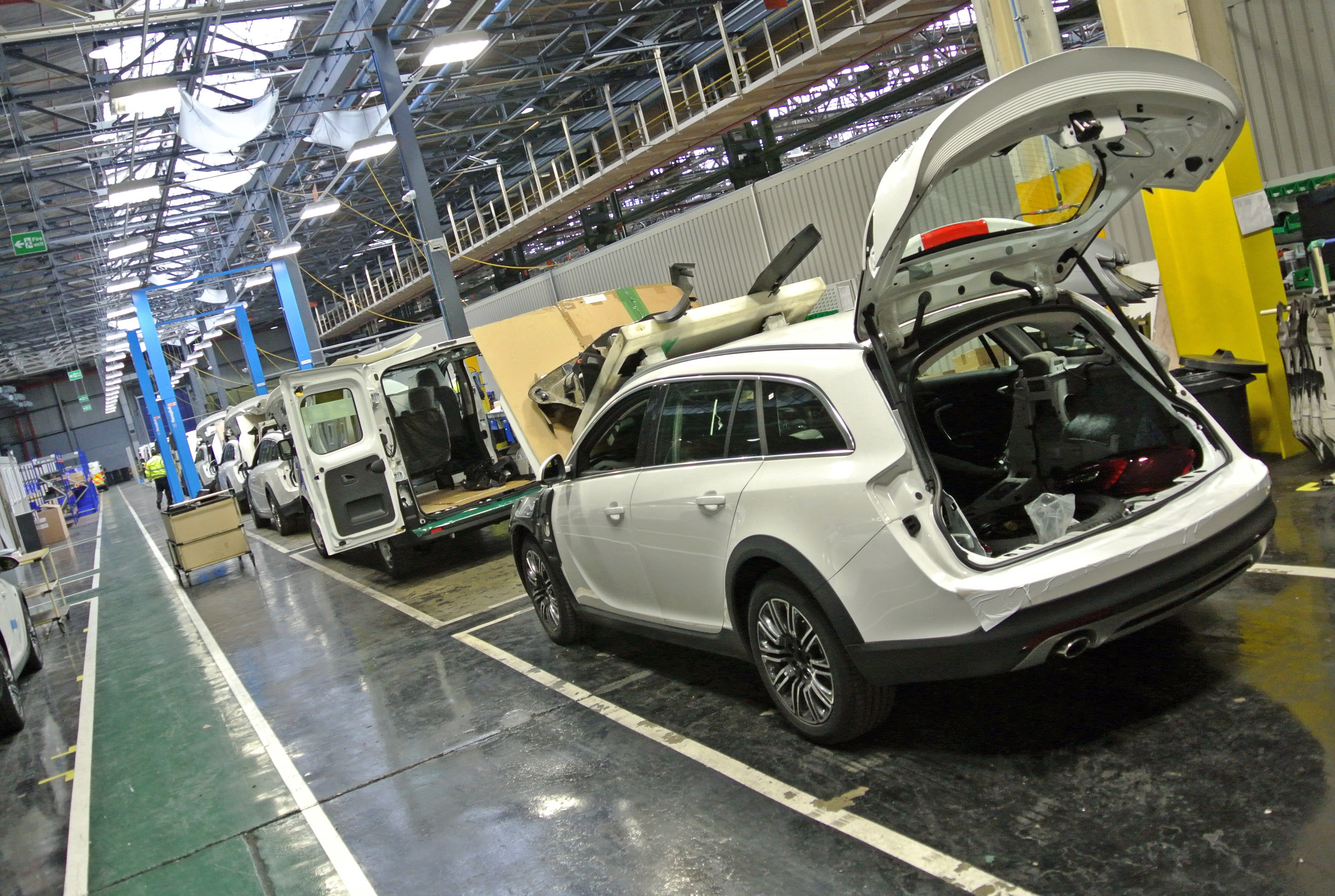 There would be nothing more disheartening, notably while awaiting the arrival of a response vehicle, than to discover that it had been sidelined by a mechanical failure. It is a factor of which Vauxhall and the Home Office is exceptionally aware. The supplier's good record is that vital measure of how modern transport can serve the needs of the emergency services, which have to, by definition, serve our needs with competence and confidence. Therefore, if you have ever wondered what it takes to make a good cop car, or ambulance, or fire chief's transport, be aware that Vauxhall knows and understands how to make and deliver it, while meeting the most stringent of standards. Ultimate peace of mind should never require a piece of your mind.