Since his first-ever drive, as it happened, a drive-back to Blighty, from Madrid, in a Honda Jazz, Iain Robertson has been an avowed admirer of the smallest car that Honda markets worldwide in various guises and names.
Although the Spanish capital was the launch base for the thoroughly revised Honda CRV of the time, as a sub-plot, the British PR arm of the firm had decided to allow a few muttering scribes to drive the compact model, otherwise known as Fit, at its European launch in early-2002. The car had actually been on sale in the Japanese domestic market for almost a year by this time, so it was hardly a 'new' new model, if you get my drift.
Yet, its pedigree was already in a winning vein, as it had managed to outsell the best-selling Toyota Corolla for almost twelve months on the trot. Although the early numbers discussed for the UK were not particularly thrilling (I seem to recall that around 4,000 were expected to sell), that unique drive-back opportunity gave me the best experience for which I could have ever hoped. In fact, I was able to gain an in-depth understanding of the car that led me to suggest that Honda UK was under-stating its sales potential and business application by a considerable margin.
The truth was that Honda was scarcely able to contain the retail demand for the Fit/Jazz in other markets, which meant that a sizeable order bank developed in the UK, which helped to buoy-up values. The 'uni-box' Jazz became the least-depreciating car sold in the UK in the early-2000s and a lot of companies bought examples. Quite why a few more manufacturers cannot follow suit, rather than pumping 'unsold' cars into our market today, is beyond my comprehension.
That first generation Jazz was a neat, inventive and amazing small car. It was the model that introduced us to the firm's 'Magic Seat' arrangement, in which the squabs of a two-thirds/one-third split-folding rear bench (an expectation on any decent hatchback) could be raised, to reveal an almost flat and carpeted rear cabin floor to supplement an already roomy boot (it results in a whopping 1,314-litres of space in total for the latest Jazz). That the same arrangement is now applied to the Civic model, is a measure of its overall acceptability and eminently practical for business use it is too.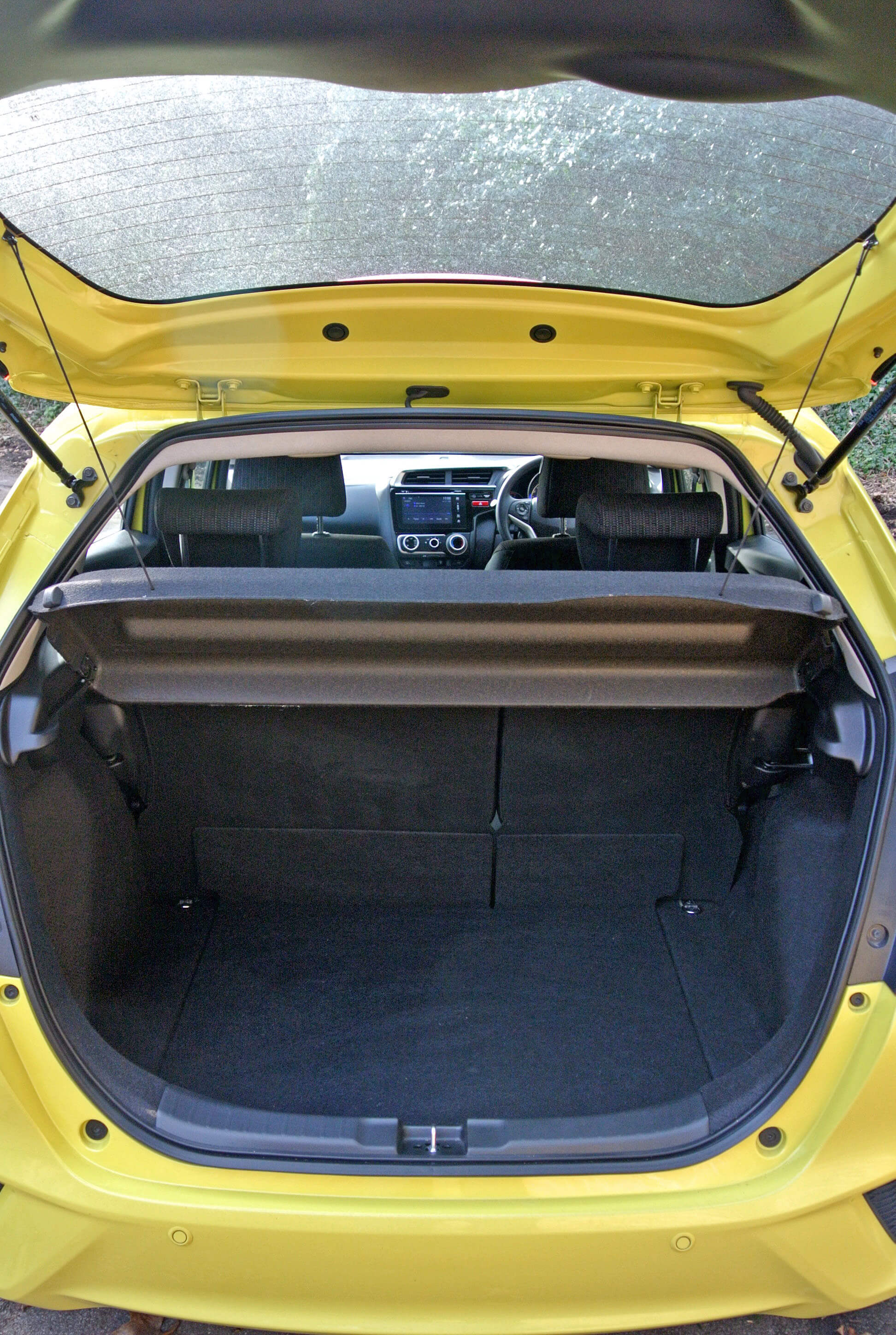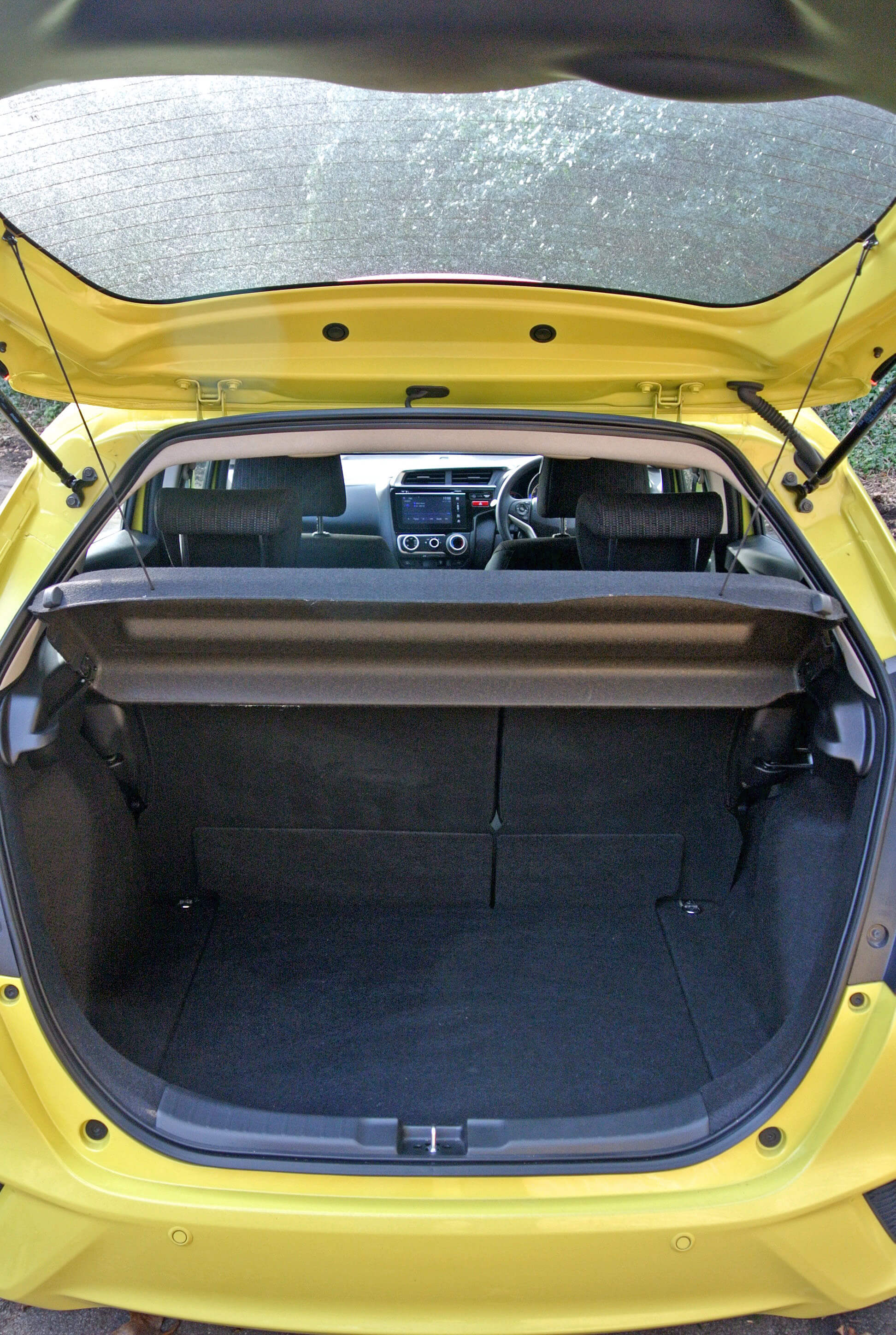 By placing the fuel tank below the front seats, an otherwise pendulous mass above the rear axle line was removed to the car's midriff, thus affording it a sound weight distribution, better cabin space utilisation and a convenient lowering of the centre of gravity, which ensured that its handling envelope would prove to be a match for several significantly sportier models boasting greater technological advances than the surprisingly conventional and conveniently simplistic Honda. My engagement with the car's finer qualities only served to support my growing confidence in the model that would become the well-justified Car of the Year.
Despite a small capacity and unspectacular power unit (actually the base unit from a Civic), on some stretches of mid-Gallic motorways, I was able to get its speedometer to register a phenomenal 130mph, which was probably a true 124mph, because Honda dials are usually quite accurate. It felt un-burstable and was surprisingly comfortable cruising at three-figure speeds.
For a variety of reasons, despite sampling several first-gen Jazzes, including a surprisingly popular CVT version, I never drove the subsequent, 2007 Mark Two variant. Typical of Honda, as time passed and the price of the car was stepped ever upwards, the firm's customer base became increasingly blue-tinged. It did cost Honda a few Civic customers but demand for the model never ceased.
The latest (third) iteration is slightly more than an evolutionary step. Suspension modifications introduced for the Mark Two model, to 'soften' its originally firm and relatively incompliant ride quality, have been altered slightly for today's Jazz. The result is a more than acceptable fluency, enhanced by a slightly wider track that affords the car a more grown-up and less kart-like appeal. This works especially well with the car's much-stated 'small on the outside, large on the inside' remit, which has endeared it to the company car sector.
The Jazz has always been a fairly spacious sub-compact. However, despite its Tardis-like aspects, it has also been a tough and resilient little thing. Nothing about the new model dissuades me from accepting that premise. Yet, if there is one core disappointment, it lies in its relative lack of engagement with the driver. Although I cannot quite place my finger on it, whereas the original model gave off a whiff of enticement, the latest version is a character-free zone.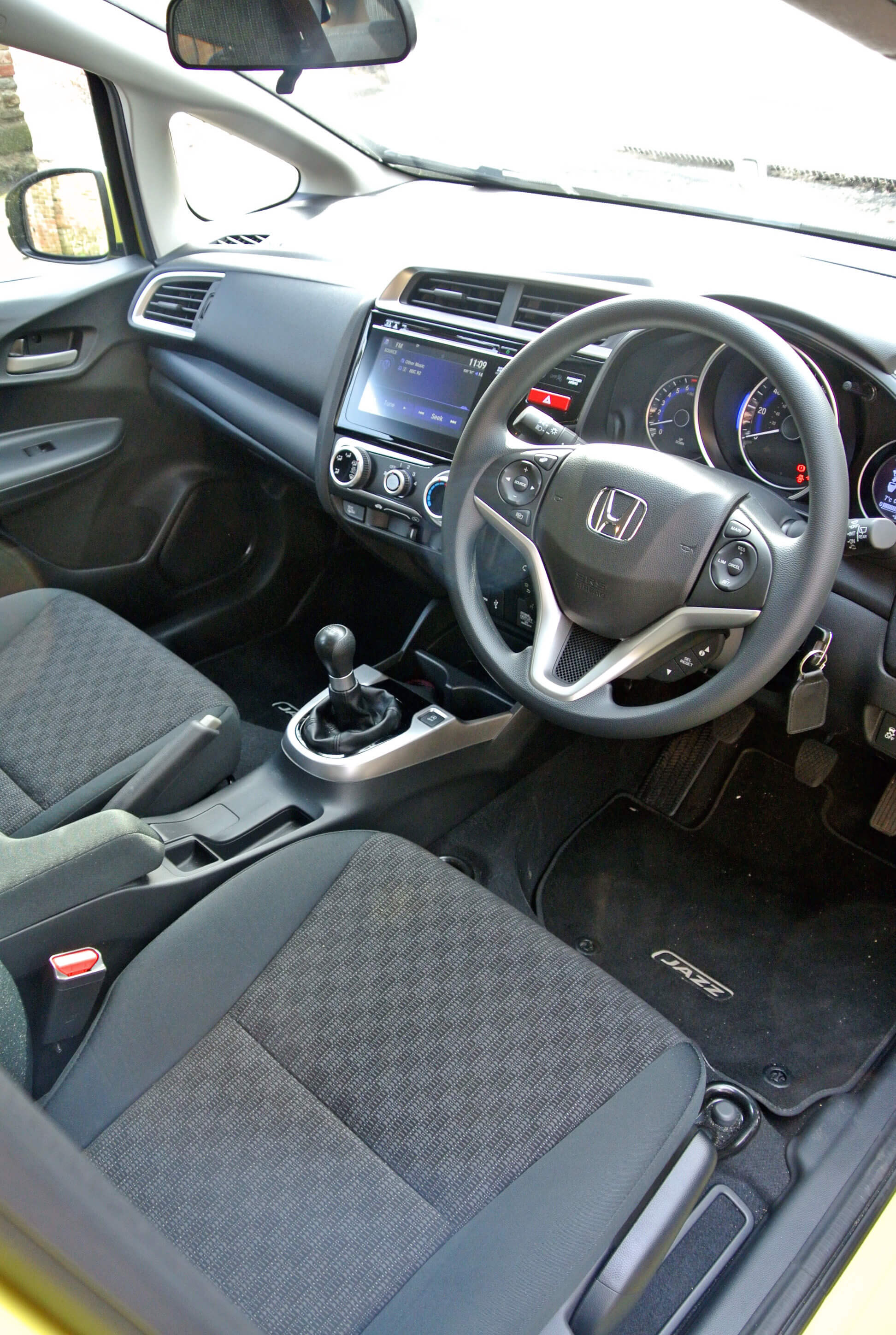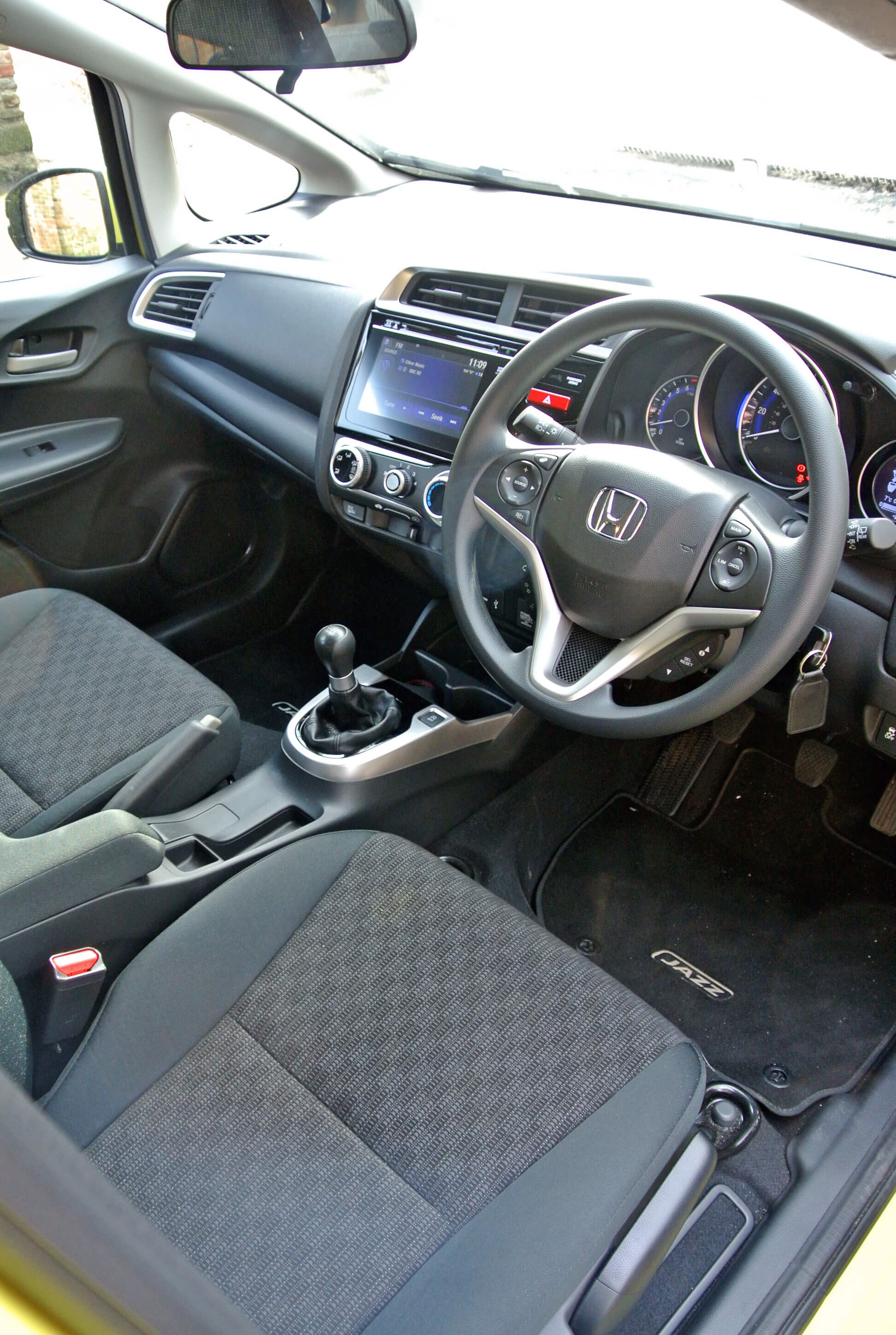 Of course, adopting such a stance might be intentional. After all, as we lurch ever-closer to the era of 'autonomous motoring', in which the driver is merely an adjunct of the personal mobility function (and Honda is already advancing its developments in that arena), a desirable driving performance becomes less vital. While I am sure that the future will be punctuated by aspects of brand relevance, most of the joys of motoring will be subsumed by boxes that will transport us from Points A to B, with minimal fuss. Witness the latest 'Google Car' developments…amorphous blobbery is on the way, rest assured!
Alternatively, in an argument that I seem to have perpetuated, since meeting the great man, the 84 years old Mr Soichiro Honda, at the British Grand Prix of 1990, during which event I ate with and sat next to him for the duration of the race-day, the Honda company has lost its sense of direction. His passing a year later surely did not help. Tremendous motoring enthusiast that he was, the prospect of a driverless numb-mobile would never have been on his horizon.
Yet, I also feel strongly that Honda appears to be reawakening. Its latest HRV and CRV models are significantly closer to what I believe would have been his ideology than those models that went before. I am acutely aware that Honda has missed its leader, judging by the headless chicken routine it has practised for much of the past couple of decades. However, a change might be in the air, which will be good for the corporate sector.
The 1.3-litre petrol engine driving the latest Jazz is every bit as gutless as I recall the original version to be, although it does have the essence of willingness that it possessed. Developing a mere 99bhp at 6,000rpm is most of the reason, although 90lbs ft of torque (that essential pulling potency) developed astronomically high up the rev-range at 5,000rpm, is the balancing aspect. The vast majority of owners desiring to achieve a decent fuel return will find it incredibly hard to offset high engine speeds and a degree of raucousness with frugality. Yet, allied to low overall gearing (a smidgen more than 20mph per 1,000rpm in 6th gear), the attained MPG is far better than I expected.
This apparent mix should not be possible, even though I achieved a consistent 54.3mpg (surprisingly close to the government stated 55.4mpg on the Official Combined cycle) in a mix of driving conditions. The engine emits a modest 116g/km CO2, which equates to an annual VED bill of £30. In criticising the apparent lethargy of the Jazz's on-road performance, it is worth highlighting that its 0-60mph benchmark acceleration time of 11.0 seconds and a top speed of 118mph are actually not that disappointing for a 1.3-litre family-capable hatchback, aspects that underscore the quandary surrounding the latest Jazz.
While not exactly 'cheap', in a way that a plastic-fantastic Oriental hatchback ought to be, the test car, equipped with touch-screen sat-nav, alloy wheels, a decent stereo and a plethora of desirable, convenience features in SE Navi trim, costs £16,105, which is mid-Fiesta ground. Would I have one in preference to the best-selling Ford? Unequivocally, yes! While it does pull the customary 'trick' of robbing a bit of front-seat runner space to make the rear of the cabin appear cavernous (Honda has pulled this one out of its bag since the Civic of the mid-1990s), access is good and 'normal' people will find the Jazz more than roomy enough for their needs. However, those 'normal' people that constitute predominantly the buyers for the Jazz fall into the over-55 years age category, for the majority of whom, stoical dependability, build integrity and accessibility are the only true demands.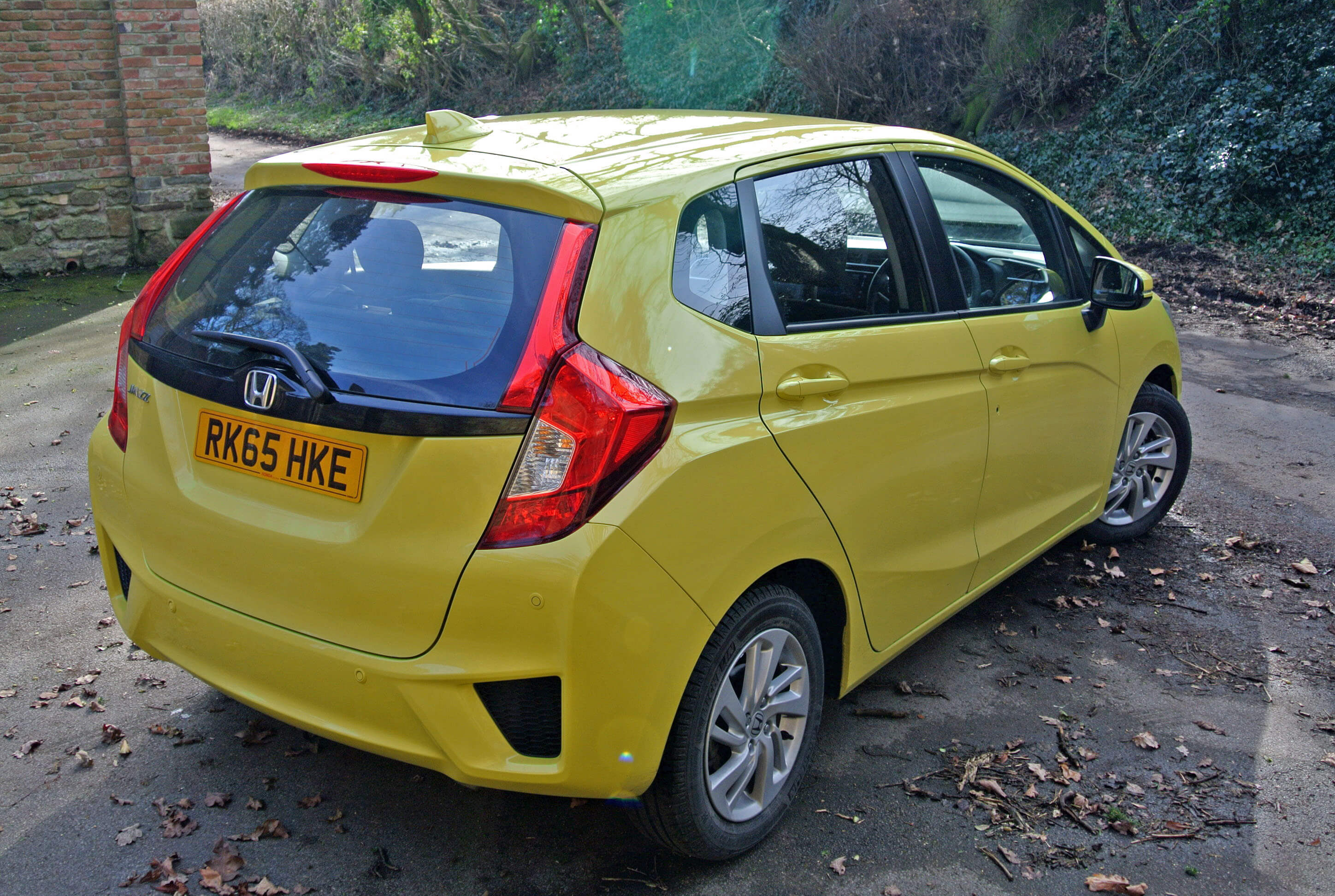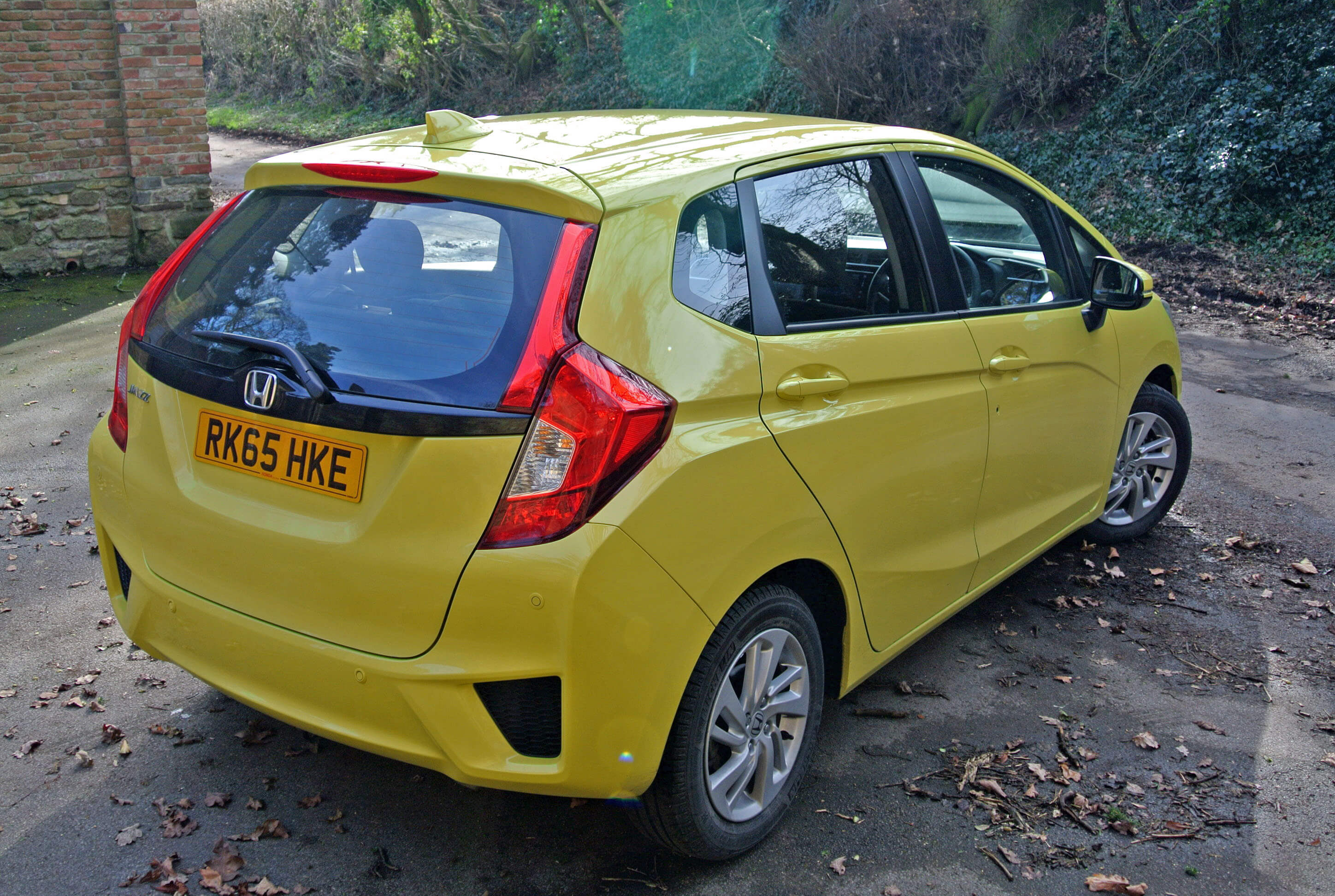 In so many ways, the latest Honda Jazz is markedly better than its predecessors. Sure, it lacks a little on the engagement front but a press-on driver will still derive a fair amount of amusement from its eminently safe handling envelope. The performance, as long as you are prepared to work at it, is respectable and certainly up at the class average. However, I cannot help but feel that Honda needs to reflect on its glorious past a little, not to state "Oh yes, we used to be great!" but, rather, to highlight that it still has the bottle to percolate to the head of its game once again. I really want to like this Honda but it keeps knocking back my advances!