Fiat has resurrected the Tipo badge for its new mainstream car, a factor that Iain Robertson explores but understands the reasons why, en-route to revealing a price-conscious and practical offering that will be most satisfying.
It is a subject that I have touched on regularly over the past 10 to 15 years; manufacturer model-naming policies. While Seat Cars seems to have cornered the application of Spanish village names in its line-up, at least they are something fresh. The German and French carmakers have cornered the numerical elements, although introducing 718 for the latest 'small' Porsches (formerly Cayman and Boxster) is complicated beyond my comprehension.
FCA (Fiat Chrysler Automotive) can only be described as 'lazy', perhaps even indolent, in its apparent determination to apply '500' badges to anything in its range, from teensy hatchbacks to SUVs. Mind you, BMW truly takes the biscuit in calling its version of the Mini, which is for reasons that lie at the door of safety and filling every example with semi-luxurious accoutrements, MINI that is actually the size of a Maxi…although factoring in Countryman and Clubfoot suffixes serves to enhance a sorely overburdened package.
However, I do not want to be cruel to Fiat, because, had it not been for the current 500, it would have been a car company in a very parlous state. At least today's 500 is every bit as cramped as the original 500, as I can slot my two-metres frame into neither of them, although the 500L and 500X (both significantly larger models) are certainly not off-limits to me and I have enjoyed covering lots of miles in either and the purportedly smaller Panda, which might also be accused of lacking any naming inventiveness.
The real issue lies at the doors of a handful of independent marketing firms that have swallowed the Greater Oxford Dictionary in all its volumes to produce registered car names that they sell to an industry that is starved of them, as a result. Some carmakers have even resorted to manufacturing product names, such as Xedos and Xsara, to avoid incurring copyright costs and the inevitable repeat fees that these firms will levy on words that you might not believe capable of being 'copyrighted'! As is typical, the lawyers have field days, with potential transgressors.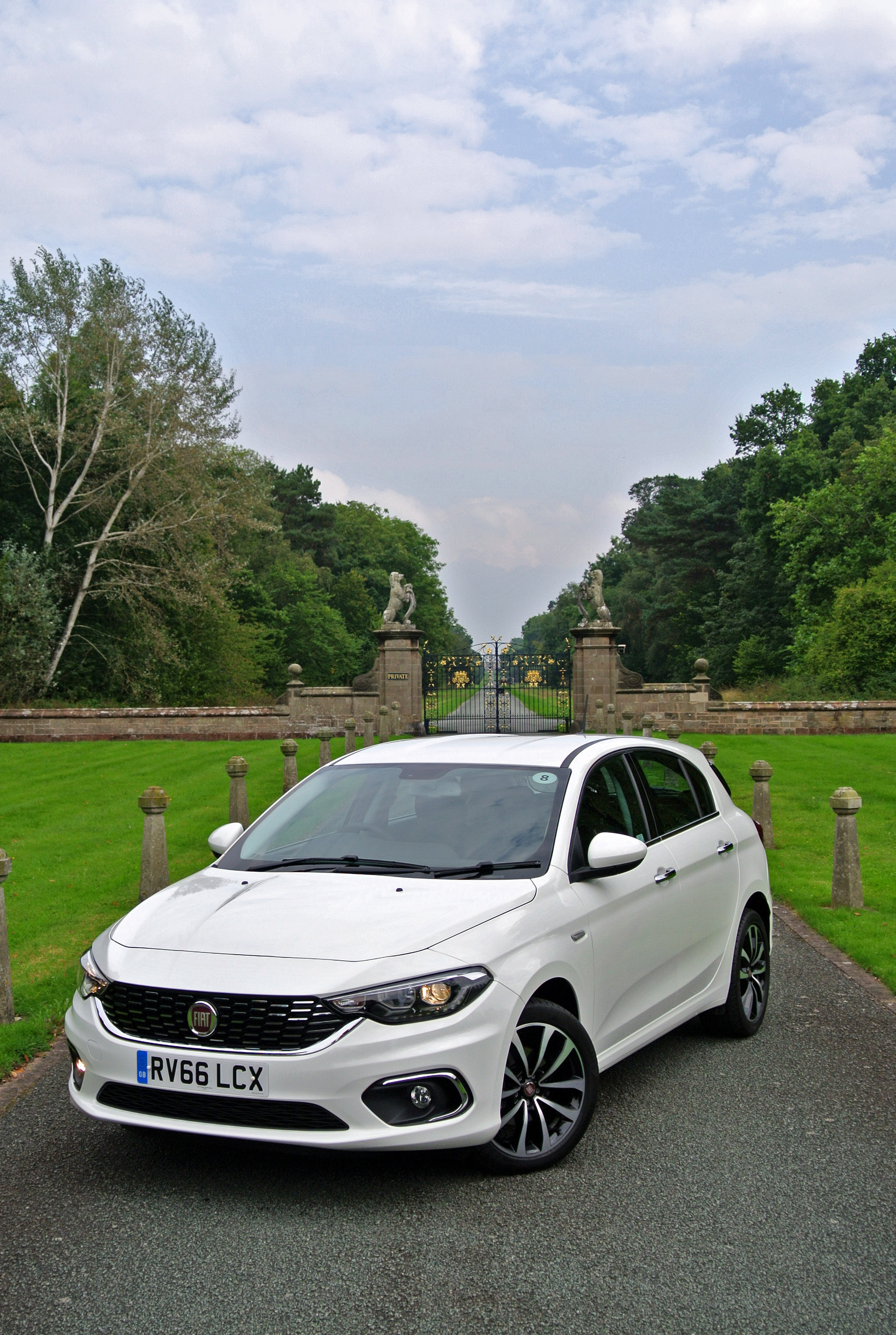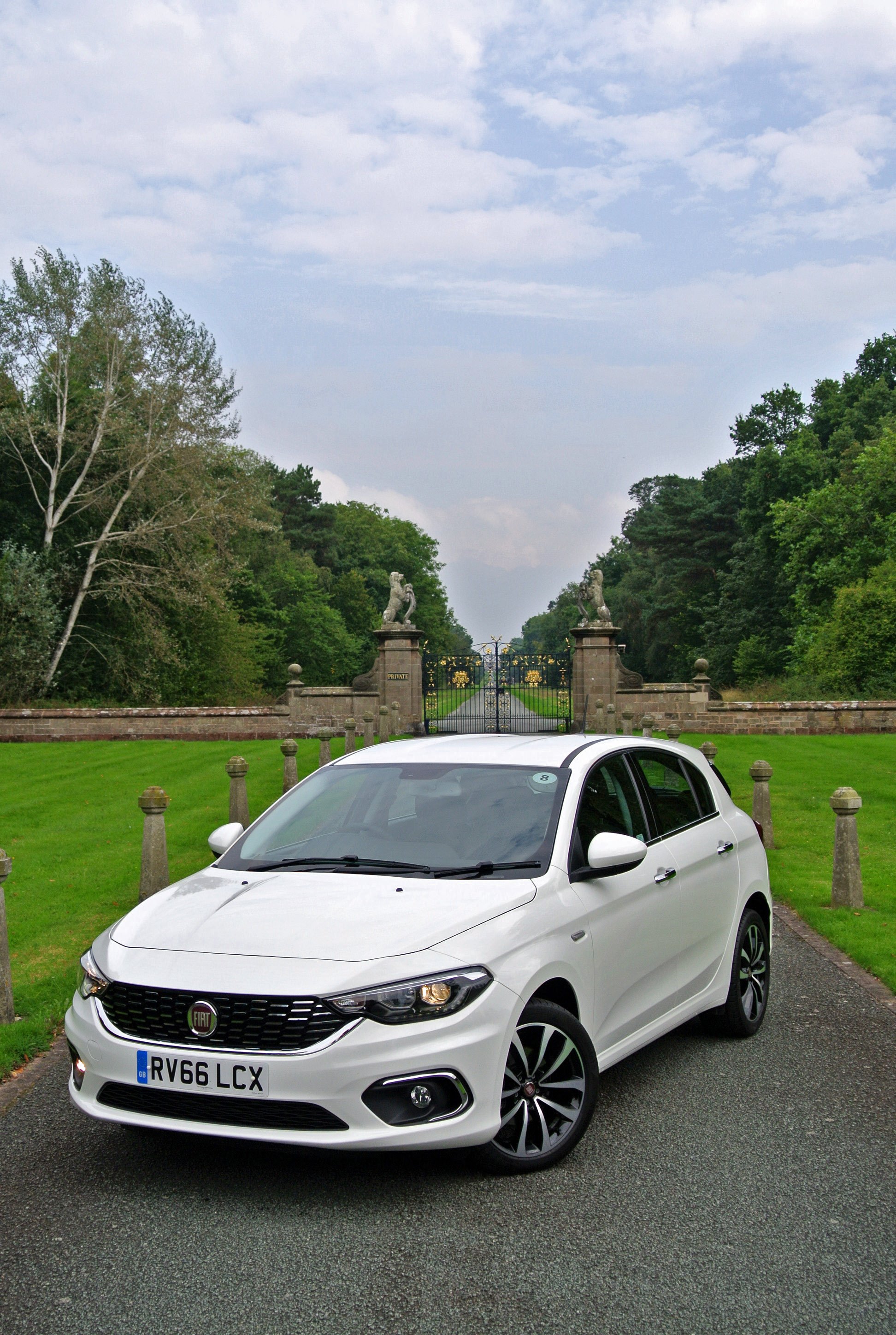 As a result, volume carmakers are betwixt and between, forced to re-use names that might harbour some distant ill reflections…although it is unlikely that Ford will ever want to use 'Edsel' again. Naming its latest hatchback line-up as 'Tipo' is not so tragic, as the original Tipo was not a typo and is almost as comfortable as Ford using 'Ka' for its smallest car.
So, what is Tipo? Well, it is a middle-ground, family hatchback, occupying similar market territory to Focus, Astra, 308, C'eed and i30. It is a familiar stomping ground that has been re-entered recently by Nissan with its Pulsar model. Although it is a sector in slight decline, it is a broad church populated by mainstream, high-volume numb-mobiles, some of which are better than others but most of which comply with a set format that is no better than any one of a number of boy bands, with their screechy front man, choirboy soloist, tattooed support artist (that probably does a bit of choreography) and one that is soon to announce that he is gay.
If that sounds remotely uninspiring, then you have the measure of the Tipo…but you also have the measure of an entire market sector, in which carmakers know that they have to play a part, even though they really show no genuine interest in doing so. To be fair, the current Vauxhall Astra is the shining light in its midst and, while it irks me to state it, General Motors has ensured that it benefits from technology, styling, dynamics and comfort levels that are all market leading.
Yet, the Fiat Tipo is not that bad. For a start, it presents well, adopting a slightly Italianate slant on the photo-fit nature of 90% of its rivals. It manages to look like a Fiat, which can only be positive. In some respects, its relative lack of Latin whiffs and fripperies can only be good for broader market acceptability. Sadly, a return to the archetypal 'Italianate Ape' driving position was not something I expected, as the majority of Fiat/Alfa products of the past 15 years have been more northern European in their appeal. The long arms and short legs stance demanded by a floor pressing that is not dedicated for right-hand-drive applications is an error of judgement in my book, which is not uncommon around both French and Italian carmakers.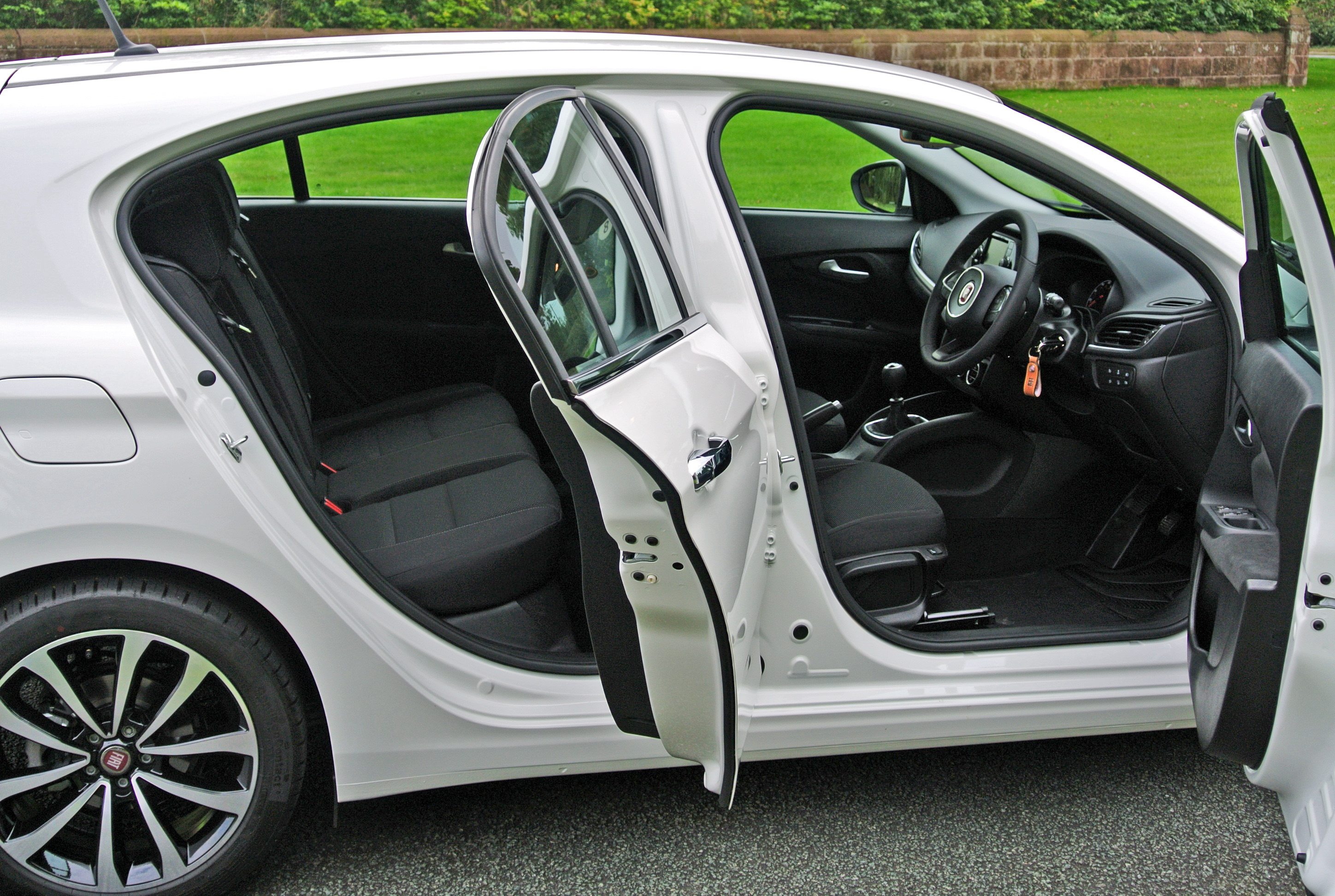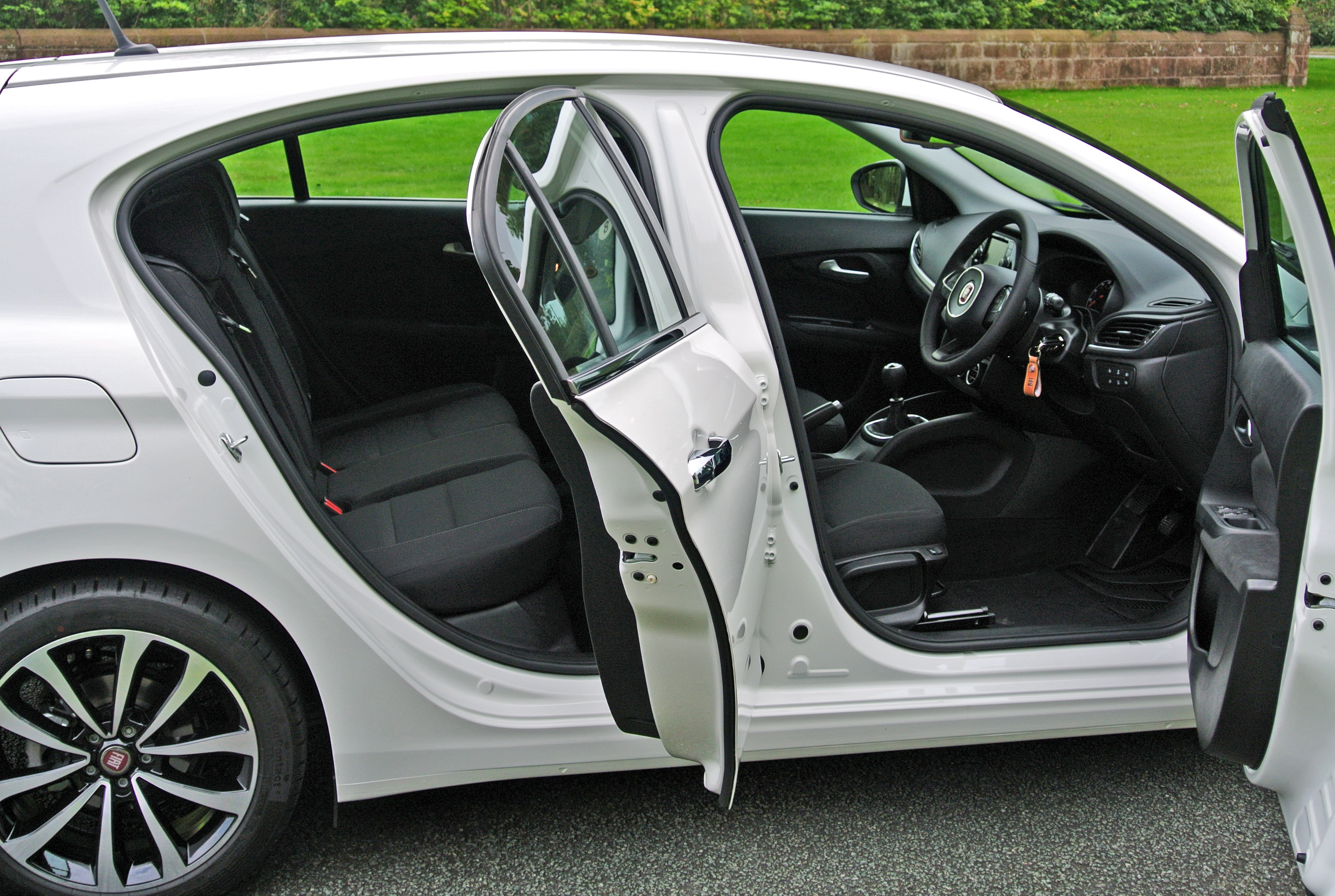 While it is an issue made worse for the taller driver, who will also suffer from a lack of downward movement in the driver's seat, thus leading to cramped headroom, there are plenty of shorter seat occupants, who will feel perfectly at home. Strangely, this model is said to be based on the same platform as the Jeep Renegade, with which accommodation issues simply do not exist. The range of adjustment between seat and steering column is quite extensive, just not as much as you might receive in a Golf.
There are two models in the Tipo range: the hatchback and station wagon. Being built in Turkey (where the model is known as Aegea) does present a lower cost base, which is reflected in a very creative '£1,000-step' marketing proposition. In other words, start with a base model and £1,000 takes you to the next of three trim levels, or adds an auto-box, or an estate car body. It is clever, logical and easy to navigate, whether private, or business, buying. Prices commence at £12,995, which is outstanding value for money, no matter how you view it.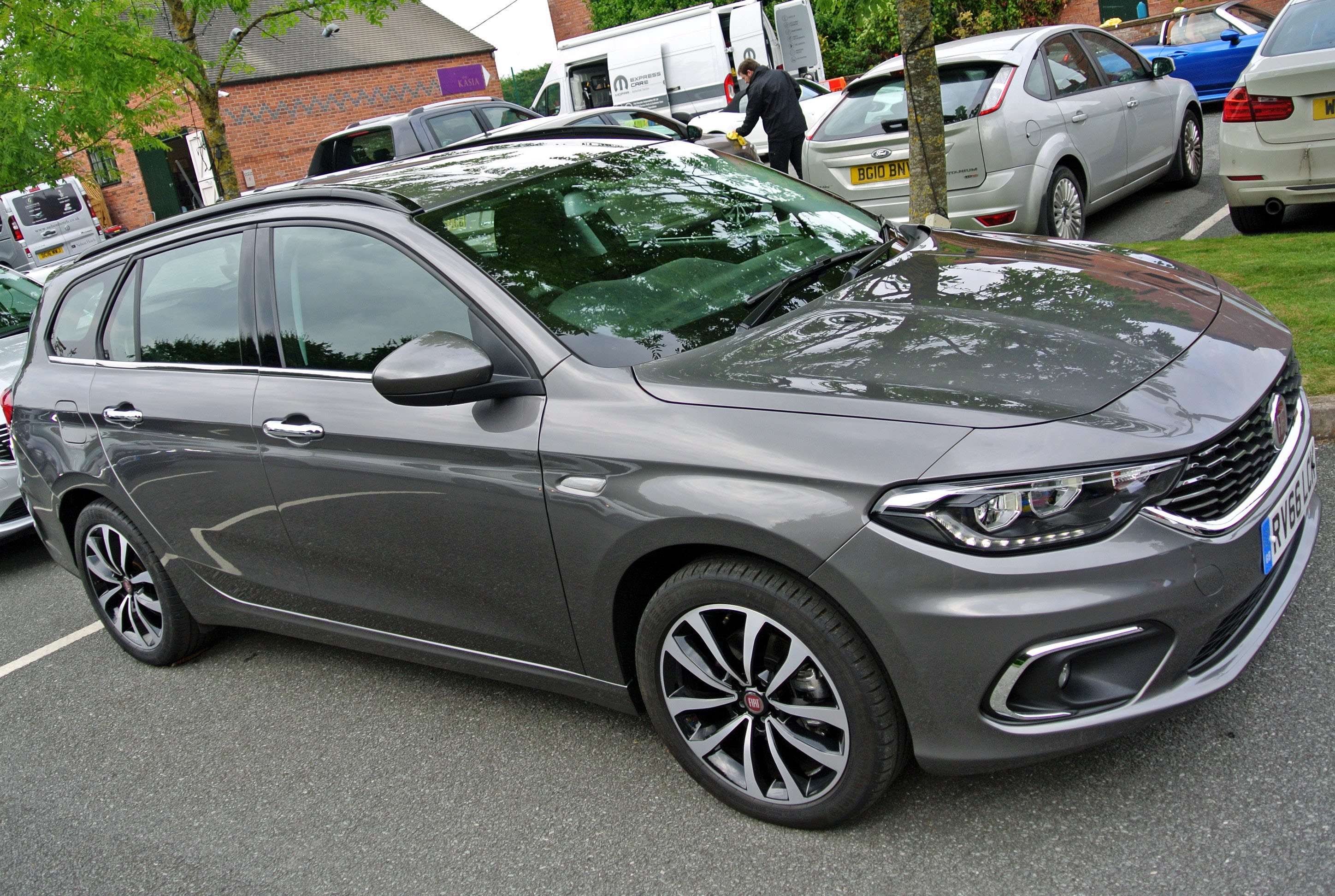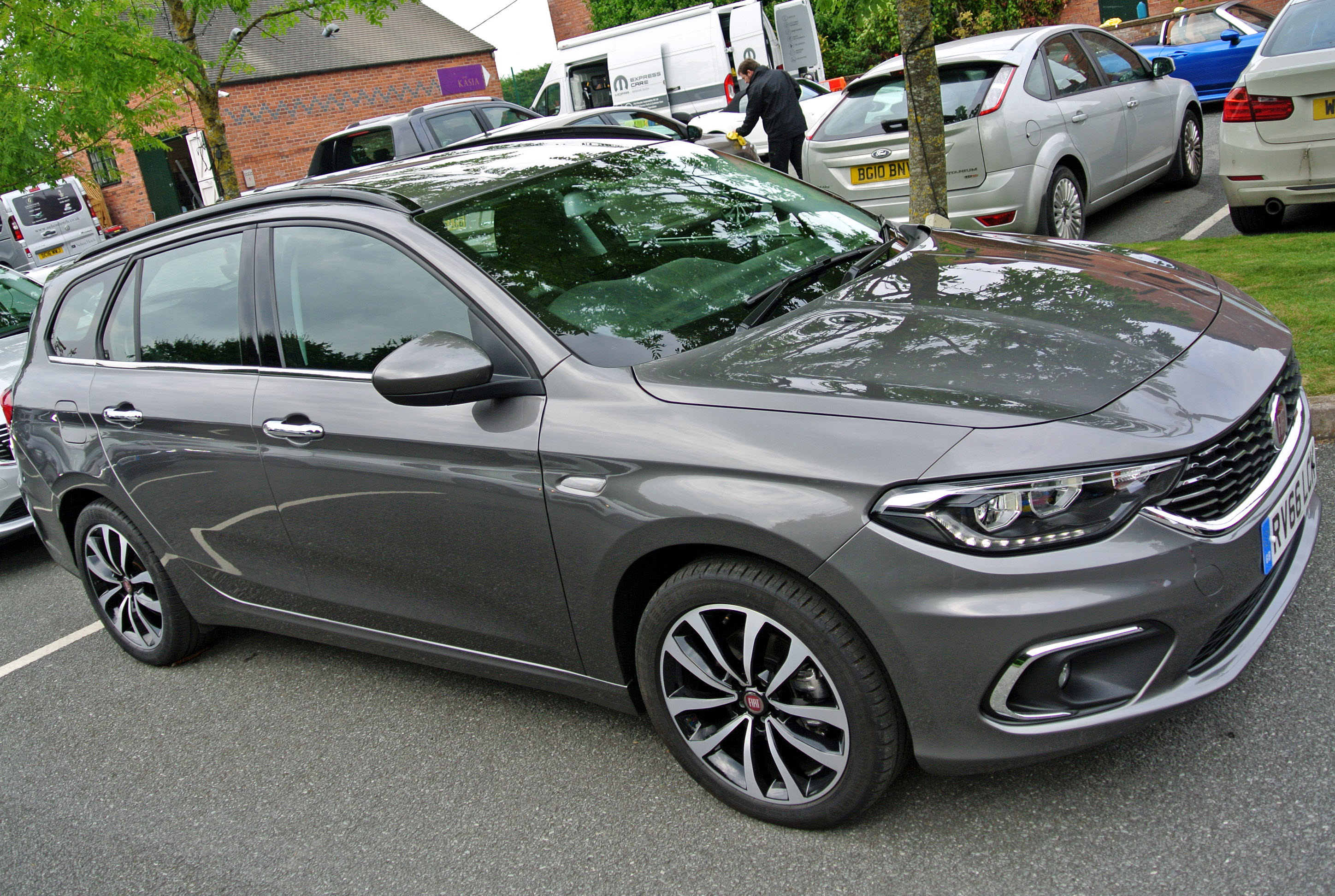 Fiat has always been able to bring new models to market keenly priced and the new Tipo reinforces that historical stance. The three trim levels (actually there are four but more of that in a moment) are Easy, Easy-Plus and Lounge, with a choice of three petrol (two 1.4-litre units – 90 and 120bhp – and a 1.6-litre) and two diesel (1.3 and 1.6-litre) variants. A 6-speed automatic transmission is optional on the petrol, while a 6-speed automated-manual fulfils the need for diesel drivers.
Performance levels are typically Fiat, being zesty and characterful, while CO2 ratings are market competitive. However, there is an extra fillip for the business sector with the Elite trim package, where CO2 emissions start at 89g/km. Fiat has enjoyed a bit of a tempestuous relationship with the company car sector, which is so vital to all manufacturers in our market, therefore, its business-specific offering is an intriguing one that I am sure will produce positive sales results.
However, all Tipos benefit from a raft of safety and security features. As well as the customary airbags, stability control and antilock brakes, hill-holder and tyre pressure monitors are standard equipment. Opt for the Safety Package and adaptive cruise control, autonomous braking, a speed limiter and both rear parking sensors and a rearview colour camera supplement the first-class equipment list. While not consciously increasing the specification, Fiat has managed to enhance the value offering quite considerably and will be perceived as being most considerate in the process.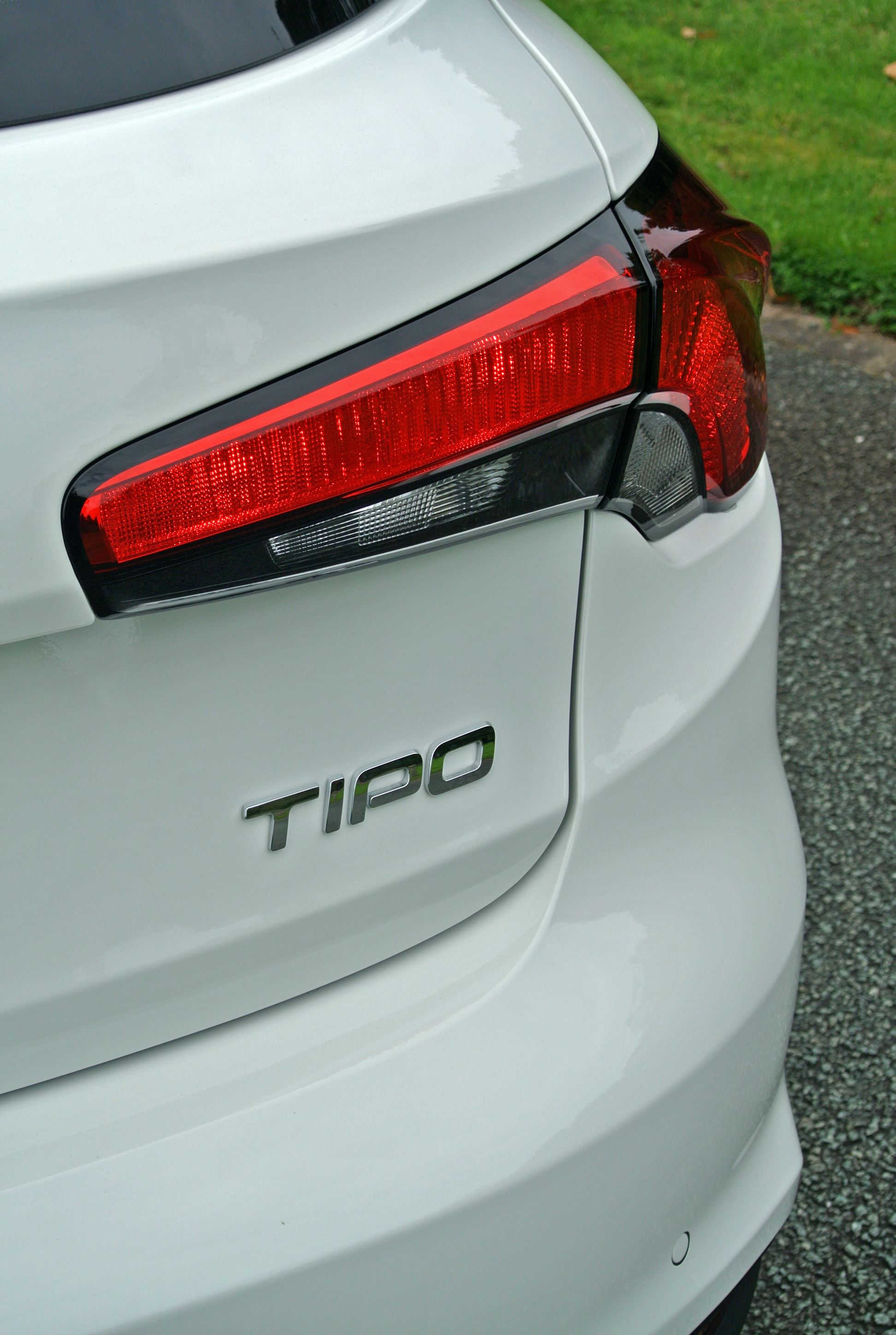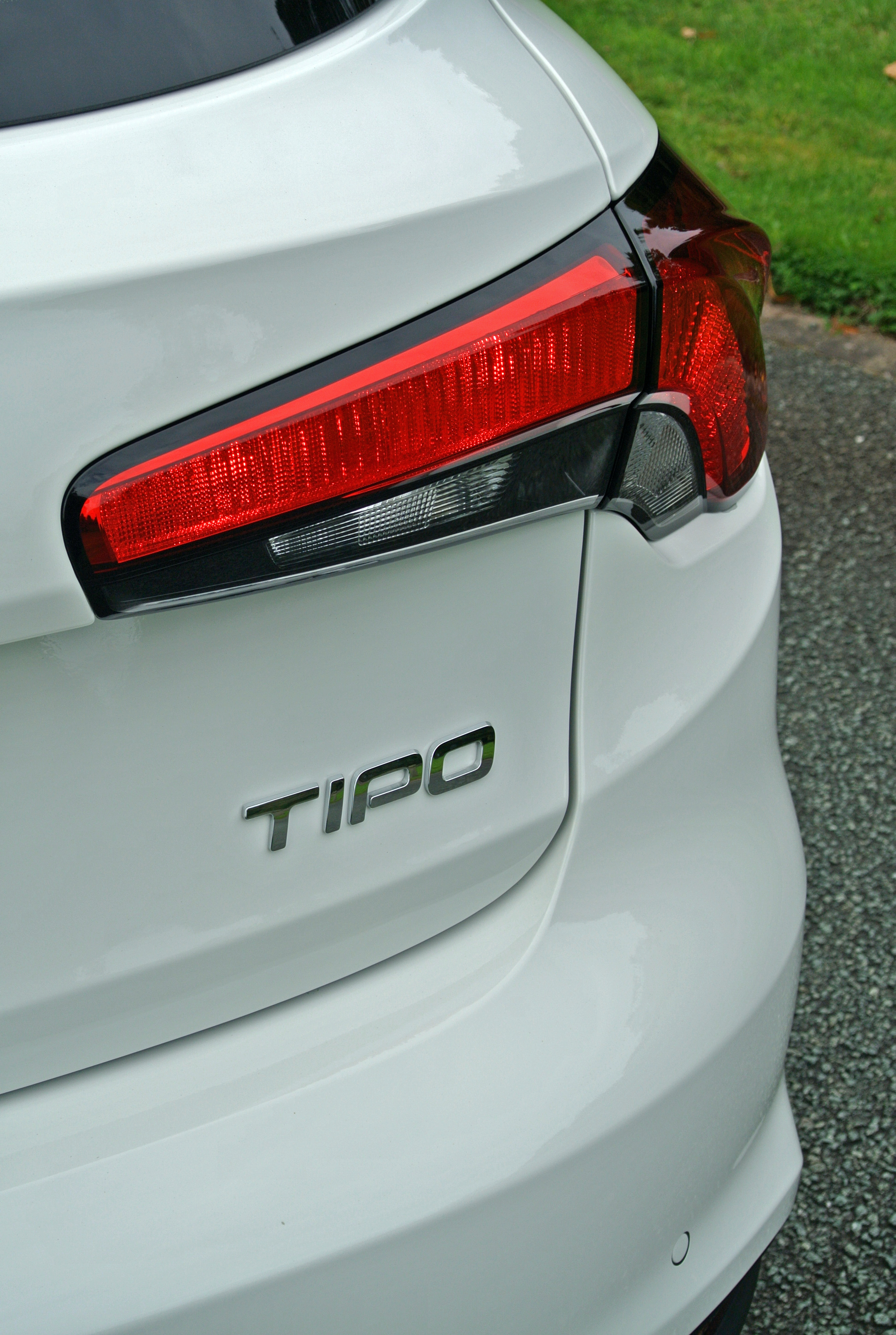 The Tipo feels very stable and secure on the open road, although larger alloy wheels and lower-profile tyres that are fitted the higher up the trim level you reach tend to exacerbate a mix of torque and bump steer; reactions that are felt at the steering wheel, which can upset an otherwise pleasant driving experience. The ride quality is moderately firm and there is a tendency for the suspension to crash noisily on some of the more give-and-take road surfaces in our countryside. On main roads, or travelling at motorway speeds, there are no handling foibles worth mentioning.
It is worth highlighting that Fiat has travelled down a rational route with this new model range. It is no coincidence that the side view of the hatchback is very similar to a BMW 1-Series. However, whether hatch or wagon, crack open the rear door and it is abundantly clear that useable space is what Fiat wanted to create. The rationale is quite different to Fiat's rivals and the company is not promising to create the best driver's car in the class, preferring instead to offer roominess, lower operational costs and higher quality trim and details.
Considering that Fiat has not been in the UK mainstream sector for the past few years, the new Tipo does offer a fresh choice in a busy market. The car has issues but they are minor and its remarkably keen pricing and decent specification, from base to top trims, should ensure that its popularity will grow. It is an attractive offering from a well-established carmaker and, in these times of enforced austerity, I feel sure that it will be a success for Fiat.