If you own a company, the potential of having a pickup truck as a 'company car' is good, suggests Iain Robertson, as there are significant tax advantages, although the appeal to the private buyer is more limited.
Whether opting for a single cab (seats two), an 'extra' cab (verging on 2+2 carrying capacity, or two seats with an in-cab boot), or a double cab (seats for up to five persons), the notional one-tonne pickup truck has proved to be a commercial success, without necessarily emphasising the word 'commercial'. However, it needs to be borne in mind that commercial is what a pickup truck is; it is a work-horse, designed to carry goods externally to a passenger area.
Invariably, a pickup is based on a sturdy ladder chassis, much like traditional 4x4s/SUVs used to be but, in the majority, are not any longer. That construction poses a couple of issues. The first is a degree, or two, of chassis 'twist', which might be welcomed in an off-road environment but, as most vehicles of this type will still spend 99% of their time on-road, will lead to concerns about 'dynamic responses'. These are the less agreeable aspects related to steering accuracy and even ride quality and might prove to be a trade-off not worth contemplating.
The second is related to longer term life expectancy and the manner in which steel rusts, especially if it is given a hard time on a regular basis around a farm, or on what remains of the nation's green lanes. Very few pickups feature a conjoined body and cab, as, for manufacturing purposes, a chassis-cab offers coachbuilders a broader range of conversion potential. This situation can lead to the earlier onset of body/chassis rattles, creaks and groans.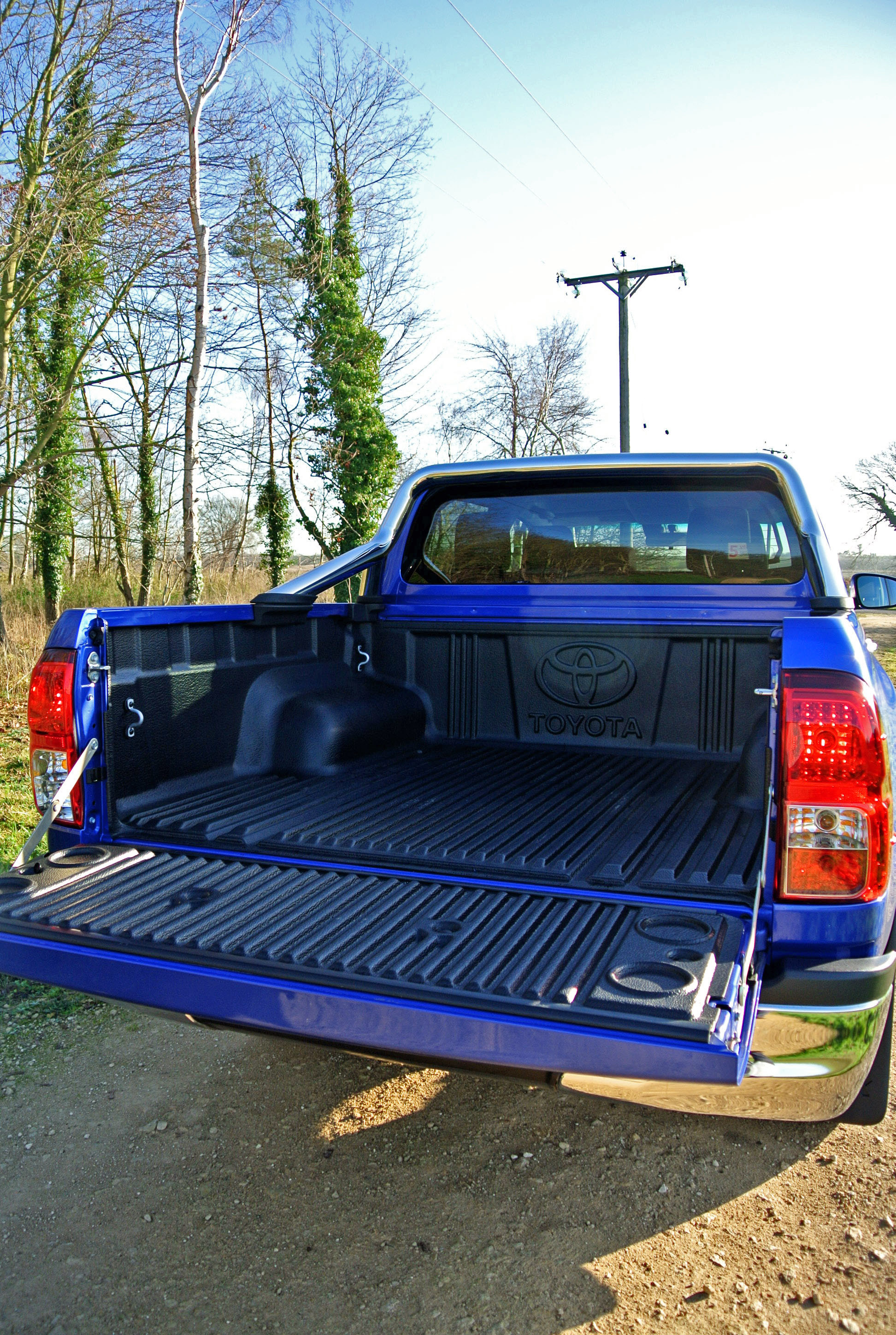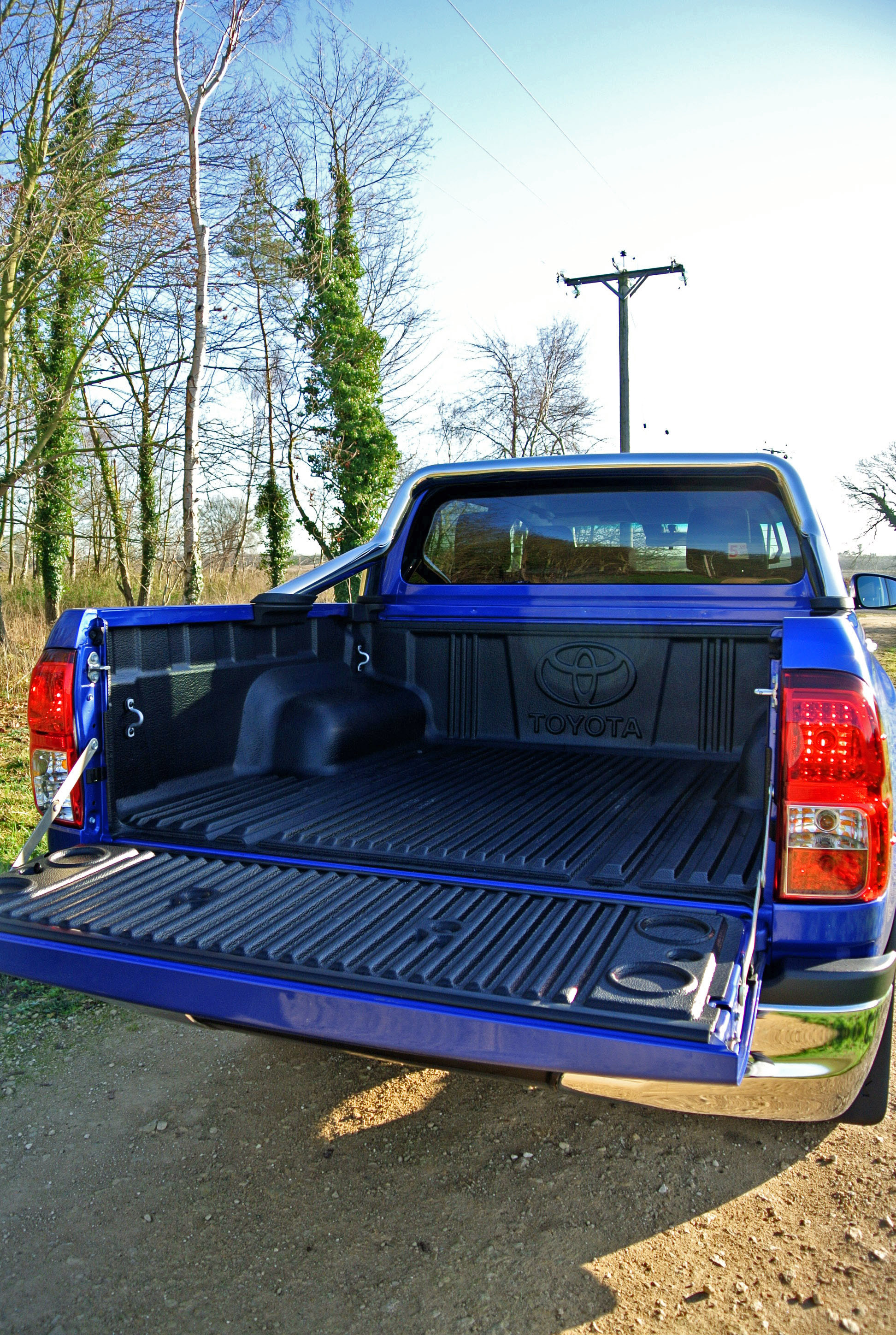 However, tolerate that lot and the reality is still a practical load deck, with a cosy cabin and a flip-down rear gate that provides useful grandstand seating at outdoor events, even if any one of a number of optional hard-top covers is factored into the buyer's proposition. The Toyota Hilux, now quite appositely covered in a recent run of reports on these pages, fits the private buyers' bill to perfection, on this basis.
We all know that it is as tough as old boots, thanks to the much-publicised attempted 'murder' of a Hilux by Messrs Clarkson, May and Hammond. By the magic of television, drowning it, burying it, crashing it and even crushing it failed to break its spirit and did the brand no disfavour whatsoever. In much modified form (by those Icelandic wizards of 4×4 enhancements), a Hilux was even trekked by the same programme, in the harshest of conditions, to the magnetic North Pole. This is one tough cookie.
Toyota has created a decent bridge between the car-like comfort of its Land-Cruiser and other 4x4s in its line-up and the more agricultural leanings of the Hilux. While lacking the hide-wrapping (unless specified), there is a feel-good factor attached to wipe-clean seats and interior trim, which lacks the softer-touch of the more people-orientated models. Yet, face it, rear seat occupants in the Hilux are likely to complain, if the journey takes more than 30 minutes, or 30 miles, from home. Apart from the inevitable jostling (like a ruddy milkshake), the upright and non-reclinable rear seats are not conducive to marathon treks…three abreast might be feasible for a shooting party but two fidgeting children back there is really the optimum.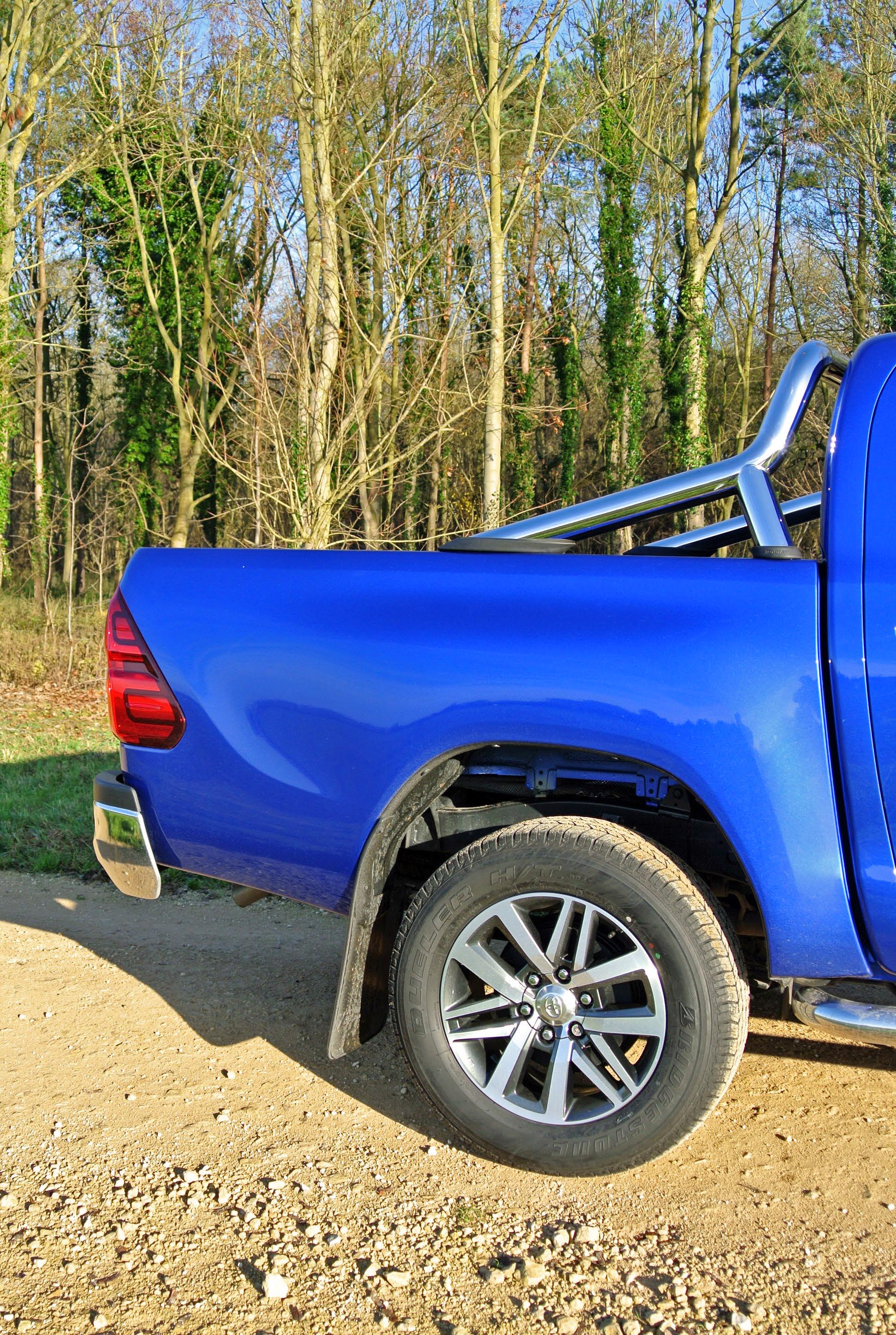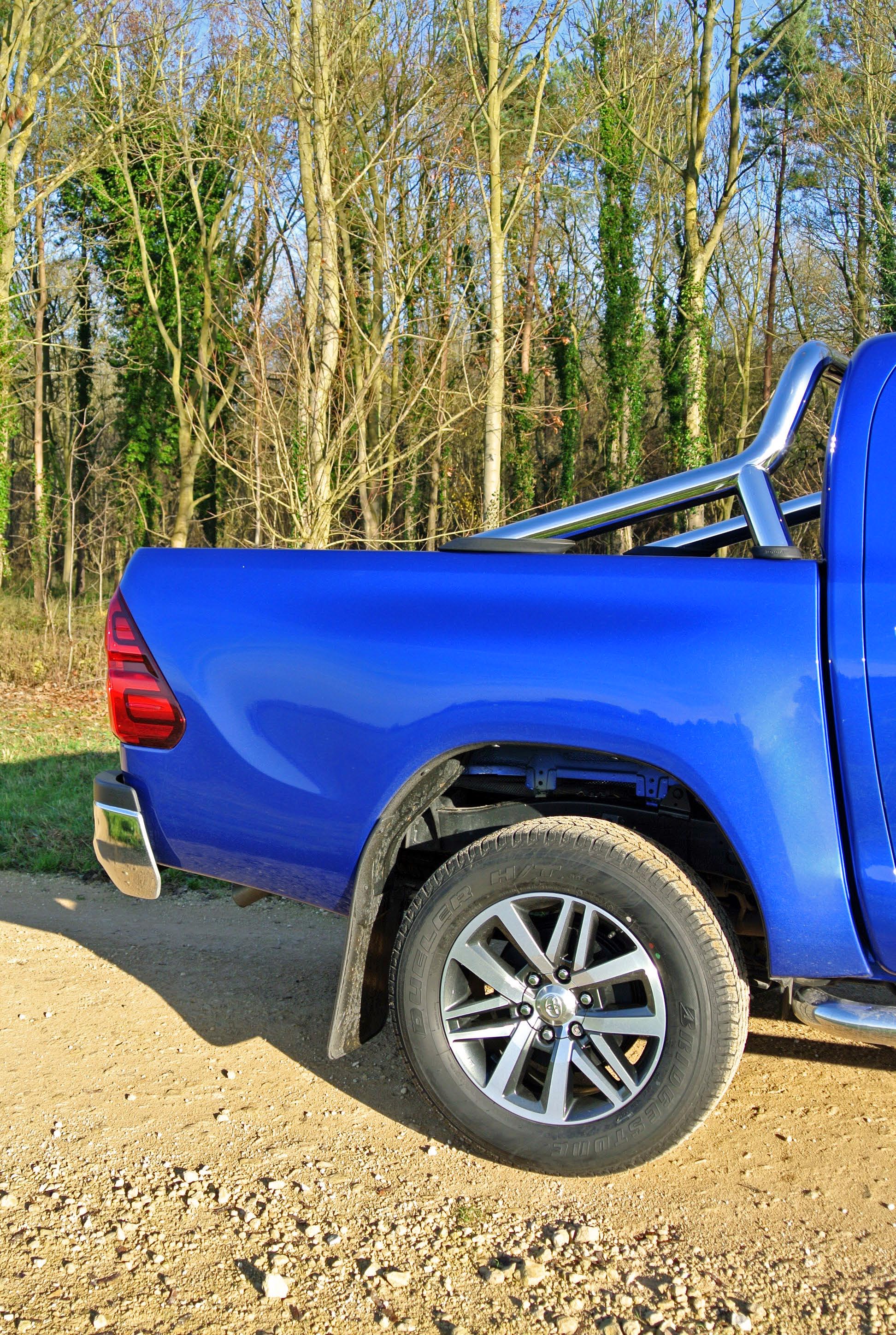 The Hilux's hiked-up suspension might look good but, much like the little Nova-driving twerp in the backward baseball cap, at the hunkered-down opposite end of the scale, suspension extremes posit serious limitations. For the professional load-lugger (woodsman, farmer, windmill-tender, outdoor-sportsperson), the one-tonne load deck will have practical applications and only by packing out the 'boot' will the rear suspension work more efficaciously, smoothing out the ride but, in the process, stunting its 147bhp performance a tad. One cannot expect miracles…the Hilux is primarily a work-horse, even though some company car drivers do perceive and obtain a major Benefit-in-Kind.
From 1st April 2017, the Chancellor of the Exchequer (well, the former one, actually, the one called Osborne) will perform his latest joke on the British taxpaying motorist. As you may have read in a piece I wrote a week, or so, ago, cars with exhaust emissions, which means them all, will attract a first year charge for the return of the Road Fund Licence (VED is deceased), even though many of them have enjoyed paying not a bean for the past few years. As such, some junior league SUV owners (that is not the people, but the cars) will be liable for upwards of £500, should the CO2 emissions figure be in excess of 130g/km (not an extraordinarily high level) for their first year's RFL, with the standard fee of £140 due in following years. It is an 'ouch' moment for them.
Even those wonderful hybrids, for which Toyota is renowned, will have a tax bill attached from the aforementioned date (buy one on the 31st March and you will escape the levy). Of course, this applies to cars and most SUVs are classified as 'cars', for the purpose of transporting people. The pickup is not a people-mover…well, it is, but only for the purpose of a driver and passengers moving bulky items, such as logs, bales of hay, mechanical equipment, jet-skis and the like. As such, it is categorised as a light commercial vehicle, an LCV, to which different taxation rules apply.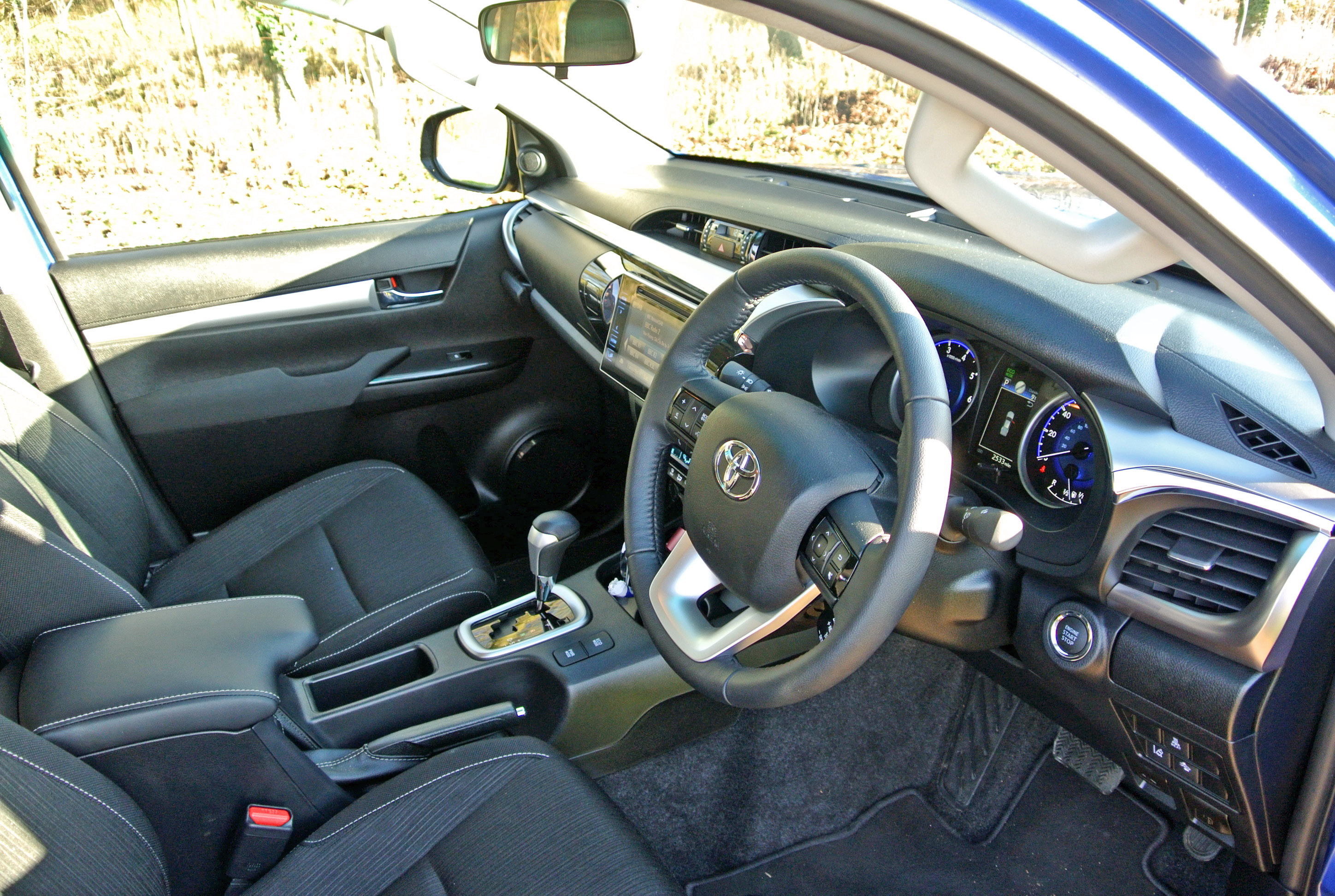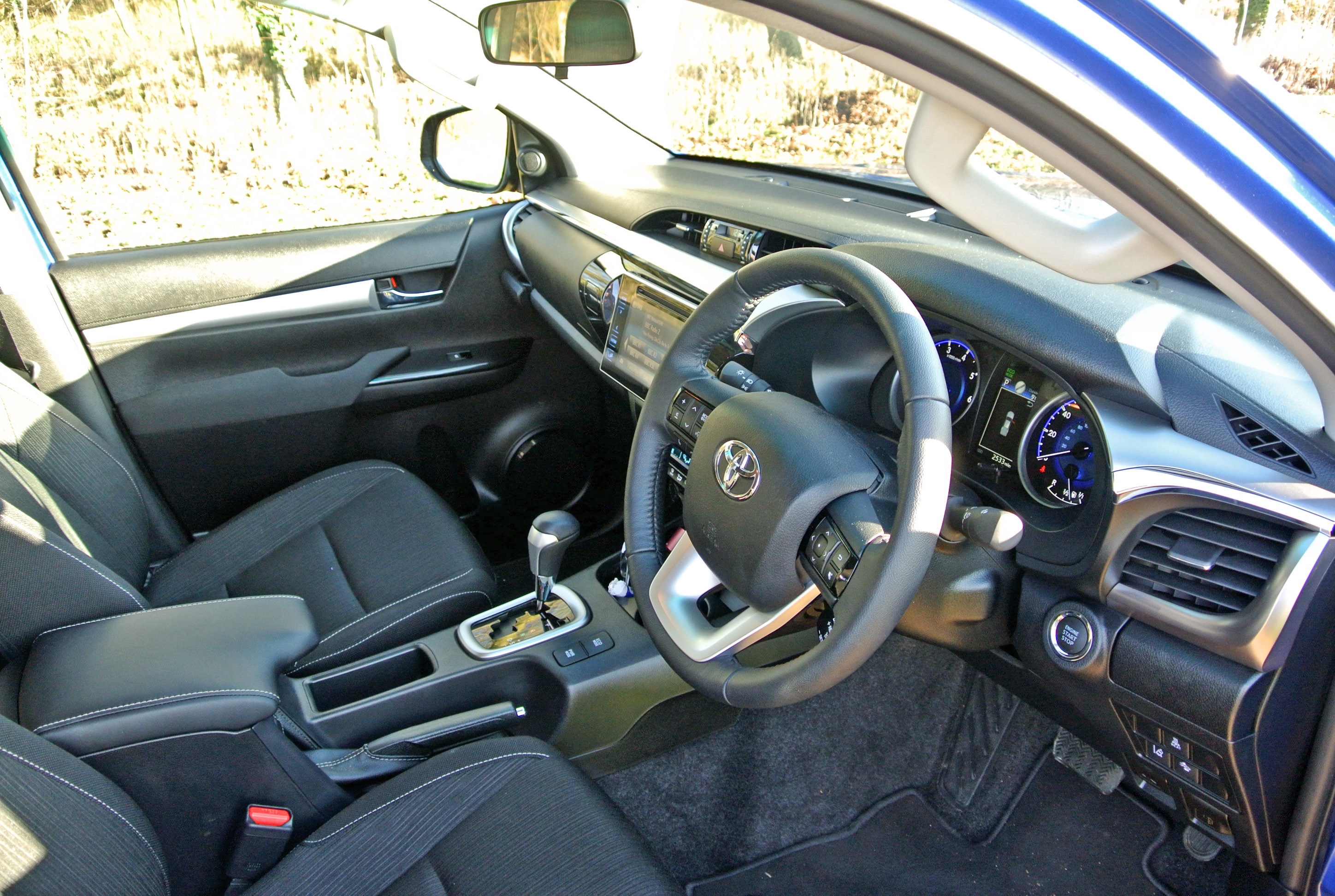 The utilitarian nature of the pickup truck also presents an amazing around-three tonnes towing capability, which might be practical for one of those excellent US-style (5th wheel) caravans. There would be a greater potential for emerging intact from most camp-sites, especially of the wilder variety, when engaging the 4WD, with which this Hilux is equipped. However, as with most things company transport-related, the benefits are significant and pickups remain on the beneficial list.
The financial argument comes into play. Yes, there is a flat rate of tax due and employers can claim back the 20% VAT element. For 2017/18, the BIK (Benefit-in-Kind) is set at £3,170. If you are a 20% tax-payer, that equals a £52.83 monthly fee (40% tax-payer would be liable for £103.66 per month). The vast majority of cars do cost more, because of their relationship to the invoice bottom-line. In addition, should the employer fund all fuel requirements, both business and social, an extra £594 (£49.50/month) will be payable, which is quite different and markedly less than the salary-based income tax rate associated with cars. A well-specified Toyota Hilux will cost a lot less to live with than a typical mid-range family car.
Of course, all other overheads will be regarded as allowable against tax and, therefore, maintenance, tyre replacements and so on will form part of a employment package that can make business operation of a Hilux somewhat more attractive. Thanks to a combination of weight and tyre type (usually a chunkier and softer tread pattern, for better off-road purchase), allied to a tendency for either end of the vehicle to slip off the chosen line more readily than when driving an Auris in awful weather conditions, tyre wear does become an issue. Of course, heftier fuel consumption can also be attributed to the same physical characteristics and, when we all seek sky-high fuel economy understandably, the Hilux will have less appeal to the impecunious.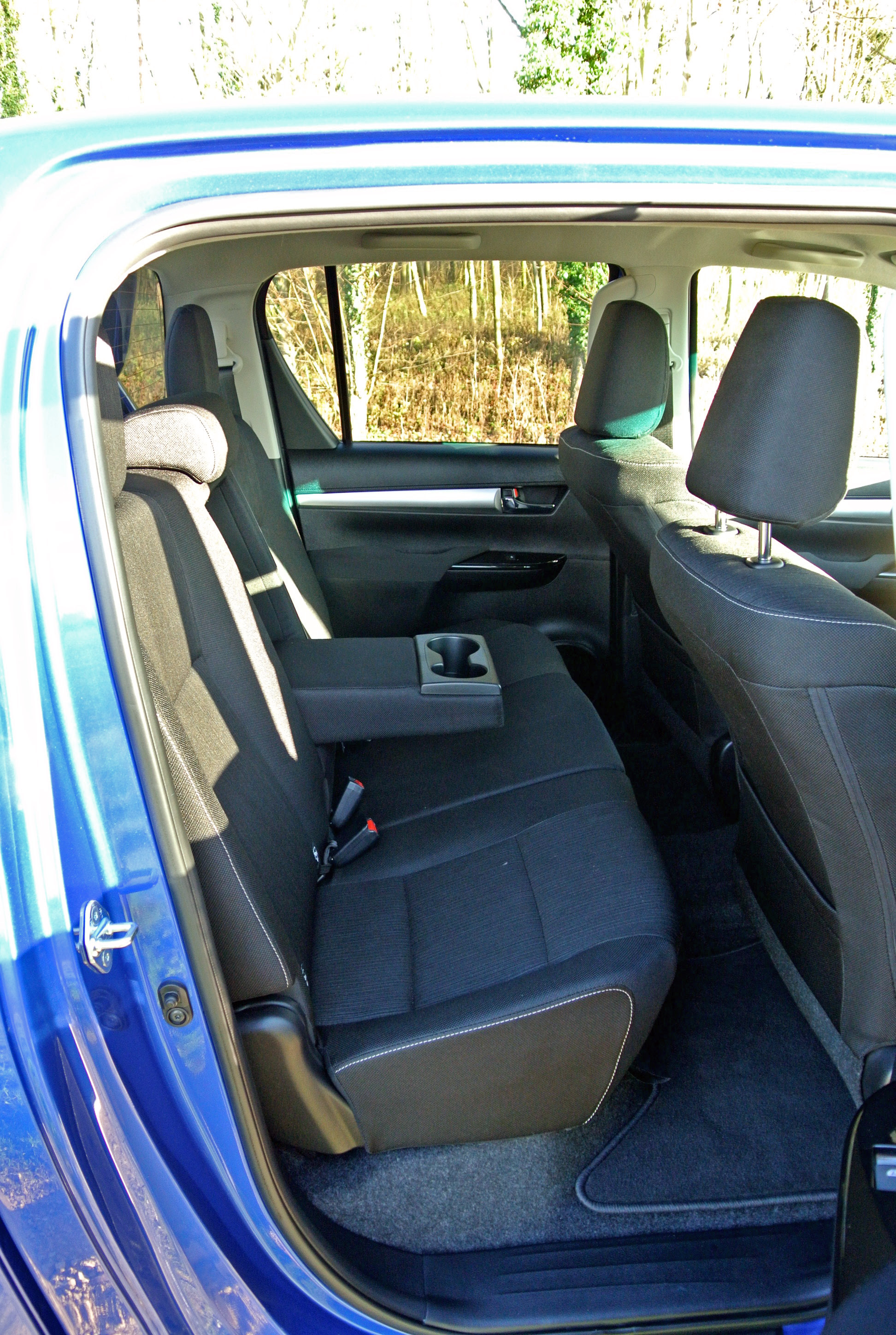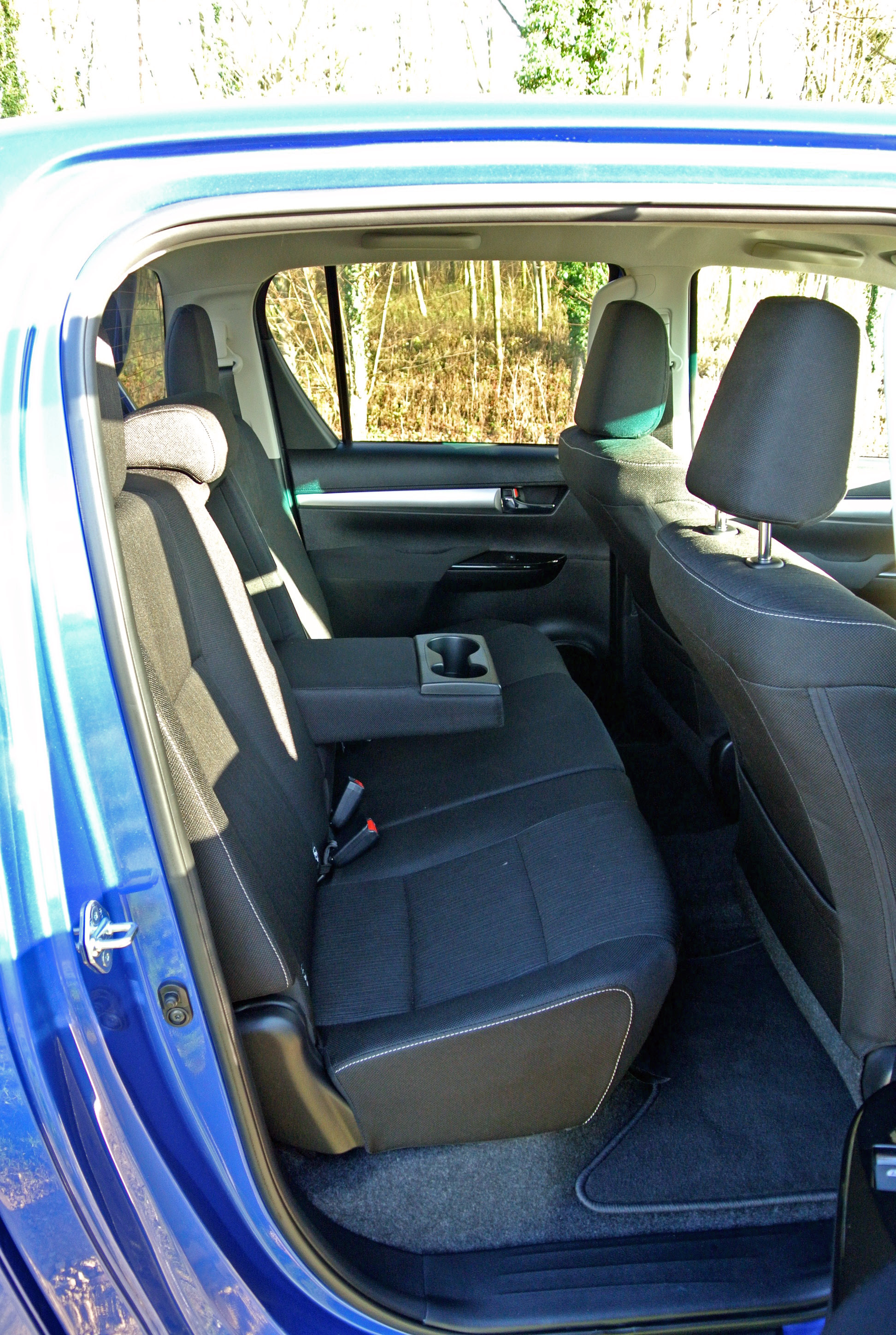 Finally, despite the first-class excellence of the Hilux's engineering, it does not hide its relative shortage of refinements. It rides noisily. Its engine is raucous. Its handling is clunky. Of course, it can be immense fun and there is no doubting its range of strengths, even with the optional automatic transmission. The Hilux range starts at £19,177 (excl. VAT), all the way up to the all-singing-and-dancing Invincible X (from a VAT inclusive price of £33,765). The choice is yours…perhaps helped by a kind employer.
While the prospect of living with a Toyota Hilux might be immense fun, I feel that its more basic features would soon become somewhat more than a distraction. If you desire 4×4 capabilities, acquire an SUV. Yet, if you need the space and do not just have it available for parking, a pickup might be a perfect transport partner. The taxation advantages are there for the taking, by companies…for the moment.