While Iain Robertson failed to understand the appeal of the former Mokka, as it was never less than problematic, he admits that the latest version is a major improvement and, at last, is worthy of its top-of-the-charts status.
Every single 4×4 family car, although one heck of a lot of them are just two-wheel-drive, that you see being punted along local roads, parked outside schools (usually at a jaunty angle, two wheels on the kerb), or pressed into shopping duties has come about as a result of market forces. It is eminently easy for somebody like me, a critic, to take the Mickey out of them and their largely mindless drivers.
No matter how you cut it, the market sector has grown like Topsy on the back of only a couple of perceived desires: a loftier driving position, or to be part of an 'outdoorsy' generation. In a country where vehicles possess a modicum of 'snob value', where a premium make and model might be preferred, the largely class-less SUV has become king and every car manufacturer worth its salt is desperate to fill existing niches, or even, as Land Rover is trying to prove, with its drop-top Evoque, soon to be followed by a VW ground-breaker, create new, convertible alternatives.
Vauxhall, as part of the General Motors European operation that includes Opel, created its first junior-leaguer, the car that adopted the name Mokka, in 2012. It also carries other GM brand names and is built at the Daewoo plant in South Korea and also in Spain. While it got off to a faltering start, largely despite the fact that it was a cheery looking little thing possessing a snappy name, it was never the most gifted of compact SUVs. Its ride quality was susceptible to severe bounce and jounce, especially on the very give-and-take road surfaces on which it should have performed faultlessly. Its steering and brakes were also sloppily engineered, which did not help its cause. Yet, it sold in immense numbers and continues to do so.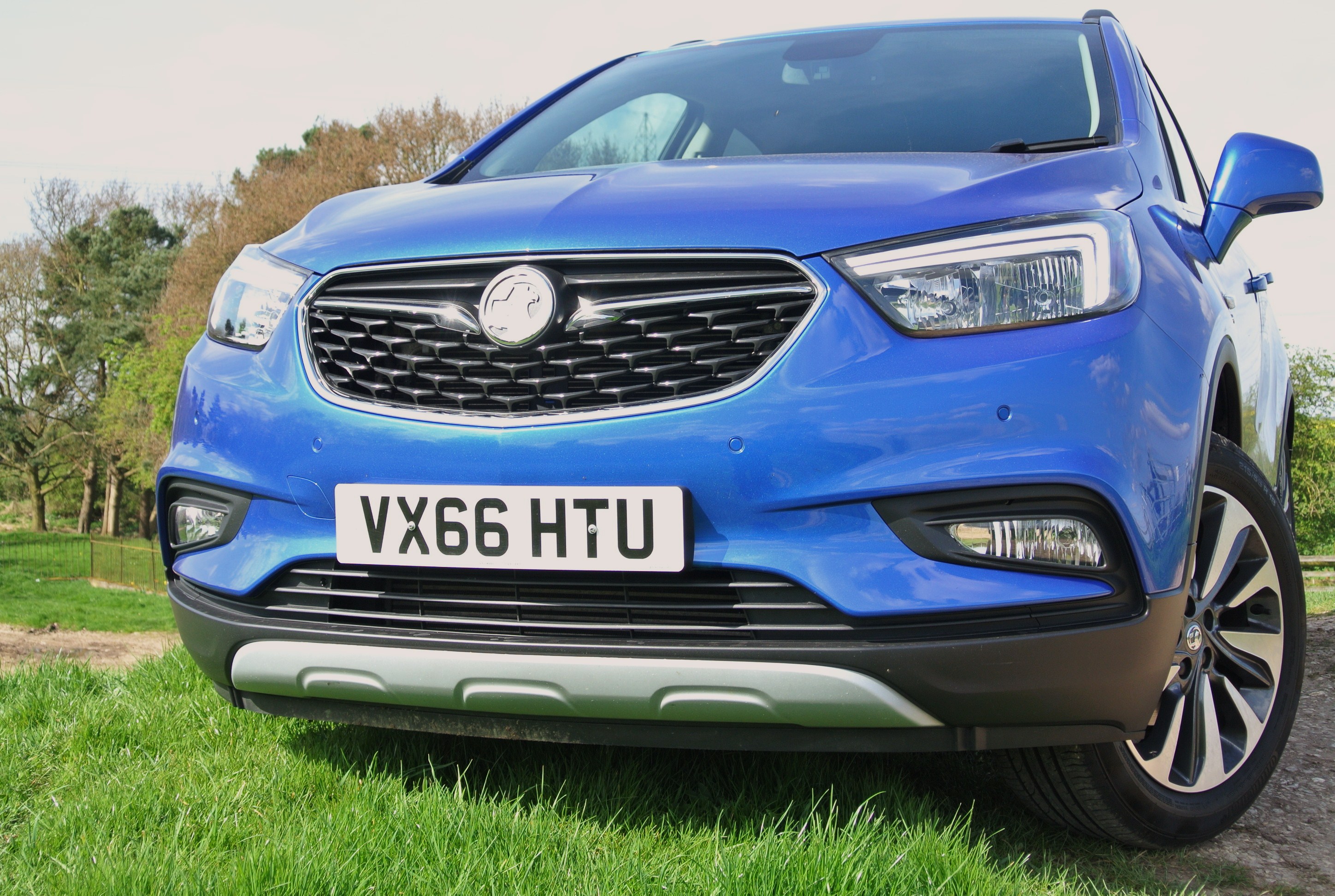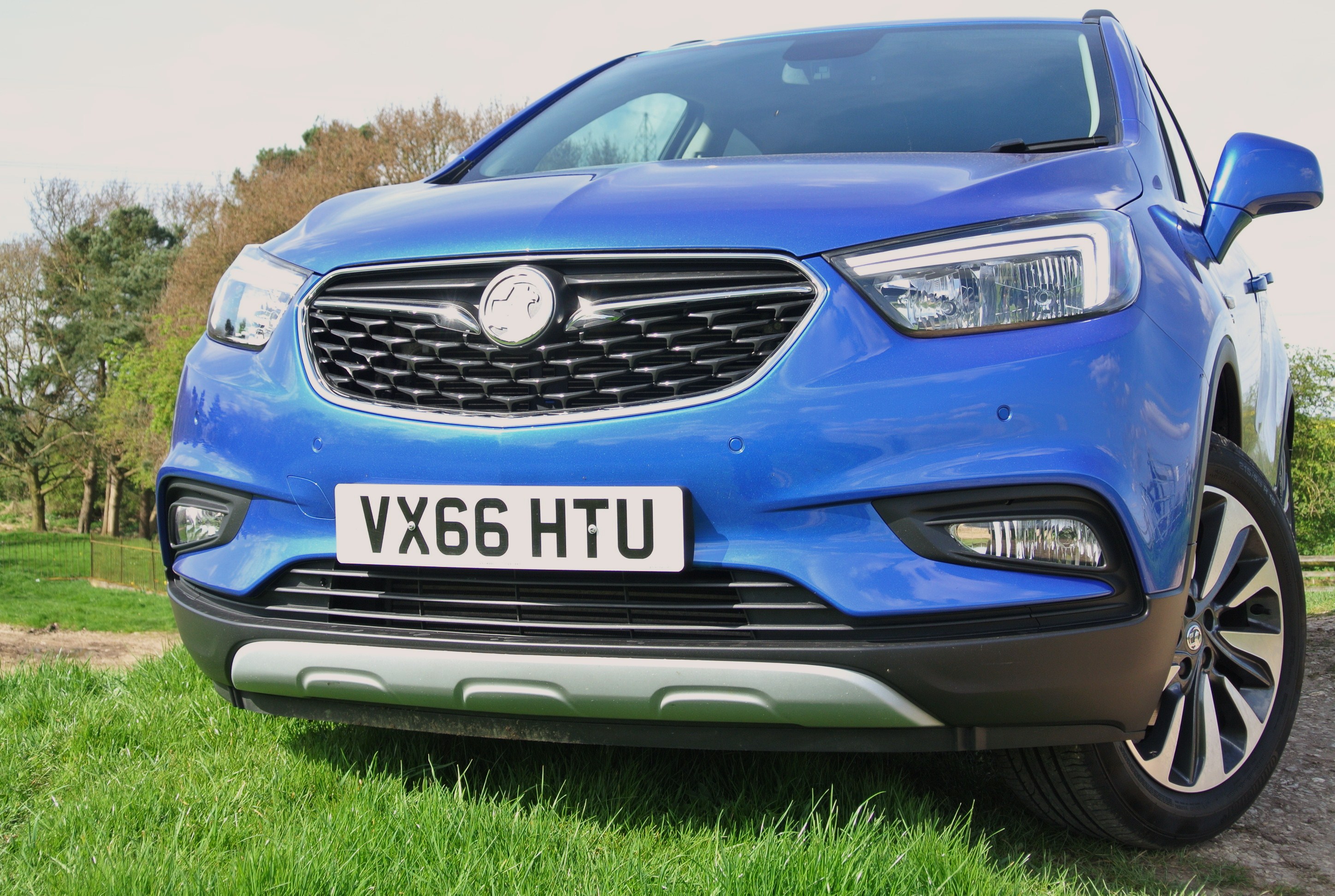 Fortunately, Vauxhall saw sense and listened to the criticisms, which were not just coming from the motoring press but, more importantly, from customers, and subjected the car to a thorough round of alterations, so thorough that it felt confident enough to grant it a new soubriquet and the Mokka X was born in late-2016. Incorporating the latest Vauxhall headlamp signature (actually, the twin-tube LED array for its daylight running lamps), a mildly restyled exterior but comprehensively remodelled interior, it is now the car that it should have been from the outset.
Take it for granted, because it is a Vauxhall-badged product and, with the success of the firm's most recent models, underscored heavily by the truly tremendous new Astra, the changes were not just essential but had to highlight the more dynamic view that the company has taken of its products of late. Vauxhall knows that its main rival, certainly in the UK, is Ford. Ford's contender in the compact SUV class is the utterly wretched, Brazilian-built EcoSport model, or the larger Kuga, and, riding on an Astra-induced, award-winning crest of a wave, Vauxhall had no choice but to produce a competitor that was markedly better…it would not be as tough a choice as might be perceived, as the Ford 'nut' is actually a very easy one to crack.
Apart from the design fillips, managed by the eminently gifted British VP of Design for GM, Mark Adams, the regraded Mokka X would give Vauxhall an opportunity to bring all aspects of connectivity bang up to date, including Smartphone integration, sat-nav and Vauxhall's 'On Star', a guardian angel service, with Intellilink. While there are four-wheel-drive variants deserving of the 'X' moniker, the best-selling range is bulked up with front-wheel-drive standards, which ensures that its position of ninth overall in the UK's best-sellers list is maintained, while vital company car registrations are also bolstered.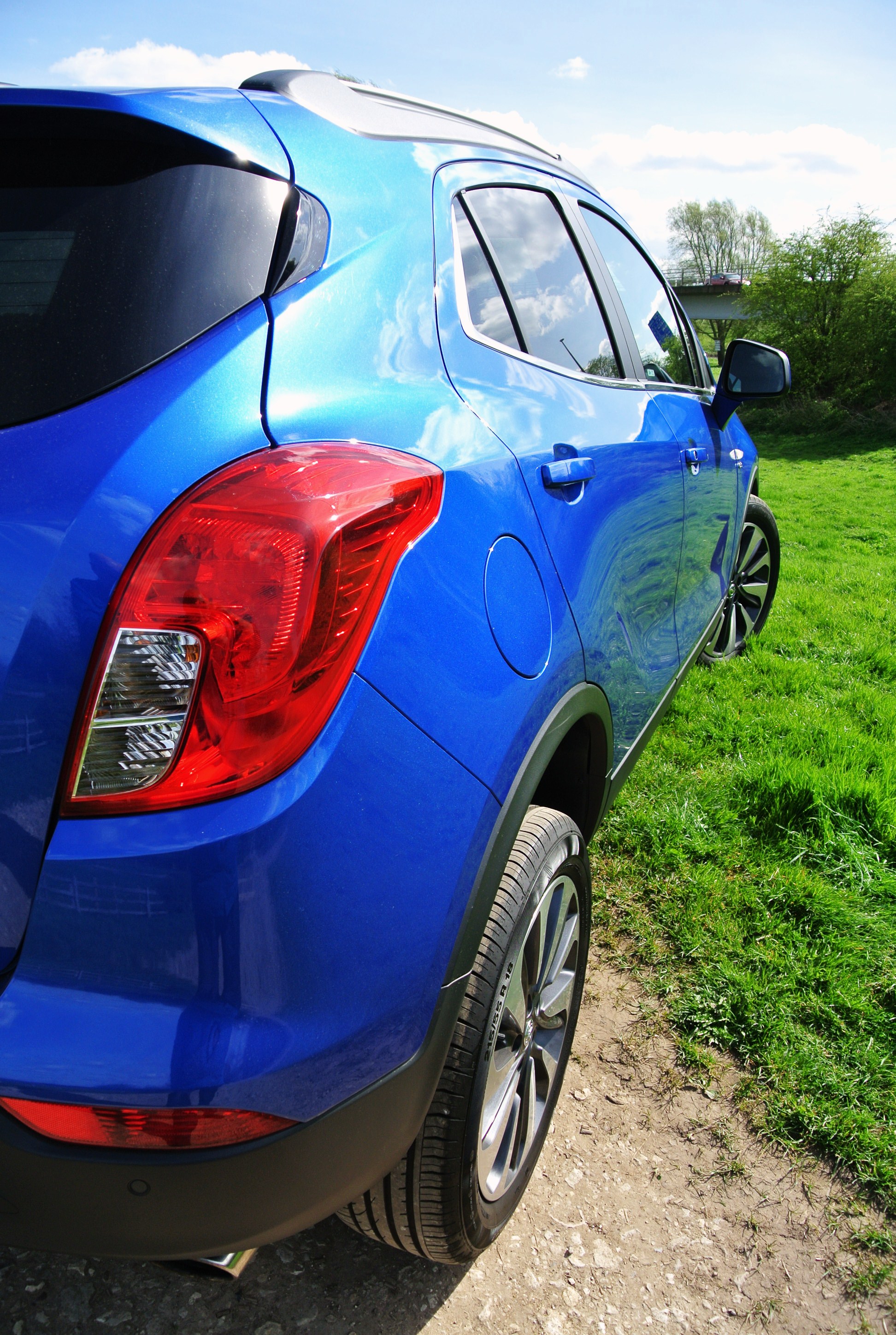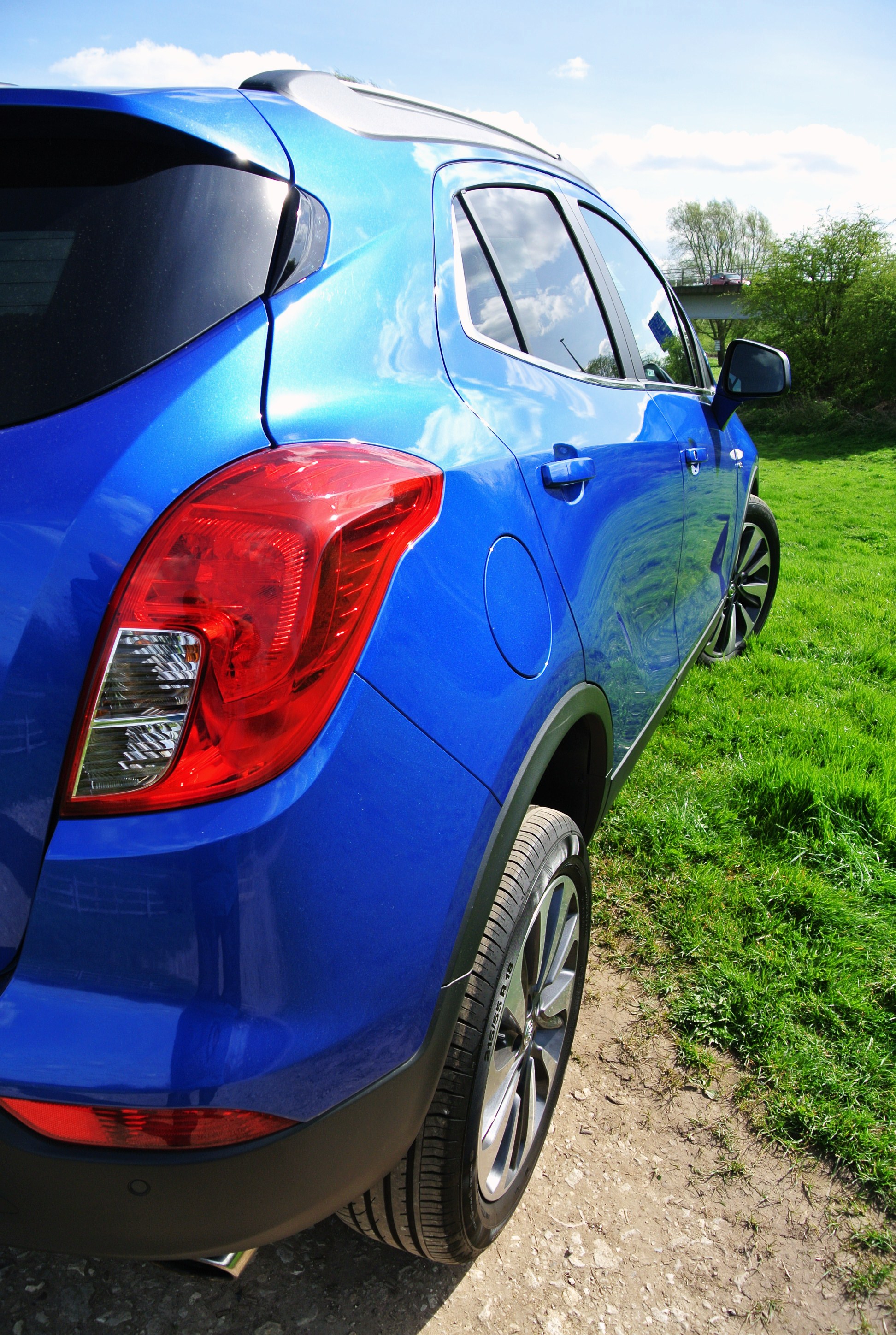 The model tested here is the gamiest of them all, being powered by the 1.4-litre turbocharged petrol engine, which develops a cool 149bhp, drives through a six-speed fully-automatic gearbox and features the intelligent 4×4 system that only kicks-in the rear axle, when conditions dictate it. The engine also features stop:start technology, which I always find ingenious when it is combined with an automatic transmission, that is intended to reduce its rapacity for fuel. Sadly, despite the relatively small capacity engine and a stated 44.0mpg on the Official Combined test cycle, I struggled to obtain better than 34.3mpg with any consistency. It emits 150g/km of CO2, which does it no favours on the taxation front either.
It is not the most charming of combos, as the engine always seems to be revving too high, with the auto-box clinging onto the lower ratios too readily. It is all noise and bluster, which might appeal to some mentalities but it does not appeal to mine. Yet, it is moderately zesty, although I personally feel that at £26,510, a figure that is about average for the class, even though the Mokka X is very well specified at this end of the list, being in top Elite-Nav trim, it can be trounced so heartily by the Suzuki Vitara 1.4S, which is spec-priced similarly, that I feel Vauxhall might need to check its laurels. However, a 9.4 seconds dash from 0-60mph and a top speed of around 120mph is about right.
The adaptive 4WD fitment is non-intrusive, mainly because it only works on demand, detecting any slip, or loss of traction, and then applying drive effortlessly to the rear axle, to ensure that stability is maintained. It is worth considering whether you need to be hefting around all the extra mechanical weight, which will play its part in the vehicle's overall fuel consumption and general running costs, especially as in normal front-driven mode, the Mokka behaves perfectly well. It is something else that adds to the service bill at the end of the day.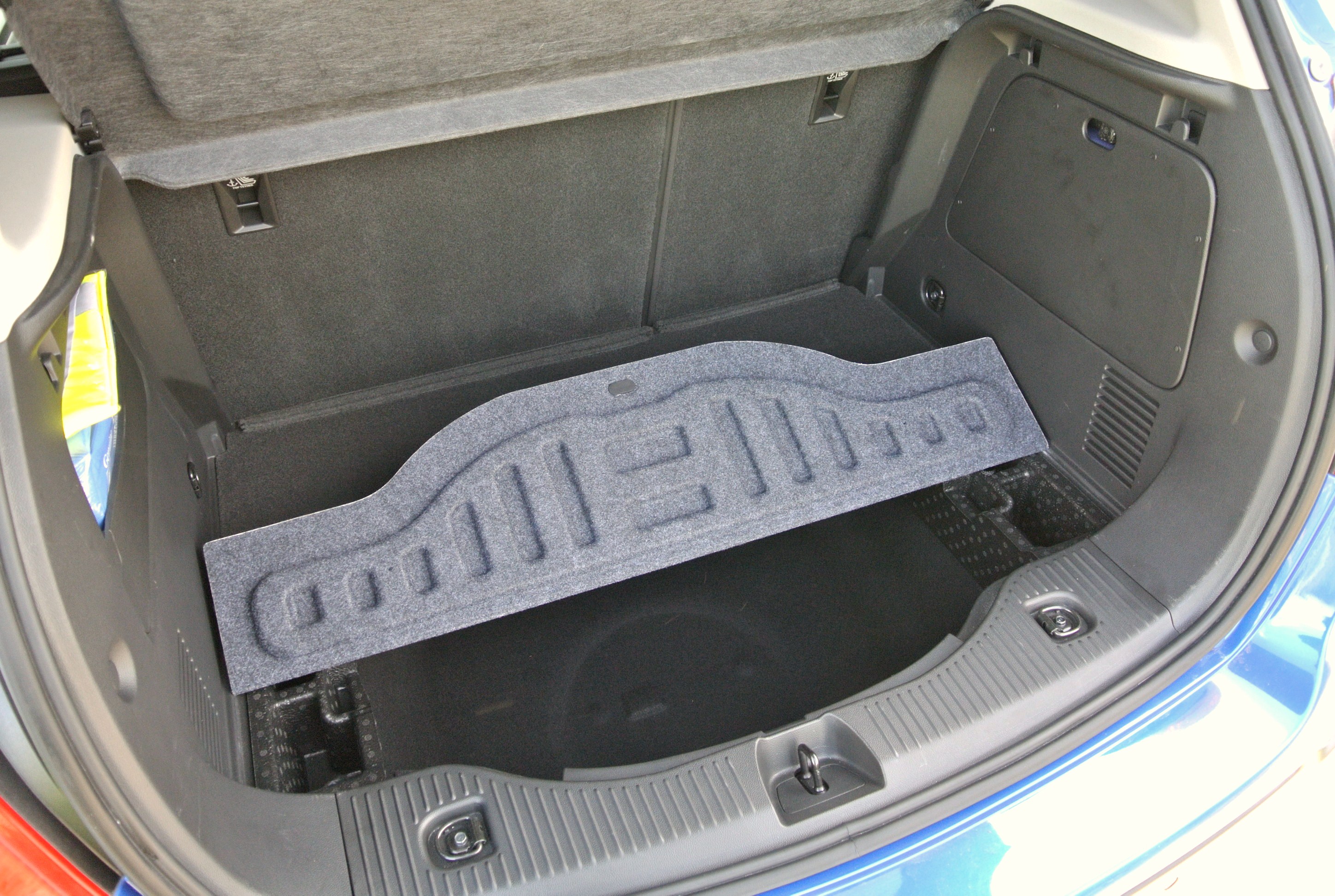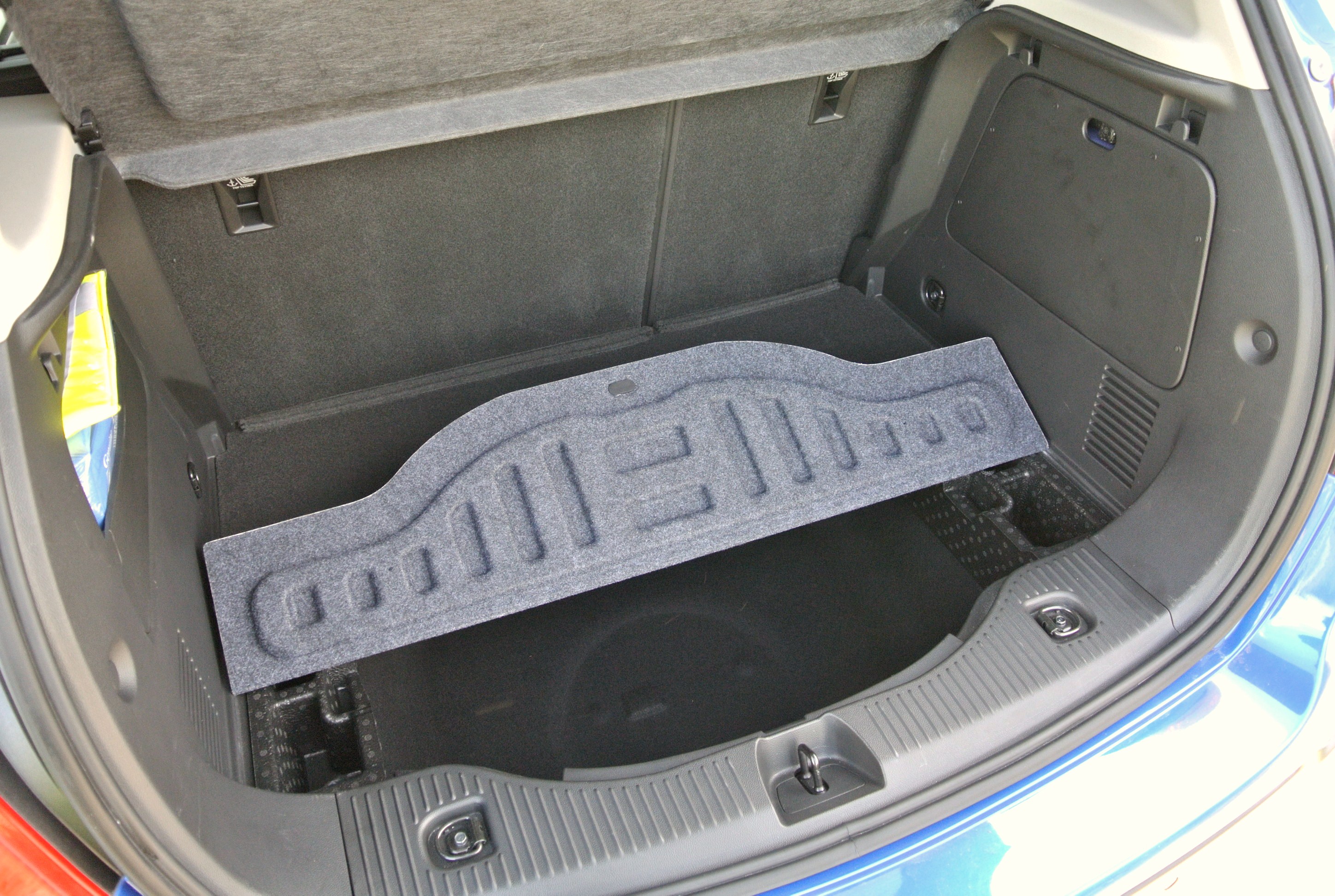 Vauxhall cannot be said to be exacting a rip-off on its customers at all. Its recent reputation for keen and transparent pricing means that the line-up of models starts at a lowly £17,590 on the road and, while the top diesel version is just £255 more than the test example, even with the current attitude towards diesel suggesting that a petrol might make a better choice, both lower CO2 and markedly better fuel economy figures will surely guide business and private customers in that direction.
However, the most significant change to the car lies with its underpinnings. Both damper rates and springs have been altered to create a more compliant ride quality, while the steering rate has also been altered to enhance a more progressive driving style. Thinking back to the previous generation, I tested a model on 17-inch wheels, while a colleague had one at the same time on 18-inch alternatives. The former was firm but knobbly on rough surfaces, while the latter was all but undriveable away from billiard table smooth roads…and we do not have many of them! The alloy 18s fitted to this test car not only look good but also do not affect the ride quality in a negative vein. The changes work.
Of course, it is looks that sell in this hectic sector of the SUV scene and the muscularity of the Mokka X does present a sort of Tonka Toy appeal. The higher ride height makes the car feel taller than it is and its cabin is well-proportioned, even for a pair of six-footers in the comfortable and supportive front seats, with two smaller adults behind. The boot is also roomy and a good shape.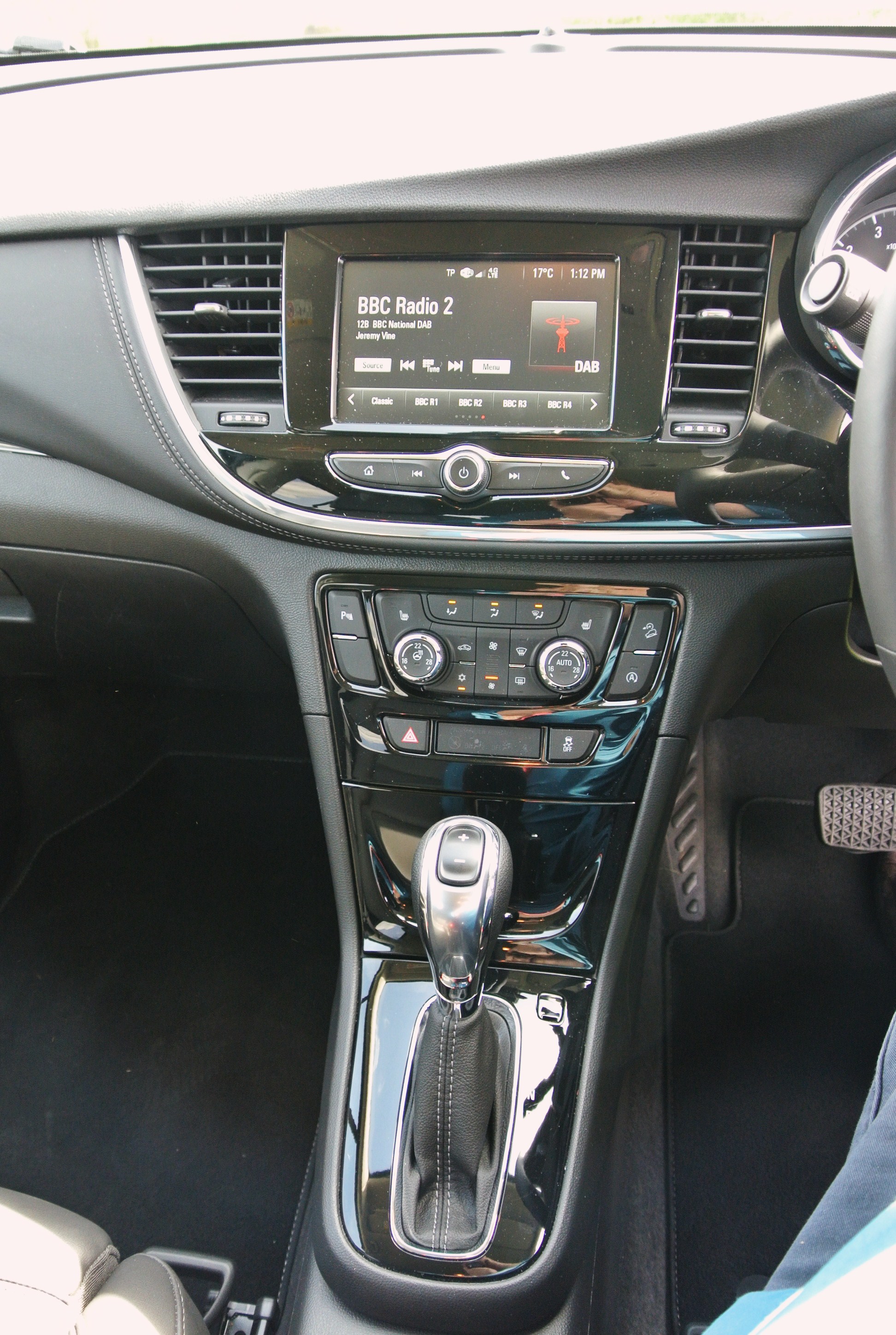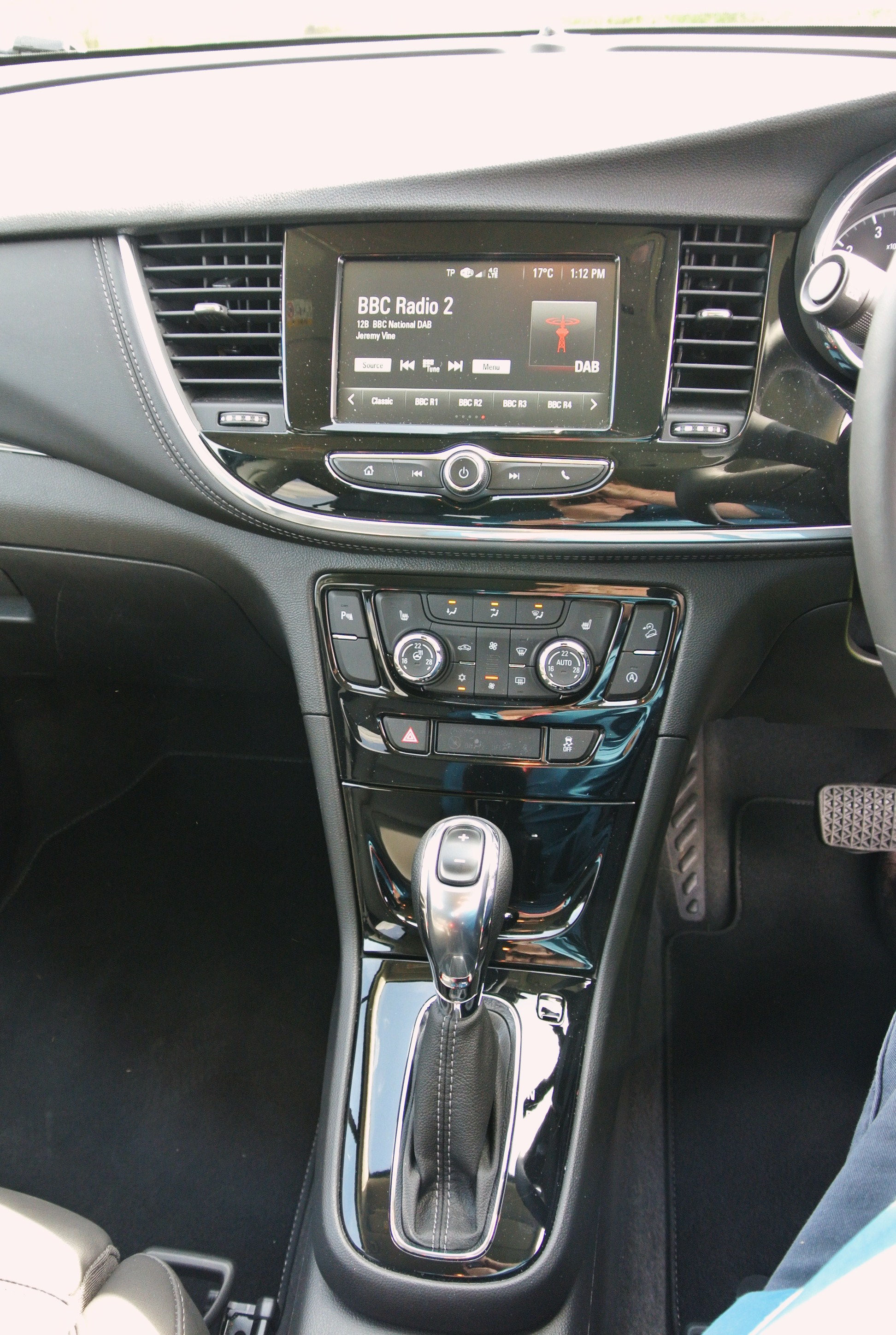 However, it is the shift to the less cluttered appearance of the Astra's interior that makes the most important advantage within the Mokka X's cabin. Less clutter and greater logic to the switchgear creates a more pleasant driving environment. It is also a lot classier than it was, while remaining solidly assembled and with plenty of high quality touches, such as the soft-moulded dashboard. The large central touch-screen acts as a control base for most functions and it works most efficaciously.
In a market sector that is basically crowded but which has only a couple of really stand-out options (I am thinking of both the Skoda Yeti and the Suzuki Vitara S), Vauxhall needs to make its Mokka X appeal to both head and heart of the consumer. I think that it succeeds, although the 1.4T might not be the best route to pursue.
Vauxhall recognised that skinning the cat in at least one way, via the car's interior, would help its UK No.1 status. However, it has also made marked improvements to the car's dynamic package, which will be appreciated by both business and private buyers. The kid in me loves the chunkiness of the Mokka X and, if I could live with the reduction in frugality of the 1.4T engine, I would also revel in its performance. However, reality suggests that a TDi Mokka X would be the best option overall.