From having been one of the UK's best-selling motorcars, the Nissan Micra is hoping to return to greatness, although Iain Robertson warns that a hefty price tag will do its aspirations more harm than good in the long term.
The first time I drove a Micra was 34 years ago, at its UK debut in 1983. It was a good, frugal car, unremarkable in many ways, flimsy in others (it weighed only around 635kgs!), but it possessed an undoubted vitality that promised much for the future. In those days, virtually the last of them in the UK, it was badged as a Datsun and was marketed through the UK concessionaire, run by the rude but brilliant, privately generous and hounded by both government and media, Mr Octav Botnar.
While Octav's days were numbered, mainly because his card had been marked, that first, quite engaging little Micra, also known as K10 and sold as a March in other markets, survived until 1992 and the arrival of the Mark Two version (K11). Pitted against such luminaries as the Vauxhall Corsa and the Ford Fiesta, it was the second car to be assembled at the Nissan factory that opened at Sunderland (after the Bluebird), a factor that hurried its broader UK acceptance and helped it to gain regular Top Ten sales successes.
In late-2002, the British motoring press received their first opportunity to see the third generation (K12) model at the Paris Motor Salon, which turned Micra's styling onto its head and shared much of its development with the Renault Clio, now that the infamous strategic alliance had been in existence between this pair of unlikely bed-partners for the best part of two years. It continued to be manufactured in the North East of England and was renowned for its mildly retrospective styling stance within the car, featuring ivory coloured plastics and some detail brilliance.
Just three years into its eight years' life-cycle, the zesty 160SR version was introduced to compete with other hot city-hatches, like the Suzuki Swift Sport. However, the base car spawned so many unusual spin-off models, mostly in Japan, that it was clear that the motoring world had taken Micra to its heart. Unfortunately, the fourth generation (K13; introduced in 2010) became a vital world car for Nissan, being produced in India, Thailand, Mexico and China, as well as Japan, to satisfy over 160 countries. Its removal from Sunderland proved to be its undoing in the UK. It was not a particular pleasant model, having lost the wonderful tactility of the previous generation but retaining the higher pricing, which did not help its showroom value one teensy bit. Its 'cheapness' was not appreciated and not even UK dealers felt confident in its sales potential.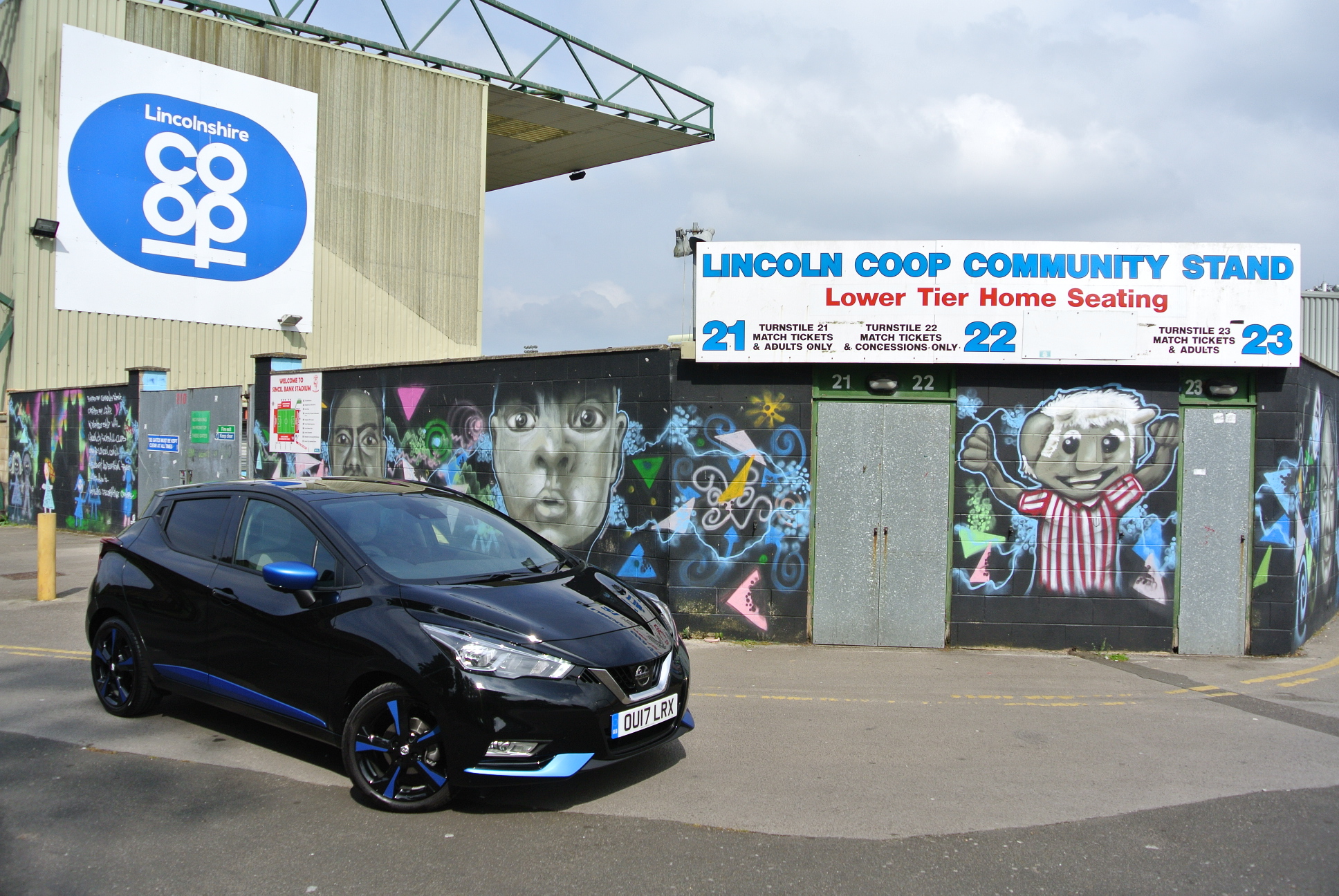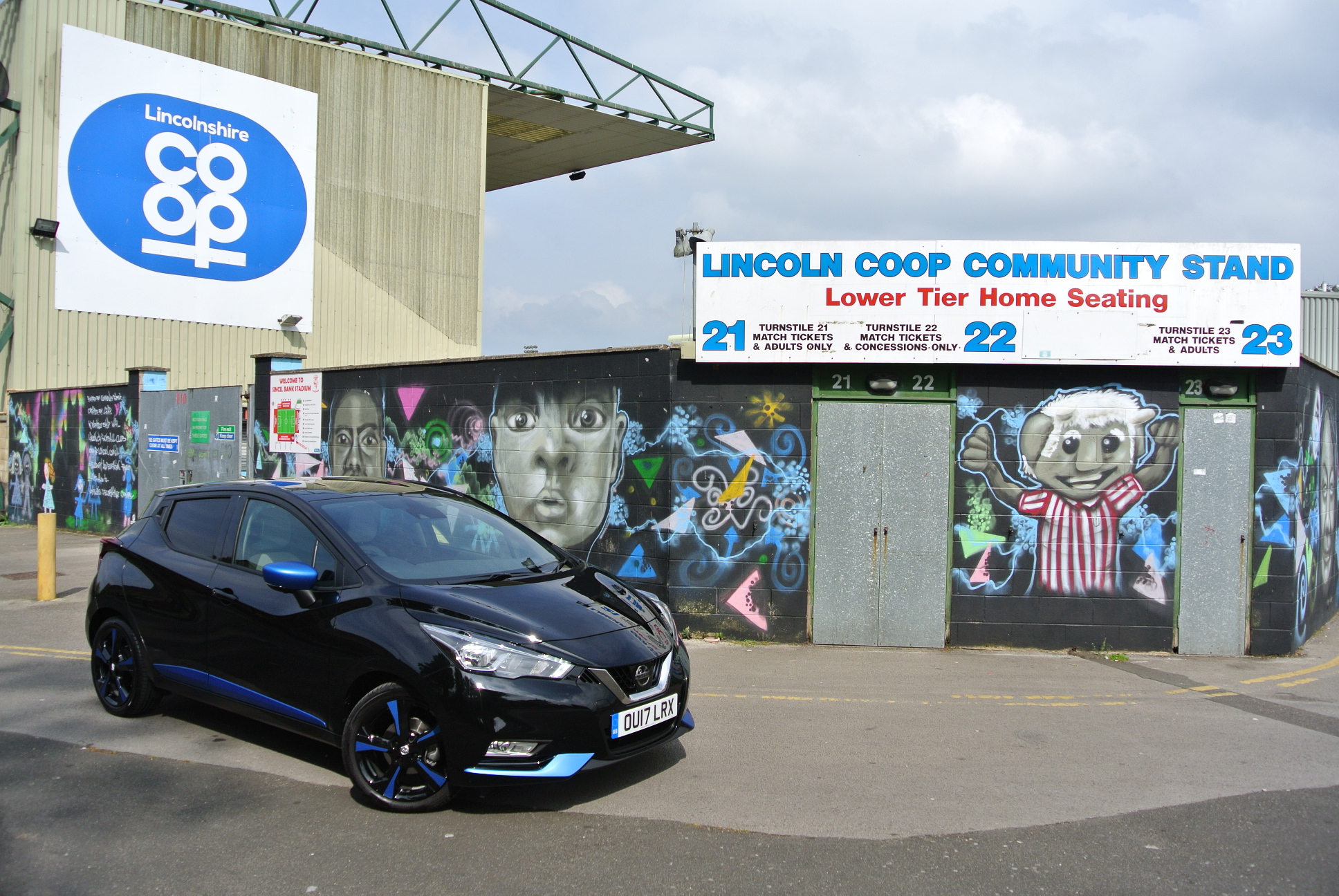 Shown late last year, at the 2016 Paris Salon, the new model (K14) was a major departure from its predecessor. It was also destined for European production at the enlarged Flins Renault plant, in France. Unsurprisingly, it shares almost all of its technology with the Renault Clio, although there is an intriguing element known as 'trace control', which enables small applications of the brakes that inhibit the onset of understeer in corners. It is a small slice of Japanese ingenuity that adds to a host of features that will be responsible for making up Nissan's lost ground over the K13 model.
As we spend in excess of 90% of our time at the controls of our cars, I shall contemplate Micra's interior to commence the story. Although unusual, Nissan engaged the services of a cadre of 200 of its staff to help shape the cabin.  While it might not seem important, Nissan has finally awoken to the realities of driver and occupant sizes. As a direct result, there is no new car on the market that can provide such an enormous range of seat and steering column adjustment as that of the Micra. I stand two metres tall and there is height, width and length available in abundance for me. A lot of carmakers should share this level of responsibility.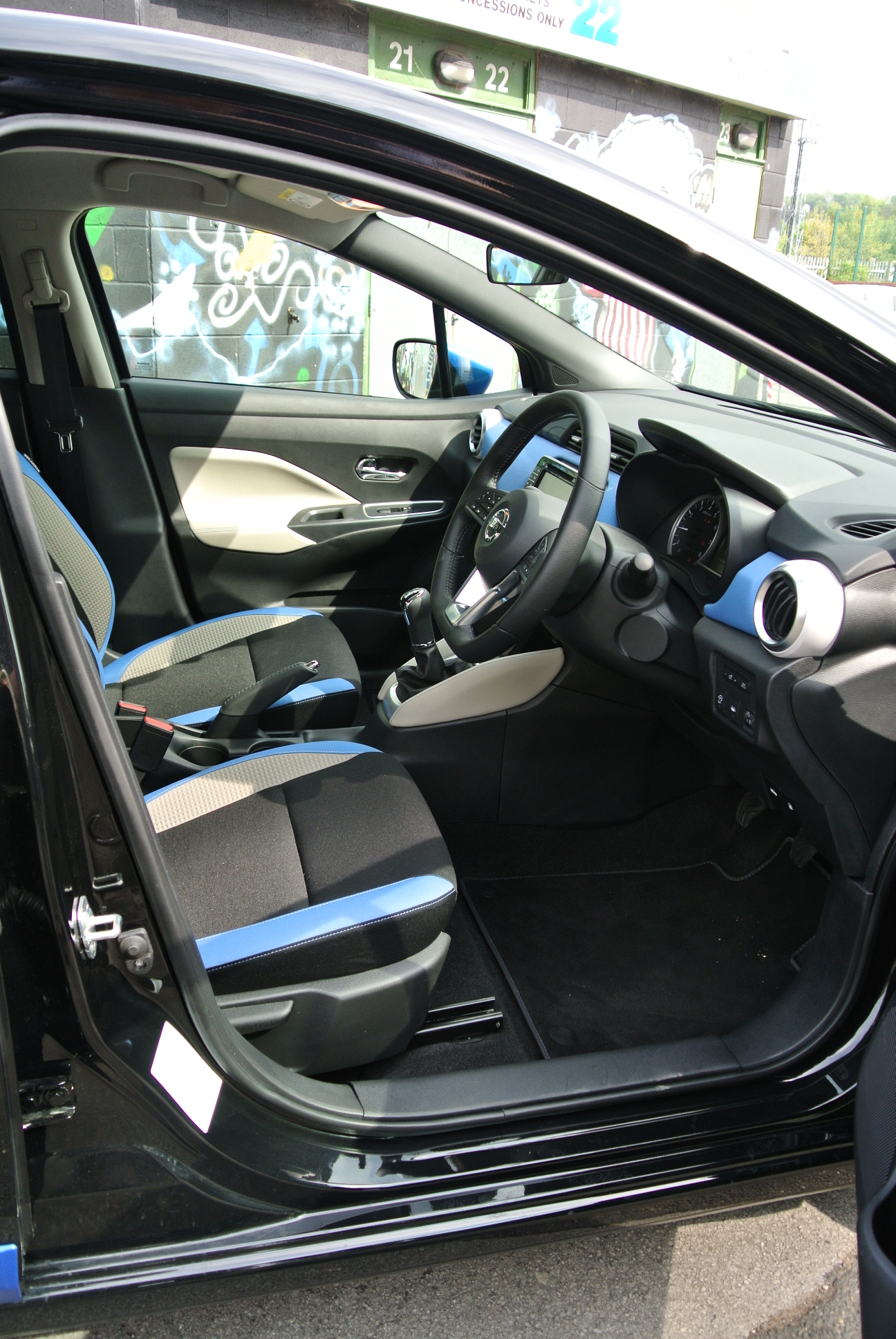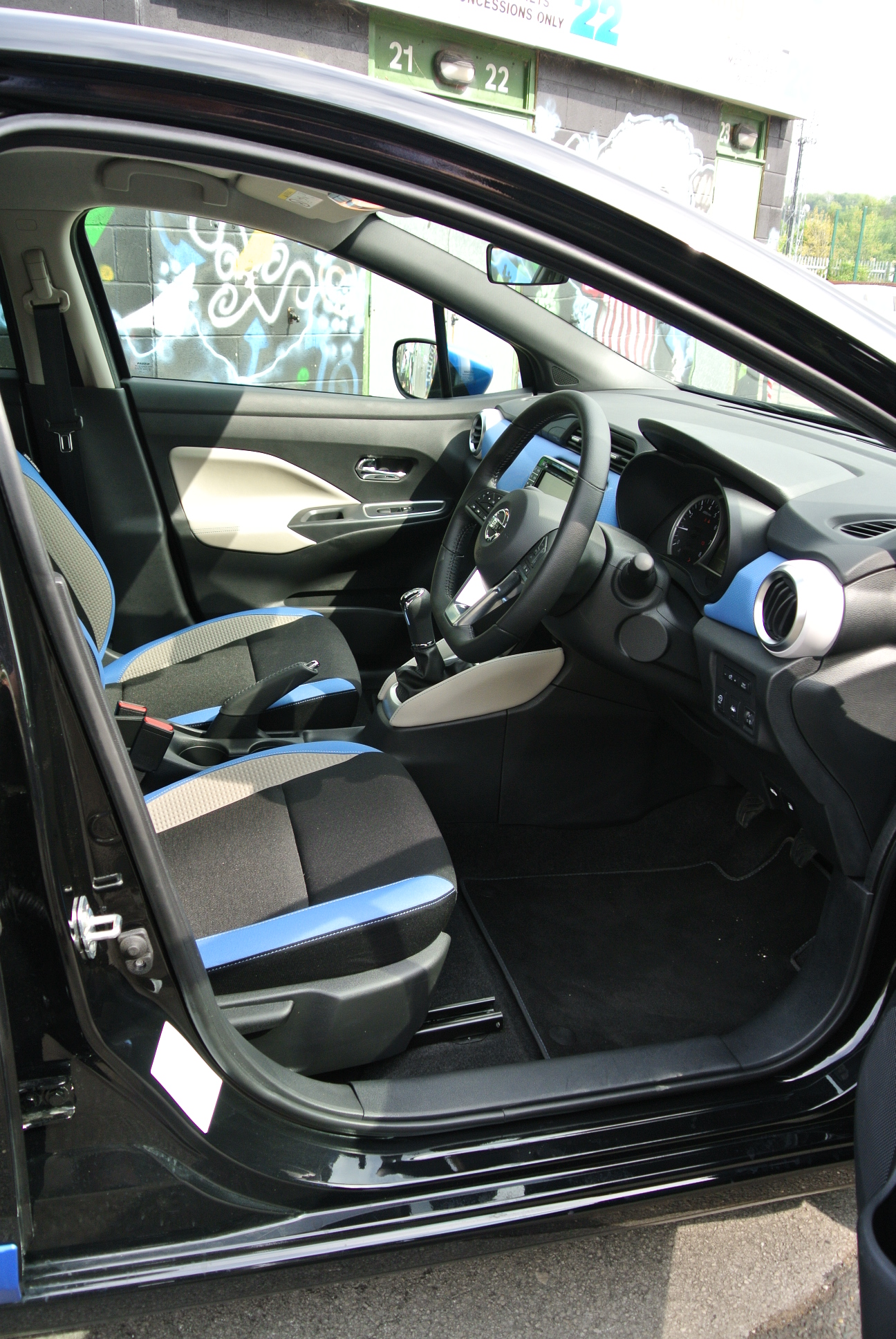 The driver's seat is also very comfortable, the hugged-in aspects created by both centre console and the door trims. However, the upholstery breaks new ground, with not two, or three, but four colours available in N-Connecta trim, with contrasting door cards and dashboard detailing. The sweeping wing style of the dash is interesting, although its soft-touch upper surfaces, complete with a lovely Jacquard-type knitted material that runs across the full width are particularly pleasing highlights. All models, bar the entry-level, obtain the touch-screen infotainment centre. The analogue dials ahead of the driver are classically elegant in their design and supported by the customary warning lamps and display graphics between the two main dials. A comfortable, small diameter steering wheel features minor switchgear on its cross-spokes. The overall impression obtained from the cockpit is of exceptionally high quality and careful attention to detail. The Micra is no longer entry-level, cash-strapped detritus, of an order provided by one too many car companies. Again, many of them can learn from this one car.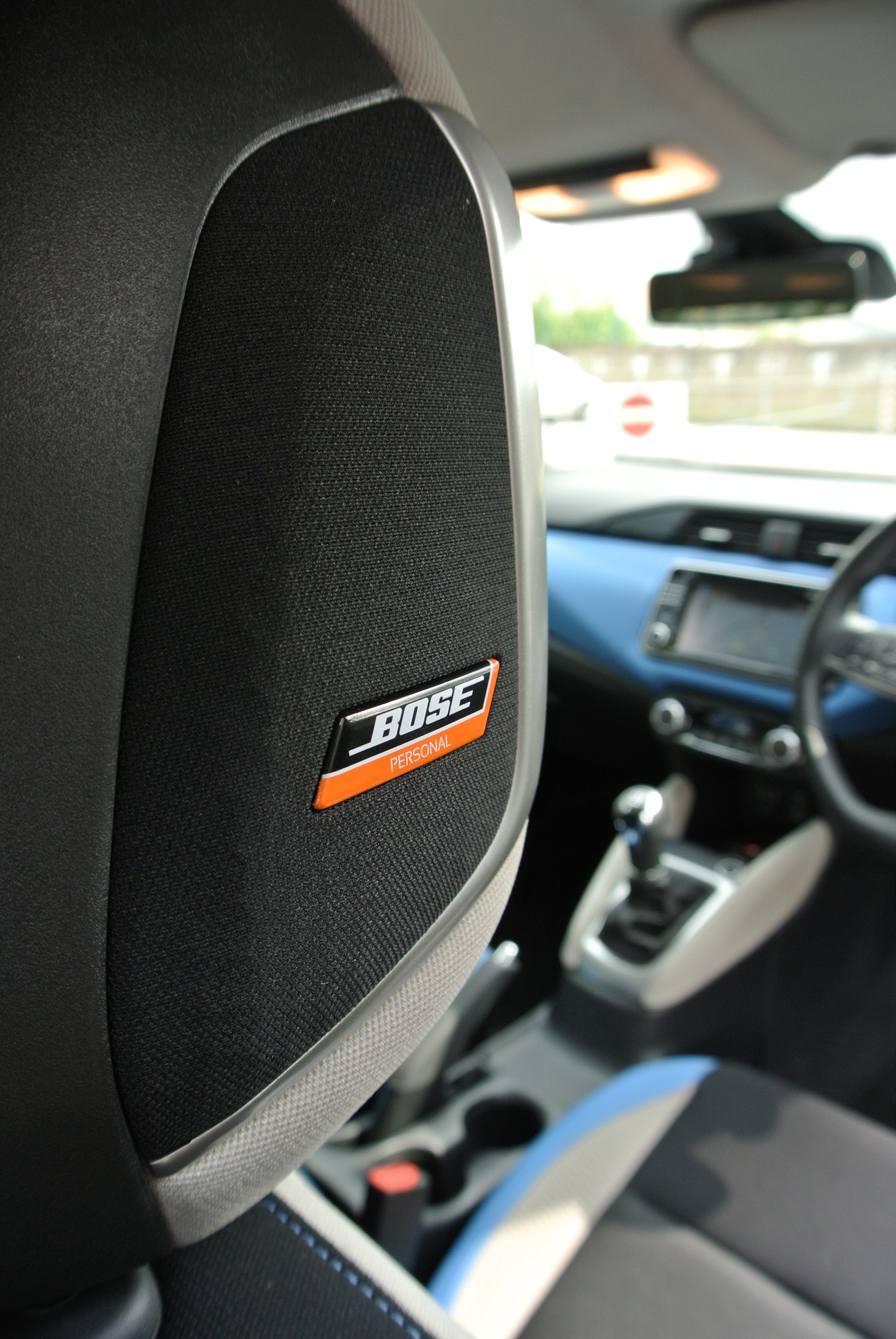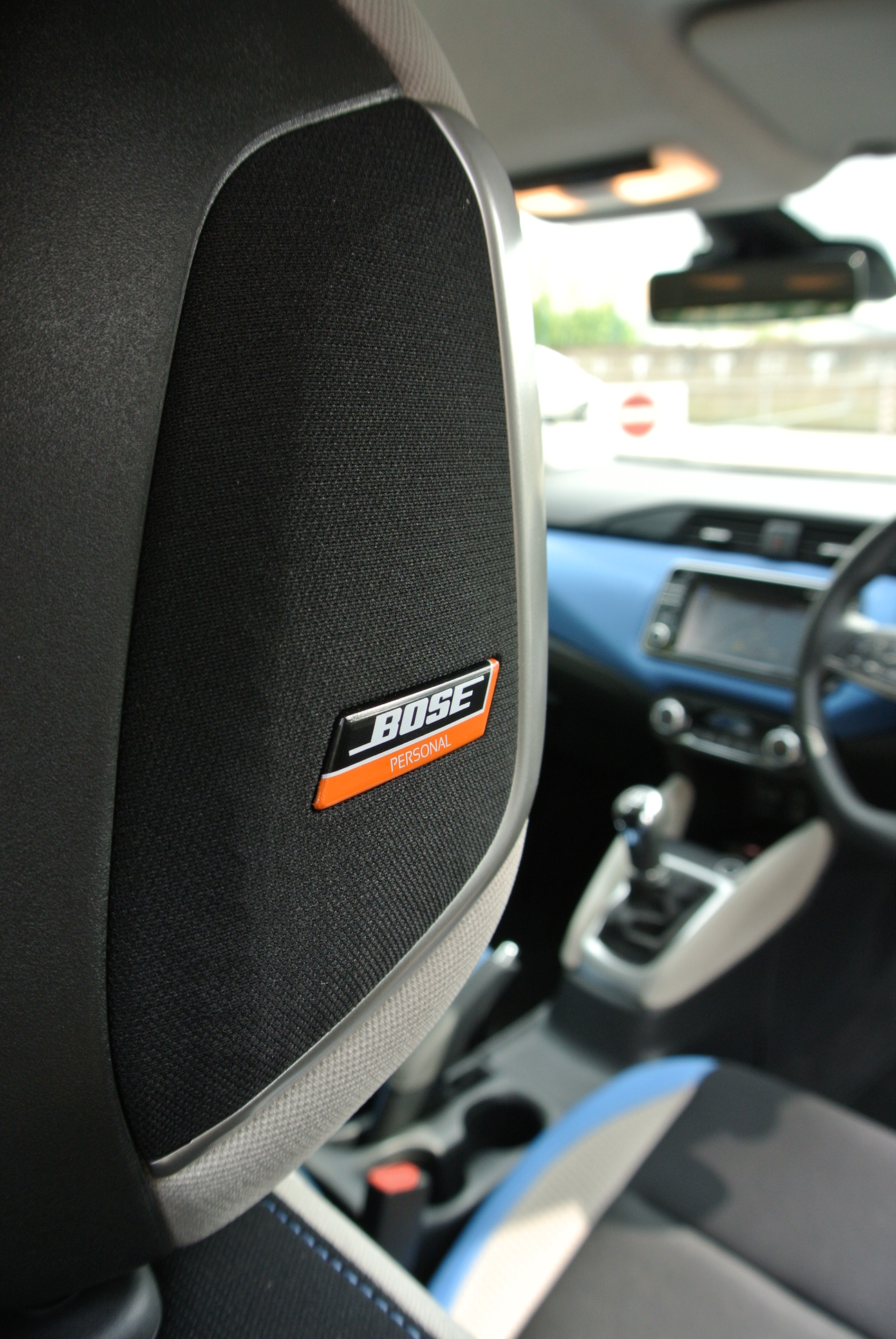 Particular attention has been paid to the quality of the sound system and the N-Connecta version (as tested) features a high-end Bose stereo head unit, complete with natty tweeters built into the head restraints (for which you can add an extra £500). It is a neat solution to a sound reproduction problem that nobody thought existed but it works and very well at that.
As a car that makes anyone inspecting it recalibrate their views of small cars, it succeeds, from the inside out. To be frank, the slightly schizoid exterior, although striking in appearance, is nowhere near as successful as the interior. It features a lot of sharp edges and pronounced shoulders, with the almost de rigueur 'concealed' rear door handles located in the C-pillar. Yet, much as the current Vauxhall Corsa (especially the Adam) relies on a plethora of personalisation elements, the Micra can have flashy wheels (blue highlighted, 16-inch diameter, in the case of the test car, fitted with 195/55 section tyres), allied to contrasting body protection trims and both frontal and rear bumper trim additions. Surprisingly, it does not appear cliched, not even overt, and actually adds value to the otherwise unusual body styling. It is worth noting that the boot is also generous in its proportions and that the new Micra certainly makes an on-street statement.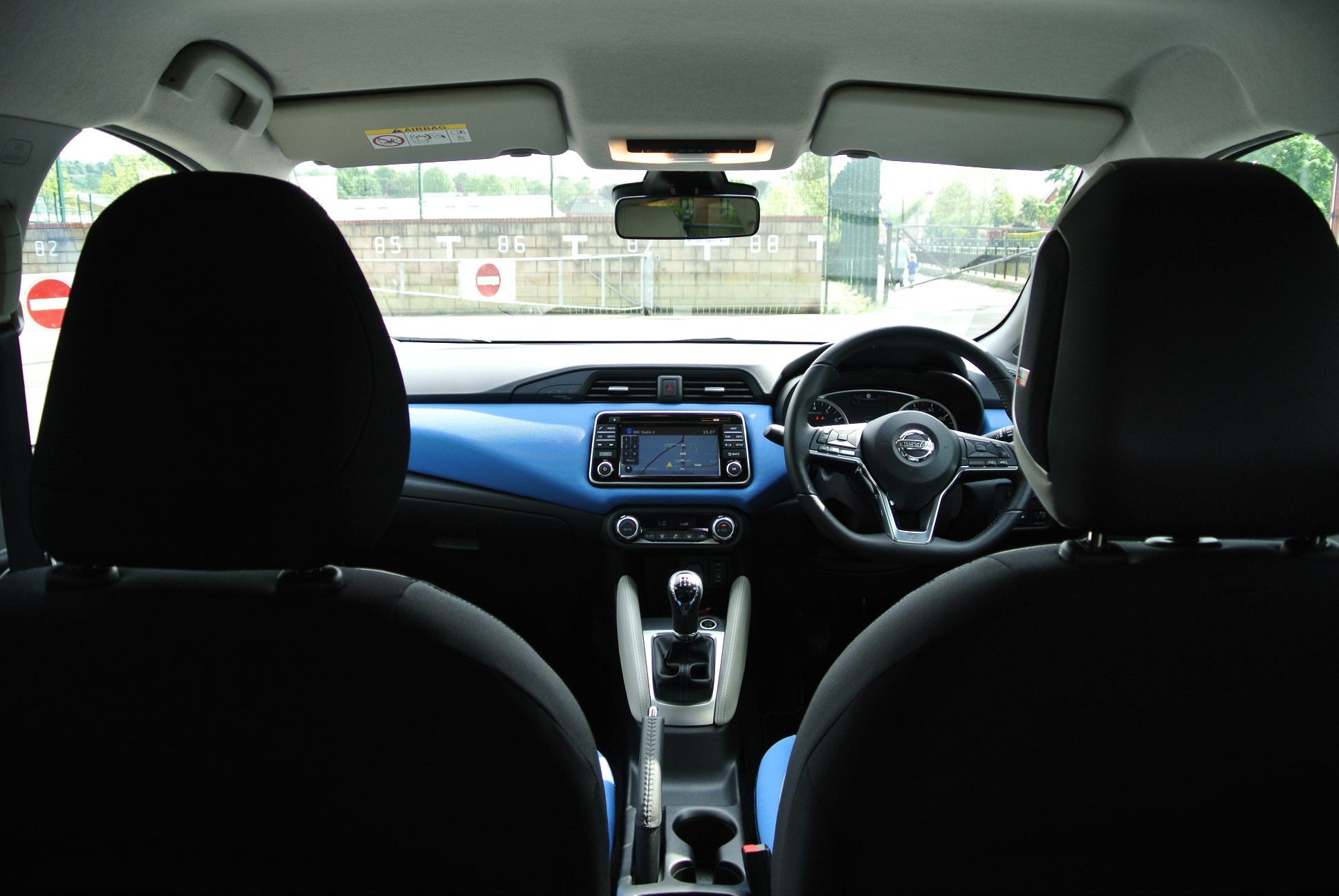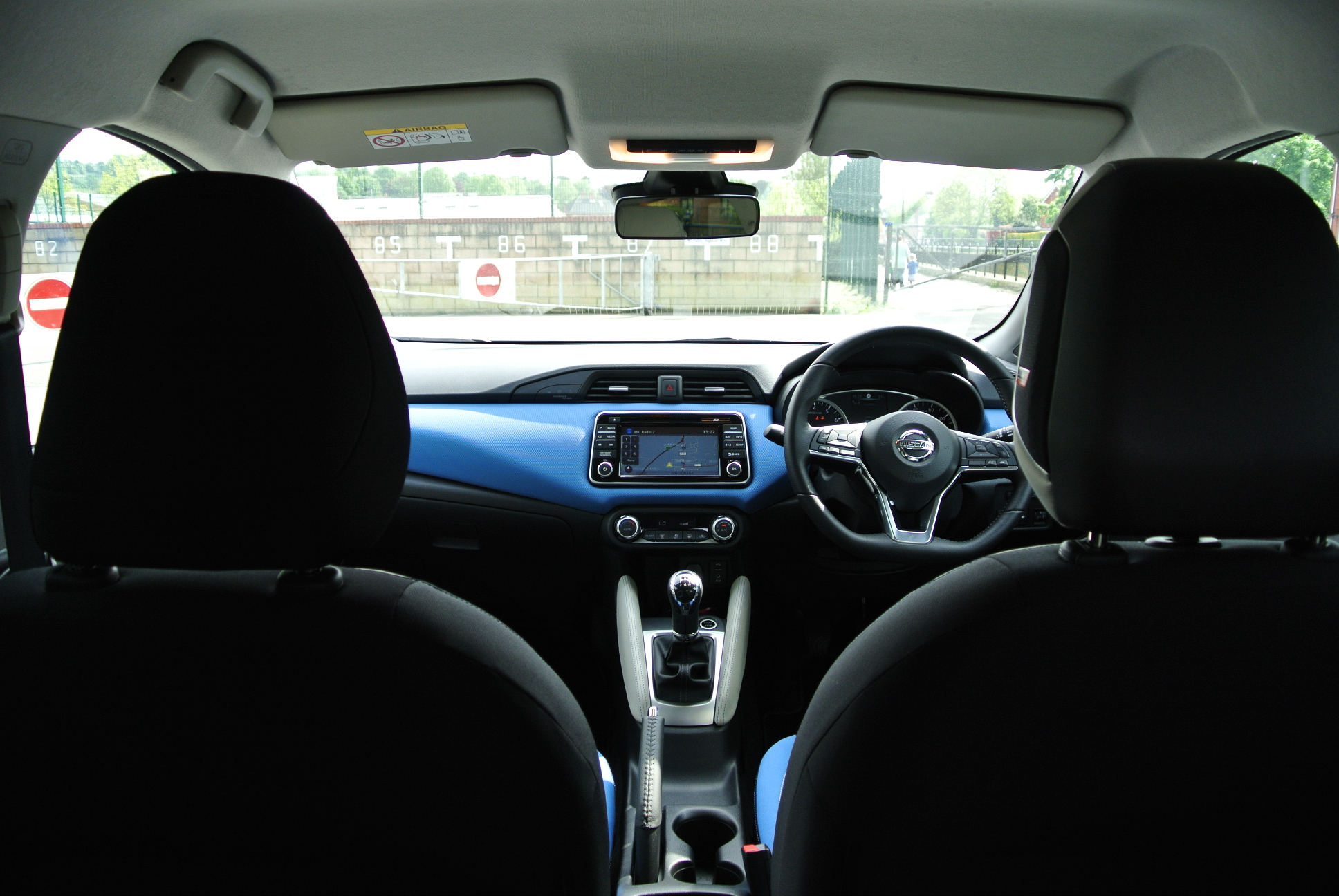 As mentioned earlier, the new Micra is fitted with trace stability control but it also features very subtle lane departure and distance cruise controls, which also incorporate pedestrian detection and the ability to apply the brakes autonomously in emergency situations. As such, it is in a vanguard group of small cars featuring myriad items of practical technology, to make it one of the safest small cars on sale today. However, its overall handling is excellent, supported by responsive steering, surprisingly comfortable suspension and ride control and a feeling of tremendous dynamic competence that are largely unfamiliar traits in a car of this size and some a lot larger. A tight turning circle helps with around-town manoeuvrability.
While I am a great fan of the sub-1.0-litre engines presently powering an enormous range of new cars, the 87bhp turbo-triple driving the front tyres of the new Micra feels a little on the lethargic side (it is the same unit used by Renault in the Clio and the rear-engined Twingo models). To be fair to it, it displaces just less than 900cc…there are larger bike engines available…and it drives through a typically leggy geared, five-speed manual gearbox. Its Official Combined fuel consumption is given as 64.2mpg, although 54.0-ish is likely to be the most oft-returned figure. It emits 104g/km of CO2 and is quoted as cracking the 0-60mph sprint in 11.8 seconds, before reaching its top speed of 109mph. Sadly, the Micra does not feel as zesty as that, although switching off the air-con does improve matters marginally.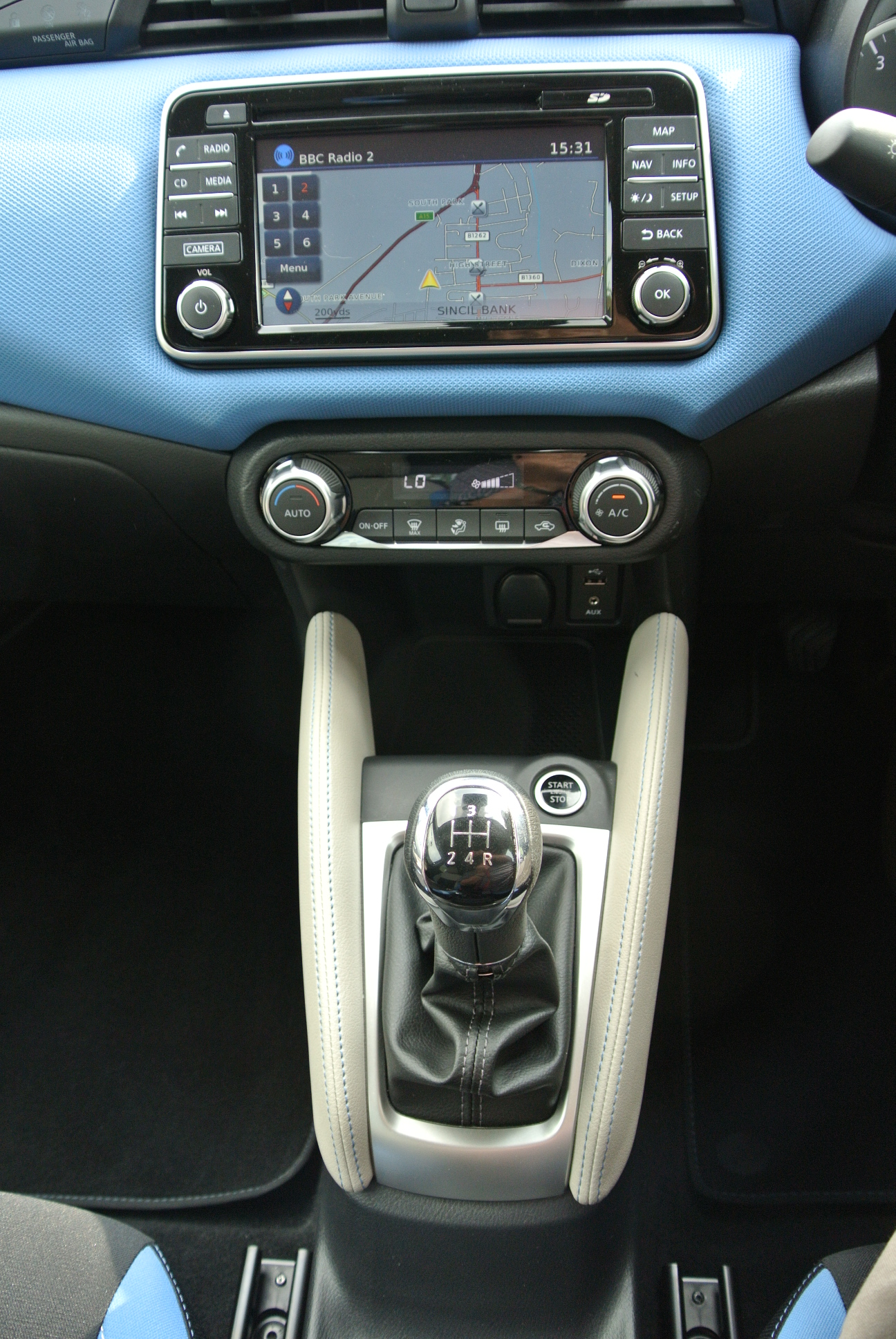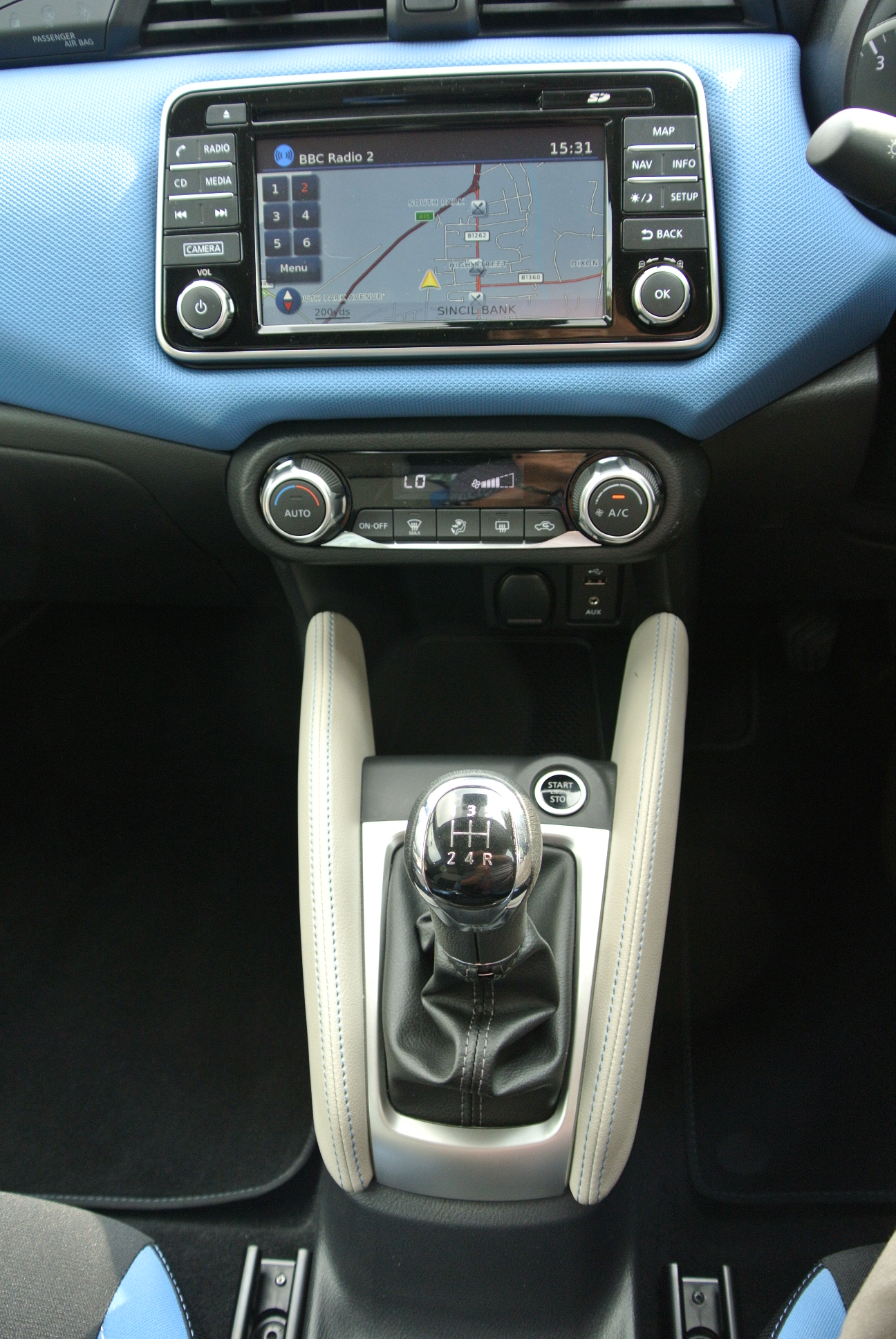 It is worth noting that the arrival of the new Micra also means the end of the Note in Nissan's UK model portfolio. The car's jaggy looks and the mirror-like reflectiveness of its black paintwork conceal a truly spacious interior, so it will have no problems securing new buyers, if they are determined to stick with Nissan. However, the final aspect, its price, does raise an eyebrow in a most discomforting fashion. Although the price for the test car is £16,570, Nissan is going to need a hefty dose of confidence to factor in £550 for the Vision Pack, £800 for the exterior pack, £350 for the interior personalisation pack and £200 for the intelligent key (plus the £500 Bose stereo upgrade), which whisks the test car's price to a whopping £18,970! Yep. That's what I thought. The range does start at £11,995 and is topped ostensibly by the Tekna model at £17,435, which means that a new Micra could cost well in excess of £20,000 and that is plain greed. Whatever you do, do not be taken in by a common motor industry belief that list price has little to do with acquisition. Somebody pays somewhere along the line.
As likeable as the new Micra is, Nissan has a medium-sized mountain to climb. Firstly, it needs to get over the downsides of the previous generation Micra. Next, it is going to be forced to take a serious look at its RRPs. Unless a decent residual value has been pitched, lease and PCP rates will be disproportionately steeper than they need to be. While the Micra of two generations ago was almost a cult model in the UK, Nissan is going to have to pull out all the stops to make this latest version have any positive impact at all.