Being teased daily by a bright red sportscar became a year-long obsession for Iain Robertson, whose appreciation of massive growth in the classic car arena was, at the time, marginal at best. (Please pardon some of the photos, they are of 1970s' vintage!)
Living on the east side of the Pennines but travelling daily to a TV studio west of Manchester was my way of life and income for a few years in the 1980s. As you might imagine, my head was full of motorcars and the executive producer had engaged with me on that count, although I was expected to carry out 'continuity links' and present a basketball programme too…a legacy of my height alone, as, despite leaping through a few, I had never been a 'hoops' specialist at any stage in my life.
Naturally, working in television, regardless of its 'narrow-cast' nature at the time (it was the early days of 'Sky TV', to which Screensport, my employer, was an avid supplier), meant a dramatic increase in my earnings potential. While I used to present 'Turbo', a three-hours long, 'live' (with pre-recorded programme inserts) weekly motoring programme (none of that namby-pamby 55-minutes 'Top Gear' nonsense…the 'Turbo' programmes were marathons!), I also presented all other motor-related shows on the channel, whether on two, four, or more wheels, land, water and air-based.
As a result, I gained a mind-tingling breadth of experience, in some cases, rather speedily (by necessity), which put me into direct contact with all forms of power-sports. Yet, I remained the 'reluctant star', believing that I was far less important than a growing viewing audience, or the subjects that I presented. I no longer present TV programmes.
Driving to the studio on a route that involved by-passing Wakefield, Huddersfield and much of Manchester, I used to pass through several enchanting villages, including Holmfirth, the 'home' of Yorkshire Television's delightfully durable 'Last of the Summer Wine' comedy series. I also passed frequently a small, used car specialist on the Yorkshire side, which invariably parked something of interest behind its sliding glass showroom doors.
One day, I spotted a bright red Dino 246GT. Having checked my watch, I about-turned the car to take a closer look. It was immaculate. Not so much as a stone-chip on its slightly guppy-ish nose, while every element of its utterly gorgeous, fluid and signature Pininfarina bodywork looked as fresh as a daisy, the 1972 model, sitting on its required Michelin XWX tyres fitted to Cromadora alloy wheels drew me to it inexorably, like sailors to the Lorelei rocks.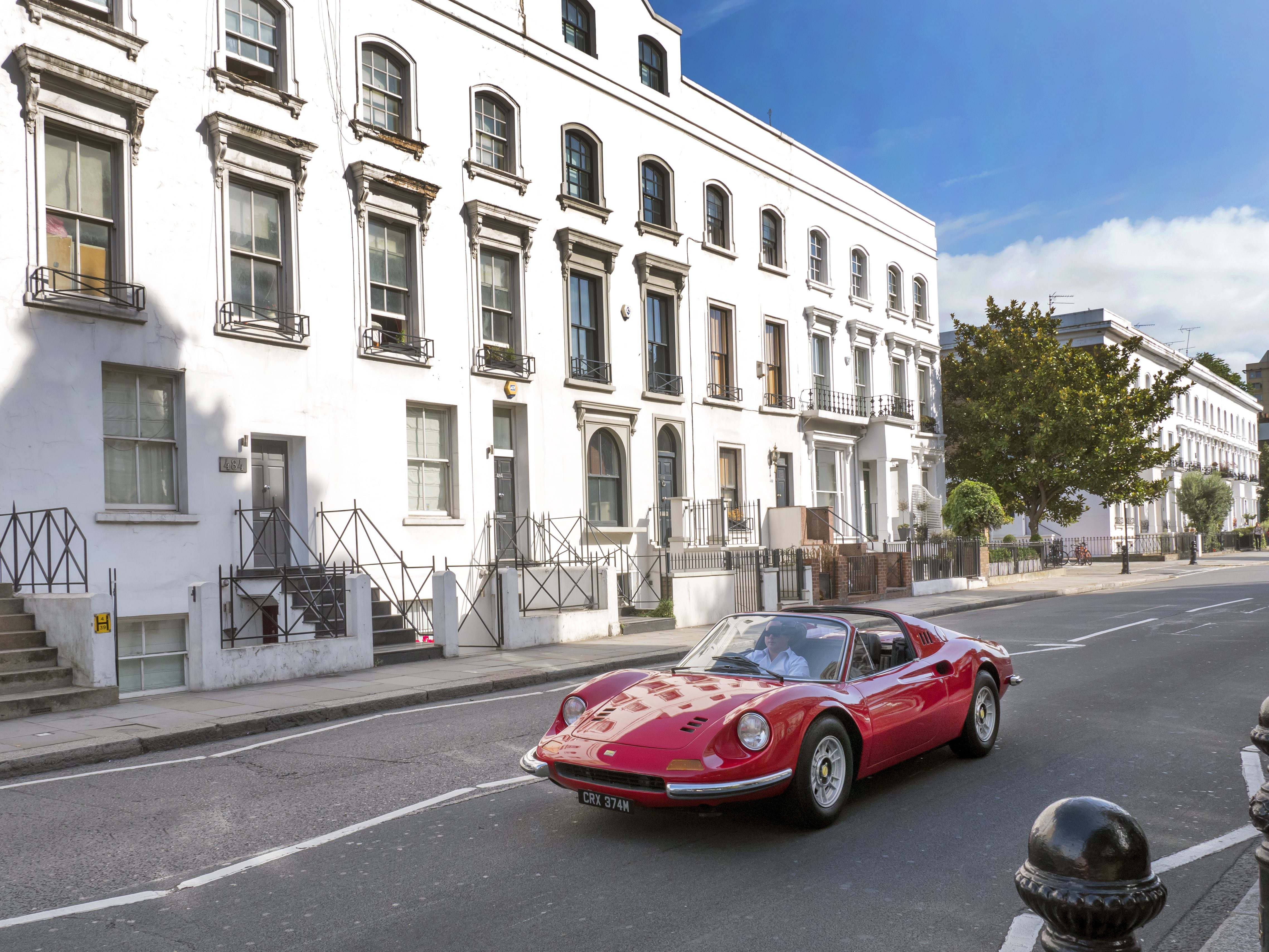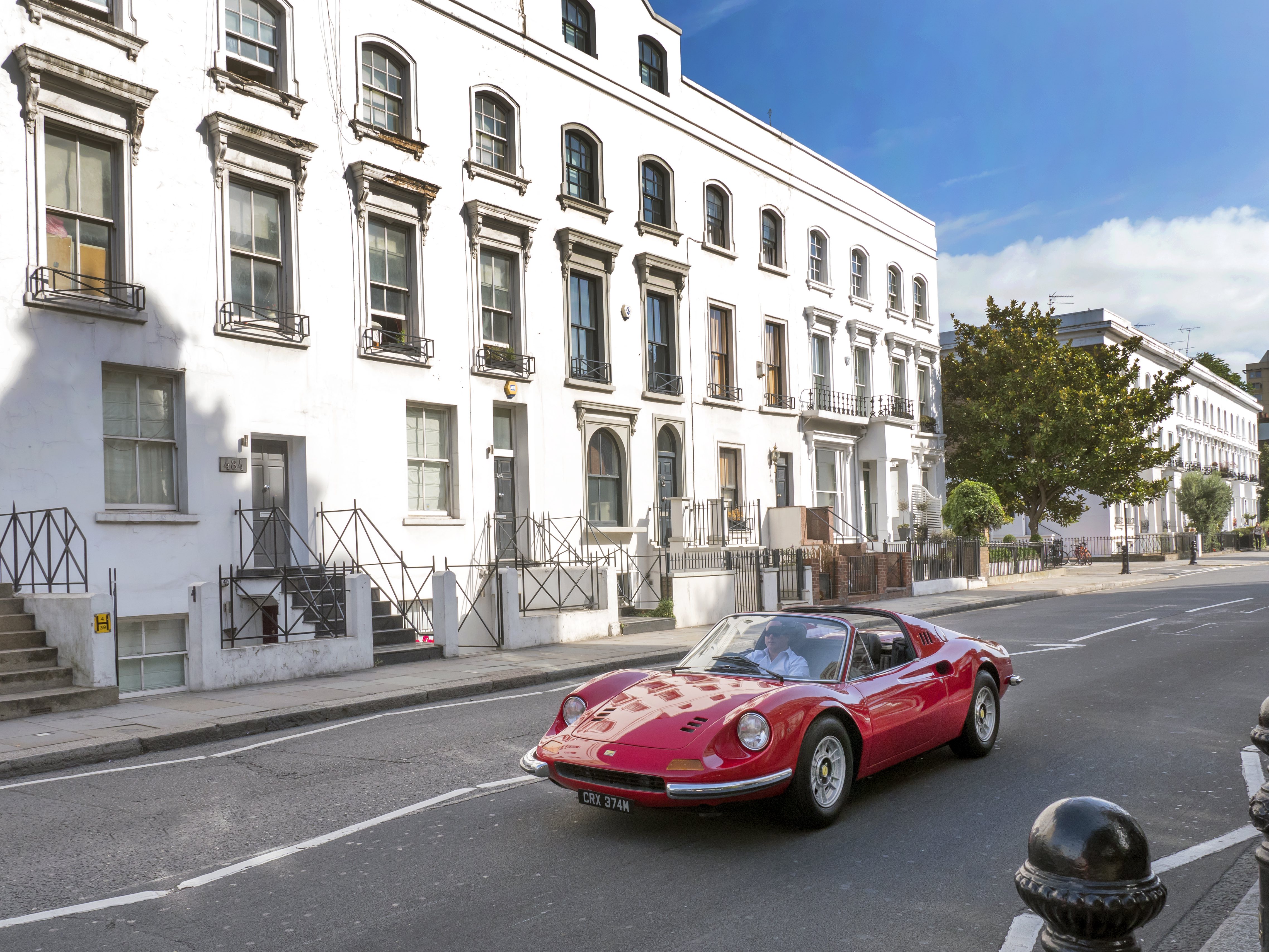 To be honest, I had no idea what the salesman was saying, not that I had been listening, but the £9,999 price tag, while fairly steep, even in 1985, for a 13 years old example, was clawing desperately at my far from inflated wallet. I wondered if remortgaging were possible…or even selling a kidney, maybe even a child? I so much wanted that car and justification, an important aspect, was as confusing as receiving a postcard from the Pope. However, having just bought a new Subaru 1.8GLF, for less than half the Dino's price, the coffers were not exactly brimming.
For almost a year, I drove past and stopped frequently to gaze longingly at that Dino 246GT. I even got to know the garage owner's life story…I recall that he named his second son after me. He used to refer to me as 'that car's owner', even though I had not so much as placed a £5 deposit on it. On one occasion, another enthusiast popped into the showroom, while I was poring through some literature. He wanted to inspect the Ferrari and the garagiste advised him to ask for my permission…oh, that car was mine alright!
Over the course of that year, the price-tag climbed ever upwards, in step with the growth of the classic car scene, which was boosted by the 'Loadsamoney' culture that was evident at the time. '£11,999'… '£12,999'… '£14,999'… eventually, it reached £19,999 and, largely on a whim, I turned up on a Friday morning at 11.30am to handover my cheque…
Launched as the Dino, originally in 206 form, as a tribute to Enzo's son, Dino, the intention was to create a line of less expensive Ferrari models that would not diminish the image, or value, of the costlier Italian line-up. It was never badged as, or regarded as, a Ferrari. Any examples that you see with Ferrari enamel badges, or the Prancing Horse logo, applied to them are largely invalid 'enhancements' made by owners.
While the 206 body was produced from aluminium, the subsequent 246GT was made of steel pressings. Its model designation relates to its engine capacity in litres '2.4', allied to the number of cylinders '6', hence 246. In fact, the engine was a V6 format, mounted amidships transversely. It was never particularly potent, developing a mere 192bhp, a figure that can be beaten by an Octavia turbo-diesel, but the characterful rasp from its convoluted exhaust system was as classically Italian as any proper sportscar needed to be, then and now.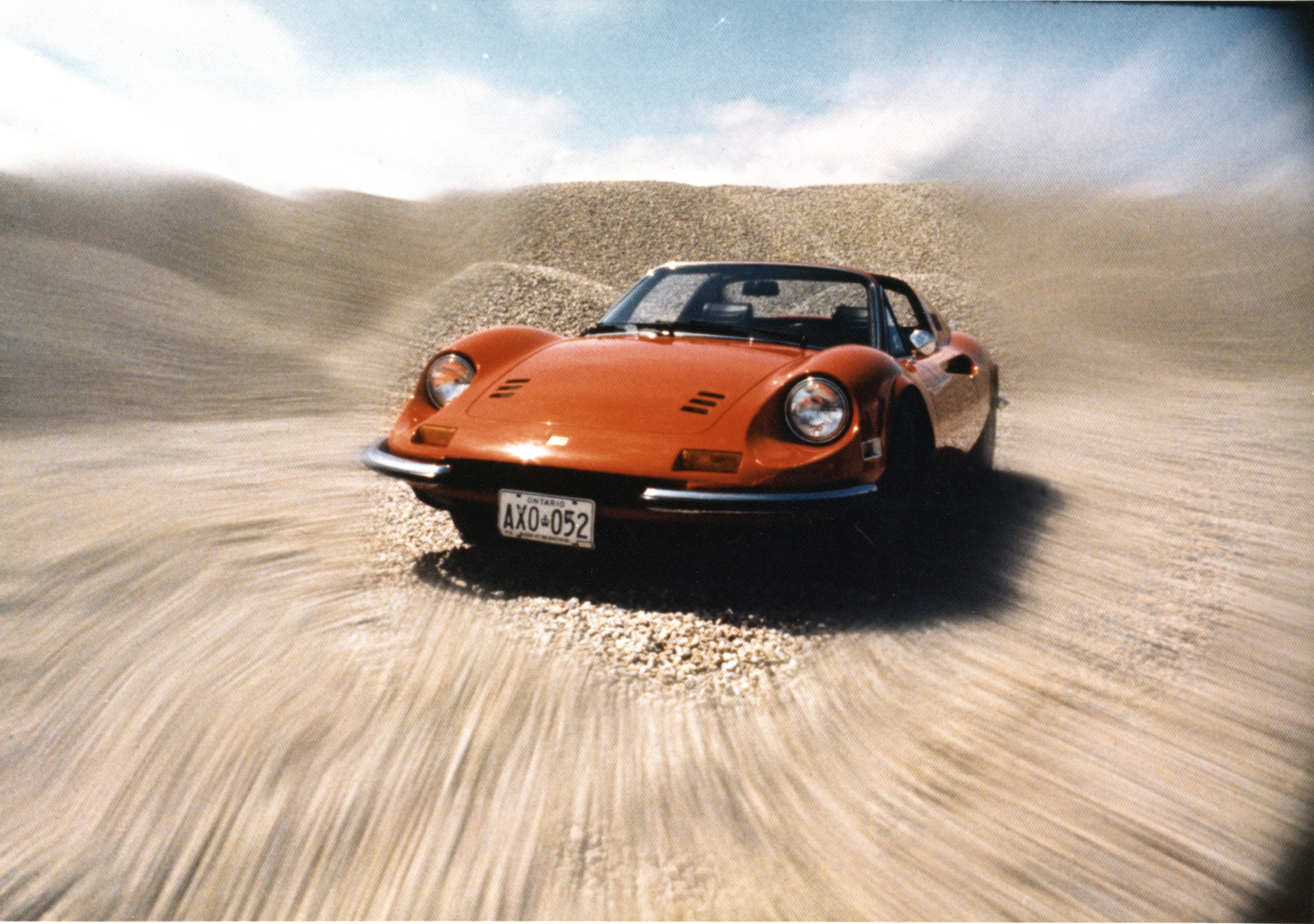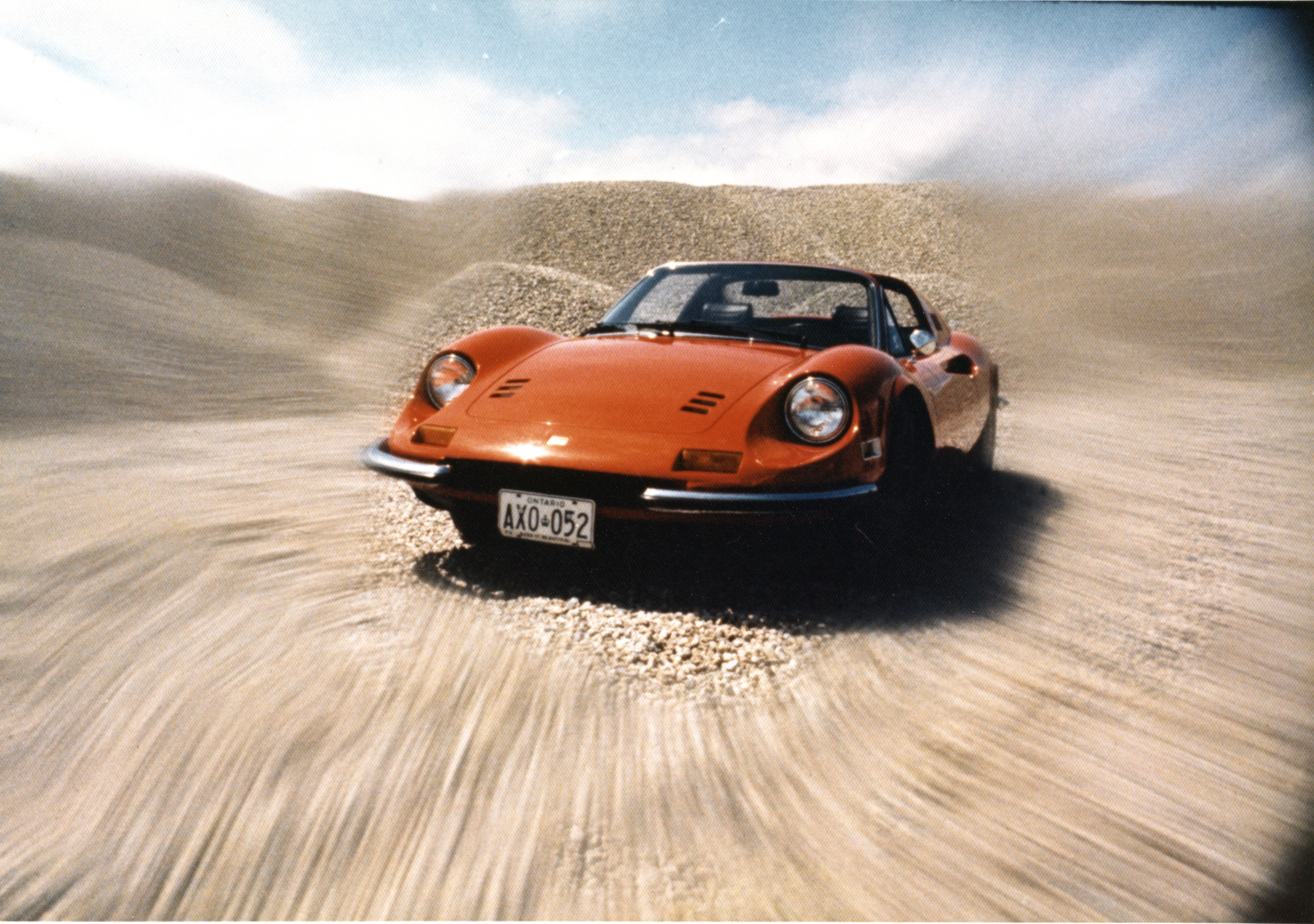 In round performance terms, its 0-60mph acceleration time was around 7.5 seconds, on a good day, with a following wind. It could just about top 135mph, which was more a statement about its aerodynamic competence than outright verve. However, as a rival to the 2.4-litre Porsche 911 of the period, the two cars offered similar prospects to owners.
The first drive I ever experienced in a Dino was in an example owned by a close family friend, Mr Peter Visocchi. A wealthy Italian-Scot, he knew how to throw the gem-like machine around and to extract the best from its revvy V6 engine and snickety-snick, open-gated manual gearbox. My love affair with the 246 started then, as a teenager, and has never actually been exceeded.
…as I opened my cheque-book in front of John, the garage owner, he looked at me, not it, and in the most down-hearted manner informed me that the 246GT had been sold that very morning, less than two hours before I had arrived at the showroom. I was destroyed. It is the only real regret that I have ever had in 45 years of car owning and operating.
It was the news that a 1973 246GTS (the targa-lidded version of the car) owned by Peter Grant, the sometime manager of progressive rock band, Pink Floyd, was to be auctioned in early September that resurrected my fascination for the gorgeous 246. Although his car had cost £6,620.39 (plus delivery charge, number-plates and road tax), with the additions of £63.16 for a non-standard metallic paint finish and leather upholstery at £210.93, its valuation at the Coys Auction was placed at between £350,000 and £400,000. I shall post the actual price it attained subsequently.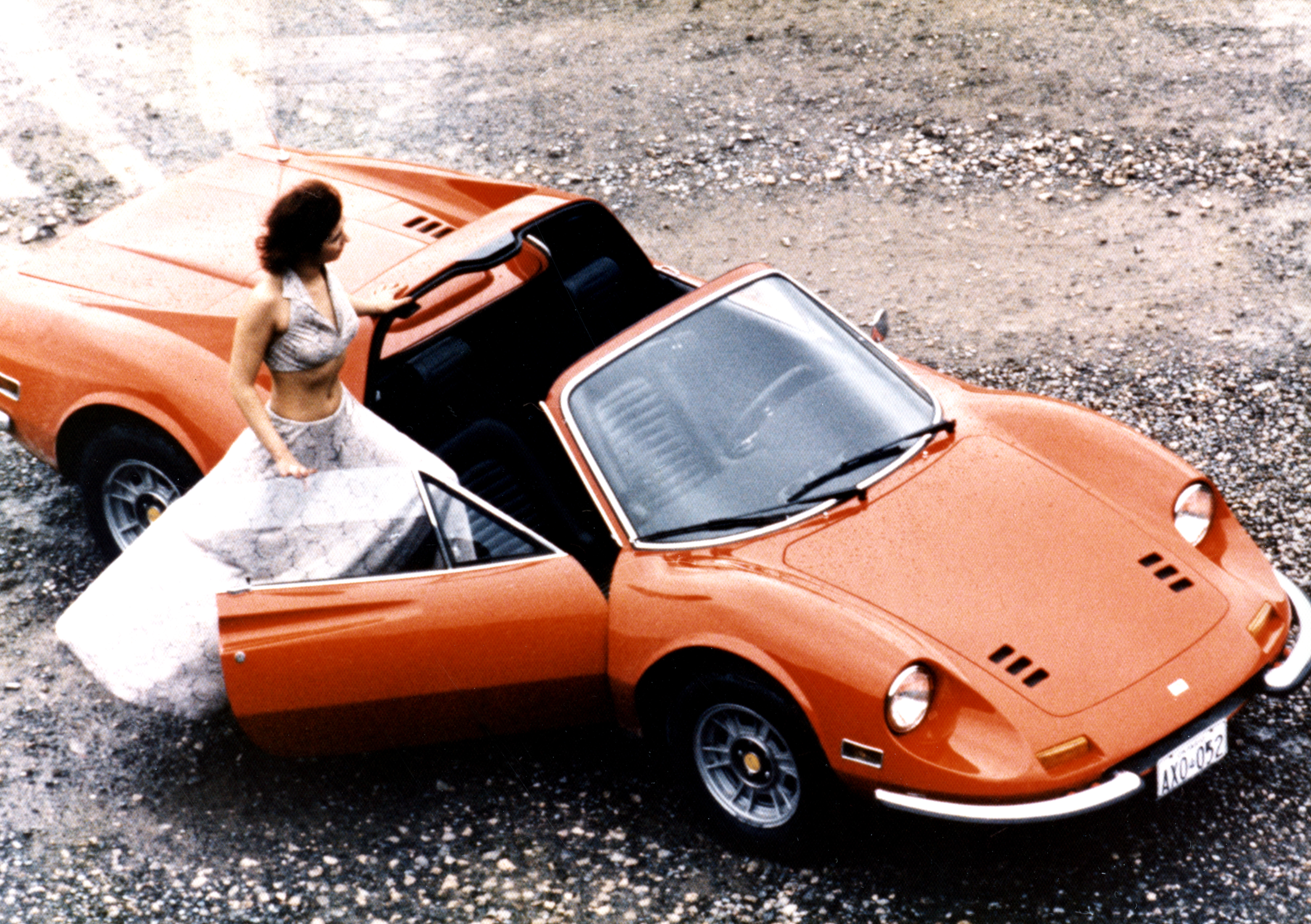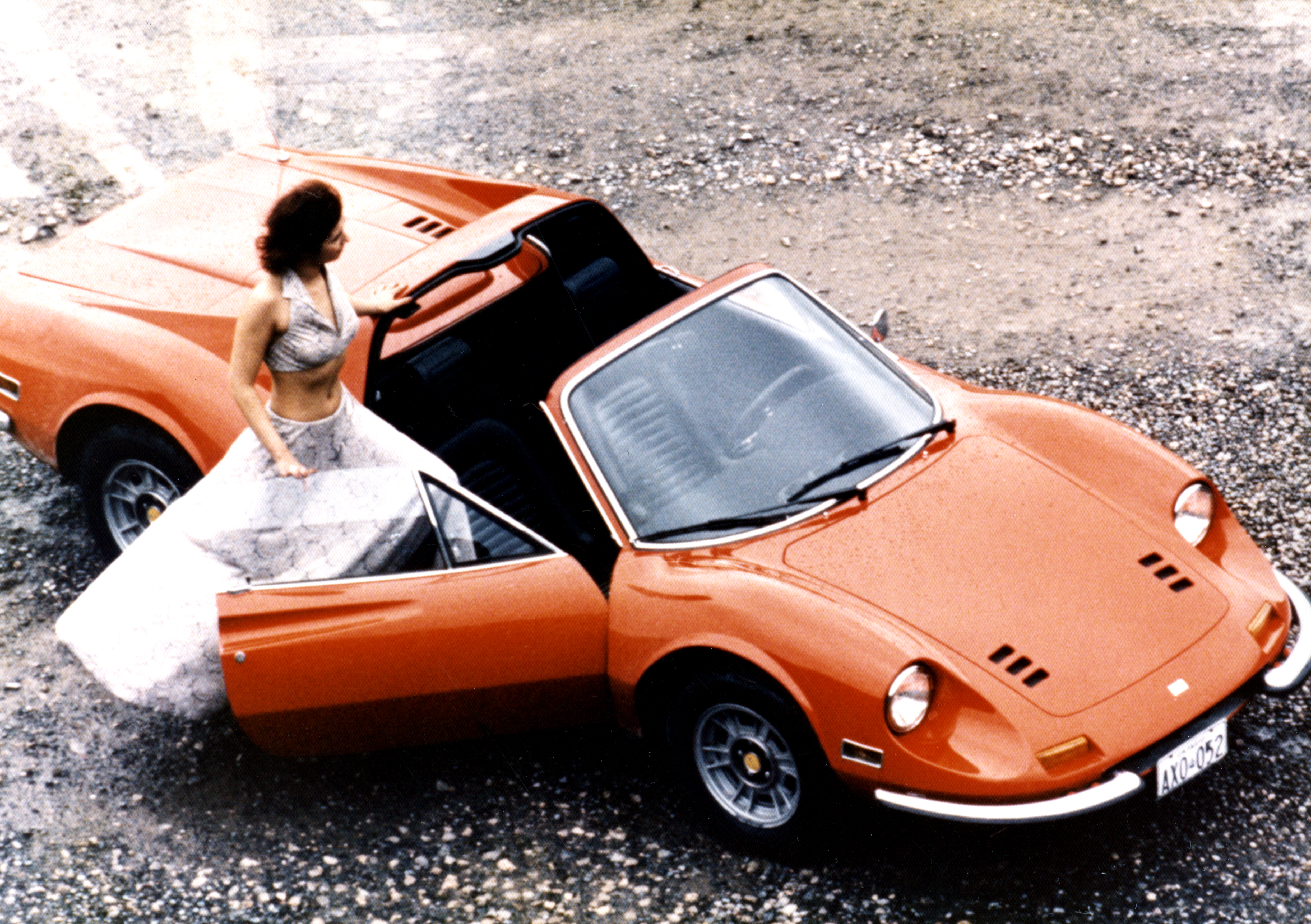 My 246 fascination never arose from its potential classic car value. I fell madly in love with a clearly defined shape that epitomises the sportscar scene and, even today, has a timeless elegance and purity that makes modern era supercars look over-embellished and significantly less than purposeful. Regardless of auction prices and what the mega-wealthy are prepared to lavish on their investments, had I bought that Dino, I would still have it today. Sadly, I do not…but it never stops me from lusting after an example.